Indian recipes are hugely popular globally. Not only are they very flavourful, but there is a mind-boggling variety that is hard to match. Here is a collection of Indian recipes in air fryer:
I have included vegan and vegetarian recipes that straddle a wide range of mains, appetizers, sides and snacks. Check out this fantastic collection of Vegetarian Indian air fryer recipes.
You can buy my Indian Air fryer Recipes Cookbook here. Featuring 61 recipes with detailed instructions.
You may also like this Air fryer Vegetarian and Vegan Recipes Cookbook.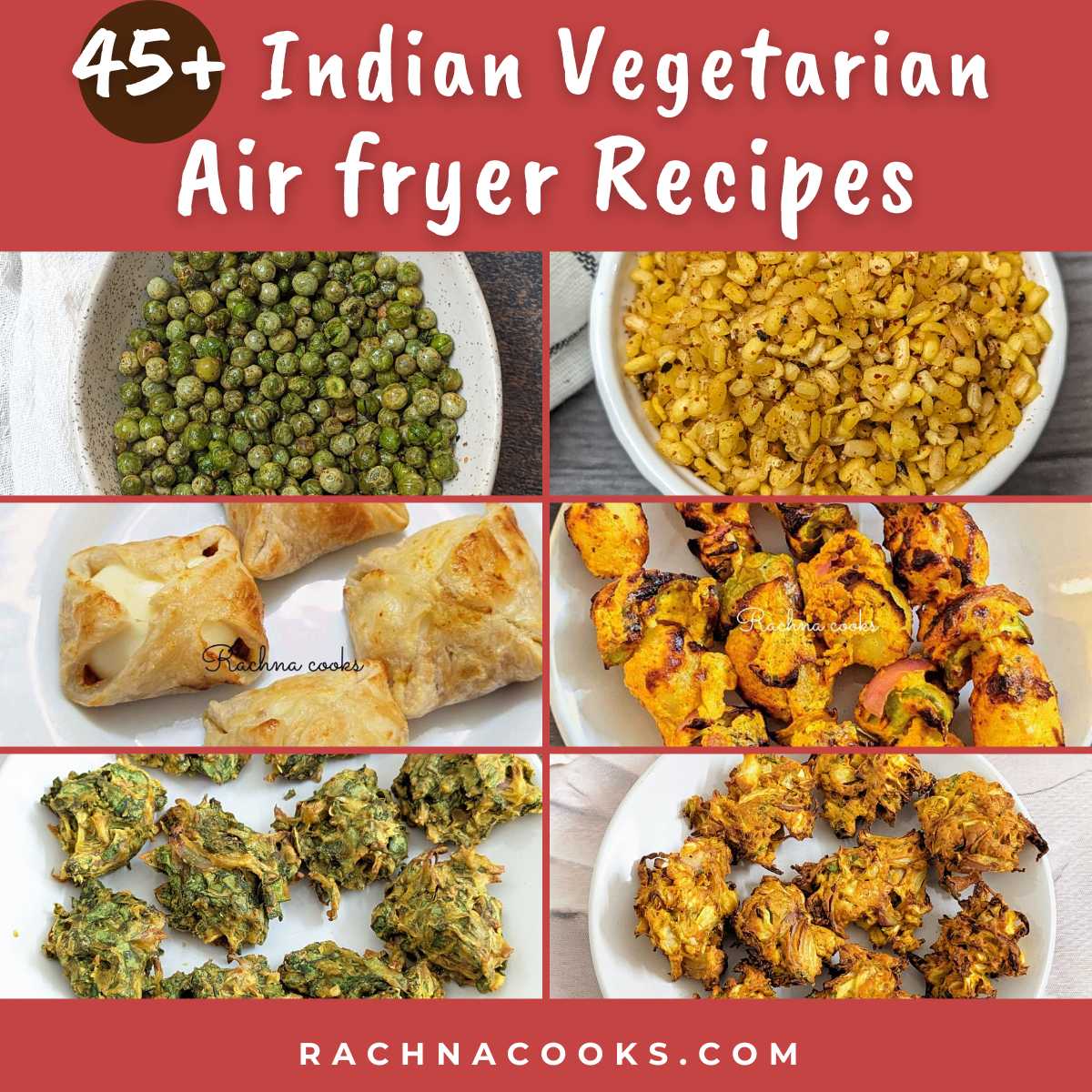 I have an Air fryer group on Facebook where we share recipes, tips and questions on air fryer cooking.
Let's connect here: My Awesome Air fryer Recipes Facebook Group or on my Instagram profile.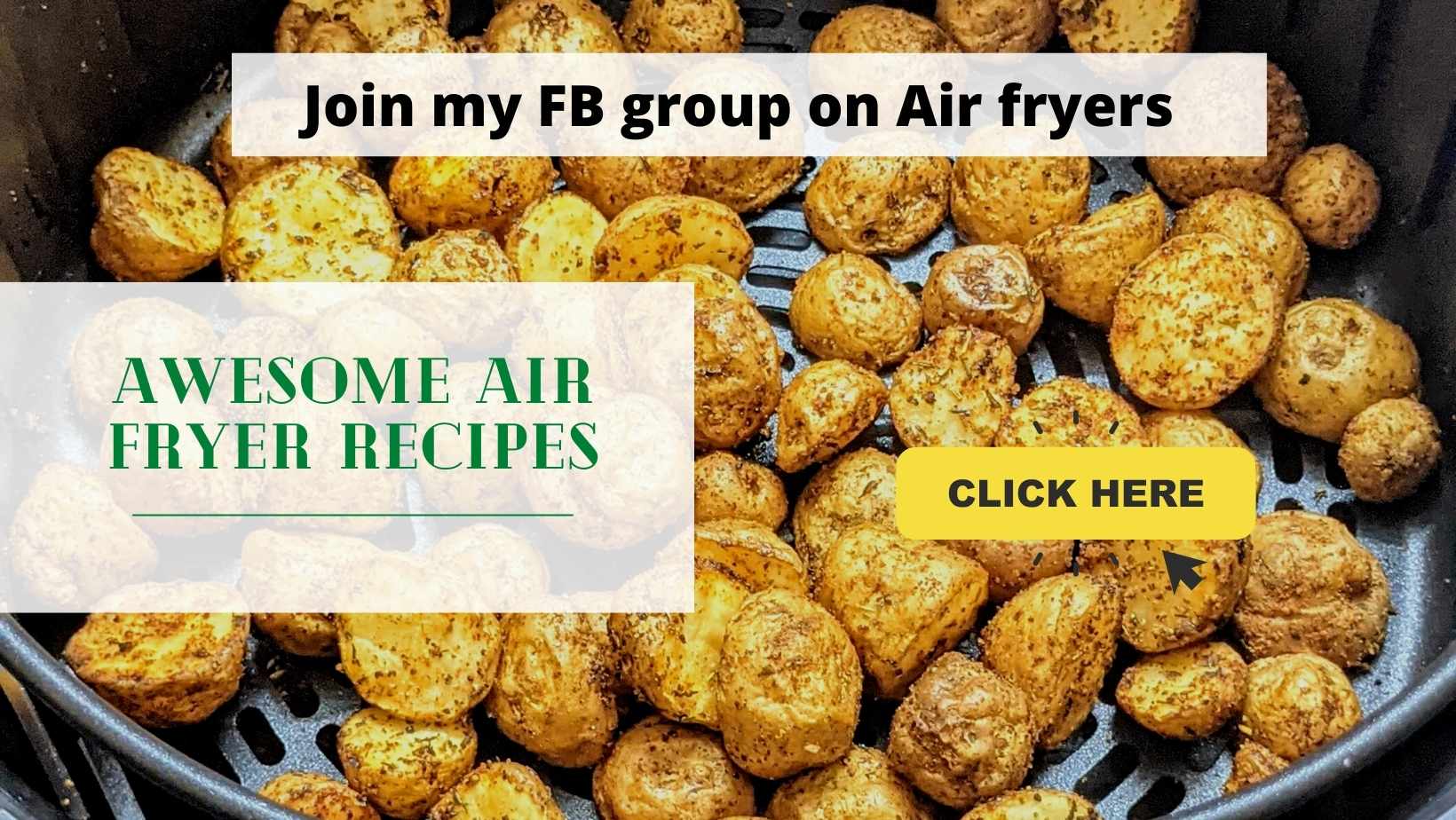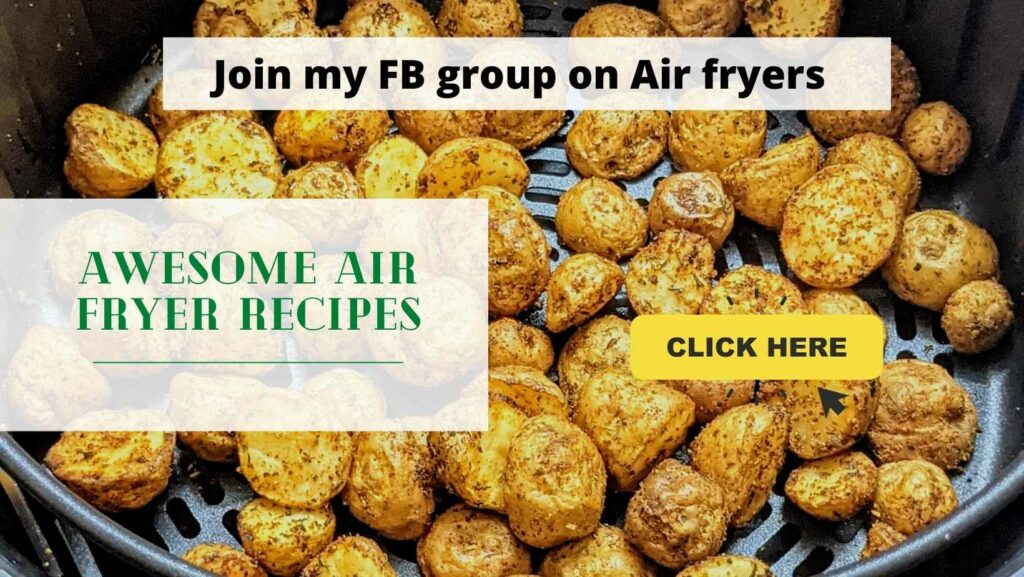 This is the air fryer I own.
Vegan and Vegetarian Indian Appetizers or snacks
1. Kurkuri Bhindi or Indian-style Air fried Okra
This is a delightful, crunchy okra recipe where the okra is marinated in Indian spices and air fried. It is great as a snack or a side with rotis.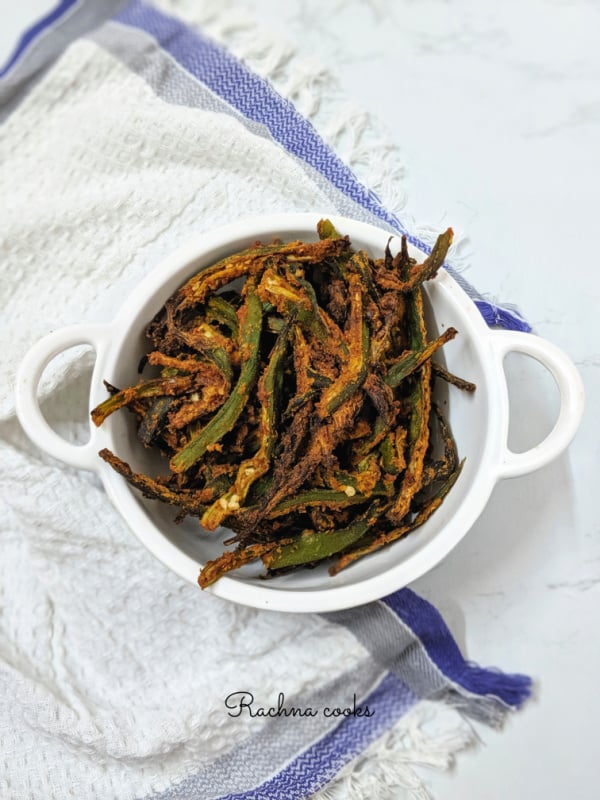 2. Air fryer Samosa
A popular Indian street food, samosa is a crunchy food that is often had with evening chai or tea. Try this healthier version air fried.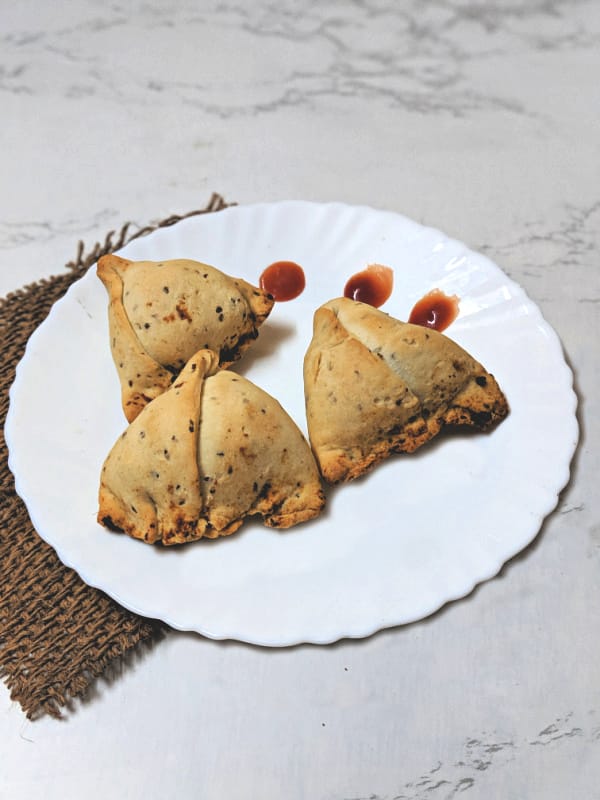 3. Crispy Cheesy Broccoli or Malai Broccoli
This malai broccoli comes out super flavourful and healthy when made in Air fryer. It is a favourite of my kids. Do try.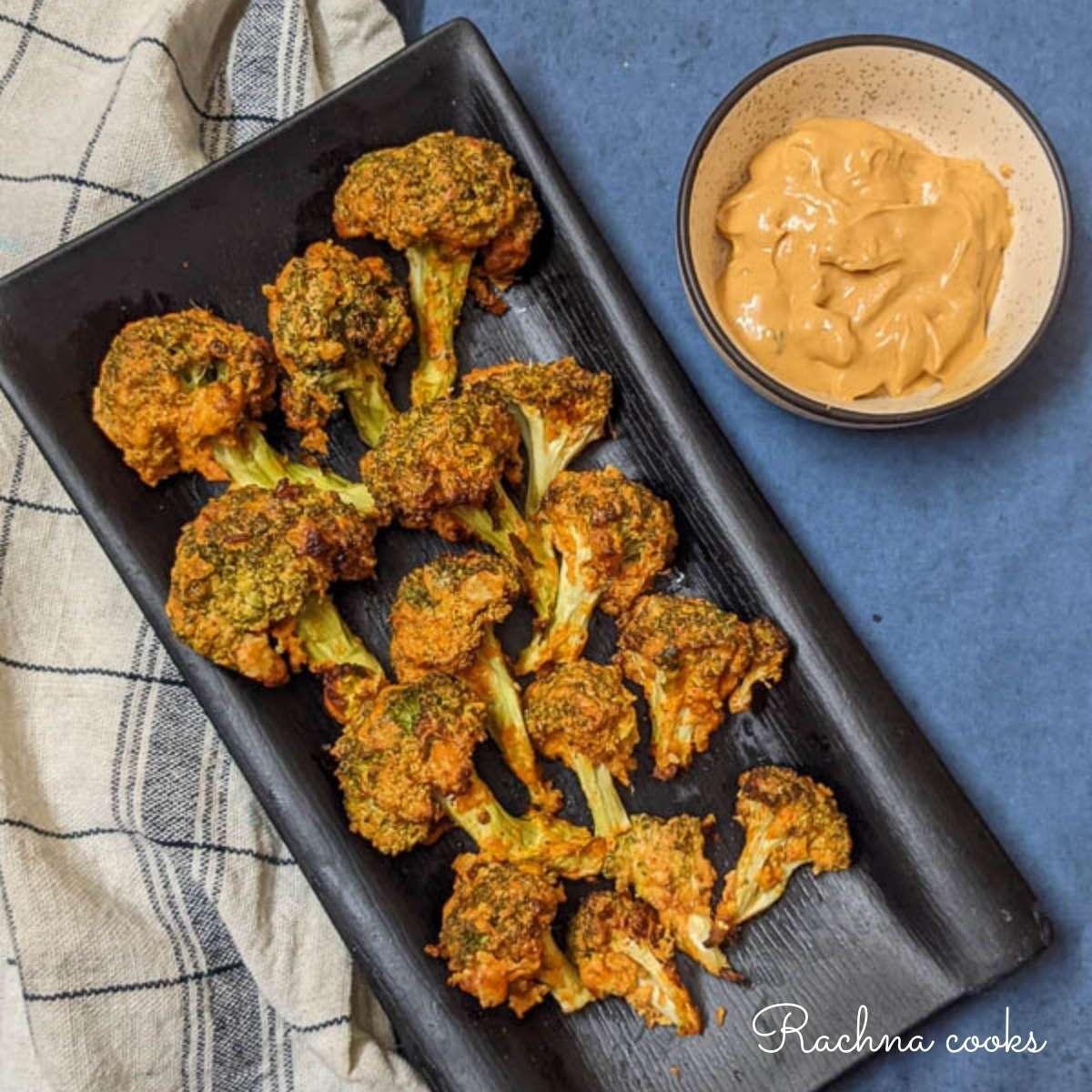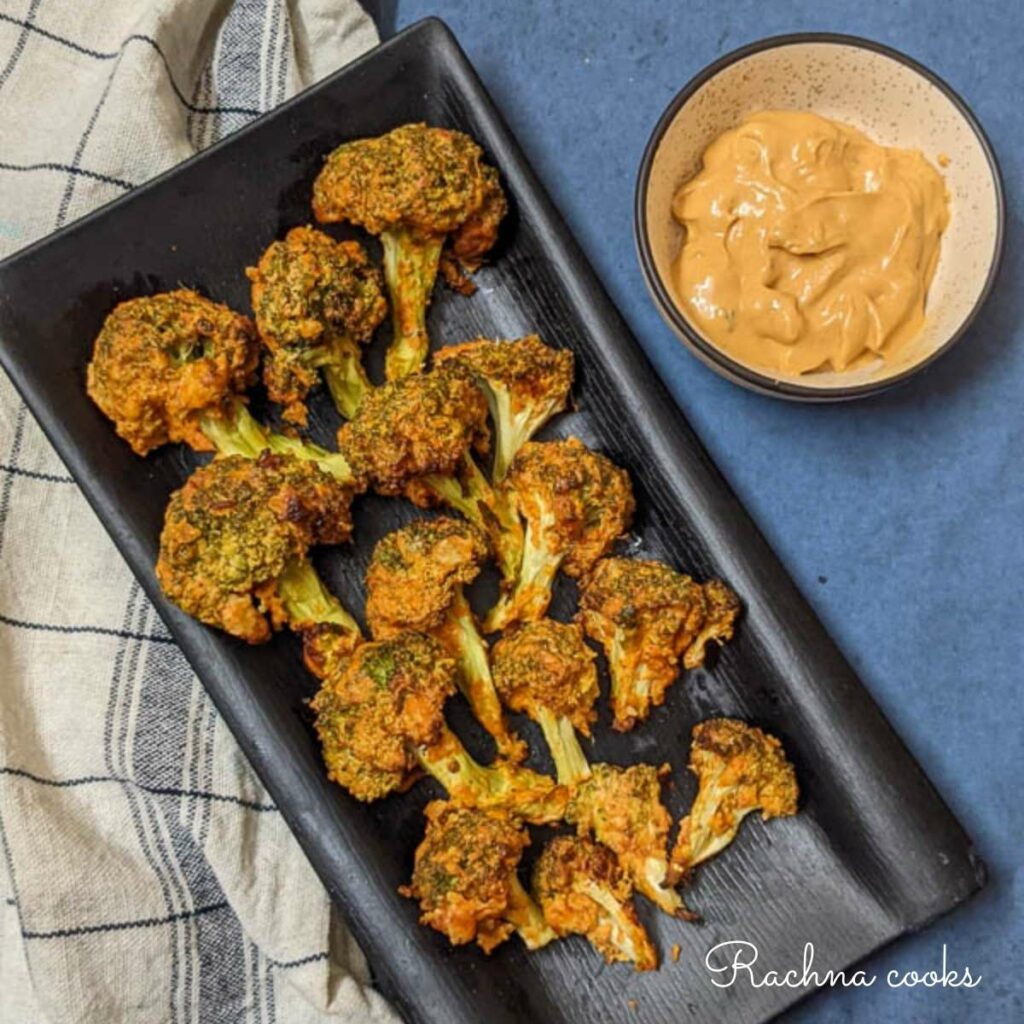 4. Healthy Hara Bhara Kabab
This is a gluten-free recipe that uses oats, spinach and peas. A lovely appetizer or snack, it is quite delicious.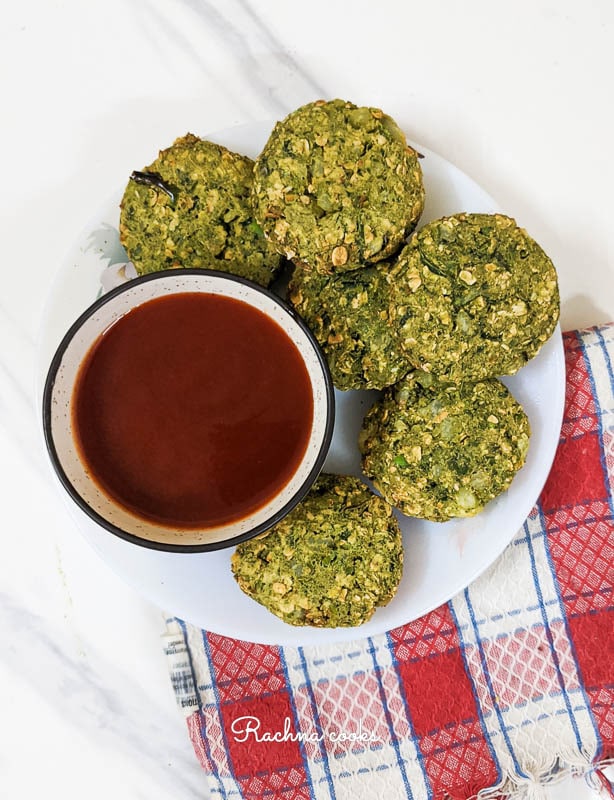 5. Methi Muthia
Made with gluten-free flours and fresh fenugreek leaves, these methi muthia turn our super flavourful, crispy and healthy in the Air fryer.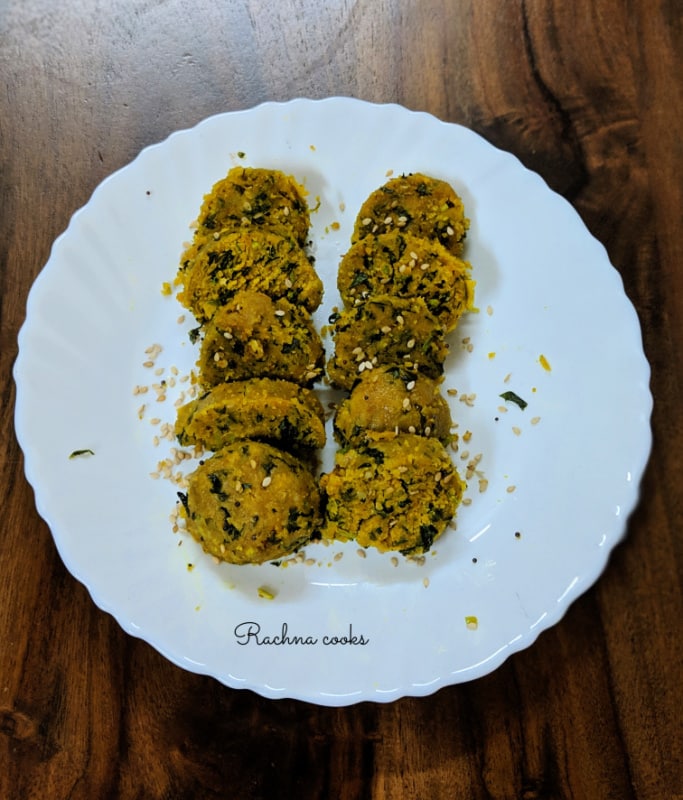 6. Onion Pakoda or Onion Fritters
We Indians love our fritters. There was a time when these deep-fried goodies were a regular part of our tea time. Now you can enjoy the same taste with air fryer after a few tweaks.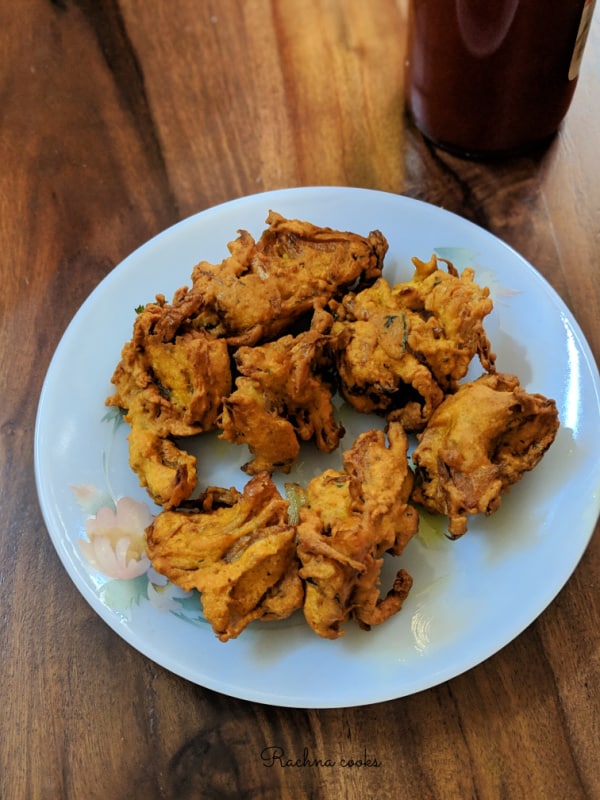 7. Beetroot Cutlet
Beetroot cutlets are super healthy and look great too. Try this easy recipe for an evening snack.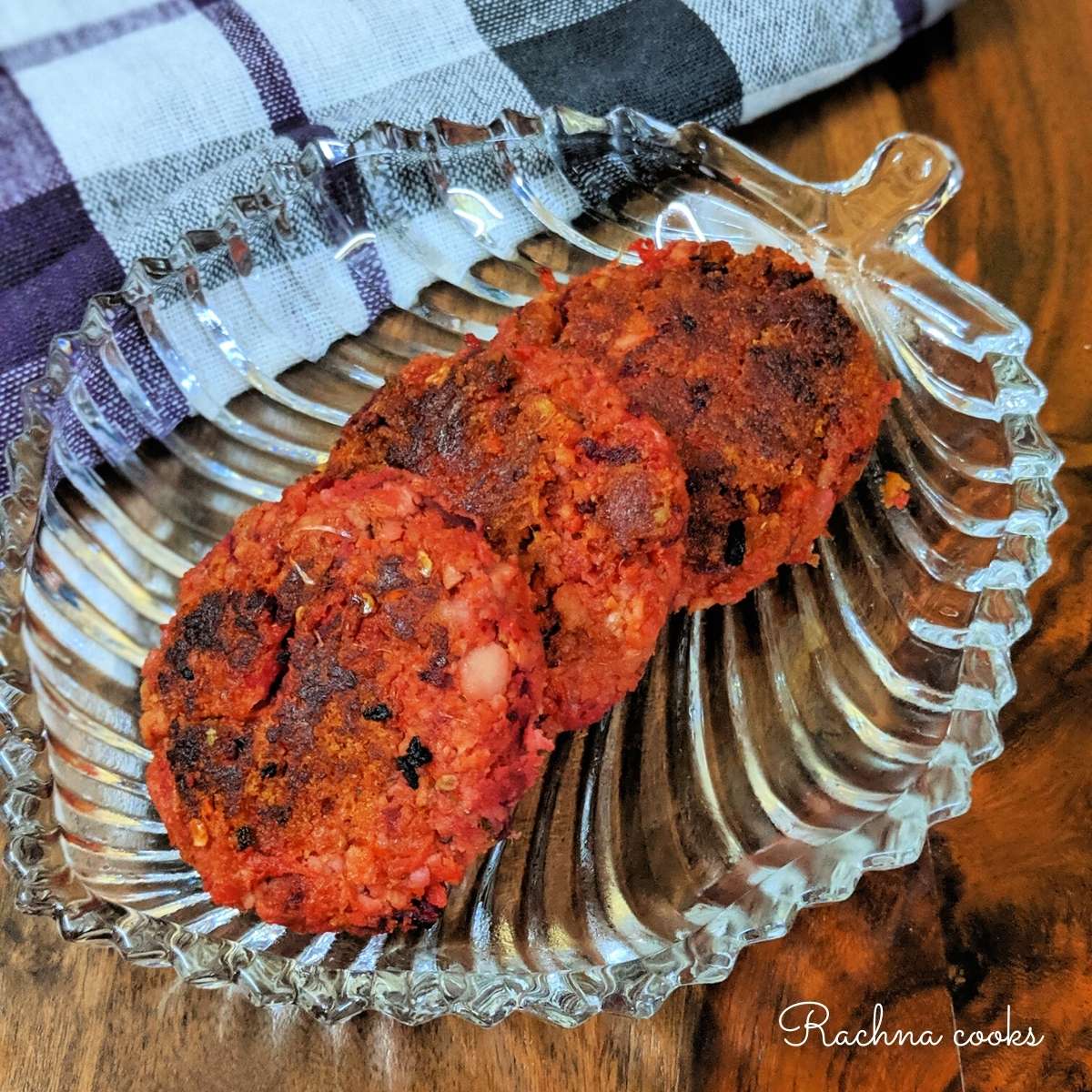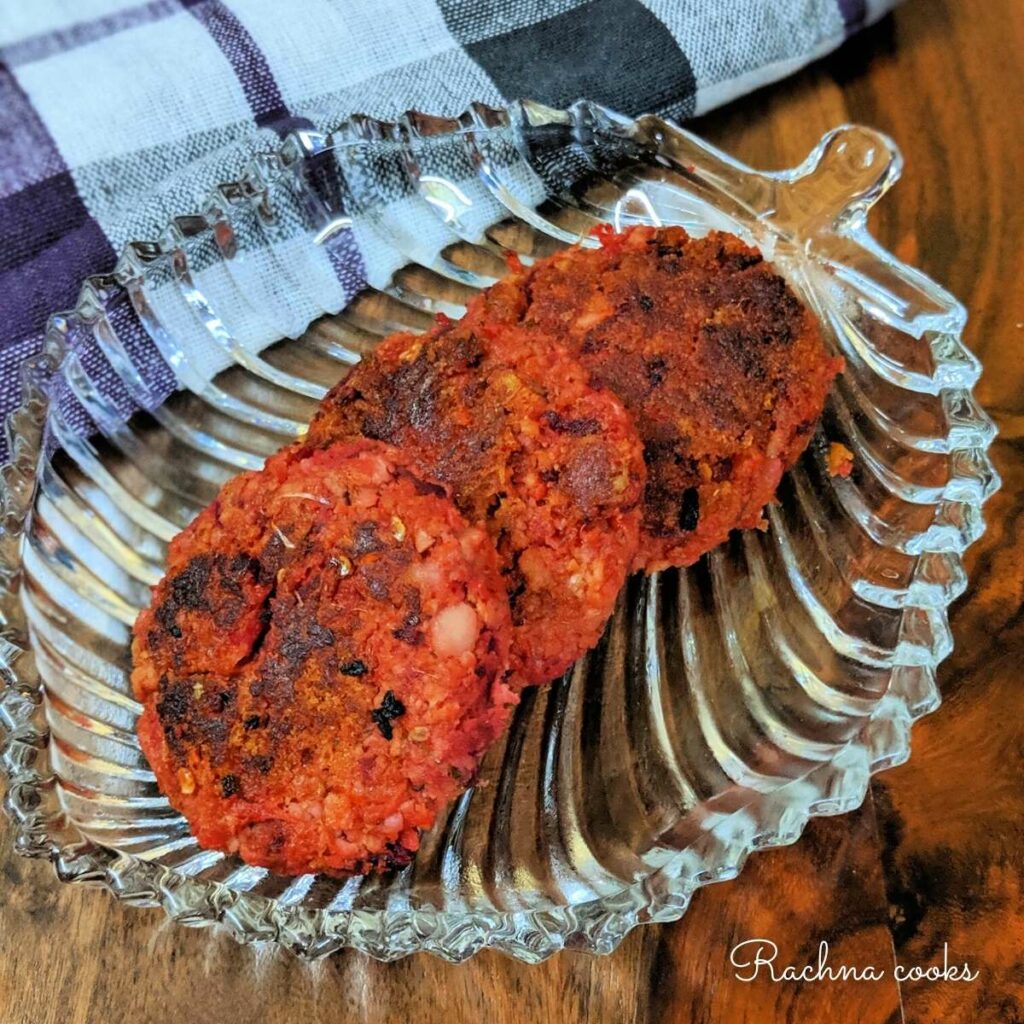 8. Kachche Kele Ke Kebab or Plantain patties
These plantain patties are tasty and healthy. You can have them as snacks or appetizers.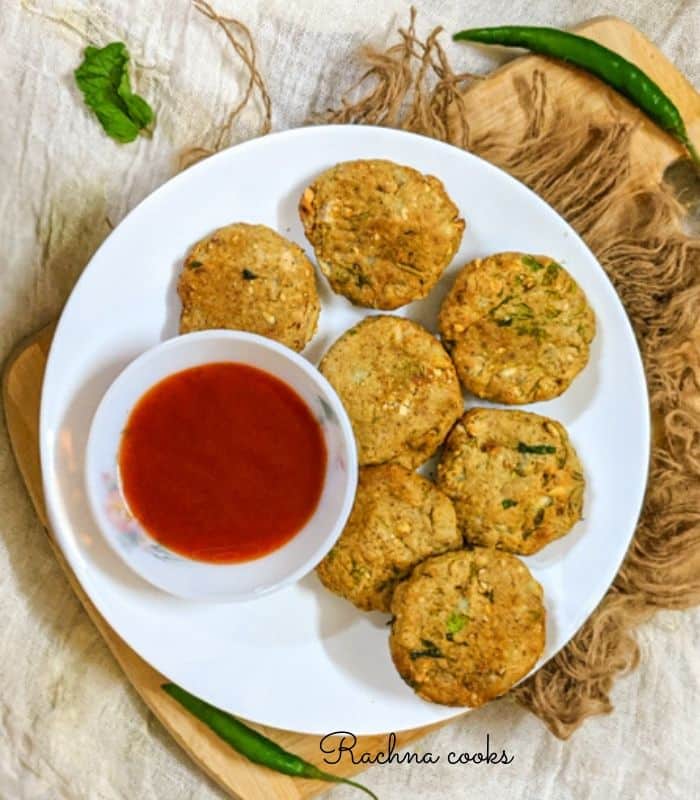 9. Aloo Tikki Chaat
These potato patties are a popular Indian street food. Have them as it is or with a yogurt topping. Either way they are super tasty.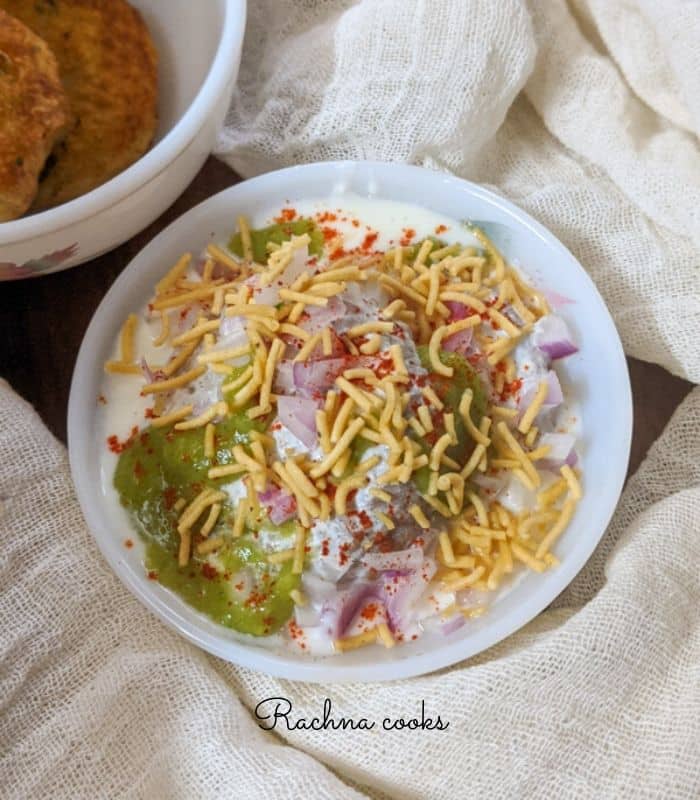 10. Sabudana Vada
These tapioca fritters are a very popular appetizer or snack. They come out perfect in the air fryer without using any oil.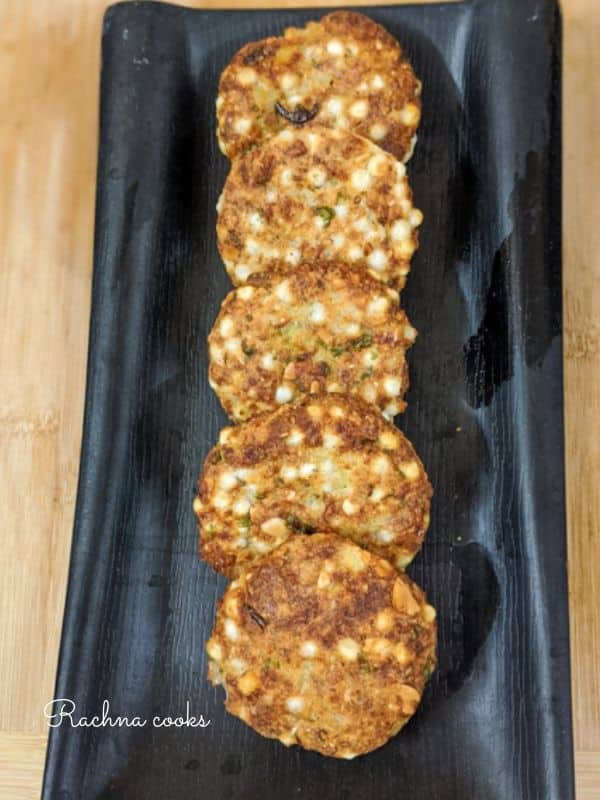 11. Namak Pare
These square or diamond-shaped snacks are very popular with tea and are also made for festivals like Diwali and Holi.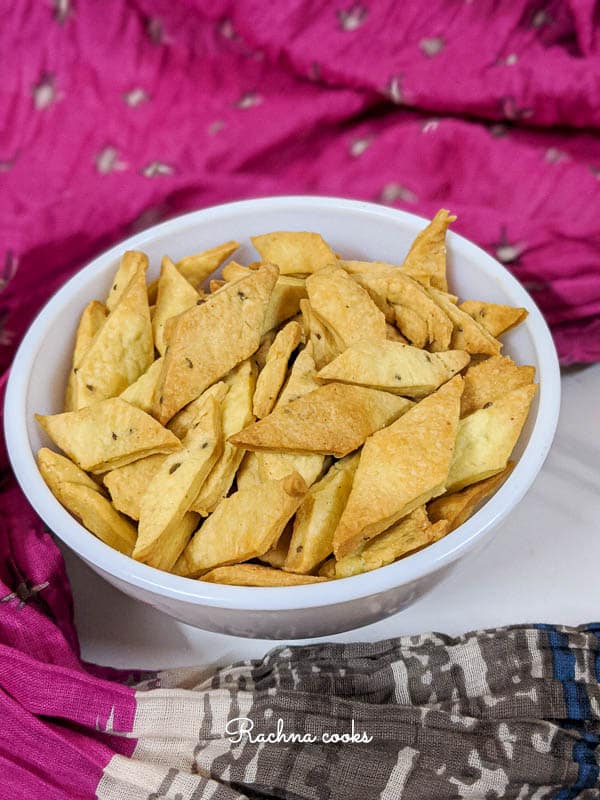 12. Paneer Tikka
Paneer tikka is a quintessential and much-loved Indian starter or appetizer. Thick chunks of paneer or cottage cheese along with vegetables like onions, peppers and tomatoes are marinated in a spicy tandoori masala and cooked in Air fryer for an absolutely delightful treat.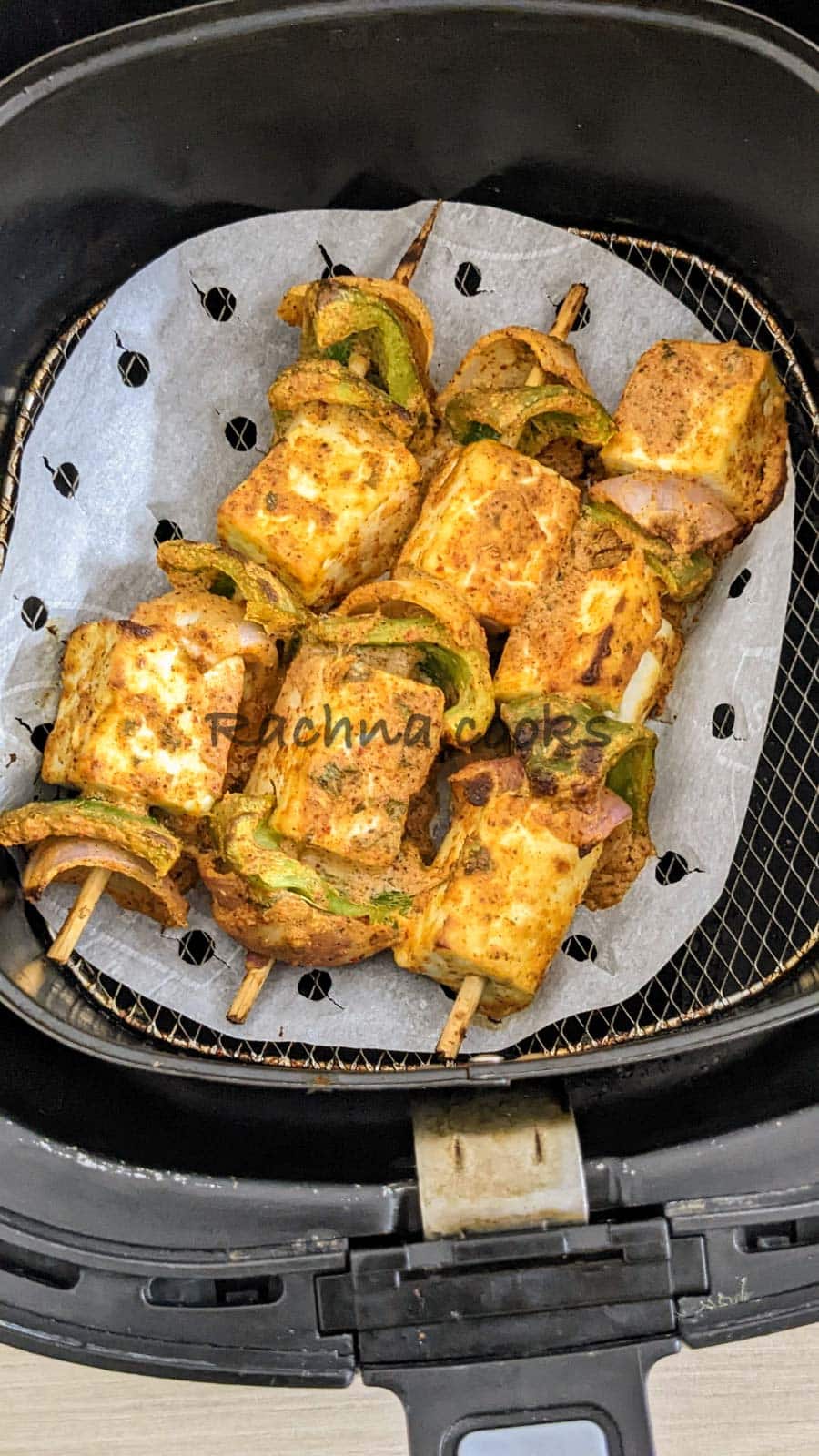 13. Gur makhana or Jaggery Foxnuts
Foxnuts or makhana are known for their health benefits. Air frying them makes them super crunchy. These jaggery foxnuts are like caramel popcorn, healthy and tasty as a snack.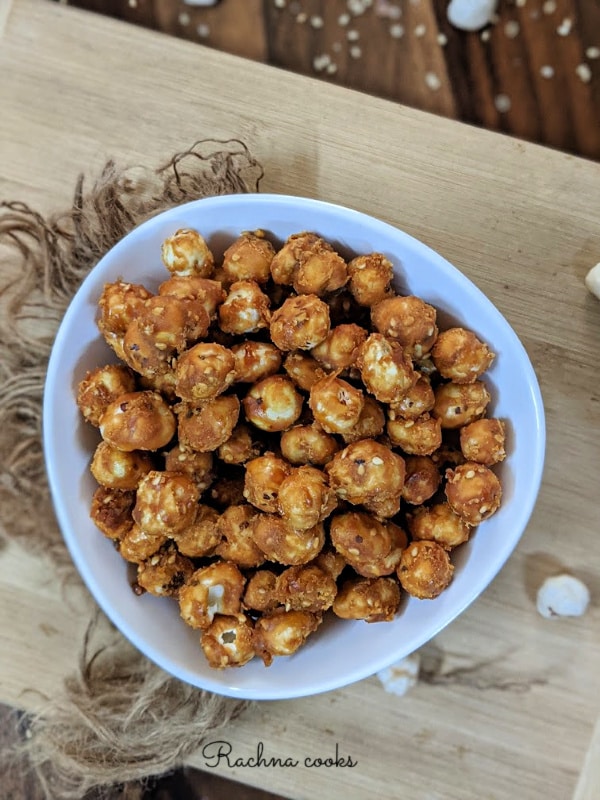 14. Karela Chips or Bitter Gourd Chips
Karela or bitter gourd is a healthy vegetable albeit bitter in taste. In Indian cuisine, it is used extensively. These karela chips are spicy and very addictive, healthy too.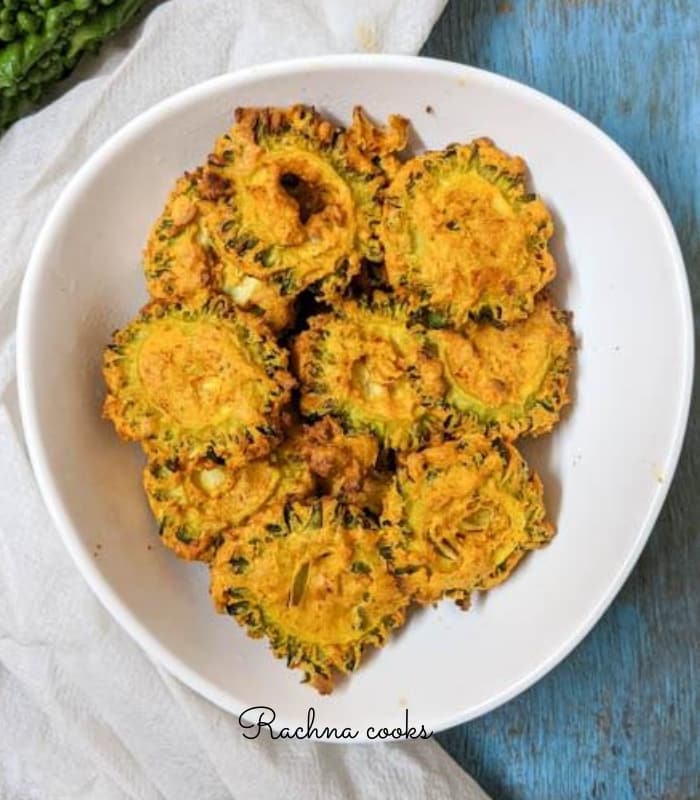 15. Banana Chips or Plantain Chips
Plantains are healthy and have complex carbohydrates that are good for you. This is a recipe for plantain crisps or chips that turn out super tasty in Air fryer.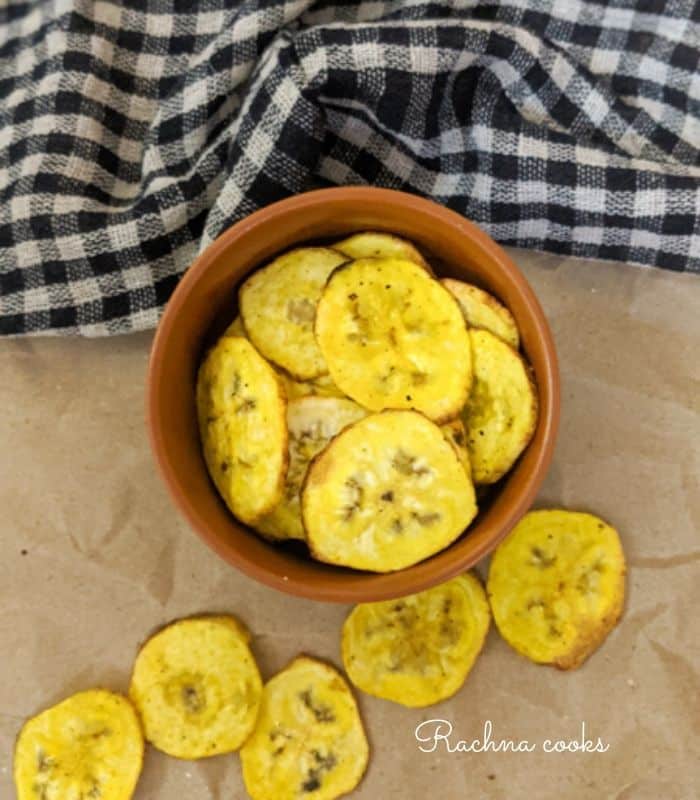 16. Yuca Chips or Tapioca Chips
Tapioca is a high fibre complex carbohydrate. Try this crunchy and delicious tapioca chips recipe as a snack.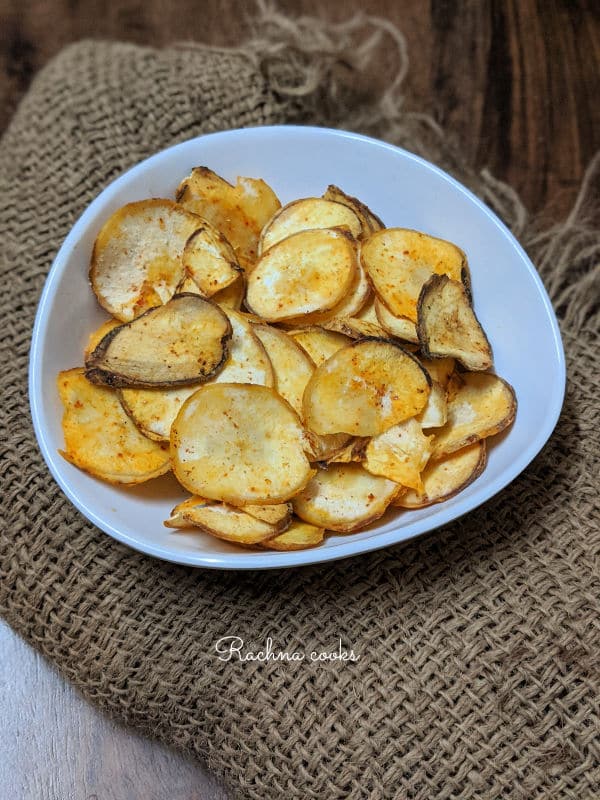 17. Chana Dal Vadas or Masala Vada
This is a delicious and healthy vada made with lentil mash spiced with a few herbs and spices. Perfect with chai.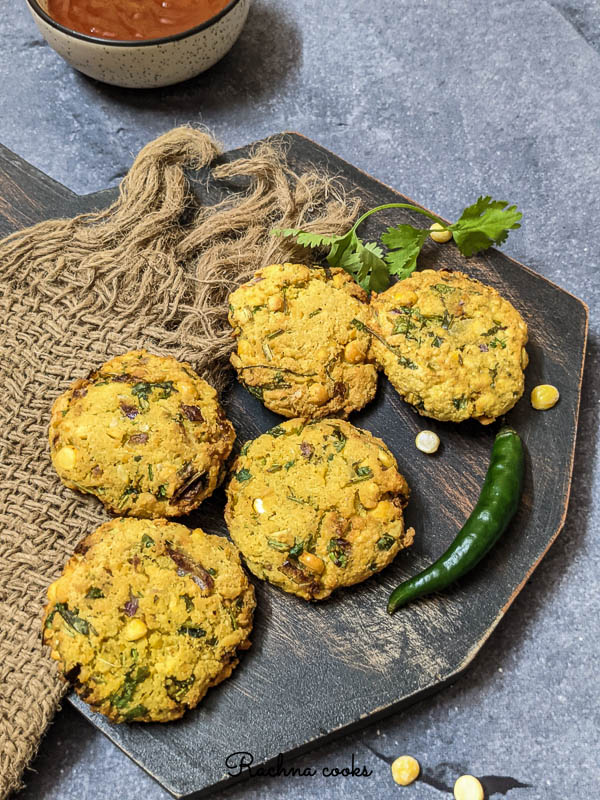 18. French Fries
Not traditionally Indian, this snack is wholeheartedly adopted by us. Sprinkle chaat masala or spice mix of your choice on perfectly crispy french fries made in Air fryer.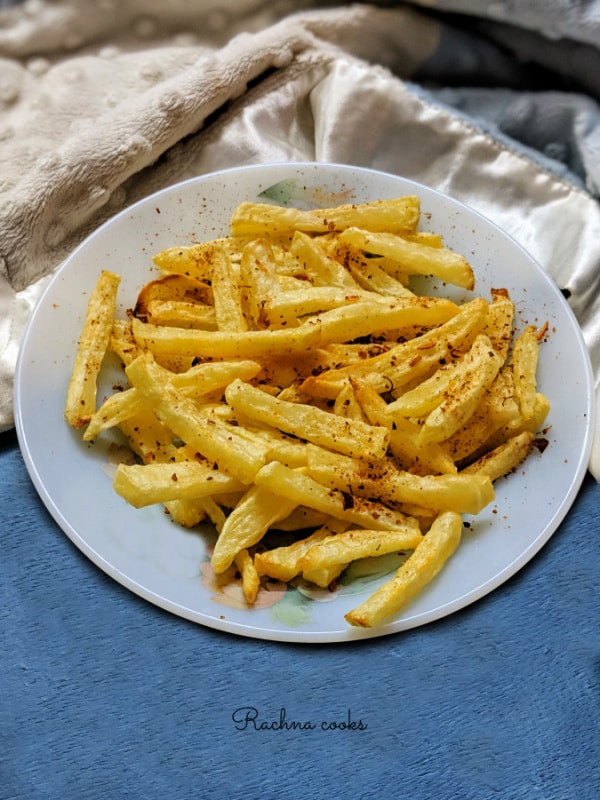 19. Sweet Potato Fries
A delectable and crispy treat, that is especially loved by kids. Try these sweet potato fries today.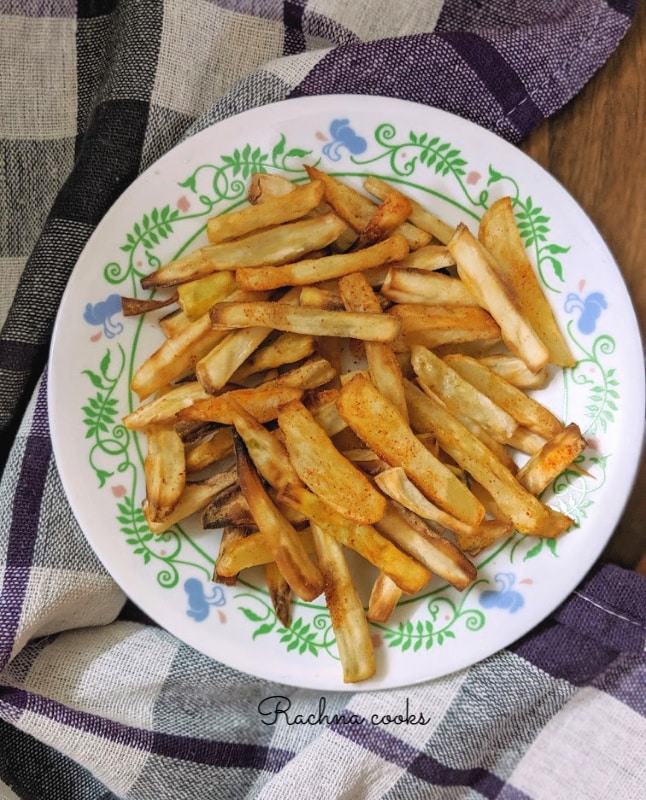 20. Dahi Vada
Fried lentil dumplings are served with spiced yogurt. These dahi vadas turn out great in the Air fryer.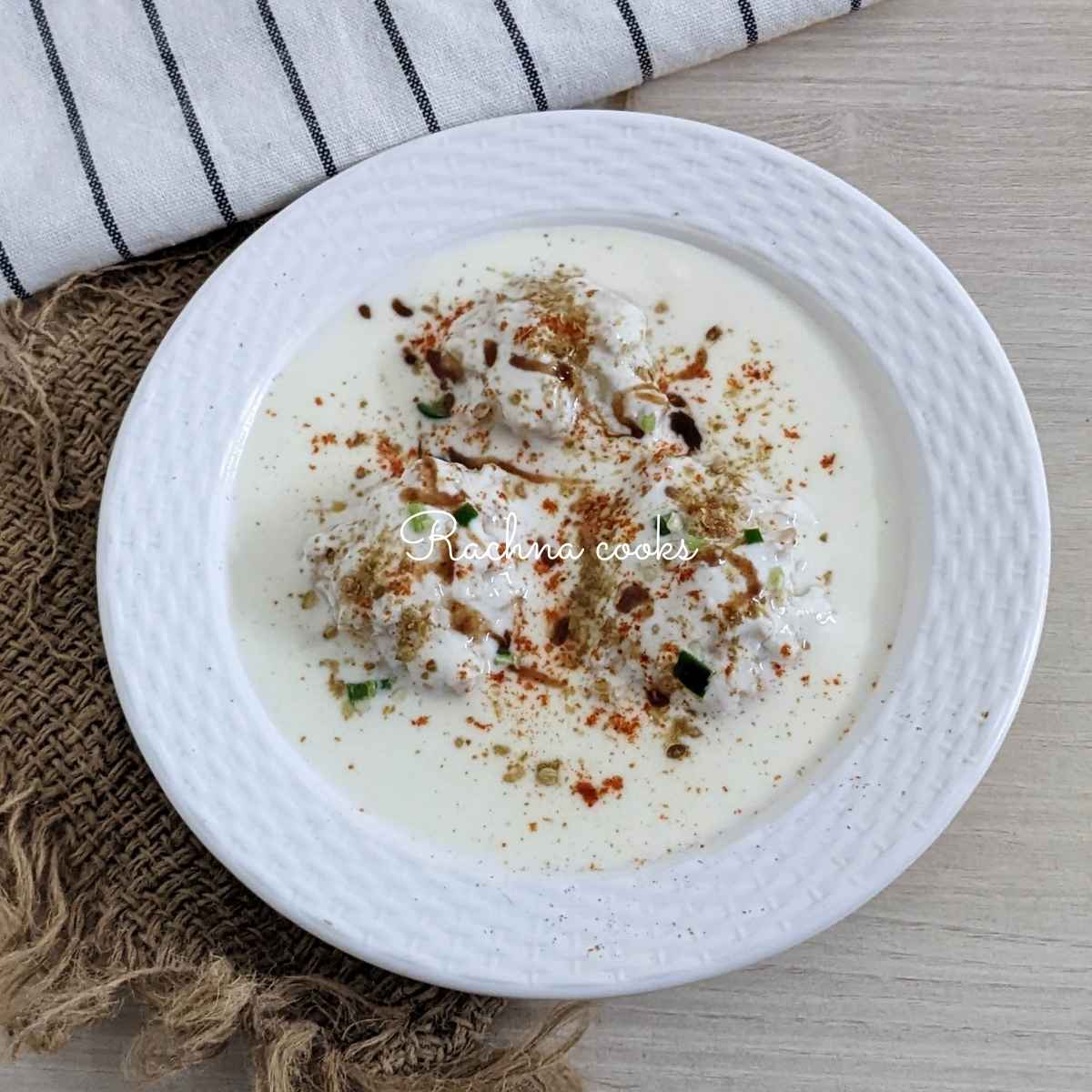 21. Urad Dal Kachori
These khasta kachoris are super flaky and tasty. It is a savoury pastry made with wholewheat flour and a spicy lentil filling. It is had with a spicy potato curry as a filling snack or meal.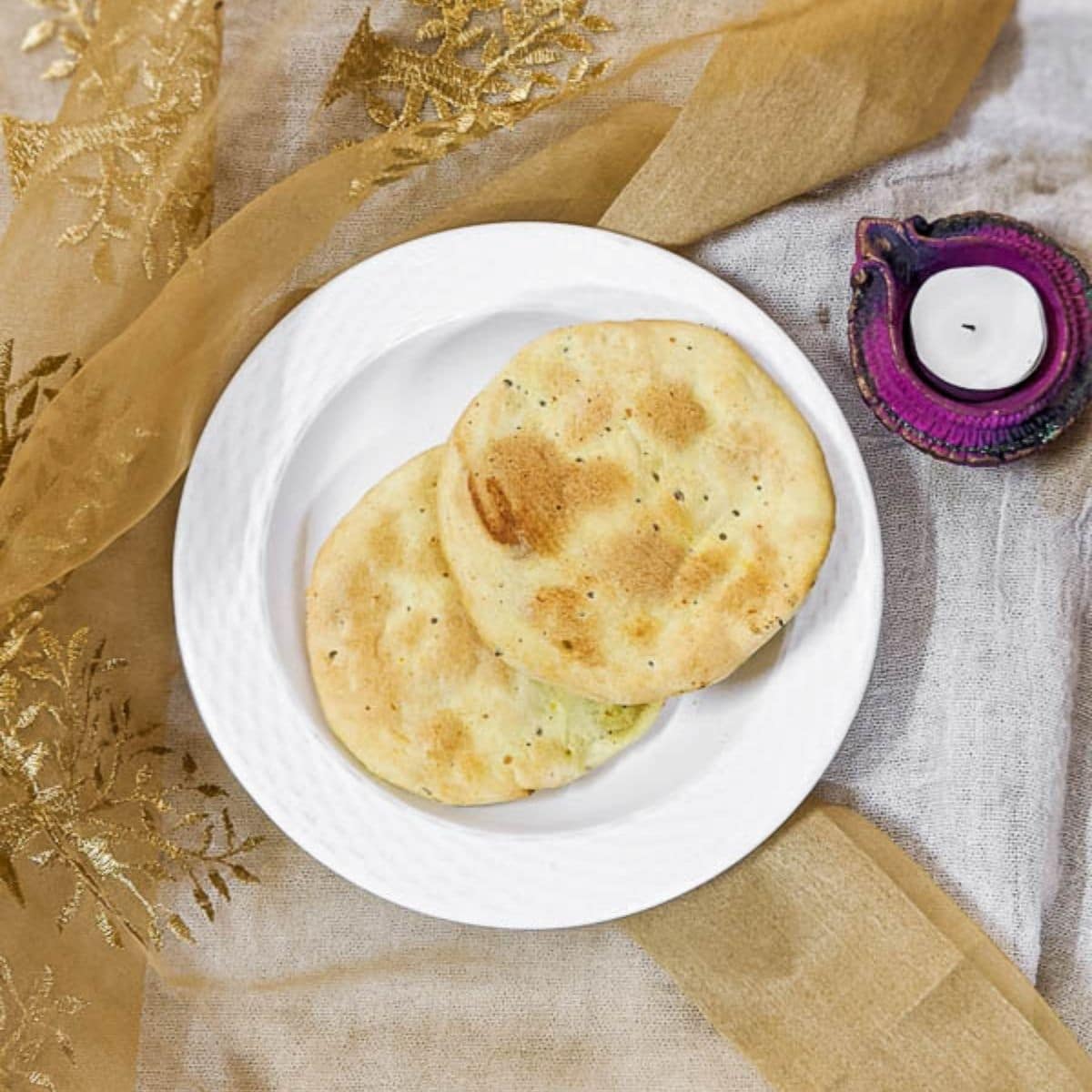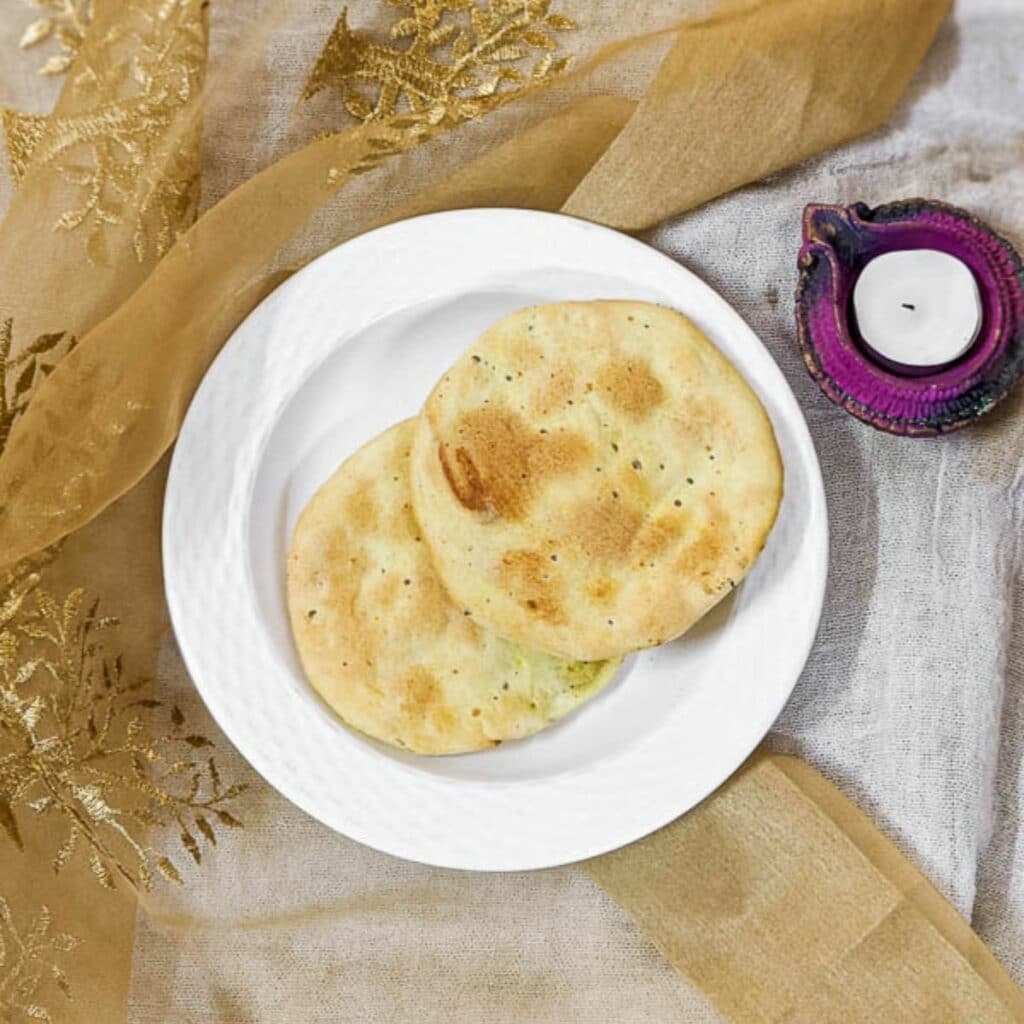 22. Aloo Pakora Recipe
Fritters made with sliced potatoes dipped in a chickpea flour batter. It is delicious.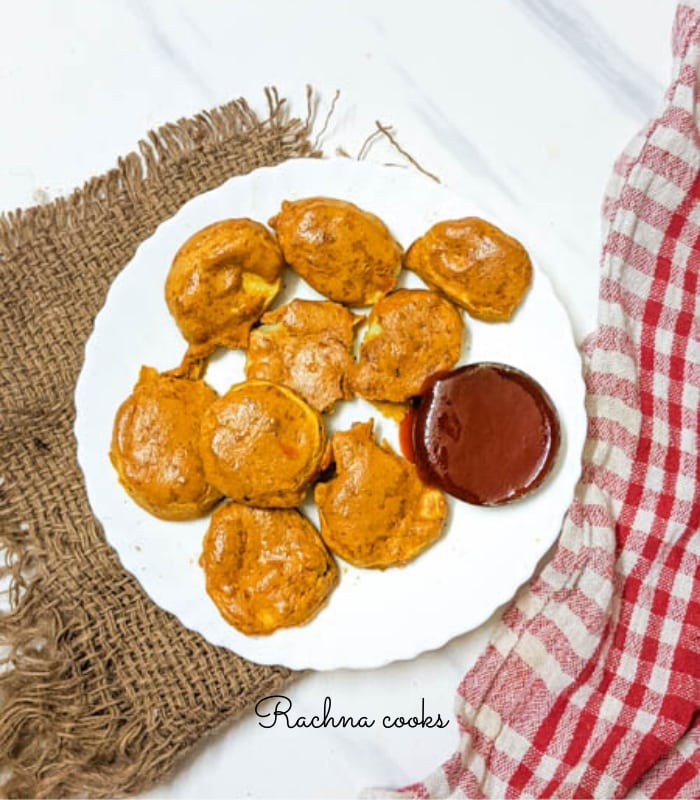 23. Mirchi Bhajji
These mirchi bhajjis are delightfully crunchy and tasty. Air frying them really cuts down the oil used. Super tasty Indian street food snack.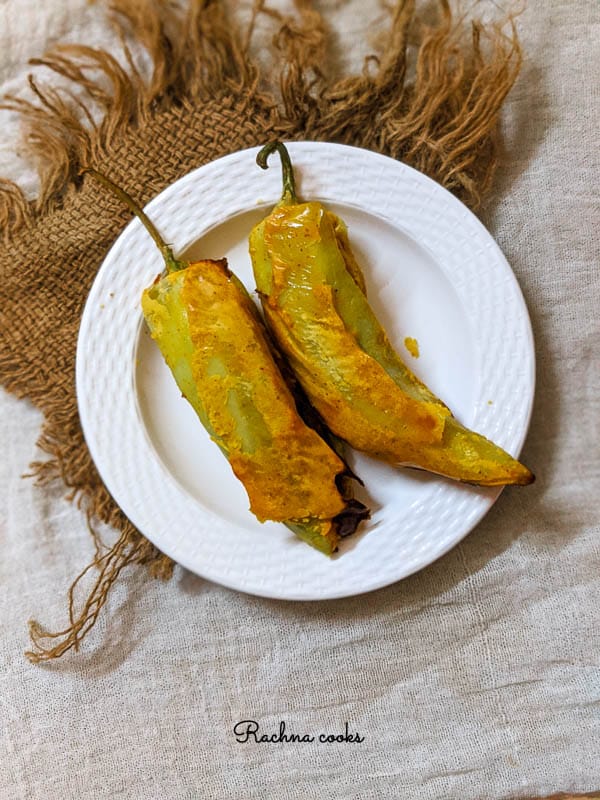 This wholewheat naan bread recipe is easy to make and uses no yeast. I have provided skillet and air fryer instructions. Try this restaurant quality garlic naan.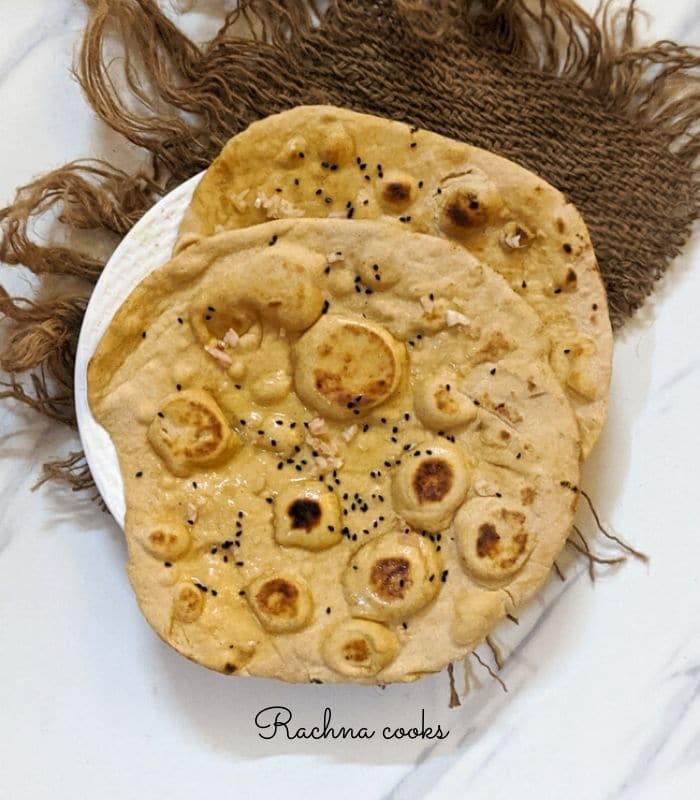 Making air fryer naan pizza is a true delight. It is done in no time and is a perfect thin crust pizza personal size. The kids love it. Fully customizable for toppings.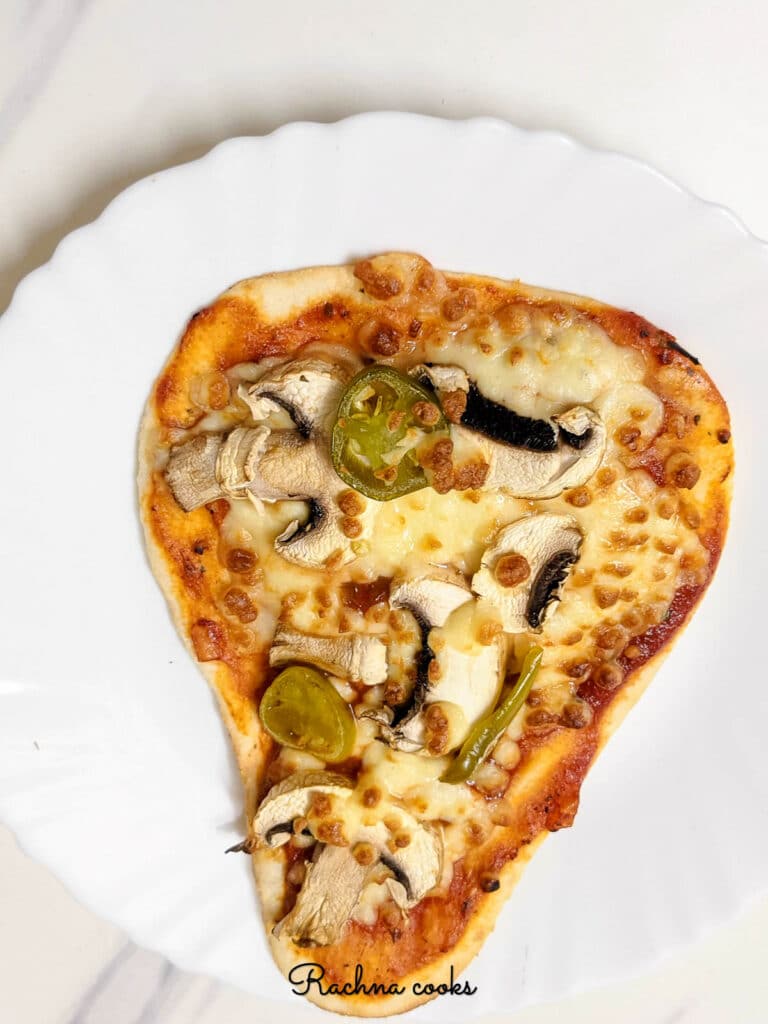 26. Air fryer Moong Dal
Cruchny air fried moong dal is a low-oil take on the fried moong dal snack that is loved by everyone.
Try this easy recipe at home.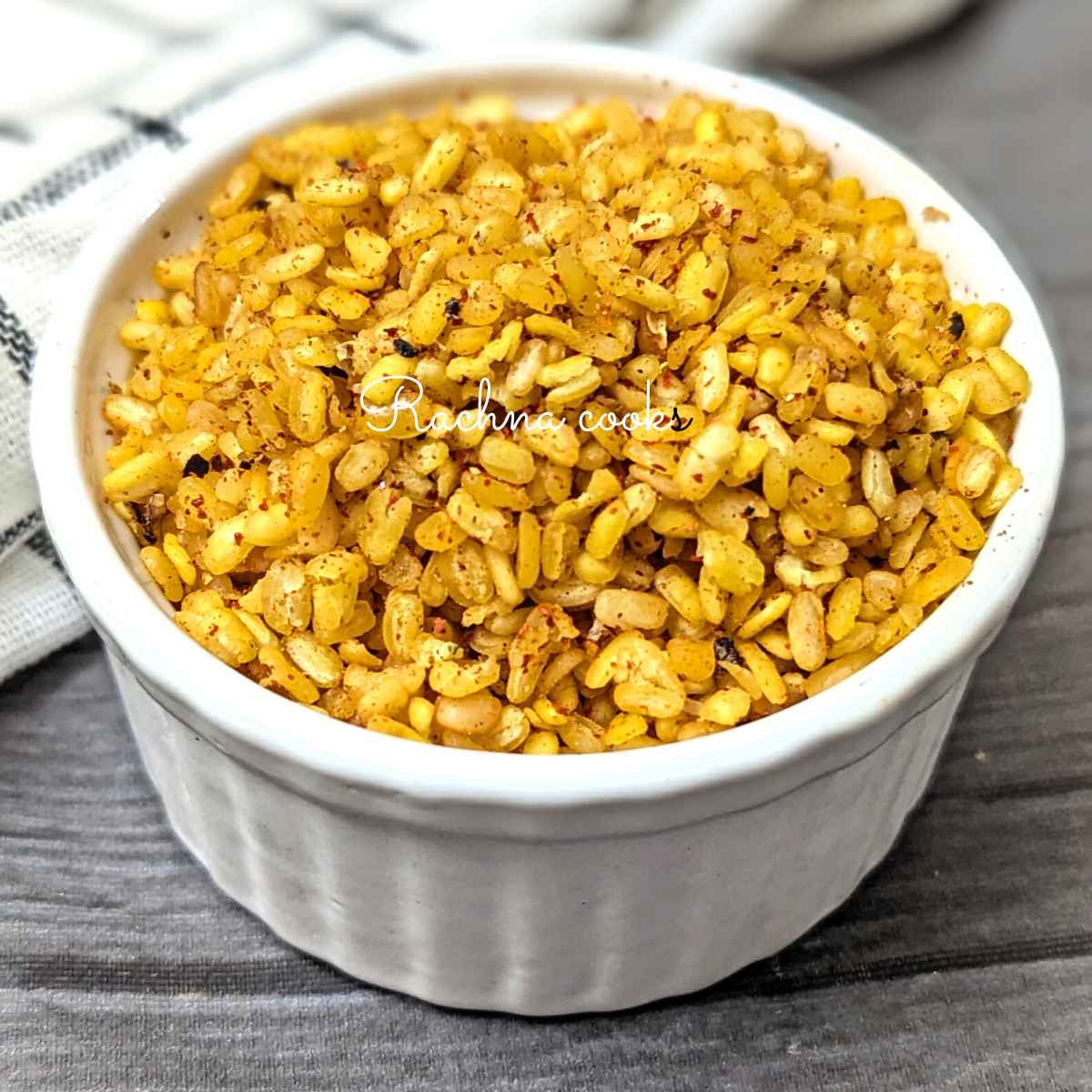 27. Cabbage Pakoda
This cabbage pakoda is surprisingly tasty and is loved by my whole family. Crispy and easy to make. Do try.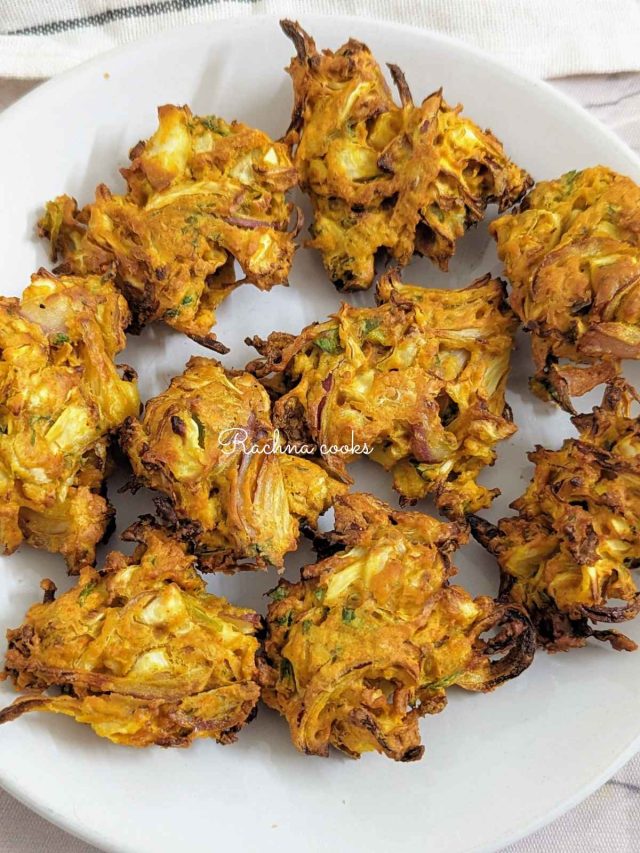 28. Spinach or Palak Pakoda
I love spinach pakoda. It looks pretty and is so healthy too. Very easy recipe.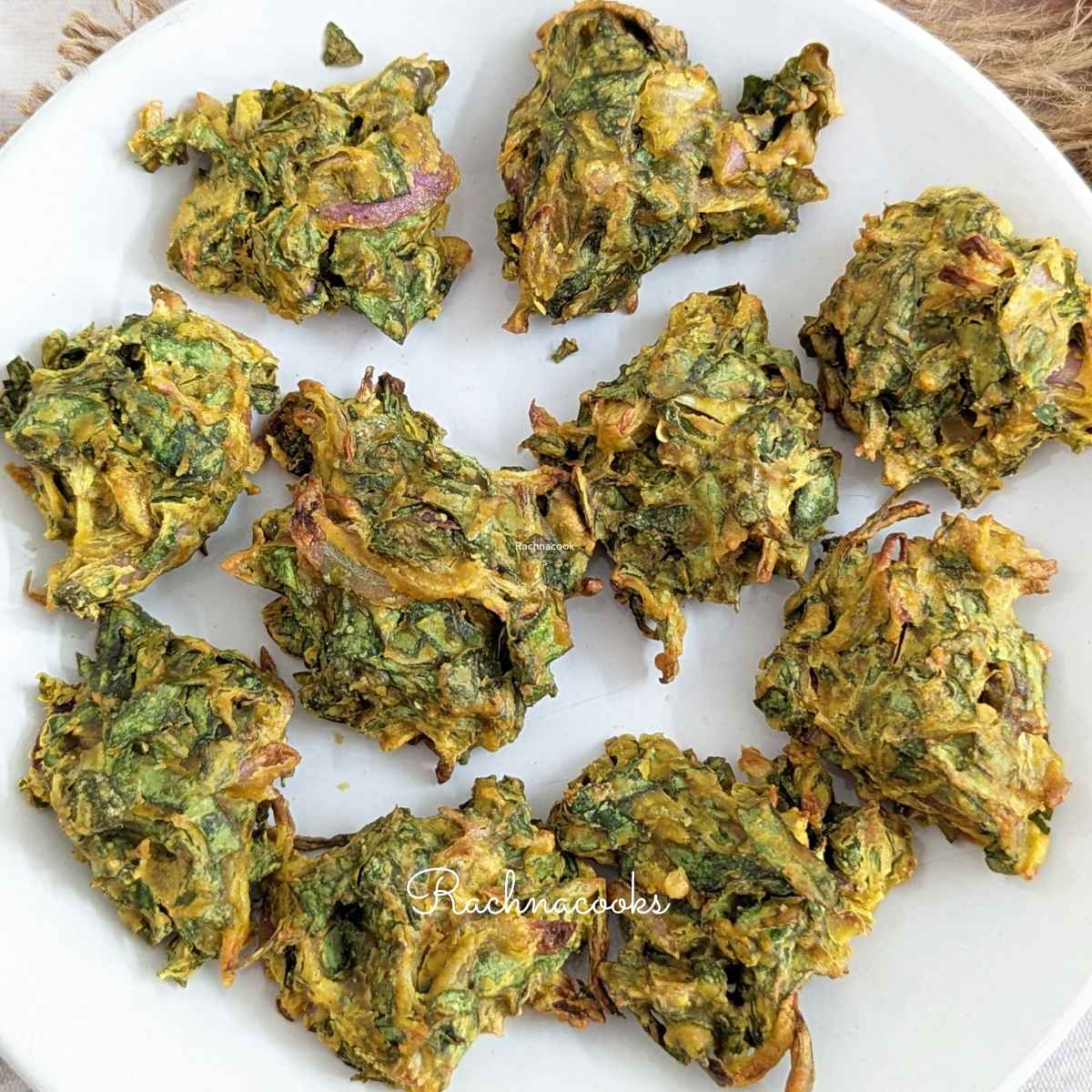 29. Egg Puff Recipe
This Iyengar bakery style egg puff is such a delight to have as a snack. The recipe is super easy with puff pastry sheets and boiled eggs at hand.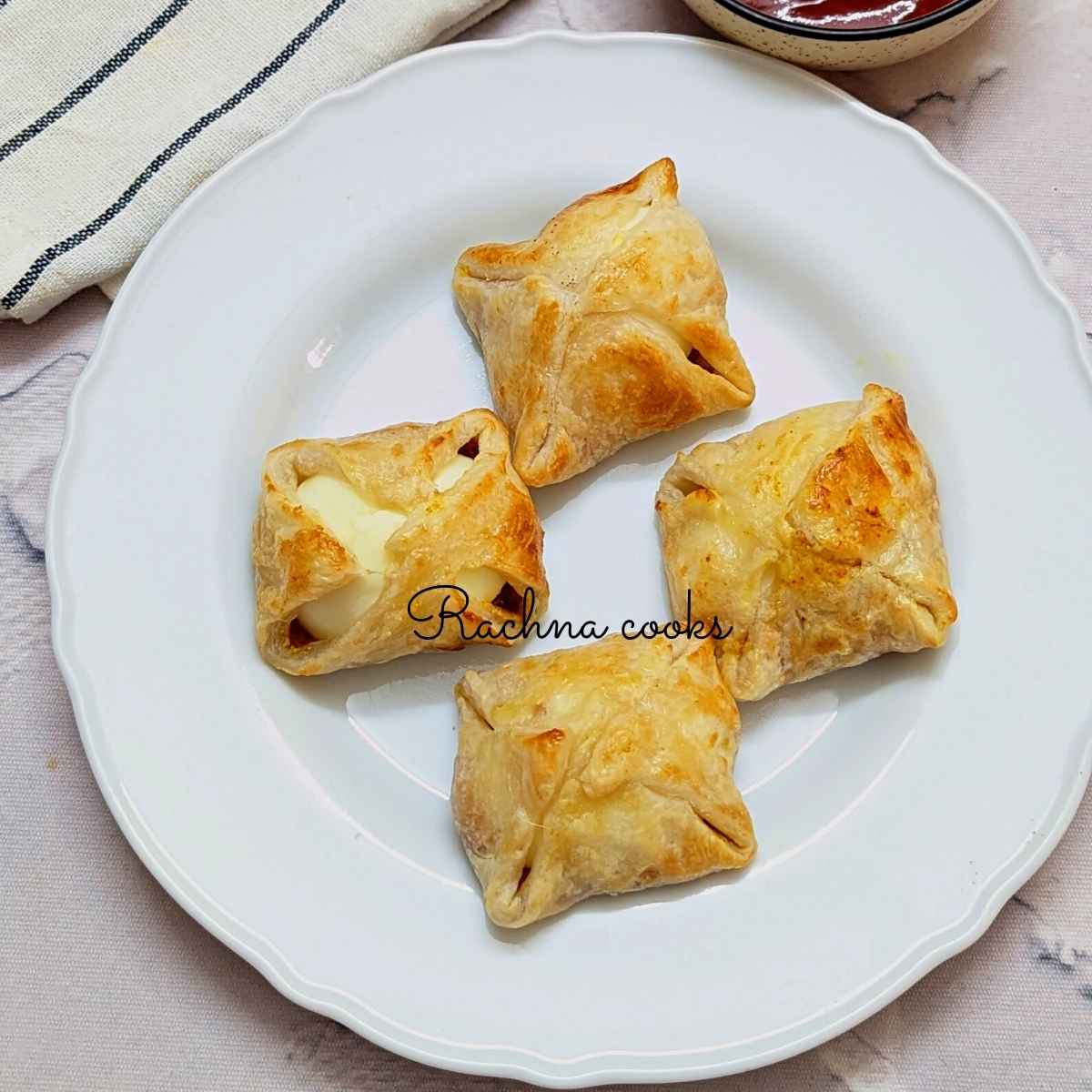 30. Paneer Fingers
If you have eaten this crunchy snack then you will be a fan. Thin paneer strips are coated in a crunchy breading and air fried. So delicious.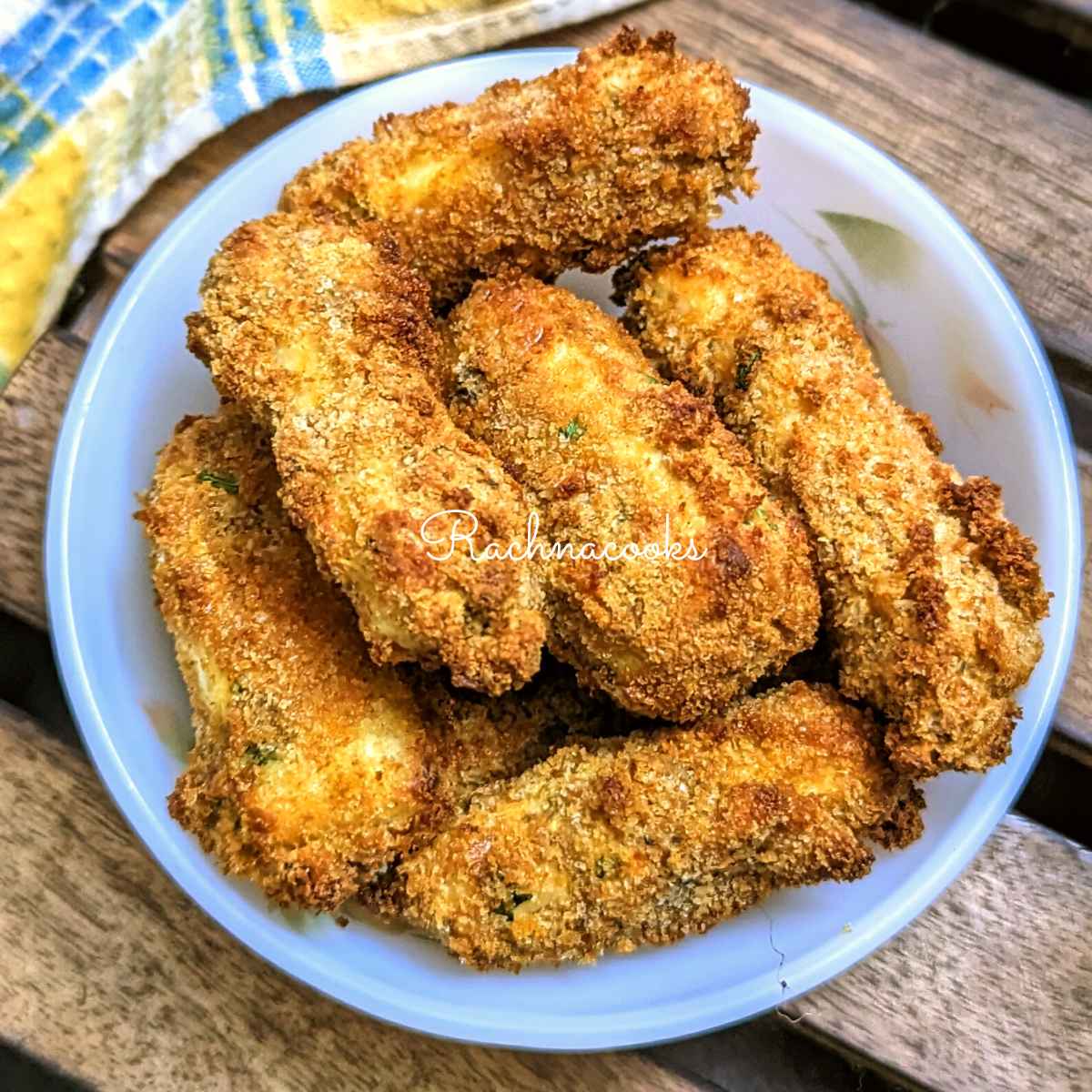 31. Tandoori Aloo
These tandoori baby potatoes are such a delightful appetizer or snack. Baby potatoes are marinated in a tandoori marinade and air fried to perfection.
Perfect for your parties.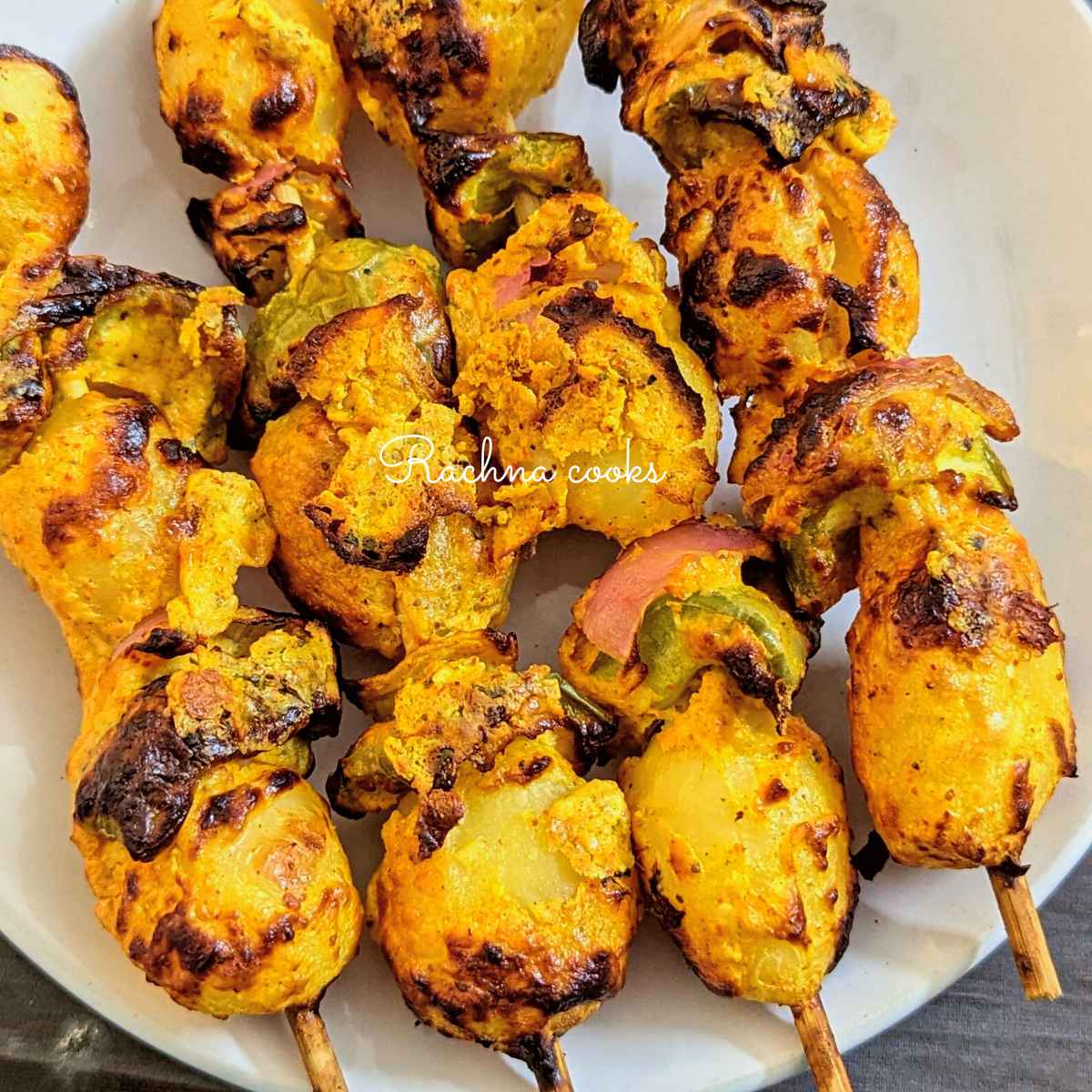 32. Bread Pakora
This is a very popular street side snack. You can make this with a spiced mashed potato filling too.
I have shared a batter coated bread recipe that is so tasty.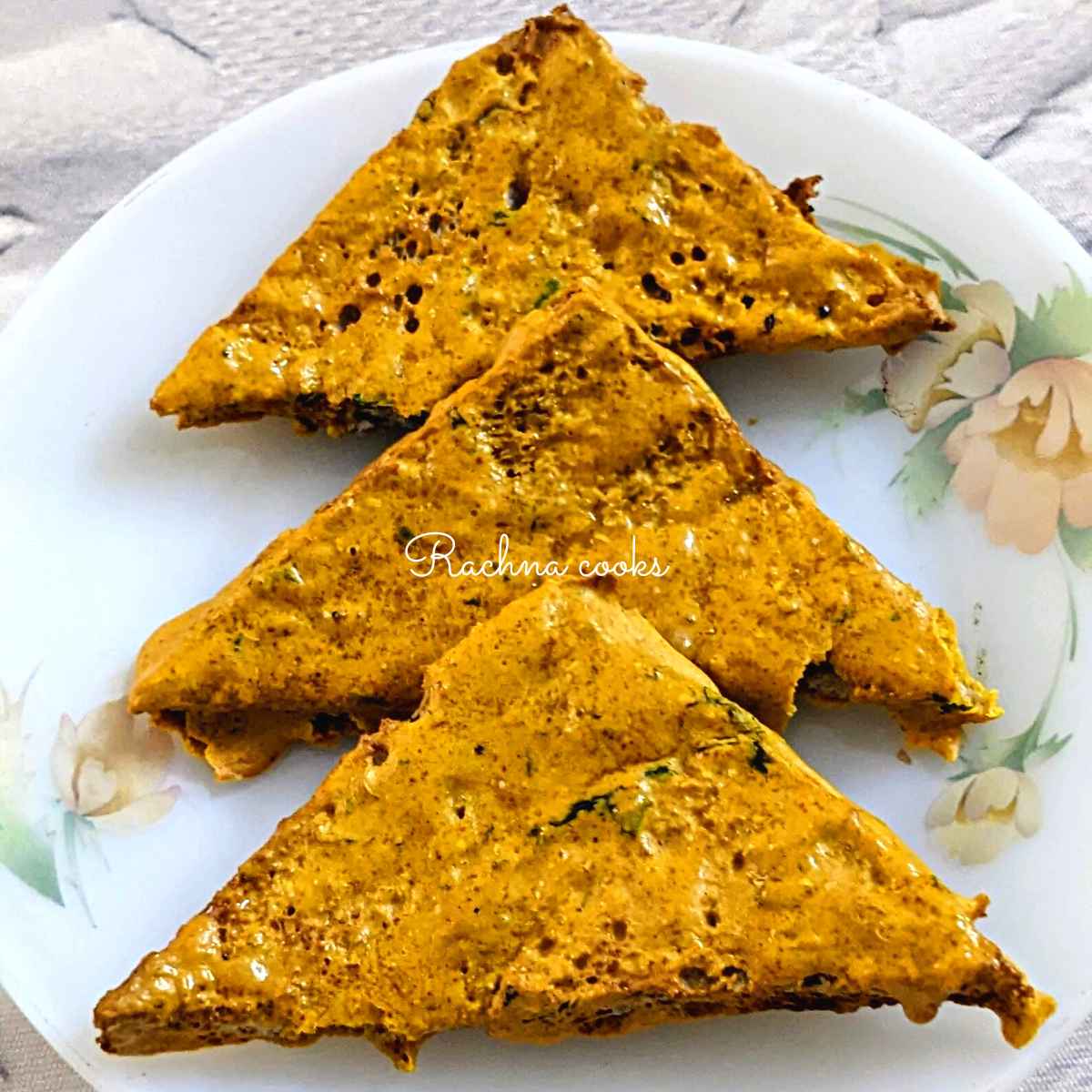 33. Masala Peanuts
These crispy chickpea flour coated masala peanuts are a popular Indian snack. These are nutritious and low oil as they are air fried. Very tasty too.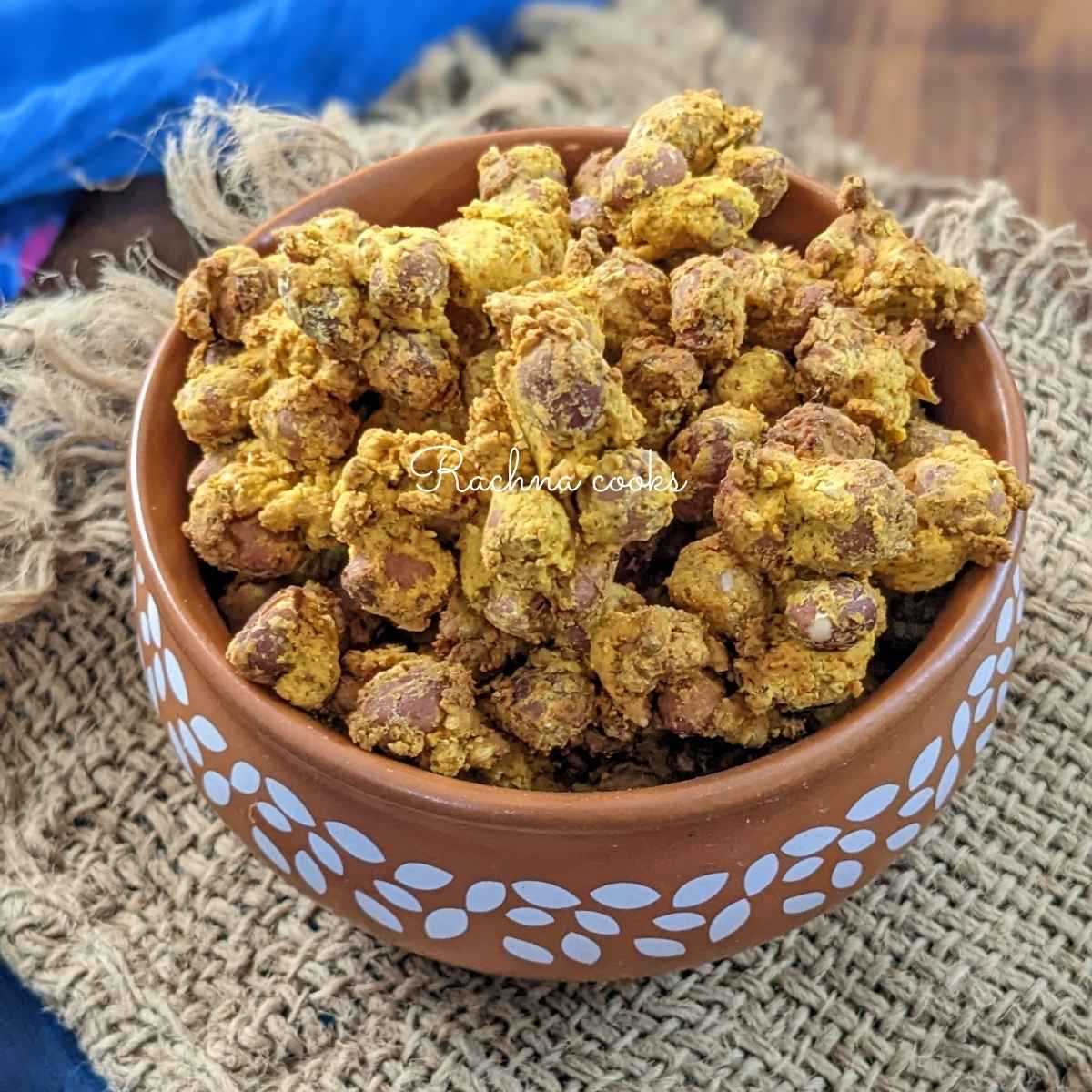 34. Medu Vada
This is a very popular South Indian breakfast that is traditionally deep fried.
Made low oil in air fryer, it is a sure treat.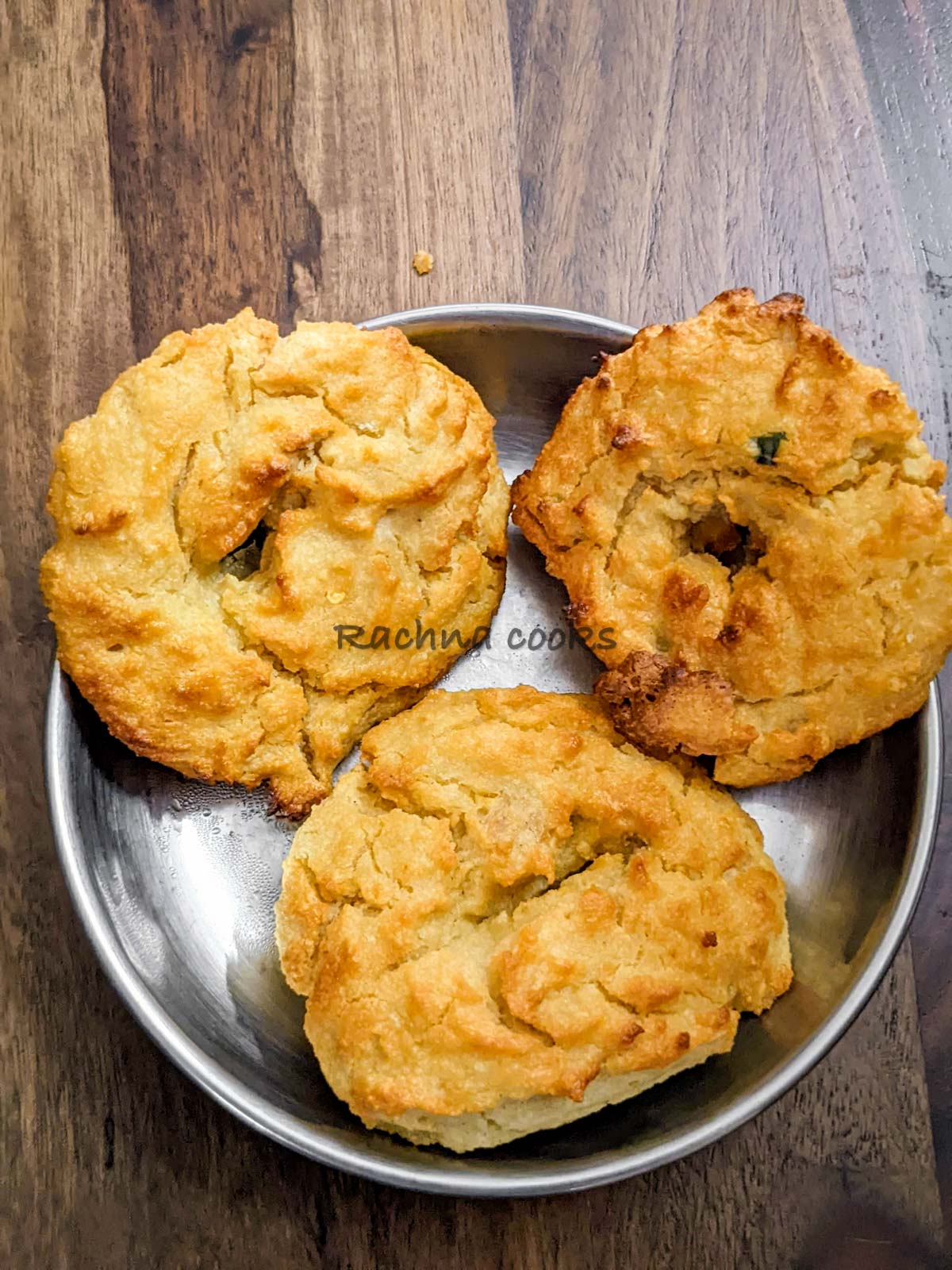 35. Bread Pizza
This is my easiest go-to snack and a favorite of my kids too. Super easy as I always have bread at hand.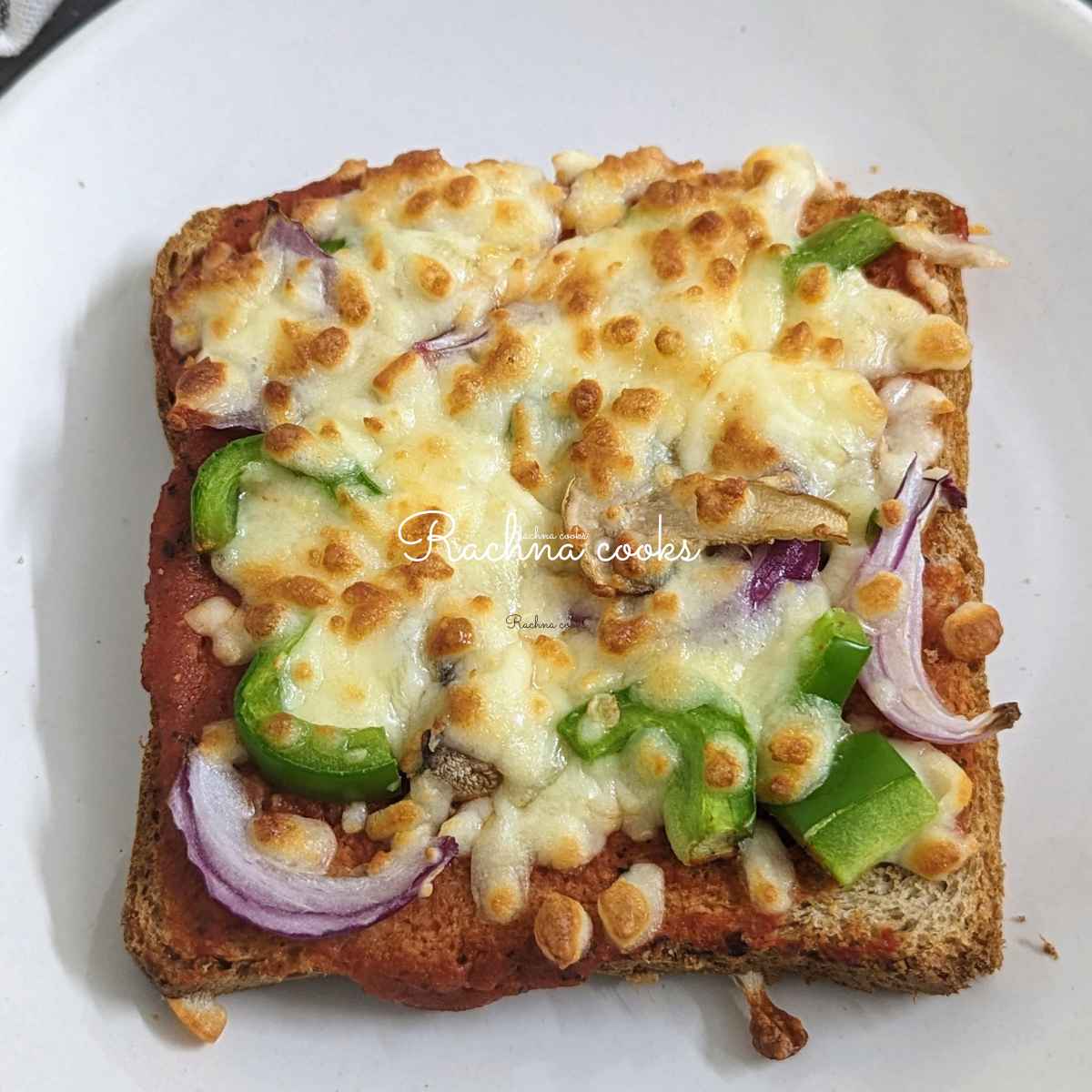 Main Courses
Here are some Indian main courses that are super easy to make and use hardly any oil in the air fryer. Pair these with rotis or rice. Who said traditional Indian recipes cannot be made in the Air fryer?
1. Baingan Ka Bharta
This aubergine mash is a delightful North Indian side dish. Roasting the aubergine in air fryer and then tempering it with spices yields a bharta that is super tasty. Try it.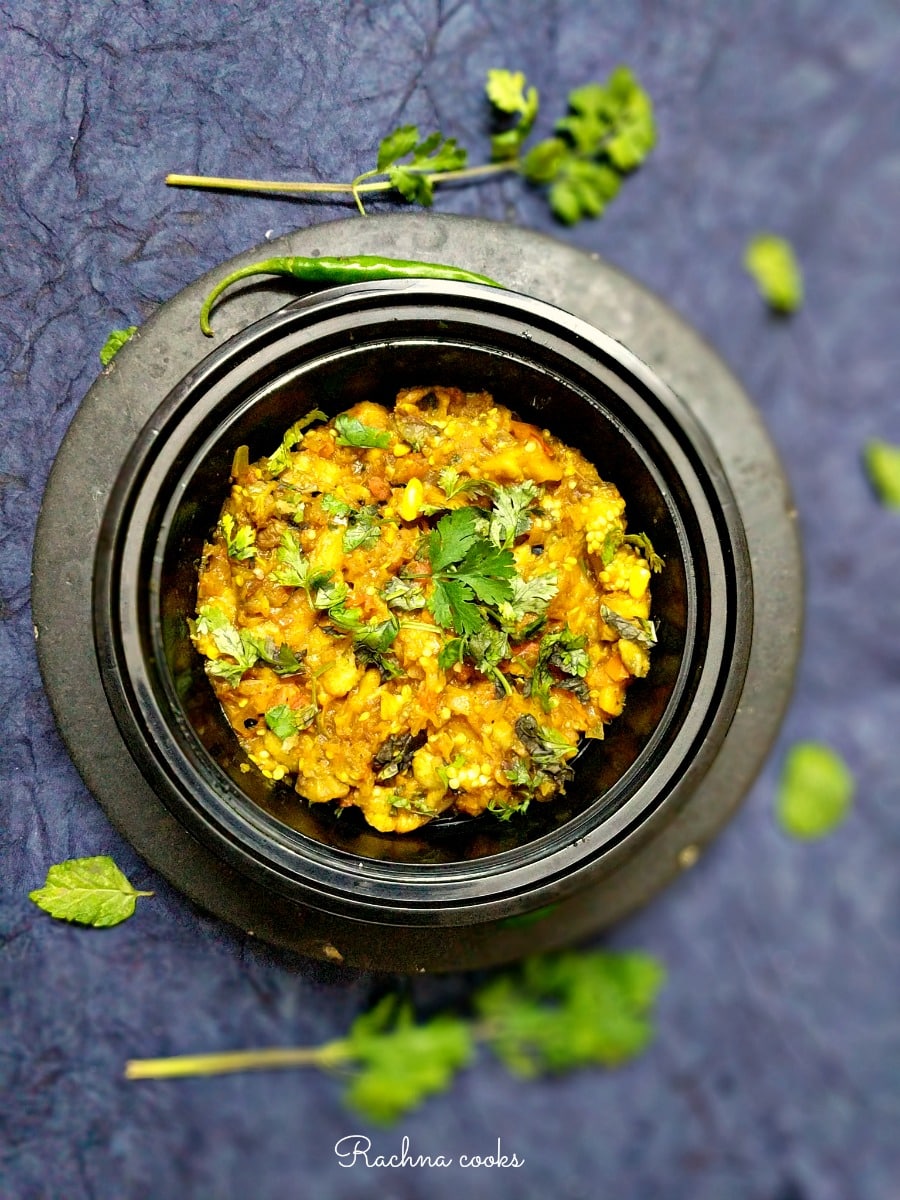 2. Bagara Baingan
Another aubergine delight, this bagara baingan is a specialty dish from South India. Air frying the small aubergines saves both time and money while not compromising the taste. It is a finger-licking aubergine curry recipe.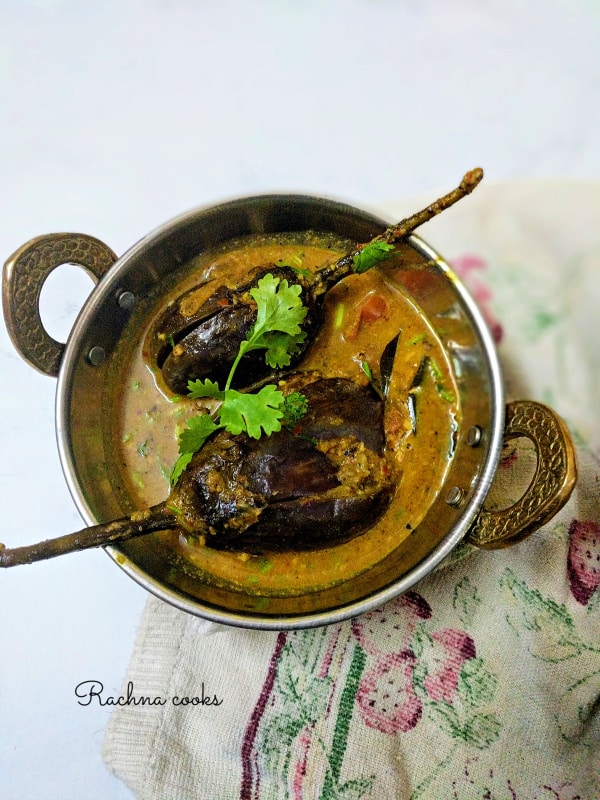 3. Bharwan Karela
Another much loved bitter gourd dish is stuffed bitter gourd or bharwan karela. Karela is filled with a stuffing and air fried to crispy perfection. Serve hot with rotis.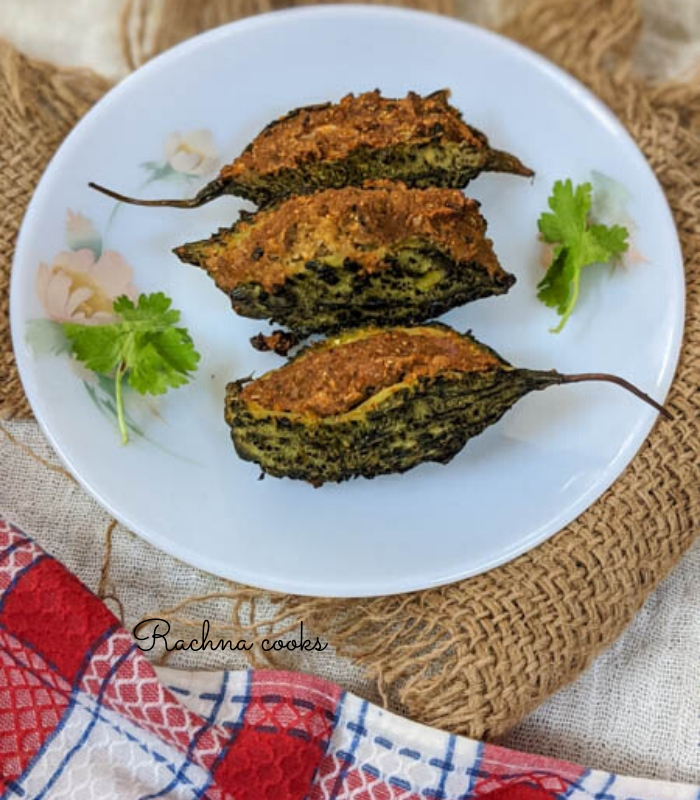 4. Bharwan Bhindi
Okra is kept whole and stuffed with a spice mix to yield a truly crunchy munchy spicy okra that goes so well with rotis.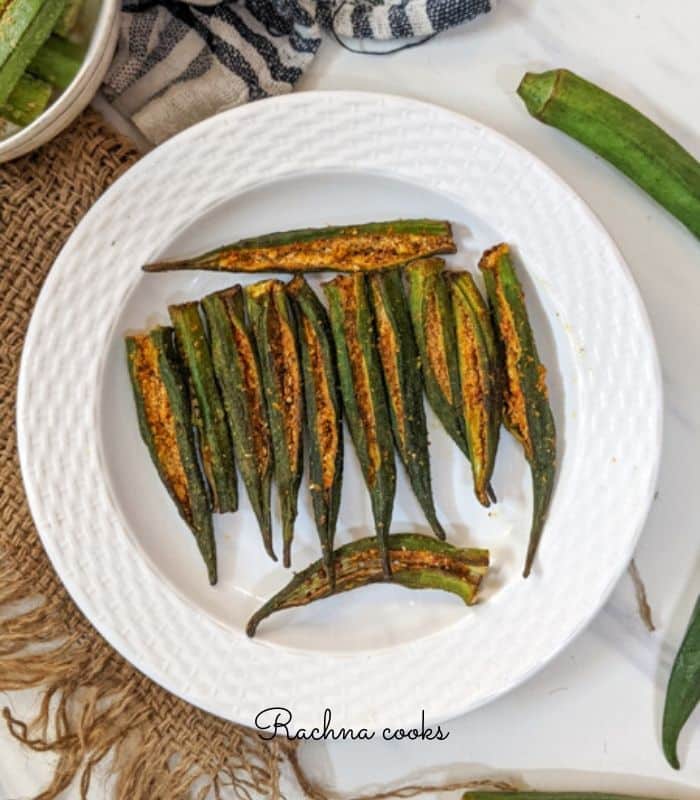 5. Bharwan Tinda
This recipe made with apple gourd is really tasty and very popular too. Try making these tinde in Air fryer for faster cooking and succulent taste.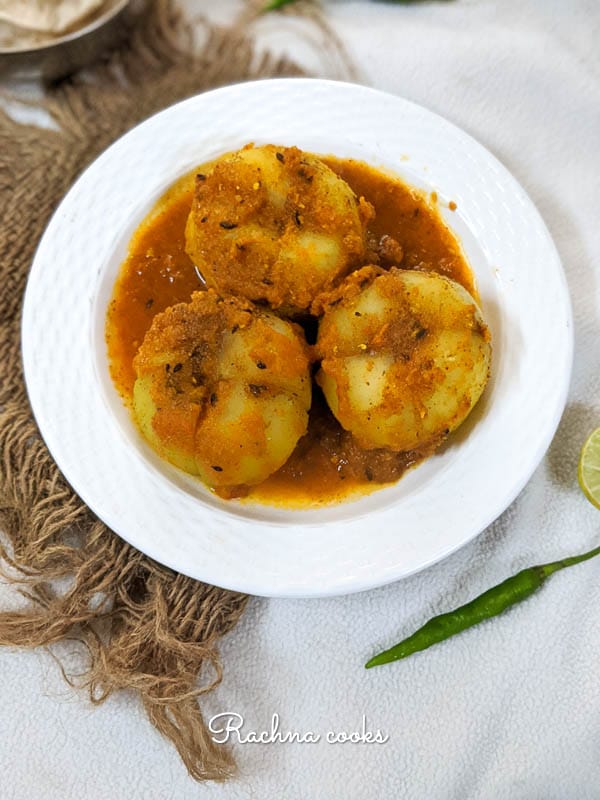 6. Bharwan Capsicum
These Indian style stuffed green peppers turn out superbly crunchy and flavourful in air fryer. Even better than shallow fried in taste.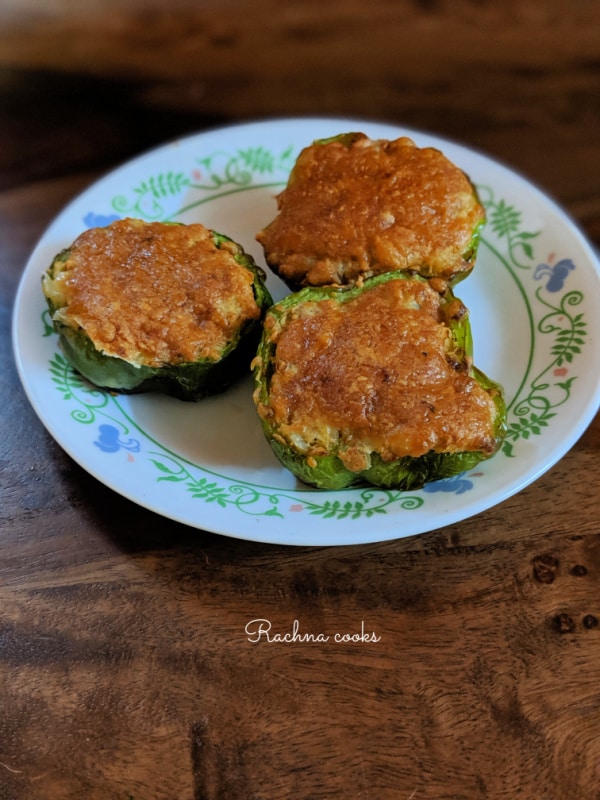 7. Tindora Fry
This ivy gourd comes out crispy and perfectly cooked when made in Air fryer.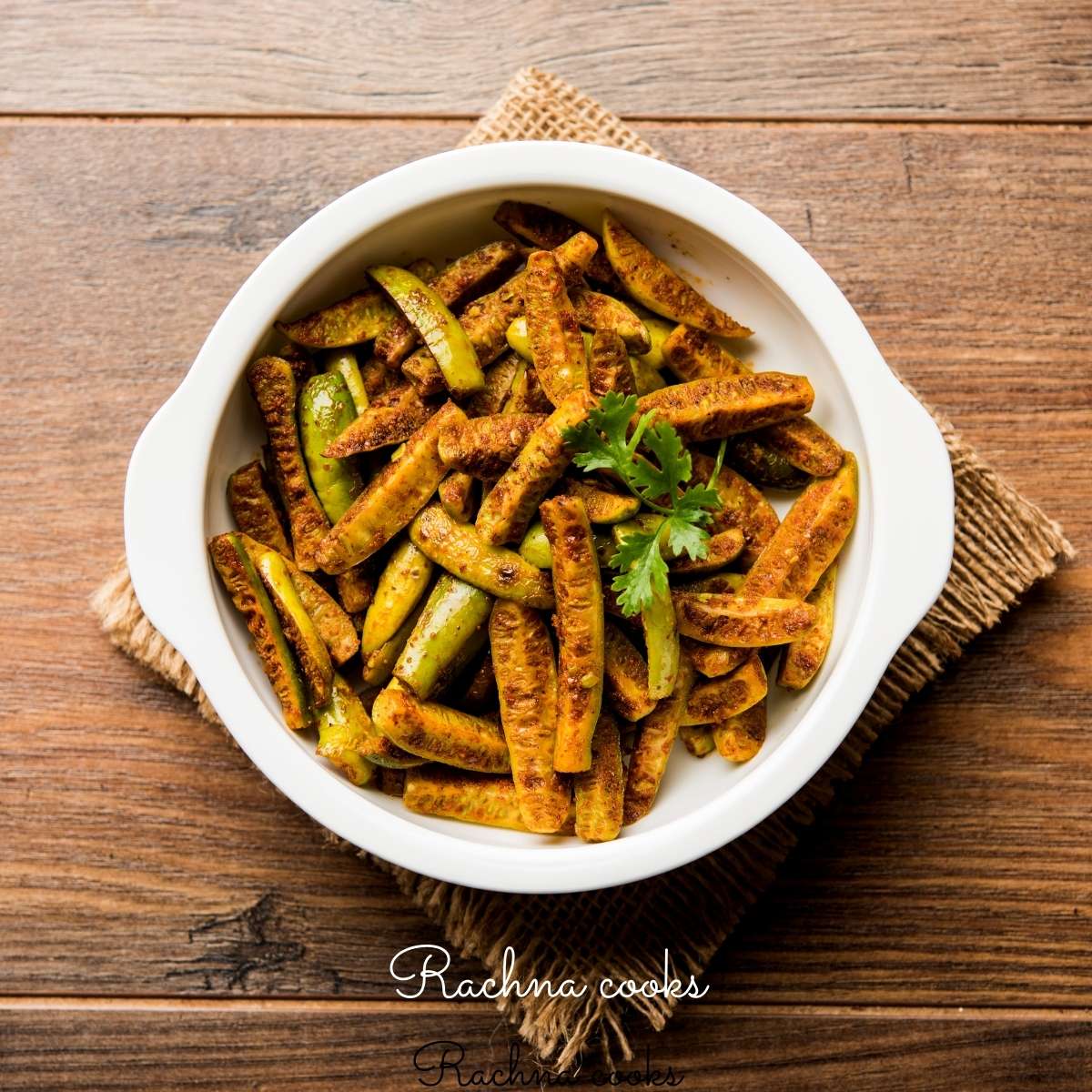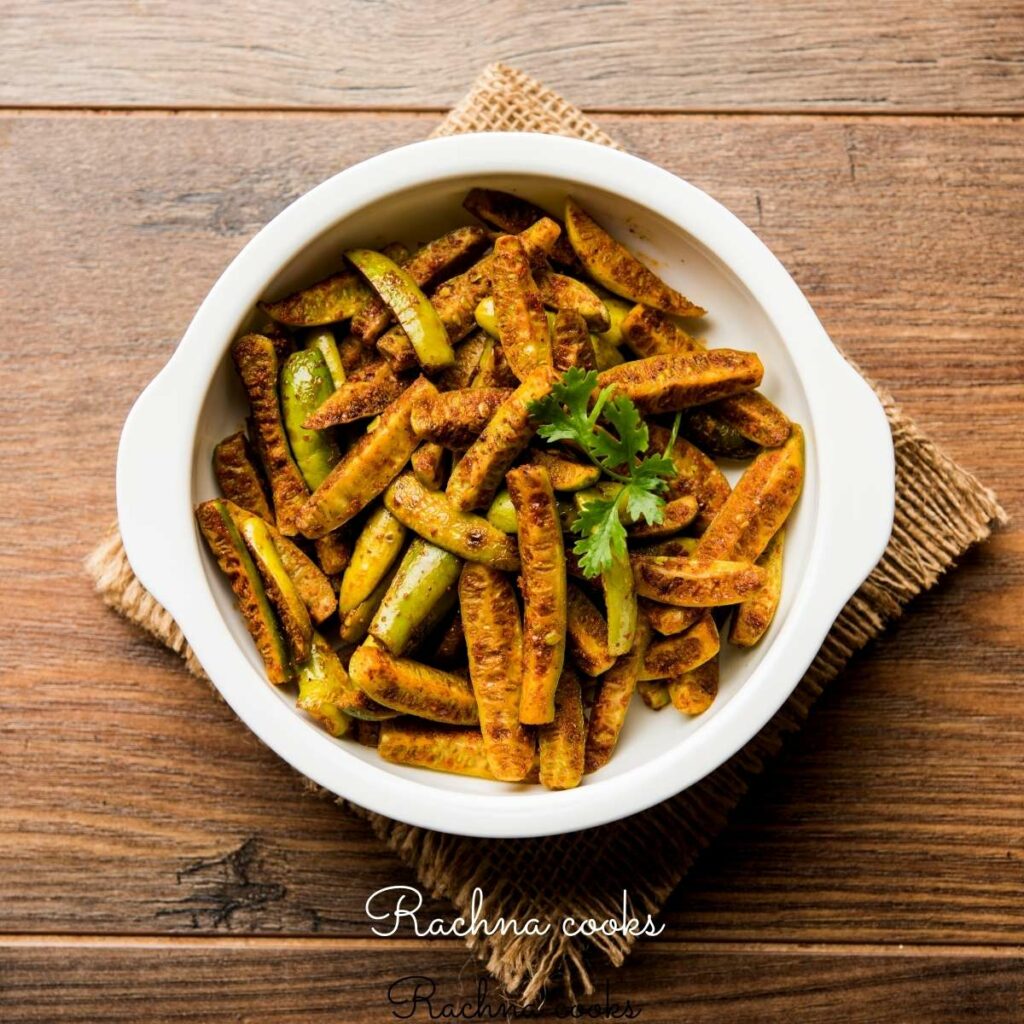 8. Sabudana Khichdi
A very popular Indian breakfast, this delectable khichdi made with tapioca pearls is super healthy and tasty.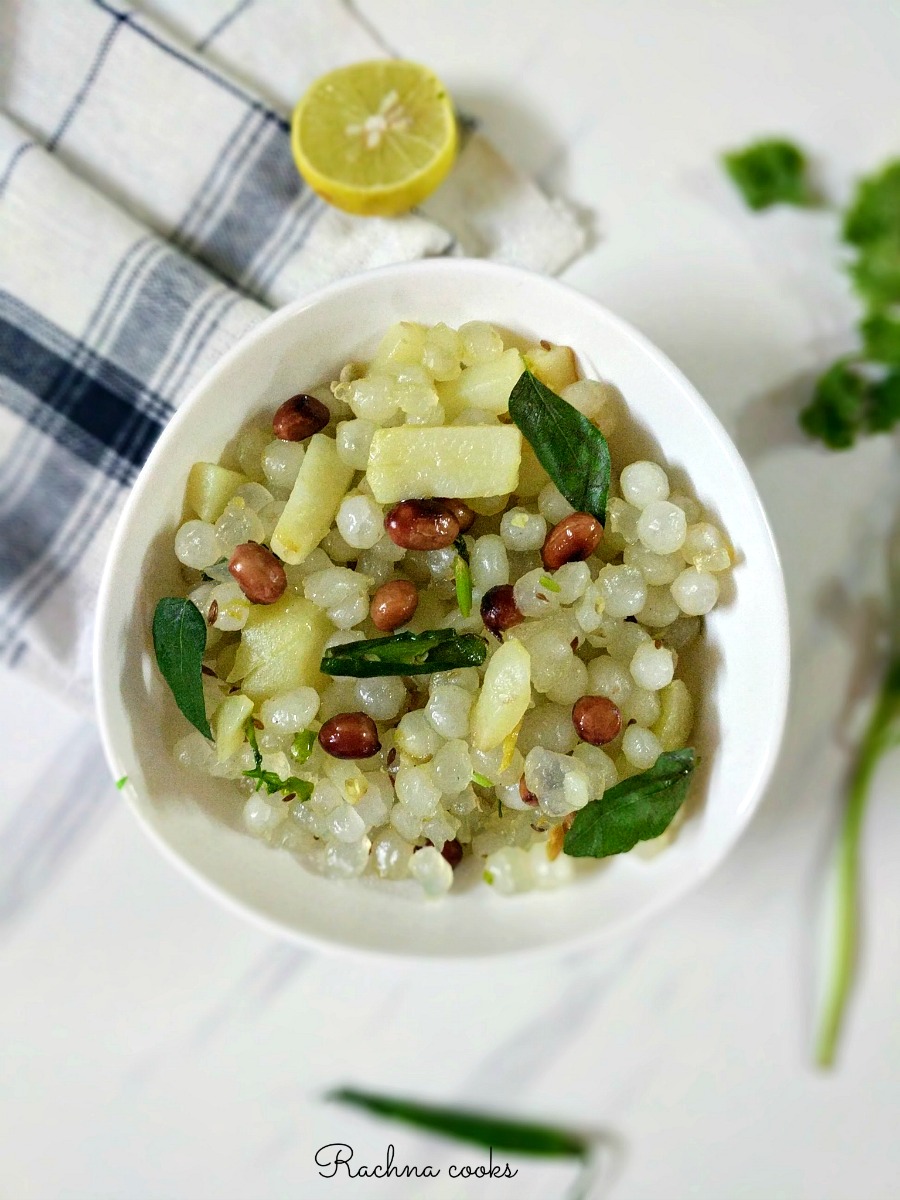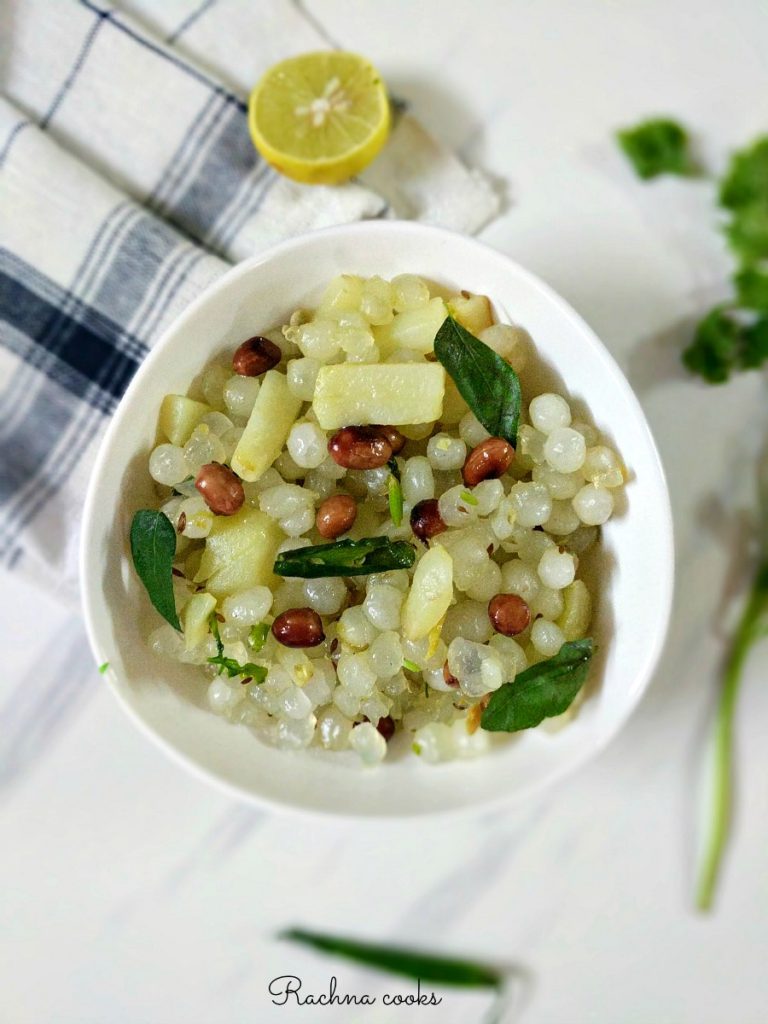 9. Punjabi Kadhi
Made with sour yogurt and chickpea flour dumplings, this Punjabi kadhi is soul food. Cut down the Calories by making the dumplings in Air fryer.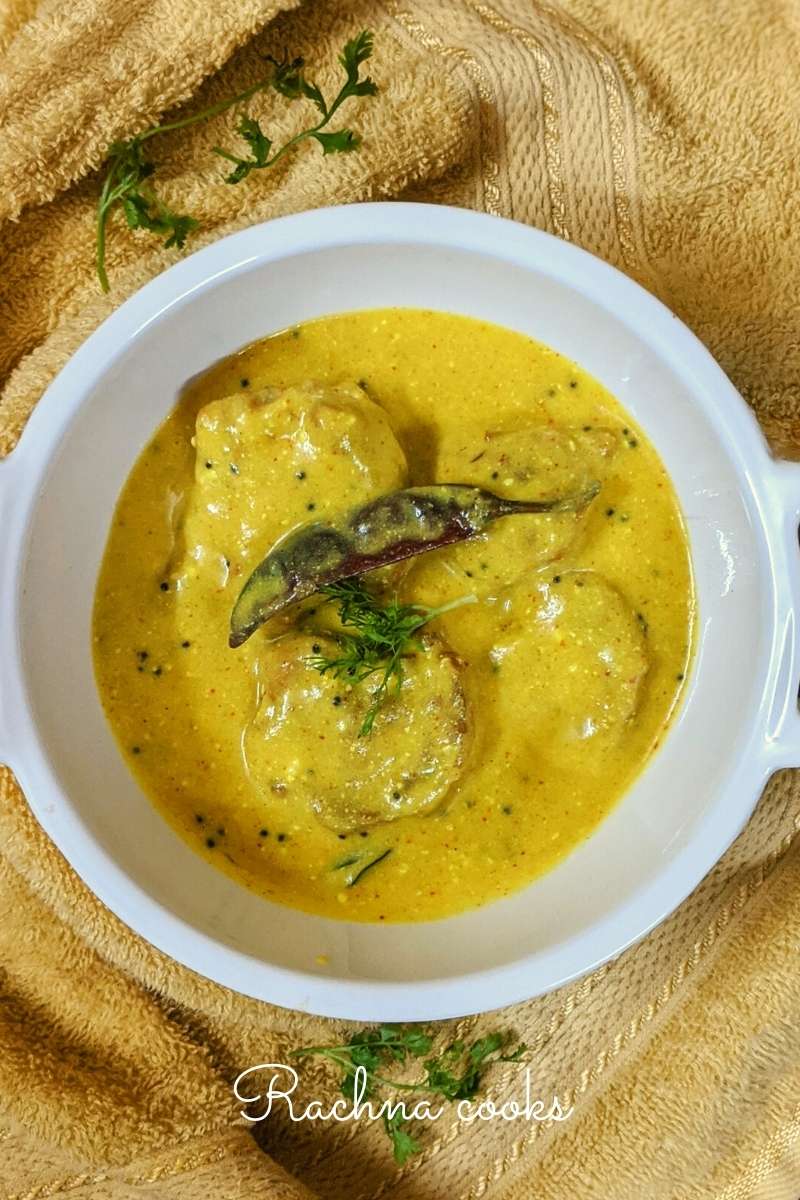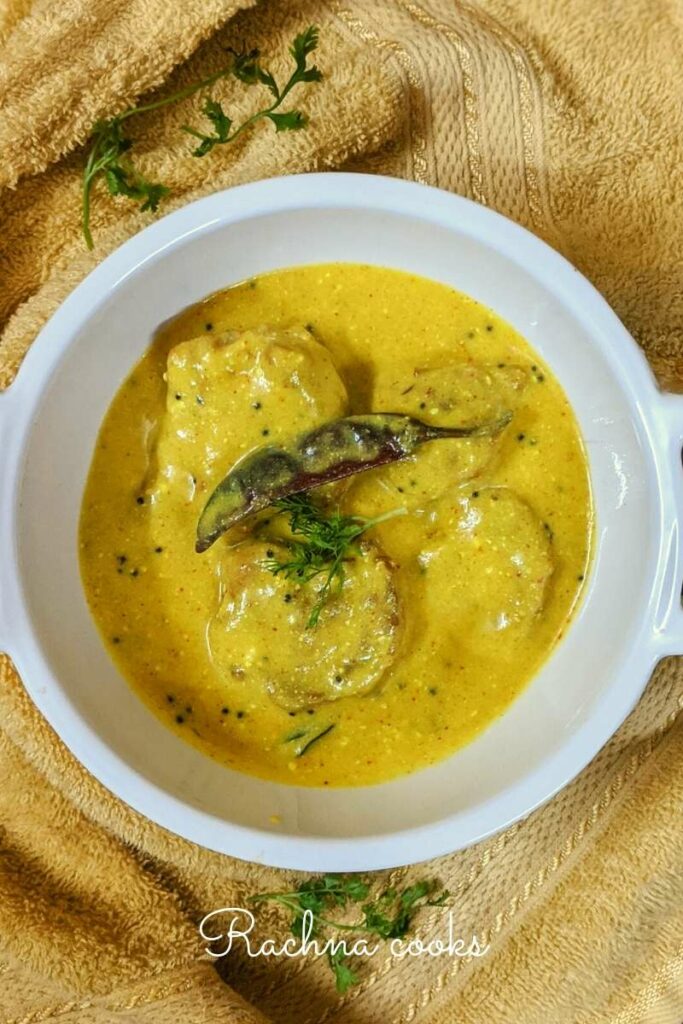 10. Veg Manchurian
This Indo-Chinese curry is a favourite all over India. Make the delicious veg dumplings to perfection in the Air fryer.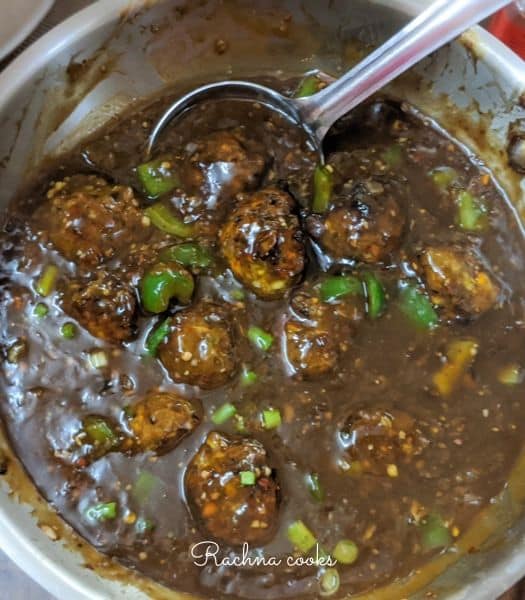 11. Tofu Manchurian
This is a perfect recipe for vegans. Air fried crispy tofu is tossed in a spicy Indo-Chinese Tofu manchurian.
Serve hot with fried rice or noodles.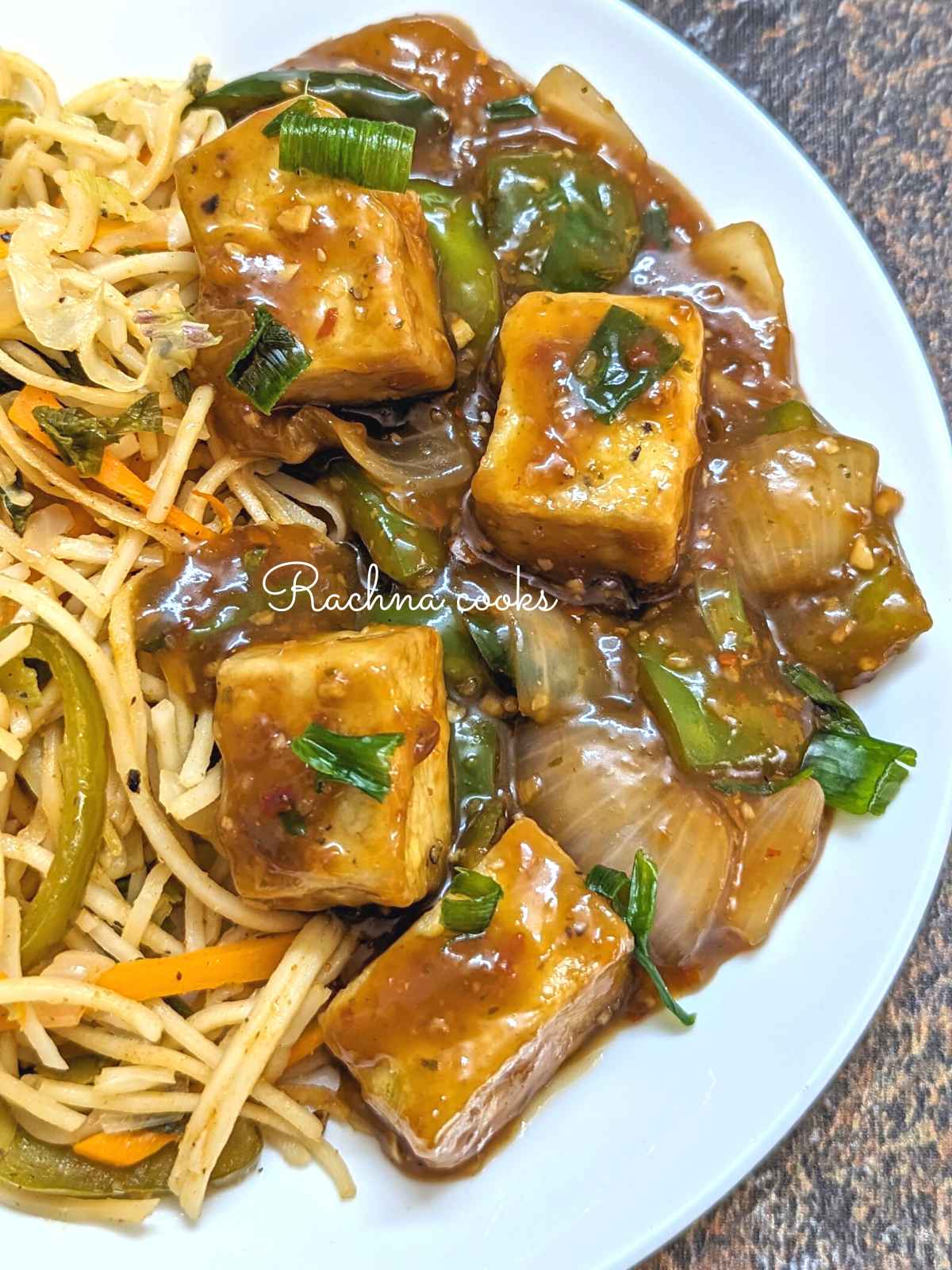 There you have 46 Air fryer vegetarian Indian recipes.
I will keep updating the post with more air fryer Indian recipes as I try out and share more new recipes.
You May Also Like
10 Common Air fryer mistakes that you can avoid