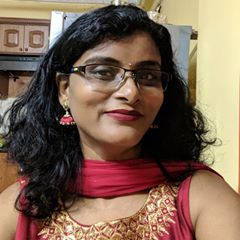 Hello, I am Rachna. I am the blogger and recipe developer behind Rachna cooks. I am a Certified Nutritionist and Health Coach. I have professional certification in nutrition, sports medicine and meal planning.
I help you eat healthy, get your body into optimal shape and help you with a sustainable fitness regimen.
Jump to:
My Blogging Journey
I started blogging in 2008 with a personal blog that got very popular in the parenting space. I won multiple accolades for this blog.
Writing has been my passion since school. As a young mother, blogging helped me find my tribe and connect with other parents like me.
As my children got older and once they entered their teens, I moved away from parenting blogging to cooking.
I started my second blog, Rachna cooks, in 2013 to document my recipes and passion for cooking.
It was at the behest of my young sons that I started this blog.
Passion for Cooking
I learned cooking from my mother who was a skilled home cook. She made pretty much everything from scratch. After she passed away shortly after my wedding, cooking made me feel closer to her.
I was living in the US back then. Watching Food Network on television and experimenting with produce and spices from various cuisines and cultures in my home kitchen honed my cooking skills.
I kept a small journal in which I wrote my recipes back then. Later, I published some of those recipes on the blog.
I have traveled extensively and lived in Europe: UK, Italy, France and the Netherlands, South Asia, the US. Every place I traveled to, I tried to learn and cook more.
Being a Chemistry Major, I have always been fascinated about how cooking works at the level of chemical reactions. I am also an MBA in Marketing.
In another life, I have worked as a Marketing professional. I have worked in content and social media since its inception in the early decade of 2000.
My Family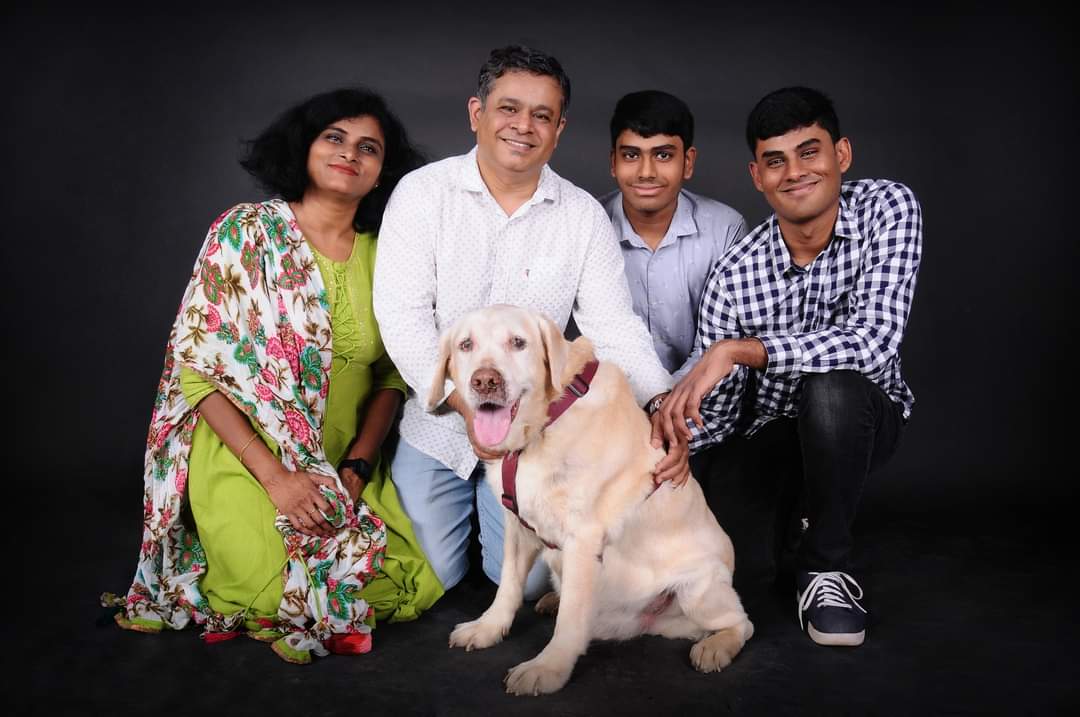 My husband is a Software Engineer who has not only supported my writing but also helps me with the technical parts of running this blog.
My older son is a junior at University of Michigan and is studying to graduate in Computer Science.
I am very proud to say that he does a fair bit of cooking and uses my blog often. He also owns an air fryer and cooks many healthy dishes from scratch.
My younger son is in 10th grade and an avid food critic. He and my husband enthusiastically recipe test all my recipes.
My Labrador, Coco is the apple of my eye. At 12 years, he is a Senior dog. He has always been ready and willing to hug my troubles away.
Certification in Nutrition, Exercise and Health and Wellness Coaching
I have always been a fitness enthusiast and very interested in the Science behind nutrition. I took multiple courses on various online portals to understand them better.
I finally decided to do an online certification in Nutrition, Exercise and Sport in January 2020. I followed that up with a Health and Wellness Coaching Certification in November 2020.
Accolades
I worked with multiple companies and brands in the space of food including Nestle, Balzano Air fryer, Colgate, Kellogg's, Slurrp Farm, Vaya Tyffyns for developing lunch box recipes, Nouriza for their healthy range of bars, aata, peanut butter, A&M noodles, Yoga Bar Health Bars, Oatmeal, Rujuta Diwekar's 12 week fitness project Book, Bulgano Hot Chocolate, Thirumala Champ Up Milk.
I have held sessions on Nutrition with brands like Our Organik Tree, Recipe Dabba and IIFM Institute where I spoke on women's health and eating healthy tips for children.
I have done nutrition coaching and meal planning for multiple clients.
I have also published 3 Ebooks on Air fryer Cooking.
You will also find a small section on fitness and health in this blog that stems from my passion for workout and motivation to stay fit.
Blogging Awards and Recognitions:
Named among the Top 25 Bloggers in India
Orange Flower Awards for Best Food Video
Featured in
Femina Oct 15, 2017 Blogger Takeover Issue among Top 50 Bloggers in India
Connect with Me
Subscribe to my weekly newsletter
My Instagram profile
My Facebook Group on Air fryers
Email me at [email protected]
From Here On
Rachna cooks is a place where I share recipes that I extensively try and test in my own kitchen.
Every single recipe is tested multiple times before I share it on the blog. My son and husband are my current recipe testers.
I am very proud of how I have modified traditional Indian recipes to their healthier avatar. I aim to spread more awareness about healthy eating and recipes through this blog.
I use my Health and Nutrition coaching credentials to whip up balanced recipes.
Do reach me at [email protected] for enquiries.
You can check out my Instagram profile at Rachna cooks.