I have been seeing the adverts of Philips Airfryer since months now when it was launched with a great media blitzkrieg. To tell you the truth, I was skeptical of the claims made. As an avid cook and someone who loves to read about and experiment with food, it seemed highly unlikely that all fried foods could be replicated both in terms of the texture and taste without deep frying. But, the proposition was too inviting to pass. So, recently I bit the bait and bought myself a sparkling new Philips Airfryer. I did consider Kenstar one as well which is cheaper by a few thousands but then the Philips brand name and the credibility I attached with it tipped the scales in its favor.
So for a little less than $200, I bought this swanky gadget, the price having gone down a bit since it was launched. Mind you, I already have an oven and a microwave so this felt like more of the same thing, but airfrying seemed exciting.
What does the gadget entail?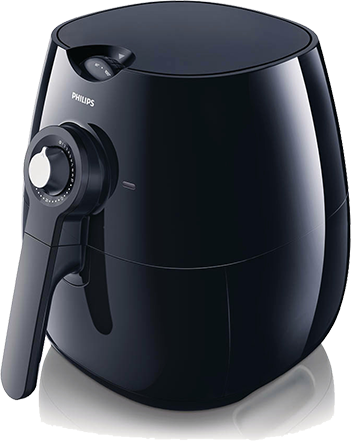 The gadget has a frying basket just like the conventional fryer with a dripping chamber below. Both have a non-stick coating. They are easy to pull out and clean. You also have a temperature knob and a time setting. A very simple device that even children can use. Be careful of the heat though. There is a coil that circulates heat at high temperatures which does the cooking in less time. It fries, roasts, bakes and grills food items.
I have been experimenting with this gadget for more than 2 weeks now. Here is the review of what I made and how it turned out. Some of them may not have accompanying pics because we just polished off everything in a hurry. 🙂 But I promise to update the pics, the next time I cook the same stuff.
Also Read: 10 Common Air fryer mistakes that you can avoid
What came out really good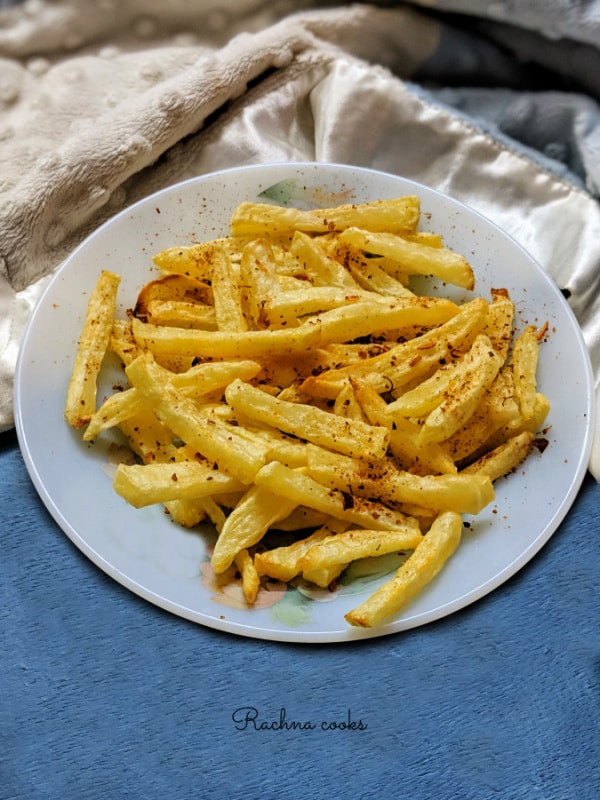 Fries and wedges: Who does not love fries? Those delectably crunchy yet moist pieces of golden glory can flip both children and adults alike. I know my kids love fries, and I make them at home the deep fried way but not too often. The calories are always a concern.
But, in the Airfryer, the potato fries turn out as good as say your favorite fast-food outlet. It is really quick to cook and the taste, crunch and moistness are the same. The same applies to the wedges. This was a pleasant surprise, I must say. I have also been making sweet potato fries which are awesome too.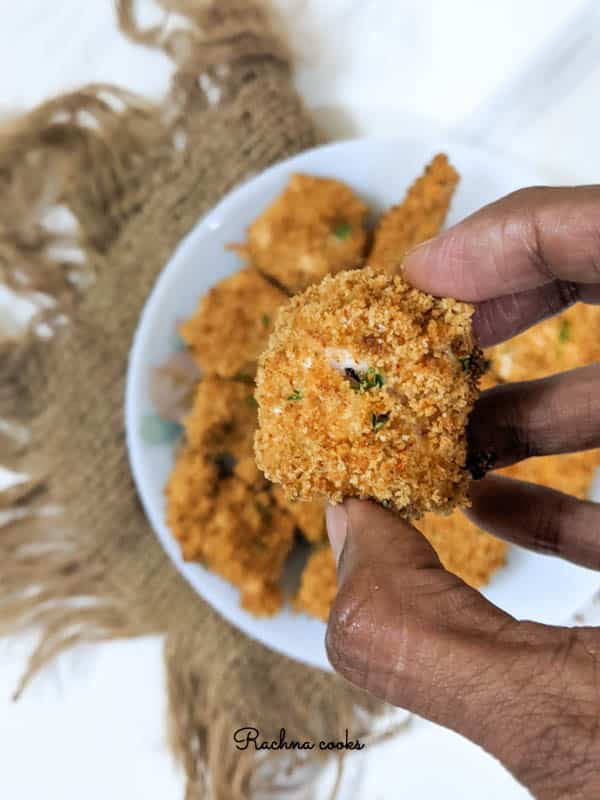 2. Chicken Nuggets: The chicken nuggets were delicious and moist. The crust was crunchy just like in the deep-fried version. This is as good as the deep fried stuff and much low on guilt.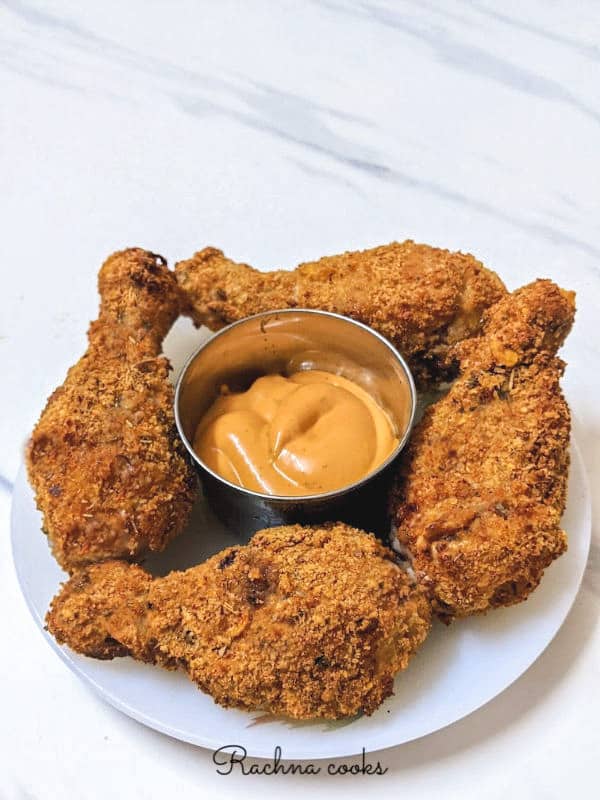 3. Fried Chicken drumsticks and tikka: I've prepared both chicken drumsticks KFC style and the regular boneless chicken tikka kebabs marinated at home in the airfryer.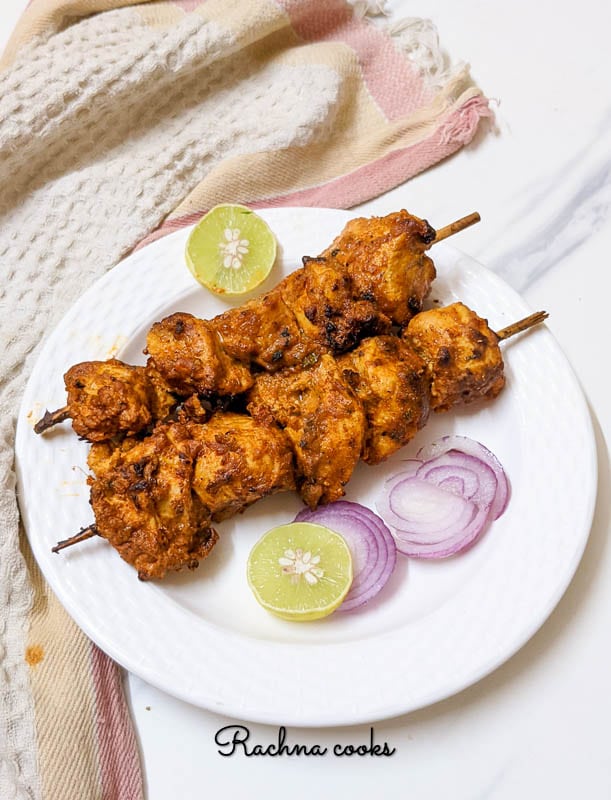 They come out exceptionally well just like they do in the tandoor or the oven including the browning on top. Cooked through, moist inside with barely any oil and way faster in cooking.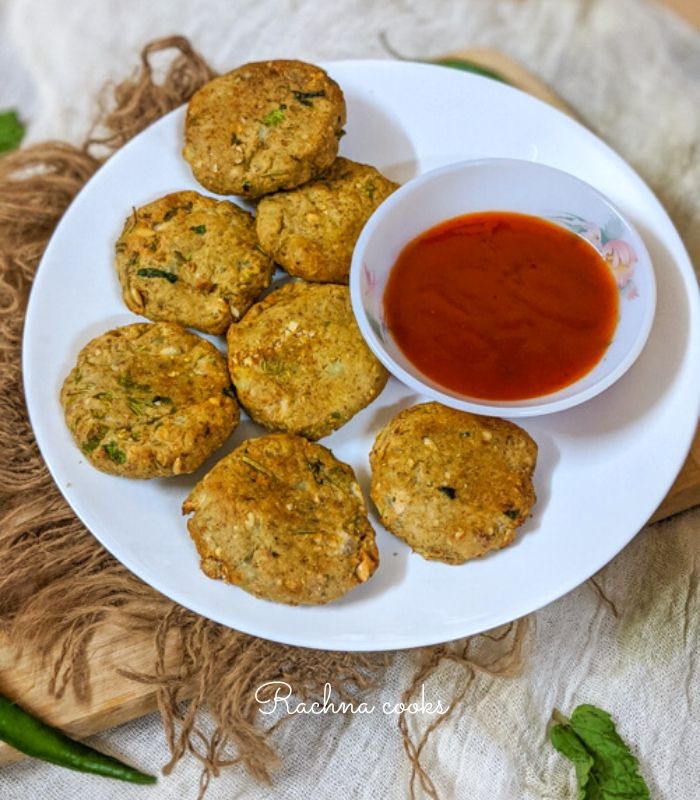 4. Veg kebabs: My potato and plantain kebabs came out perfect, even better than the stove top version because they were crunchy on the outside and soft and juicy inside.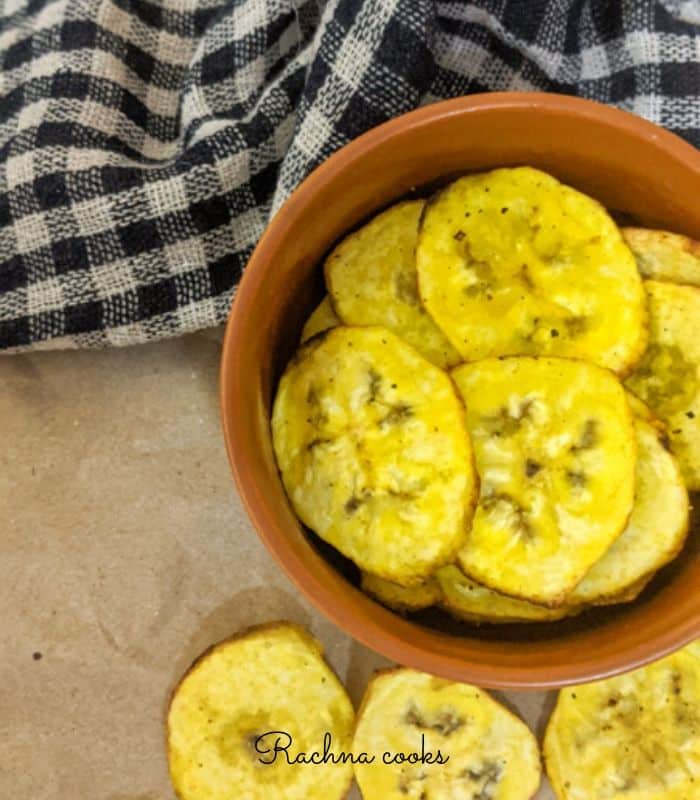 5. Chips: You can make crispy chips out of just about any veggies you like. I made the bitter gourd ones with a light batter of chickpea flour and spices and a light brushing of oil. They came out crispy and tasty. A nice munchie. Get creative and try other veggies too.
Almost there: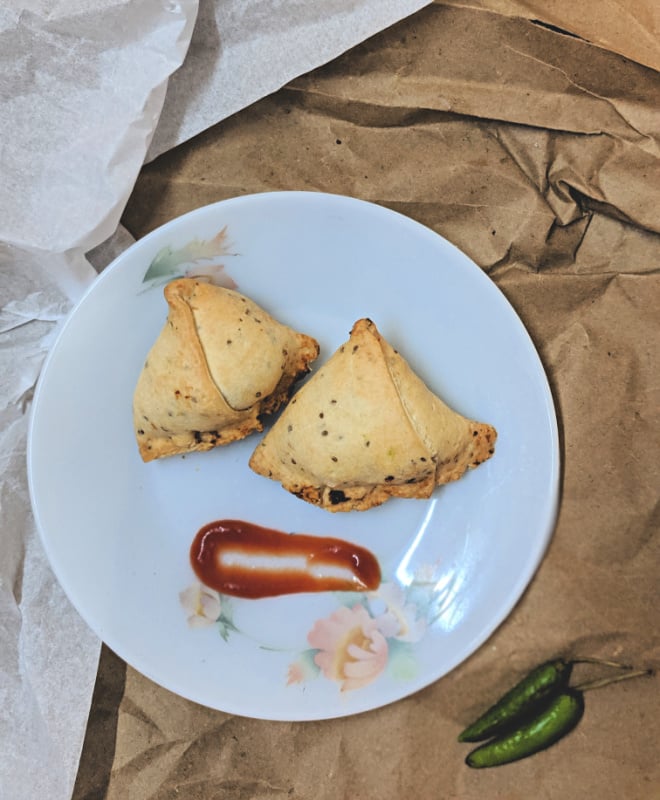 Samosa: This was a real challenge. You can't make good samosas without deep frying them to death. In the shops they deep fry them twice and of course there is loads of dalda to make the pastry flaky. At 500 Calories+ for each samosa and artery-clogging saturated fats, I give this delicacy a miss most often. But the samosa version made in the airfryer was a decent replacement. Crunchier than the usual samosa, the taste was spot on. Of course, one can make the pastry flakier by adding more oil to the dough which I will be doing the next time around. But, it was a great experiment.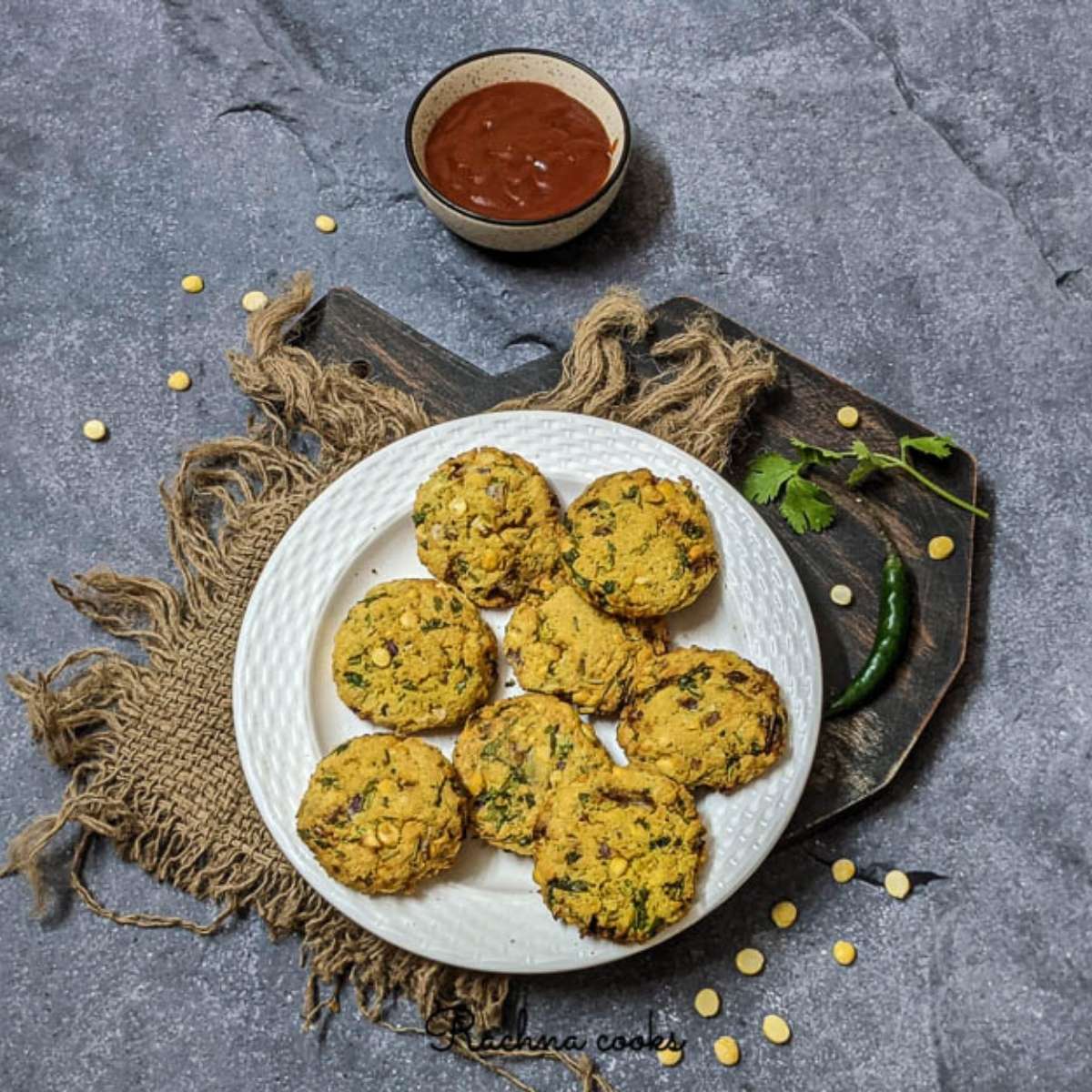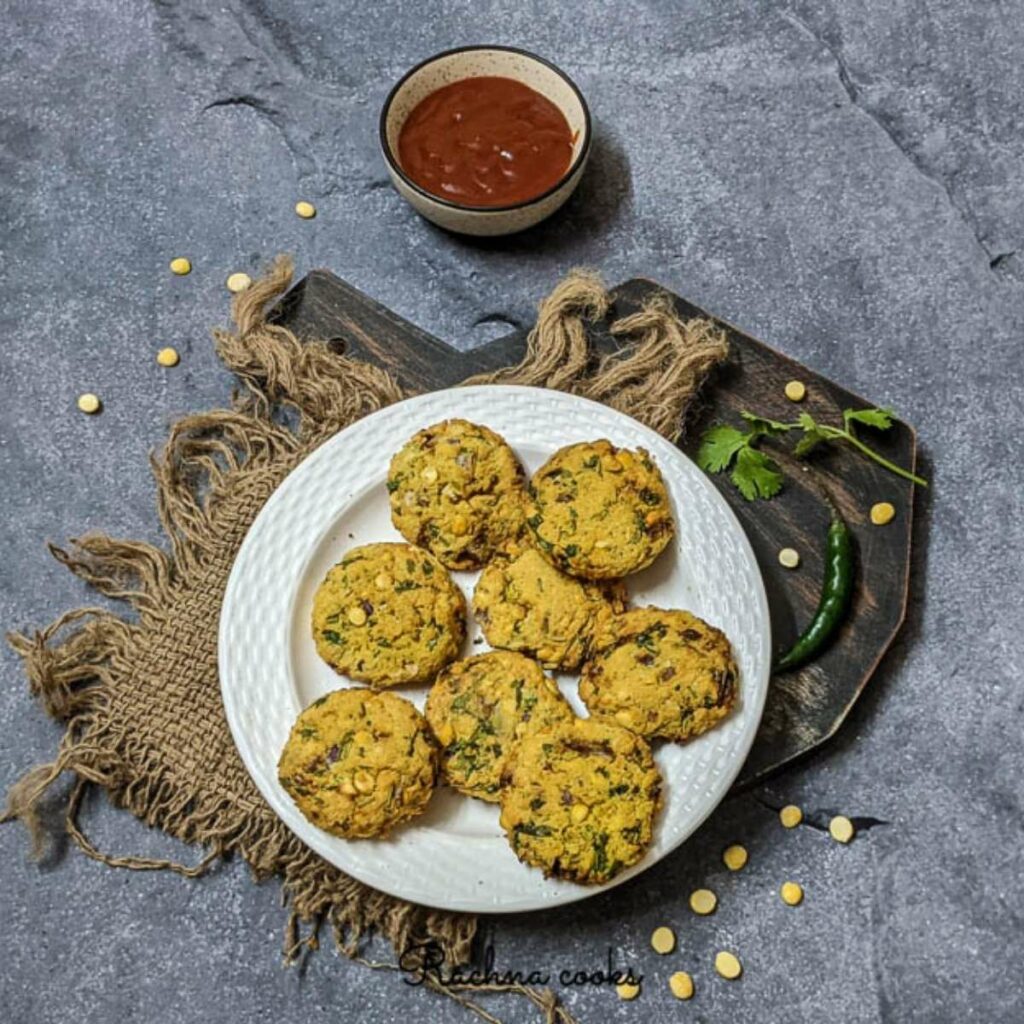 Vadas: I made the chana wadas which are a favorite in the family. Instead of deep frying, I airfired them. The crust was crunchy and the taste was 80% of the deep fried stuff but inside, it was missing the moistness of the deep-fried wada. Not completely there but a good alternative I guess.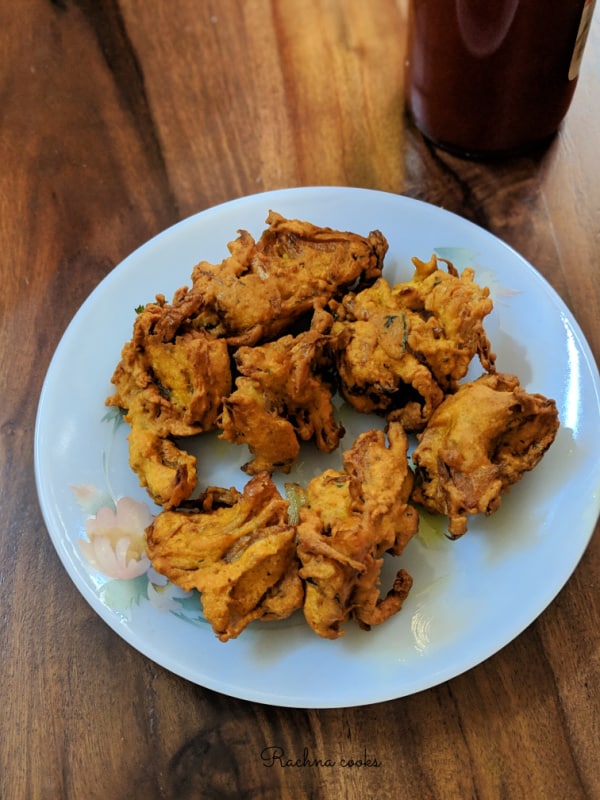 Pakodas (fritters): Every Indian household loves its pakodas. These deep fried wonders can set any monsoon evening on fire. My first experiment with the pakodas did not go too well. The batter though cooked does not taste anything like the original stuff. But subsequently I was able to achieve good results. Also, you cannot make any pakodas with drippy batter in the airfryer. Hence only the thick batters work. I will be trying the onion rings too.
I have many more recipes to try, and I will keep updating the post here when I do. But, overall I am really very pleased with this gadget. It does make deep fried food easier to duplicate, healthier and guilt free.
Pros of the device

:
Time: Your airfrying is at least 50% faster than a conventional oven. This feature makes it really perfect while making snacks both for hungry kids or for parties.
Ease: Compared to deep frying, there is no mess of oil, constant monitoring and danger of getting burnt with splashing or hot oil. You set the time and the gadget just turns itself off. So, you don't have to stick around monitoring the proceedings. As a person who loves cooking but hates slogging on the stove, this feature is just so wonderful. Even your teen can operate it with a little caution to handle the hot parts carefully.
Less use of oil: There are two issues with deep frying. One is that of high Calories and the other is of the leftover oil. Oils deteriorate at high temperatures hence they are not fit for reuse after one deep-frying episode. But throwing so much oil away feels terrible. An airfryer needs you to use barely a tsp. to a tbsp. of oil for brushing. No issue of excess oil that is wasted. And, of course, airfrying does give you the same taste at reduced calories. It almost feels untrue. But, I have tried it and know it to be true.
Easy to clean: Both the frying basket and the bottom chamber are easy to wash with soap and water. They are detachable and can be washed in the dishwasher too. Use a wire brush to clean the foodstuff caught in the mesh of the basket.
Spacious: It is spacious and can cook for a family of four. Sometimes I do need to do two batches though.
Cons of the device

:
Heavy: It is very heavy and the cord is quite small. Hence it occupies prime space on the bench. It cannot be moved around much. You cannot keep it inside your cabinet and bring it out when needed.
Attachments: I have seen that its European counterparts come with a separator and a small pan for baking cakes. But in India, they don't offer those. I especially would have liked a separator because that can enable a single person to cook an entire meal together instead of wasting space and doing it in two gos. I feel baking will be a challenge because you can bake really small cakes in this one, and you will have to put in your own tin. I would rather use my OTG for that.
Overall, an excellent gadget to have if you want faster and healthier cooking. The kids love it especially as they get to eat 'fried' goodies so often.
You can buy Philips Airfryer on Amazon by clicking here.

Disclosure: I have bought the Airfryer myself. This is NOT a paid review. All the opinions are honest.