This chana dal vada or masala vada is a very popular snack in South India. It is also known as ambode in Karnataka or paruppu vadai. This recipe belongs to my mother-in-law's younger sister who is considered the chef in the family. Traditionally these vadas are deep-fried but I make chana dal vadas in Air fryer with very little oil. You can also make them in appe or paniyaram pan or microwave as well.
This masala vada is made on festivals and special occasions or when relatives or friends visit. It is a favourite of all of us in the family so it was imperative that I learned the recipe and cooked it at home.
How to Make Masala Vada
You need soaked chana dal, spices and herbs. It is a pretty simple recipe and you can substitute herbs depending upon what is available. Dill really does add a lot of flavour to the vadas, but I have managed without it when it's not available.
You can use the same recipe with other dals like moong dal (small yellow lentils), orange or red lentils (masoor dal) etc. but the traditional recipe calls for chana dal (or split gram or chickpeas)
So here is the recipe of chana dal vadas South Indian style: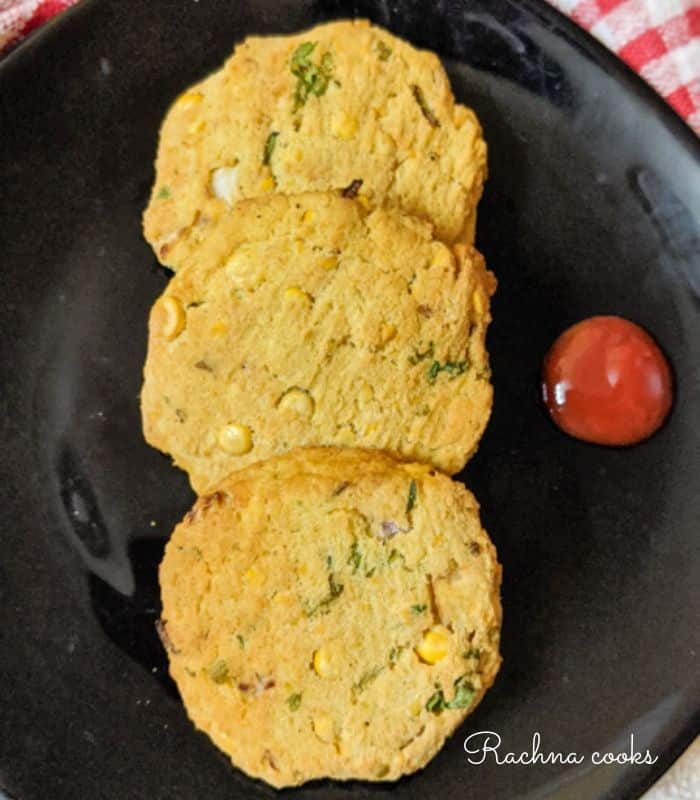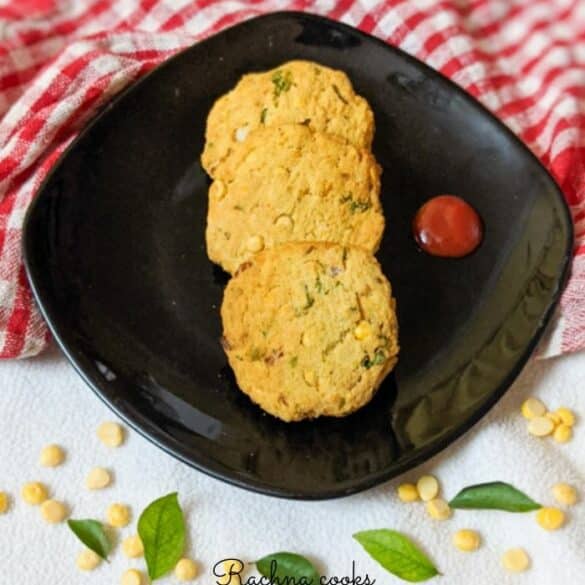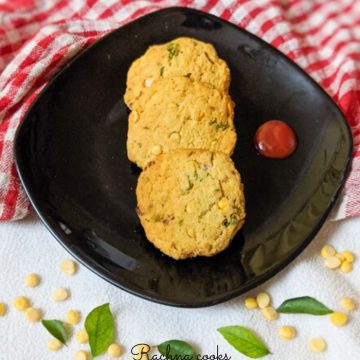 Chana dal vada | Masala vada South Indian style
This tasty chana dal vada or masala vada made South Indian style is a popular Indian snack. It is very healthy vegan recipe, that you can make deep fried, in Air fryer or in appe pan.
Ingredients
1

cup

chana dal

Split Bengal gram or chickpeas or 250 gm.

1

onion finely chopped

2-3

green chillies

optional

2

tbsp.

dill leaves finely chopped

1

tbsp.

cilantro

optional finely chopped

a sprig of curry leaves finely chopped

1

tbsp.

ginger

3-4

cloves

optional

1

inch

stick cinnmon

optional

salt to taste

2

tsp.

oil for Air frying or in appe pan
Instructions
Soak chana dal for about 2-4 hours. Drain water from soaked dal and make sure it is dry.

Then blend the dal in the blender along with ginger and green chillies (if using) without using water. Leave it slightly coarse. You definitely do not want a paste. So just give a couple of quick blending motions. If some of the lentils remain whole, don't fret. As a matter of fact that is desirable.

Now take out this coarse semi-paste in a container. Add finely chopped onion, cilantro, dill and curry leaves with salt to lentil batter. Do coarsely pound the cloves and cinnamon (if using) before adding. Add everything together and mix with your hand so that it is uniformly distributed. Now make small flat balls using your hands.

Use a little oil or water on your palms if the mix sticks though it generally doesn't.
For Air frying
Preheat Air fryer to 180 C or 360 F for 6 minutes. Brush Air fryer basket with oil and line the vadas on it. Brush with oil and cook for about 10 minutes.

Turn the vadas in the middle and brush again with oil. Now crank up the temperature to 200 C or 390 F and cook for 4-5 minutes more till the vadas are golden brown. Take them out and serve hot.
For Deep frying or cooking in Appe pan
To deep fry heat the oil to high heat. I use mustard oil because I love its taste but you can use any vegetable oil you like. Deep fry till golden brown ensuring that you reduce the heat to medium high else the outside will be brown too soon while the inside stays uncooked.

Now drain them out and serve hot with any chutney or ketchup. This is very filling and incredibly delicious. Enjoy.

For appe pan, heat it after brushing the holes with oil. Use a spoon to spoon in vada portions. Lightly brush with oil. Cover and cook on low to medium heat till one side is browned. Flip and apply some more oil and cover and cook. Your golden vadas are ready to serve.
Notes
Make sure that your lentil mash is very dry. Do not use any water when blending the lentils. A slightly coarse mash is fine.
Always add onion and salt only before you are planning to cook else your vada batter will get soggy.
You can make the lentil mash and store in the fridge for a couple of days. Add onion and salt before frying.
Add green chillies as per taste and how much heat you like.
Adding cinnamon and cloves is optional. Finely pound them before adding in case you are using.
You can use other lentils like moong dal or orange lentils in the same recipe.
Nutrition
Nutrition Facts
Chana dal vada | Masala vada South Indian style
Amount Per Serving
Calories 196
Calories from Fat 36
% Daily Value*
Fat 4g6%
Sodium 83mg4%
Potassium 129mg4%
Carbohydrates 33g11%
Protein 8g16%
Vitamin A 820IU16%
Vitamin C 12mg15%
Calcium 102mg10%
Iron 2mg11%
* Percent Daily Values are based on a 2000 calorie diet.
Check out our Food videos
Subscribe to our Food channel for recipe videos
Disclaimer: This post may include affiliate links. In case you buy using those links I earn a little commission at no extra cost to you. I only recommend products that I use personally and like. Do read my disclosure policy for complete information.
How to Make masala vada Pictures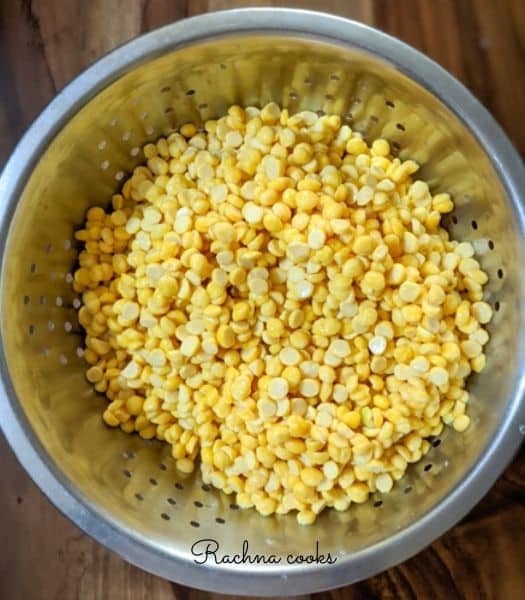 Soak chana dal for 2-4 hours in water. Drain well and keep aside.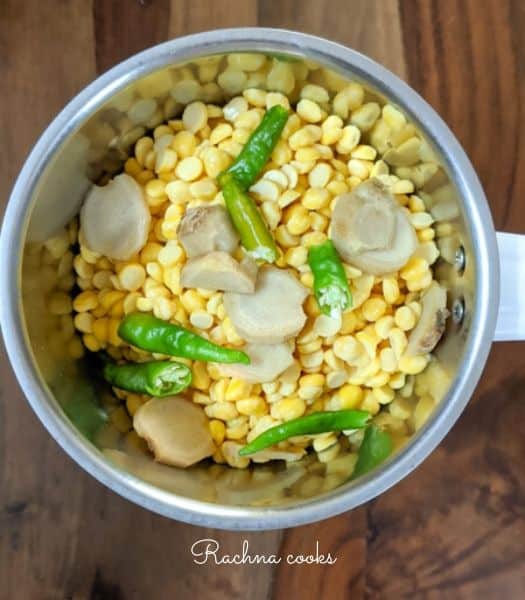 Add chopped chillies and ginger and blend well. Don't add water.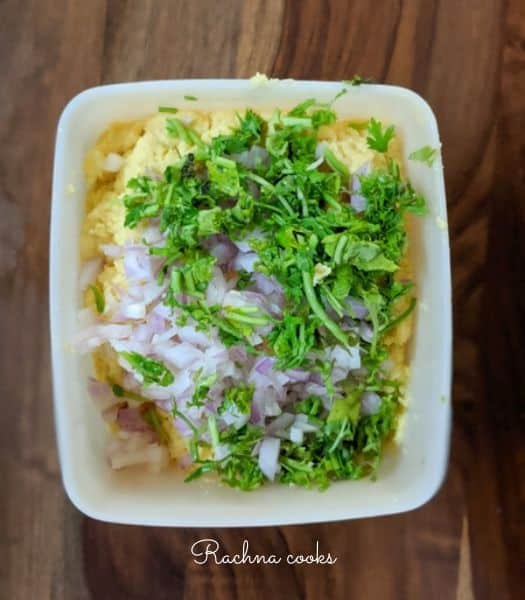 To the thick dal-spice paste add finely chopped onion, cilantro, curry leaves and dill leaves. I had run out of dill leaves on this day and hence left them out.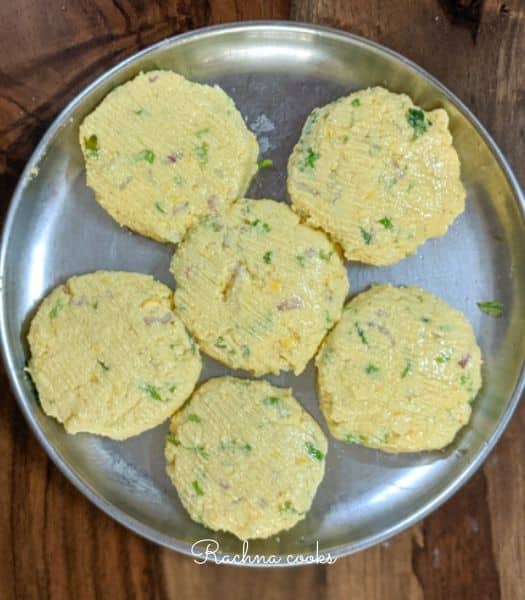 Add salt and form thin round patties or vadas with your hands.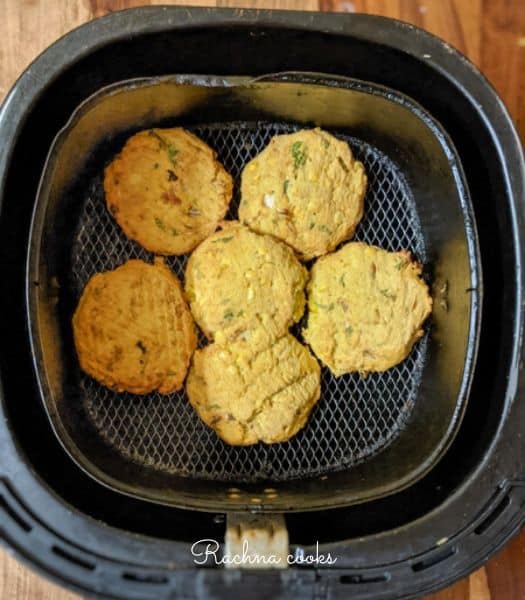 Preheat Air fryer to 180 C or 360 F for 6 minutes. Brush the basket with oil. Line the vadas on it and brush once with oil. Cook for about 10 minutes. Flip vadas. Brush again with oil if needed. Increase the temp to 200 C or 390 F and cook for 5 minutes more till they are golden brown and cooked.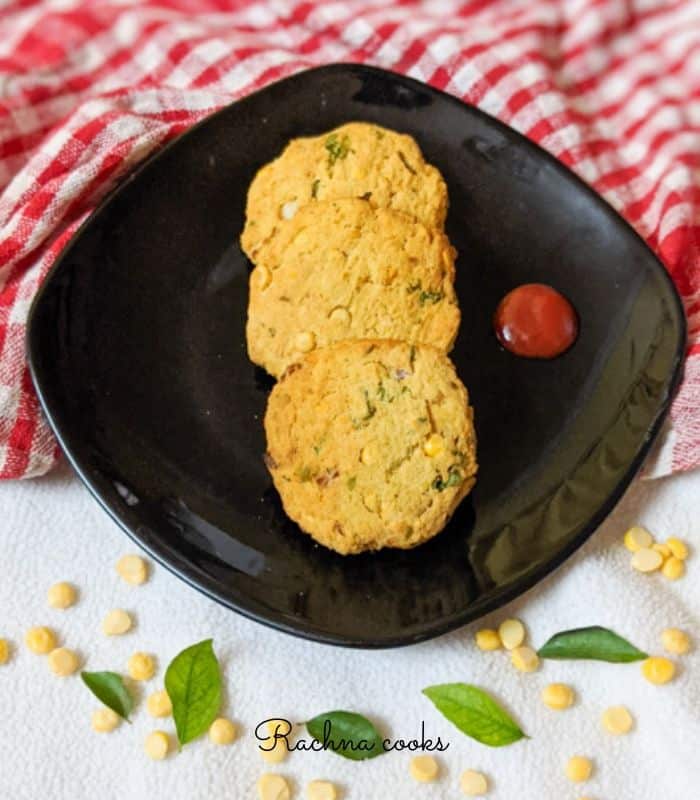 Your crunchy masala vadas in Air fryer are ready. Serve hot with ketchup or chutney as a healthy snack.
This is a vegan healthy snack recipe. If you liked this recipe, I request you to leave a star * rating either on the recipe card or in the comments.
You May Also Like
Like my recipes. Follow on Instagram, Facebook and Twitter.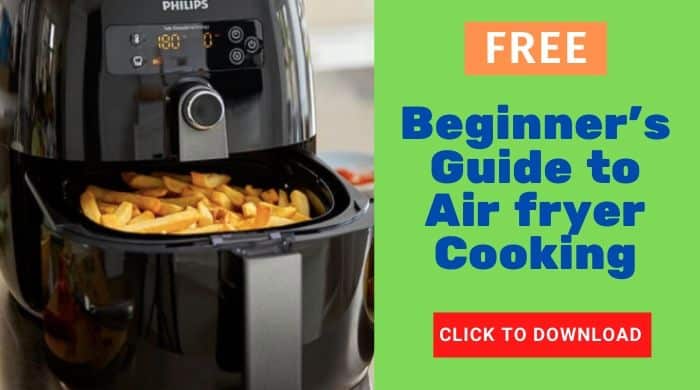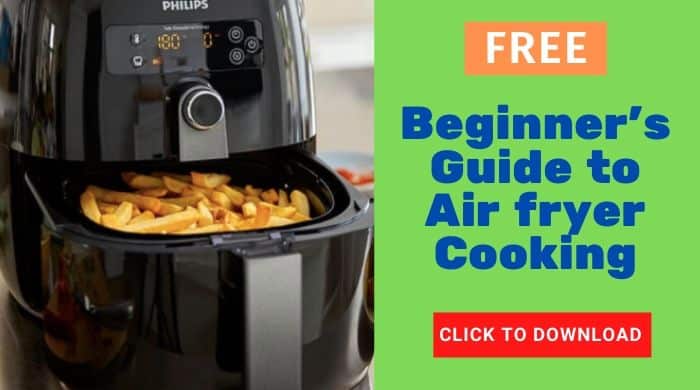 Pin This