This is a curated list of easy and healthy breakfast recipes in air fryer. These delicious and quick recipes are perfect for daily breakfast. You can even make a meal with them.
You will not believe how easy it is to whip up breakfast in your air fryer.
Whether you are a beginner or a seasoned cook, these recipes will hit the right spot for you.
Do try them.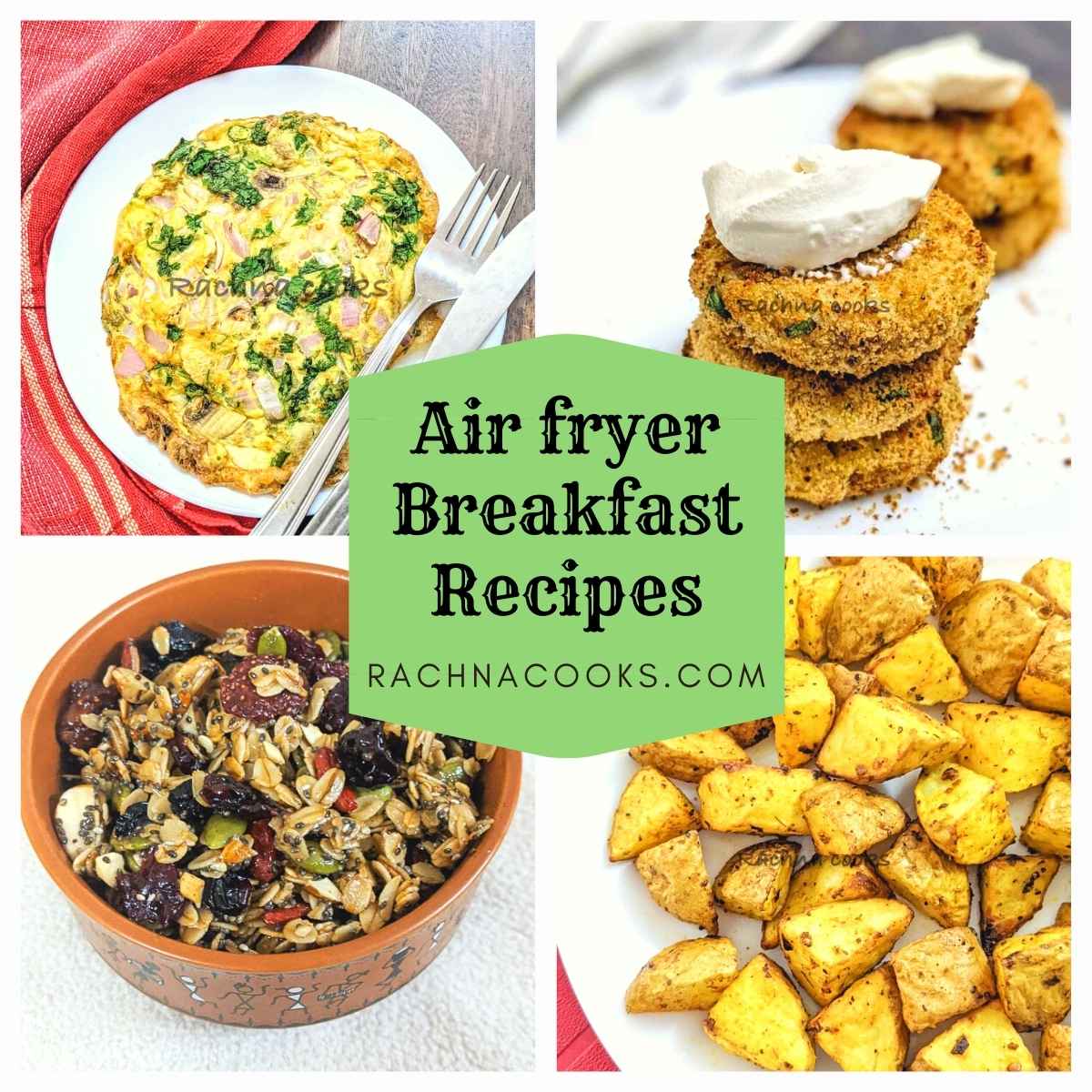 I have an Air fryer group on Facebook where we share recipes, tips and questions on air fryer cooking.
Let's connect here Healthy Air fryer Recipes my FB air fryer specific group here and on my Instagram profile.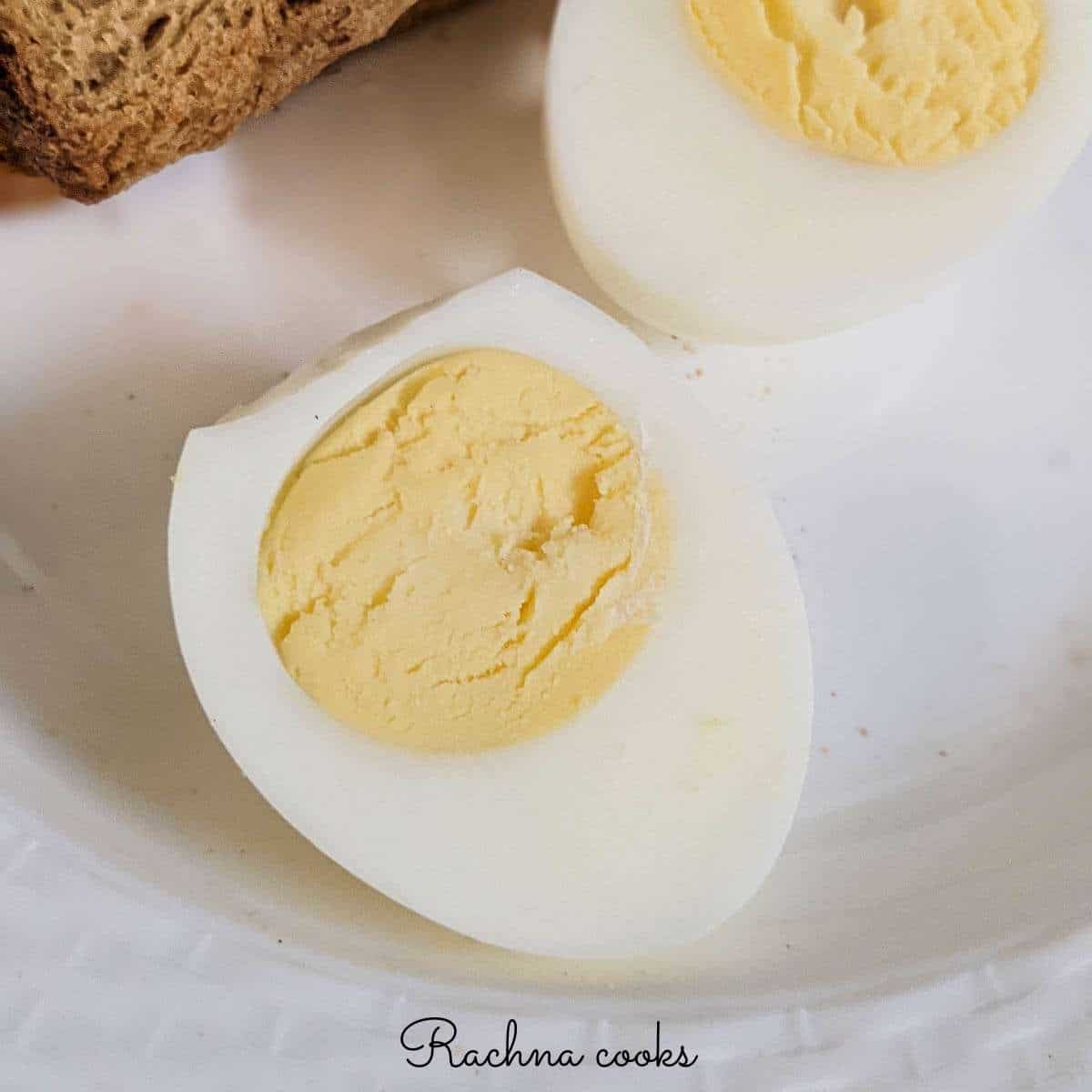 Air fryer soft boiled, hard boiled or jammy eggs are a perfect way to cook eggs without water or supervision.
Perfect every time and super easy to peel.
You need only eggs for this recipe.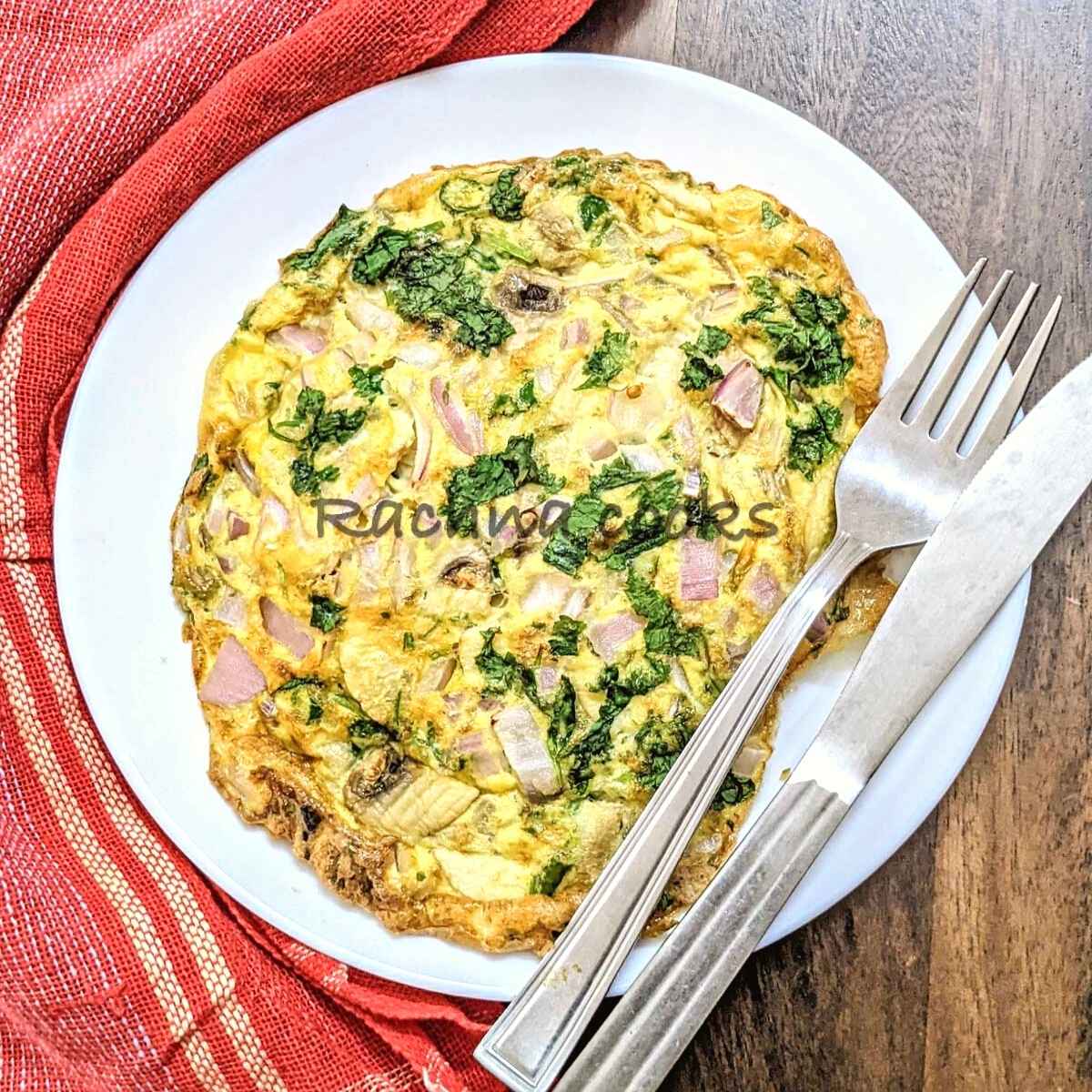 You can try this zero oil omelette that can be done to your taste. Add fillings of choice and air fry.
Comes out perfect.
Add butter or cheese for extra flavour.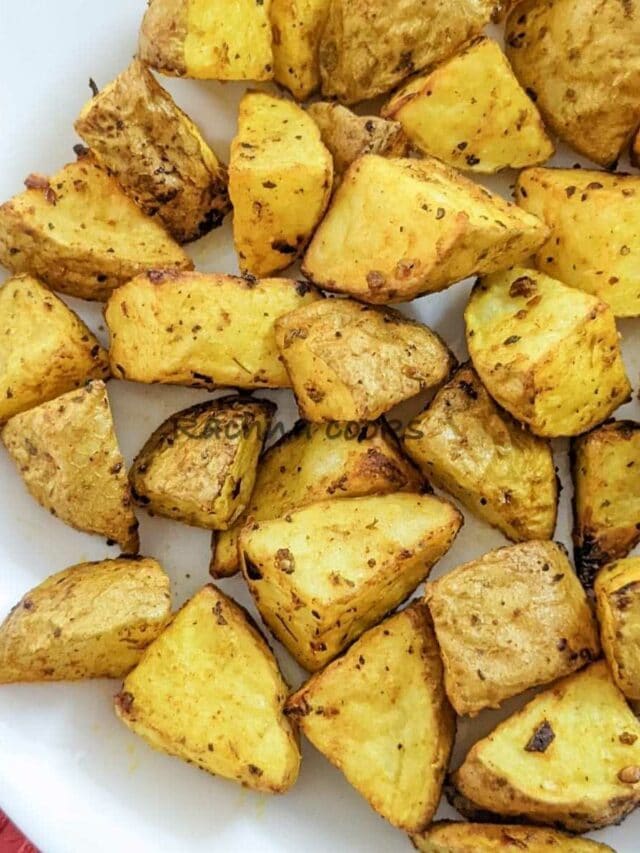 I love these cubes breakfast potatoes for how simple this recipe is.
Air fries quickly while you make toast, eggs or other sides to it.
Very easy recipe.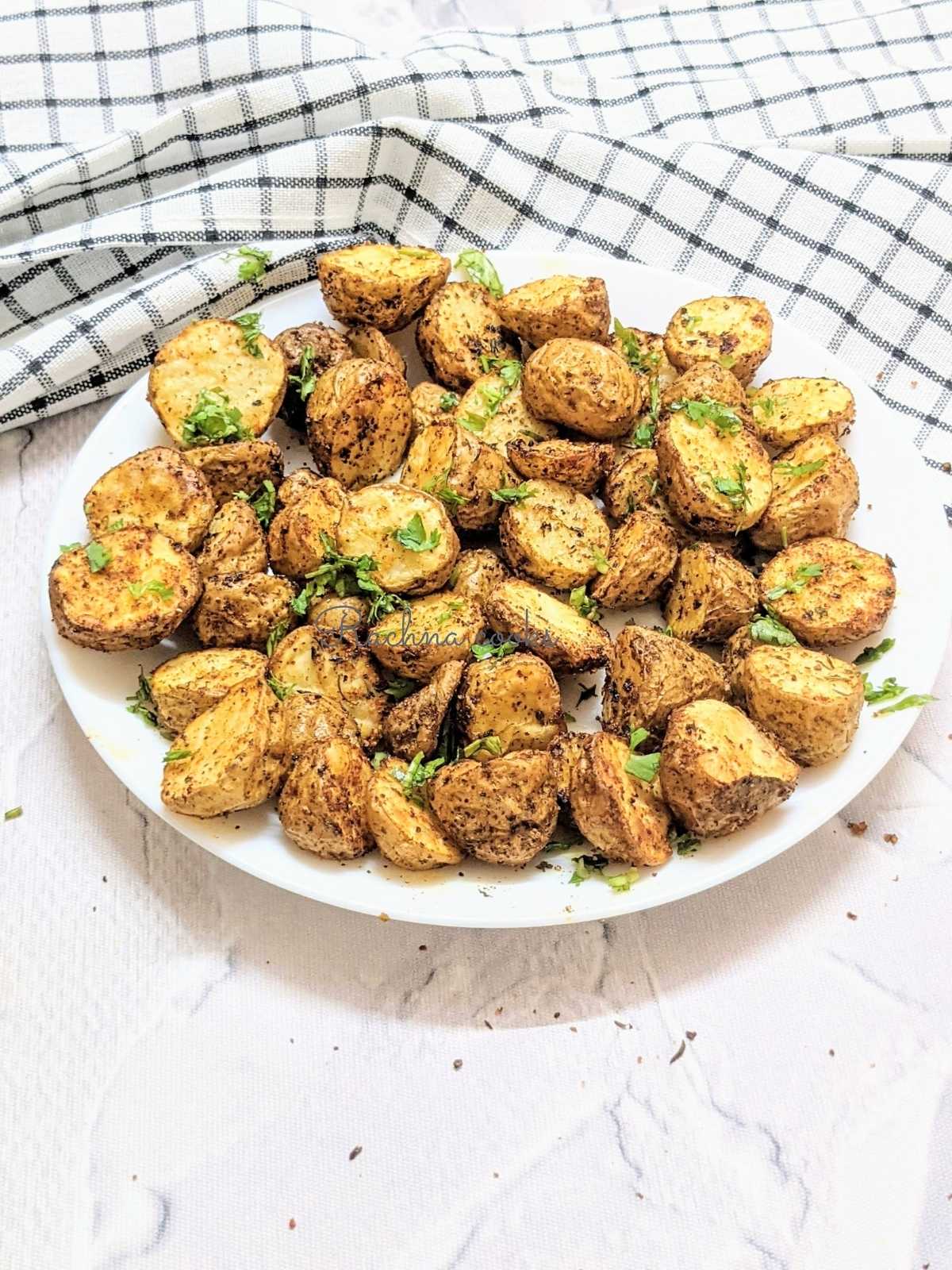 Roasted potato are a favorite side with eggs, sausages and roasted tomatoes.
Perfectly turn with crispy skin.
Much better than sautéed.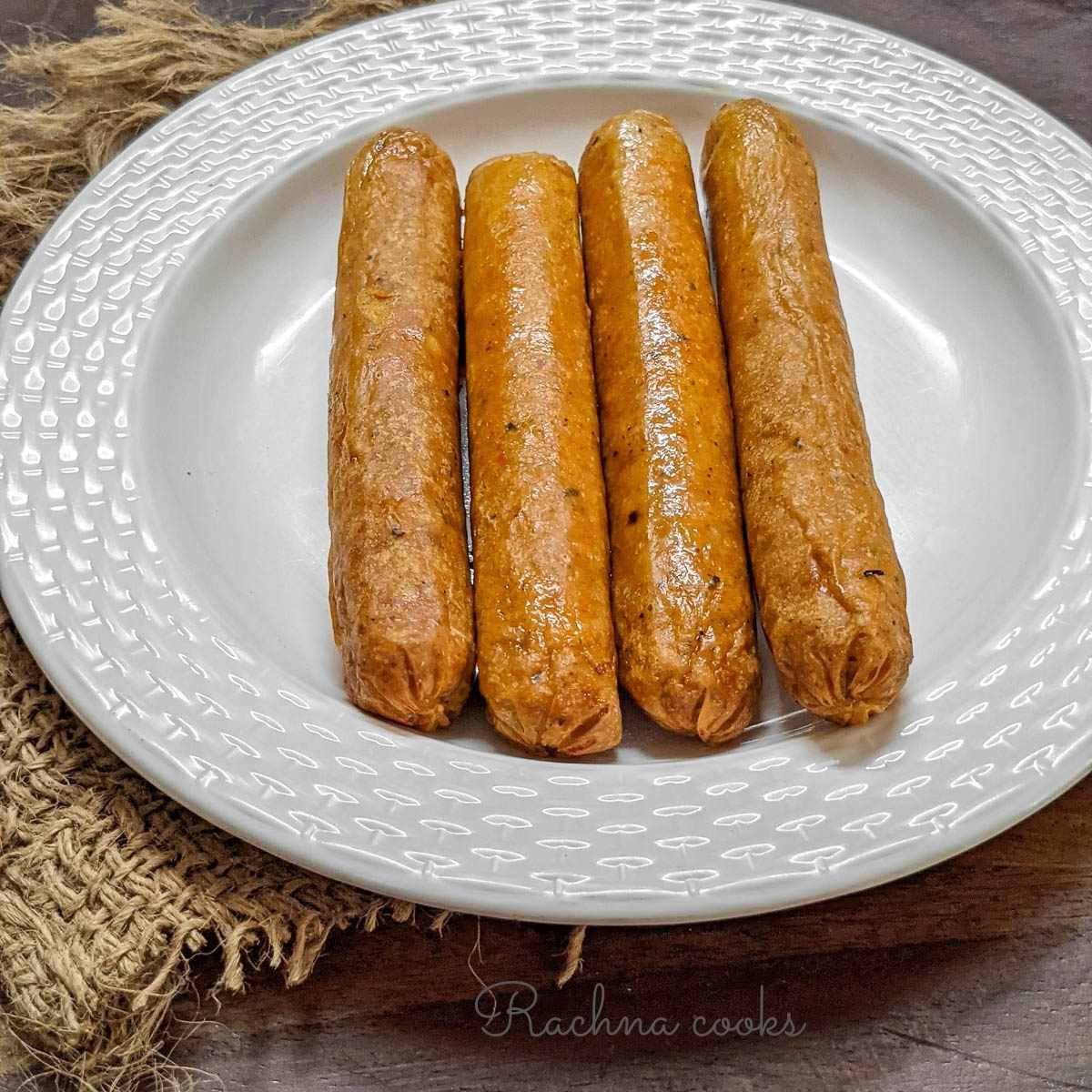 Cook your sausages evenly every single time.
Supervision-free recipe.
Works with all kinds of sausages.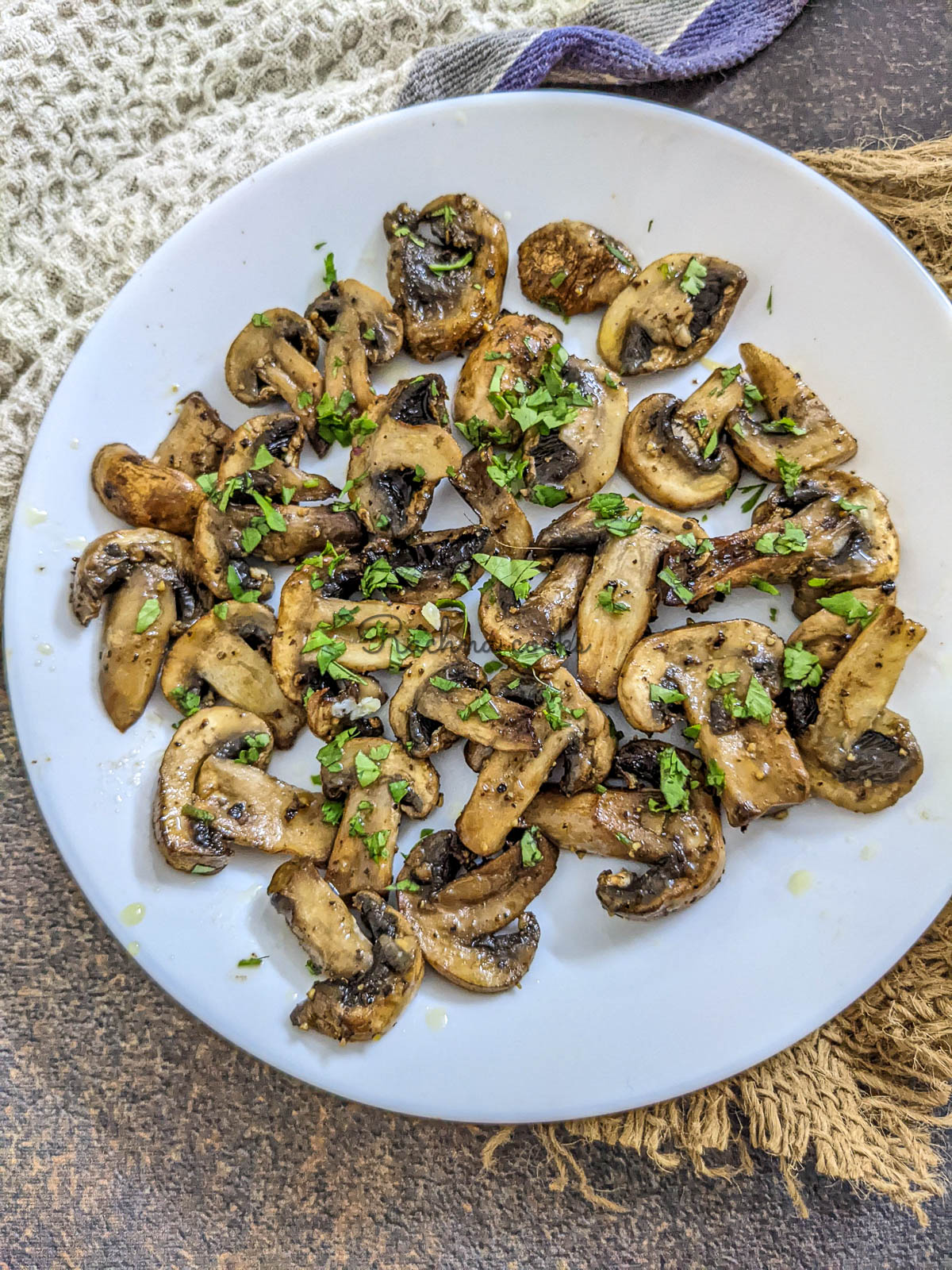 These pepper garlic mushrooms turn out perfect in air fryer.
They stay slightly crispy on the outside. So flavourful! Great side.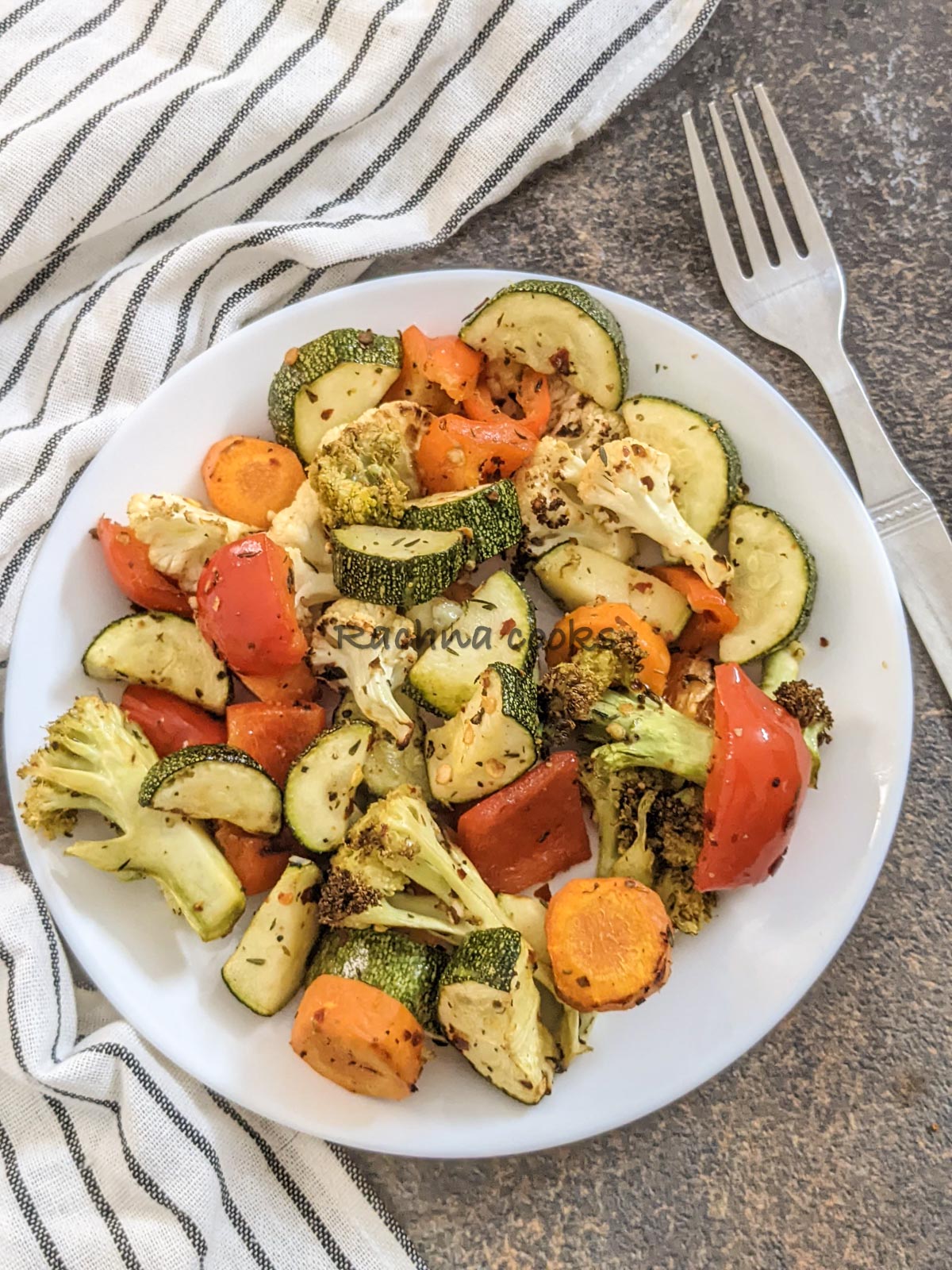 Makes for a fantastic vegetable side.
Use any vegetables of choice and roast them in air fryer.
Turns out really delicious.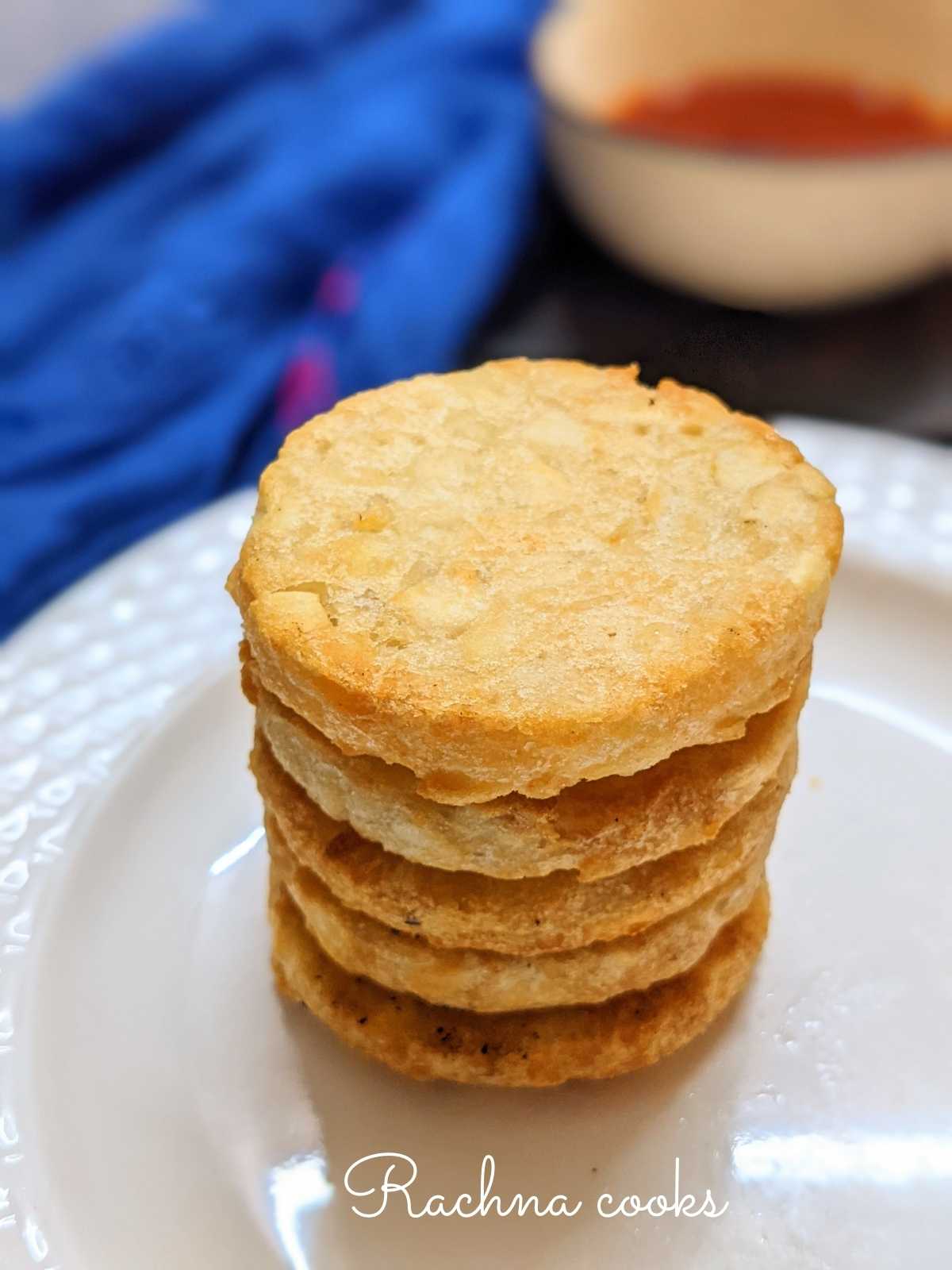 Frozen or made-from-scratch hash browns are so good for breakfast.
Frozen items turn out super crispy and tasty in air fryer. Great side.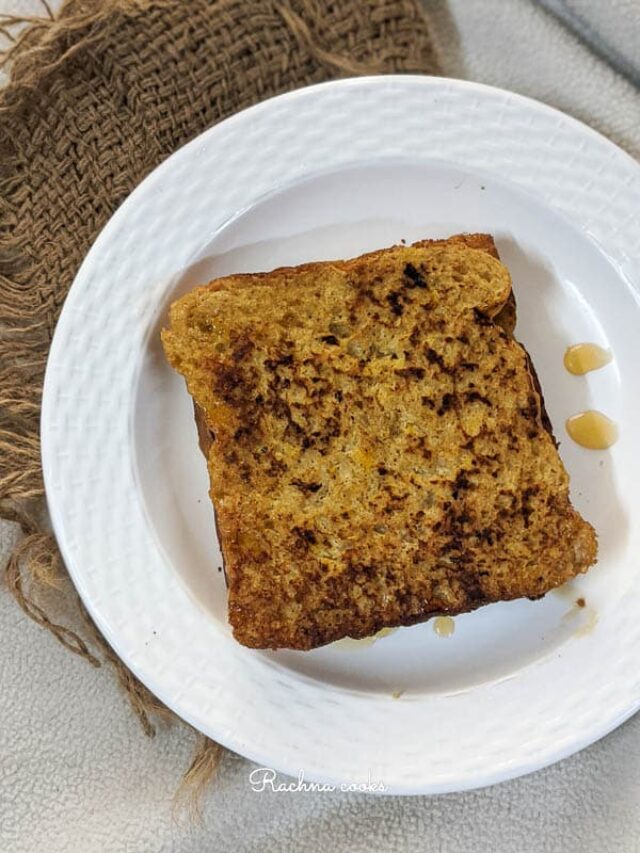 French toast is a delicious eggy breakfast that is the best of toast and eggs.
Comes out fluffy and tasty in air fryer.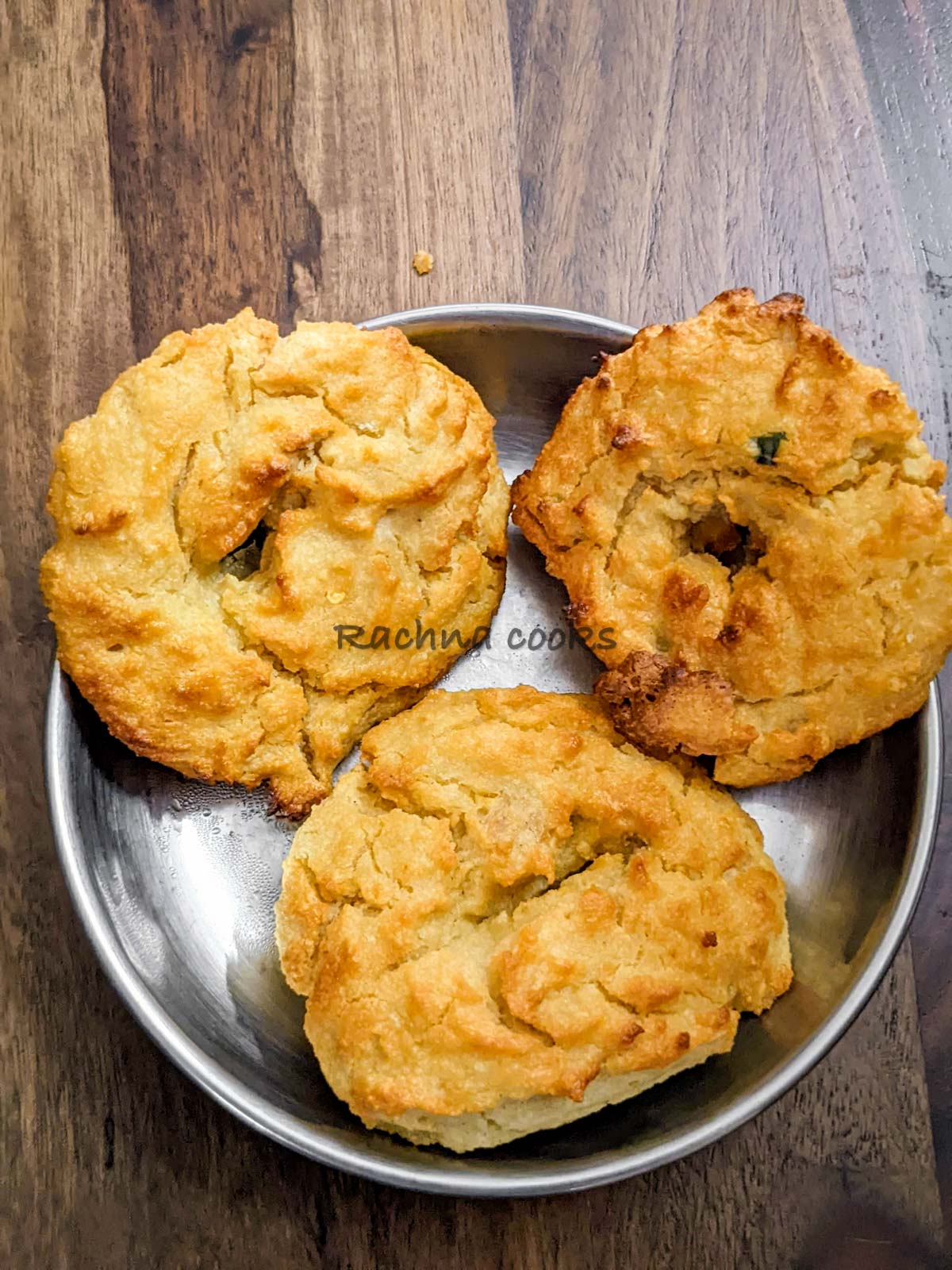 Medu vada is a popular deep fried lentil donut that is had for breakfast in India.
The air fryer version is so good while being virtually oil free. Do try. Serve hot with sambar and coconut chutney.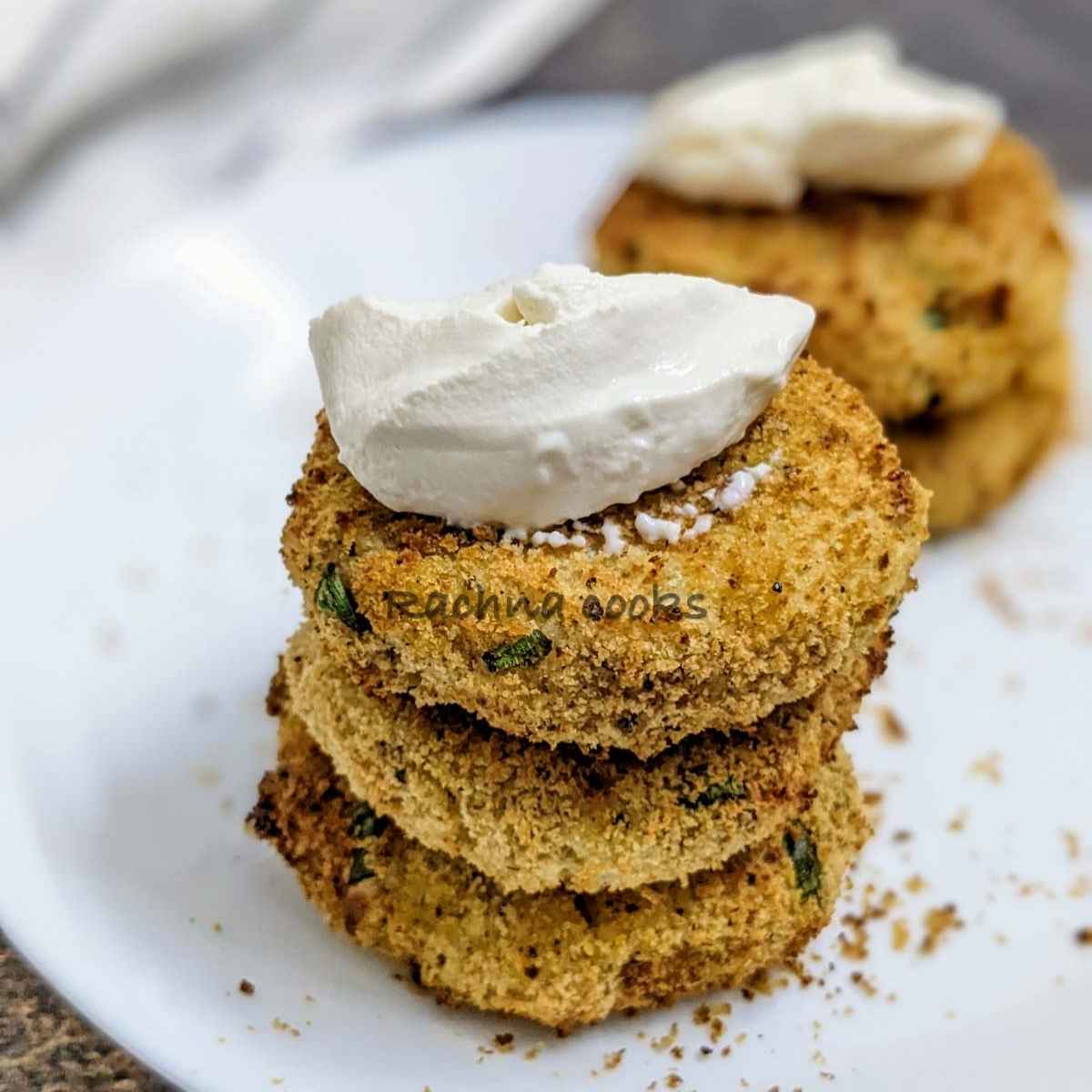 These potato cakes made from leftover or fresh mashed potatoes are a great side.
Cheesy and crispy, these make for a great snack or side too.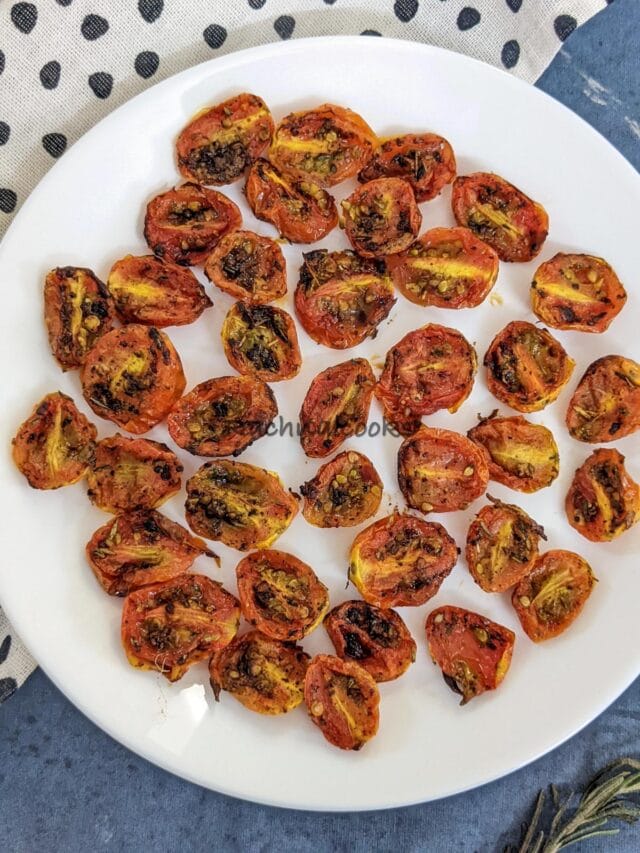 These roasted tomatoes taste delectable and is a perfect side for your breakfast.
Pair them with eggs, sausages and other sautéed vegetables.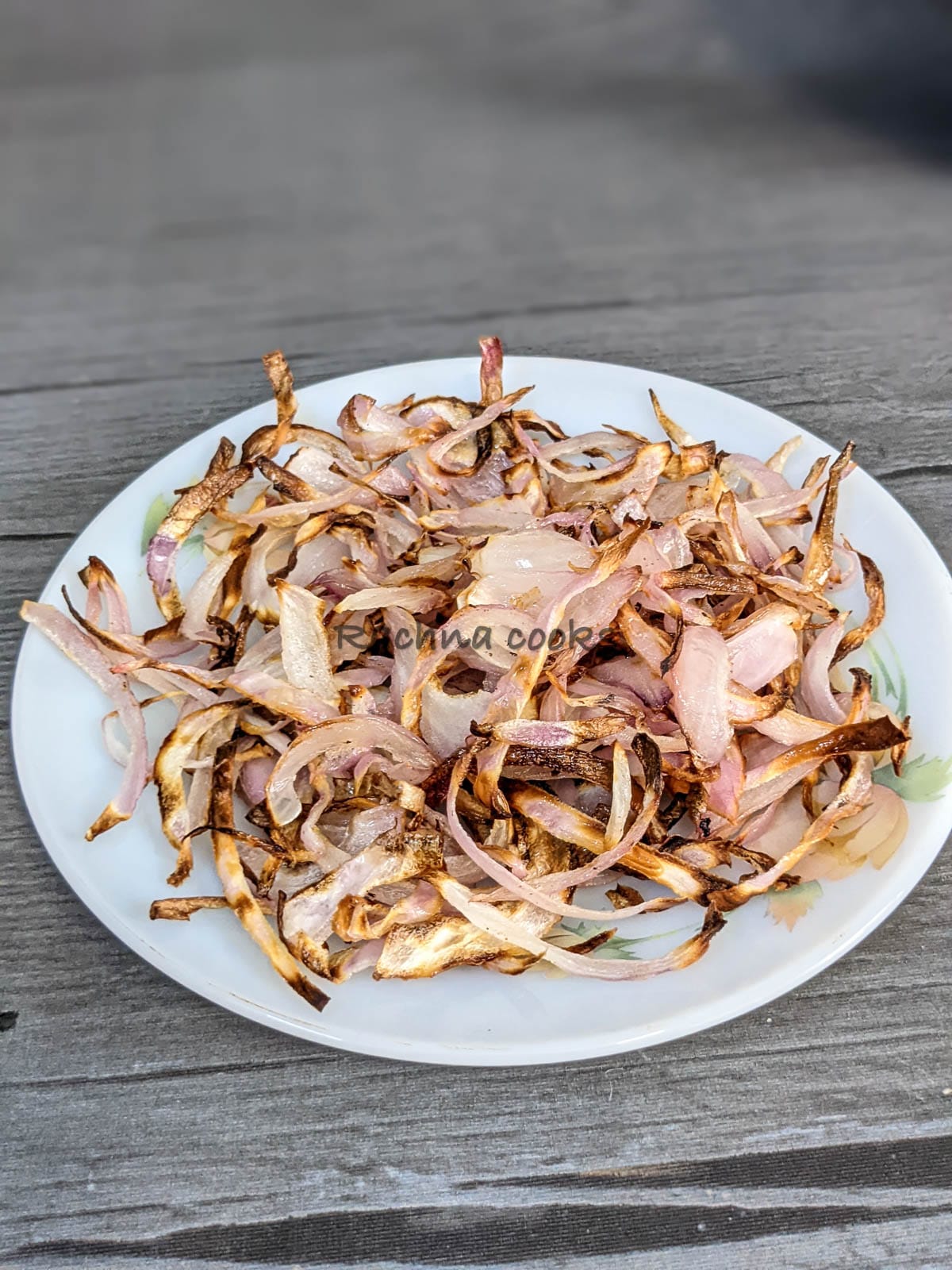 These sauteed onions are perfect with potatoes as a lovely side.
Pair them with eggs and sausages for a hearty breakfast.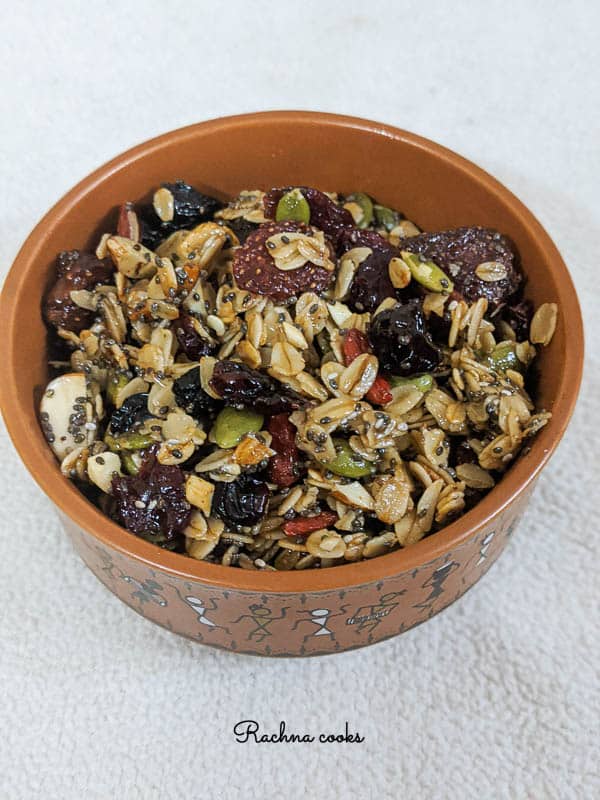 This healthy homemade granola is fully customizable.
Made with rolled oats, seeds, dried fruit, nuts and other healthy fillings, they make for a power packed breakfast.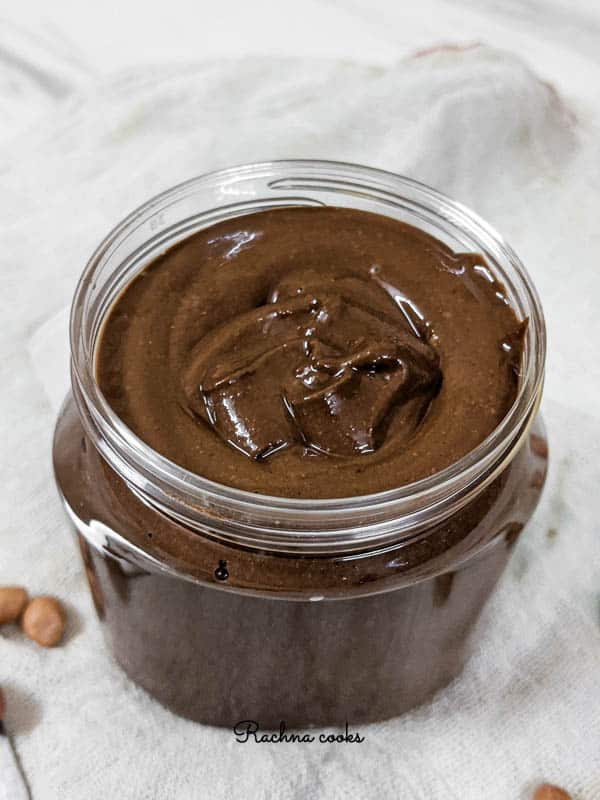 Make this smooth creamy peanut butter using peanuts that have been air fried to perfection.
Make a PBJ sandwich or just add it to your smoothie or granola for a wonderful morning breakfast.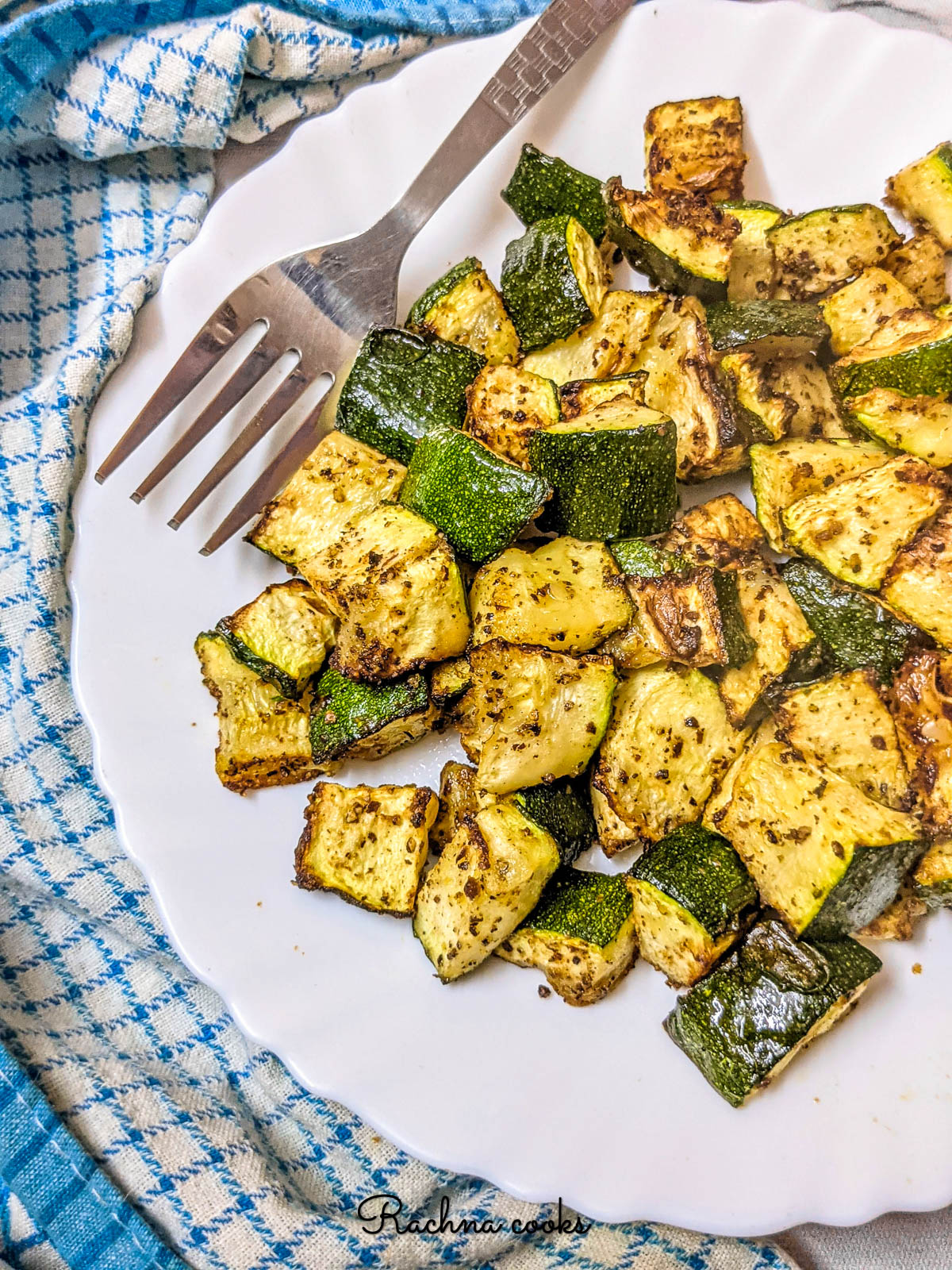 These roasted zucchini done in air fryer with minimal seasonings is a great way to incorporate a vegetable side in your breakfast.
Pair with potatoes and eggs for a wholesome breakfast.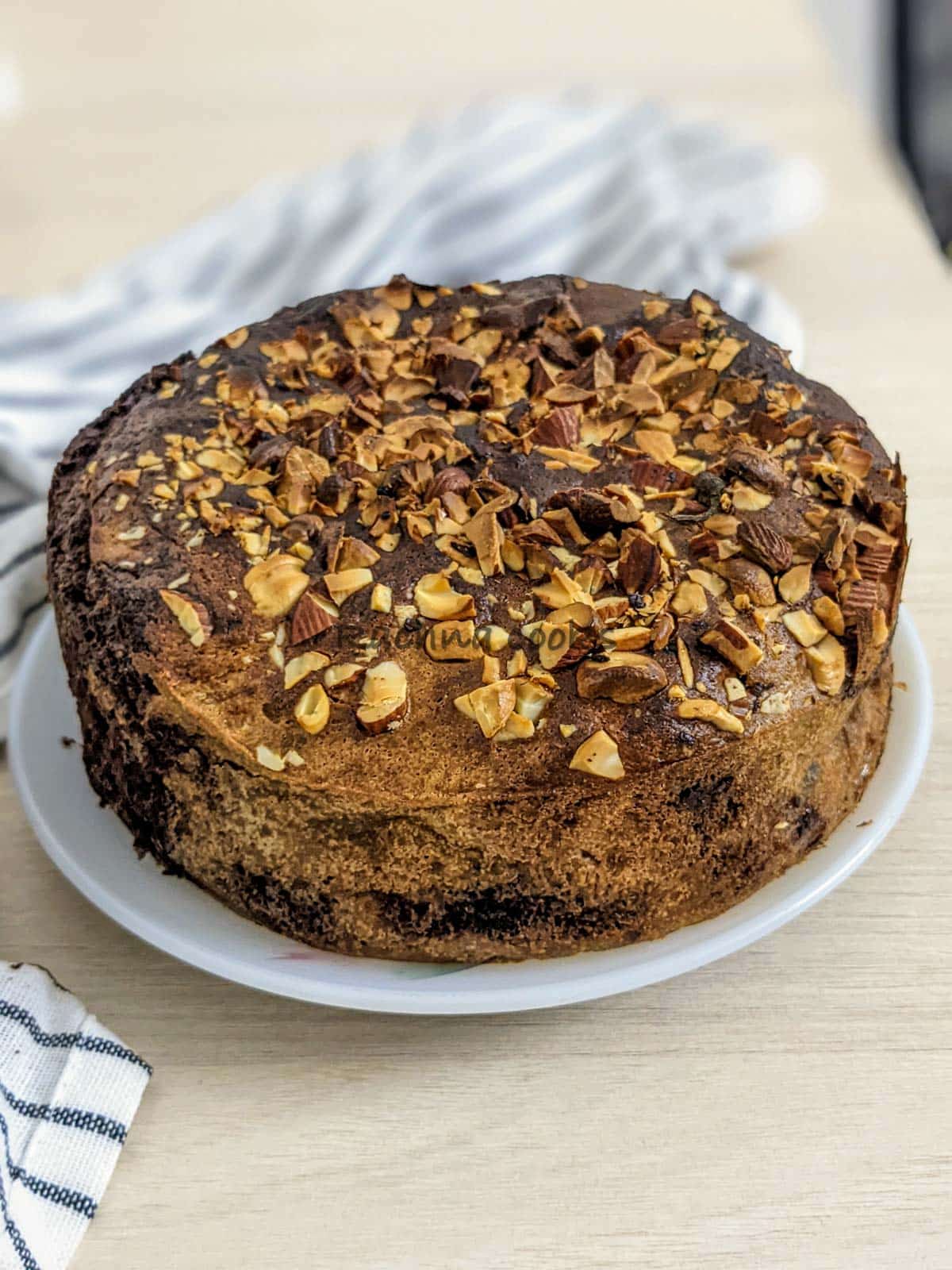 This banana bread is a great way to add a healthy and delicious sweet treat to your morning breakfast.
You can even make it ahead and just heat up and serve.
18. Air fryer Egg Bites
These delicious cheesy egg bites are a great breakfast choice. You can do them in advance and just heat in the morning.
Very easy recipe.
19. Air fryer Poached Eggs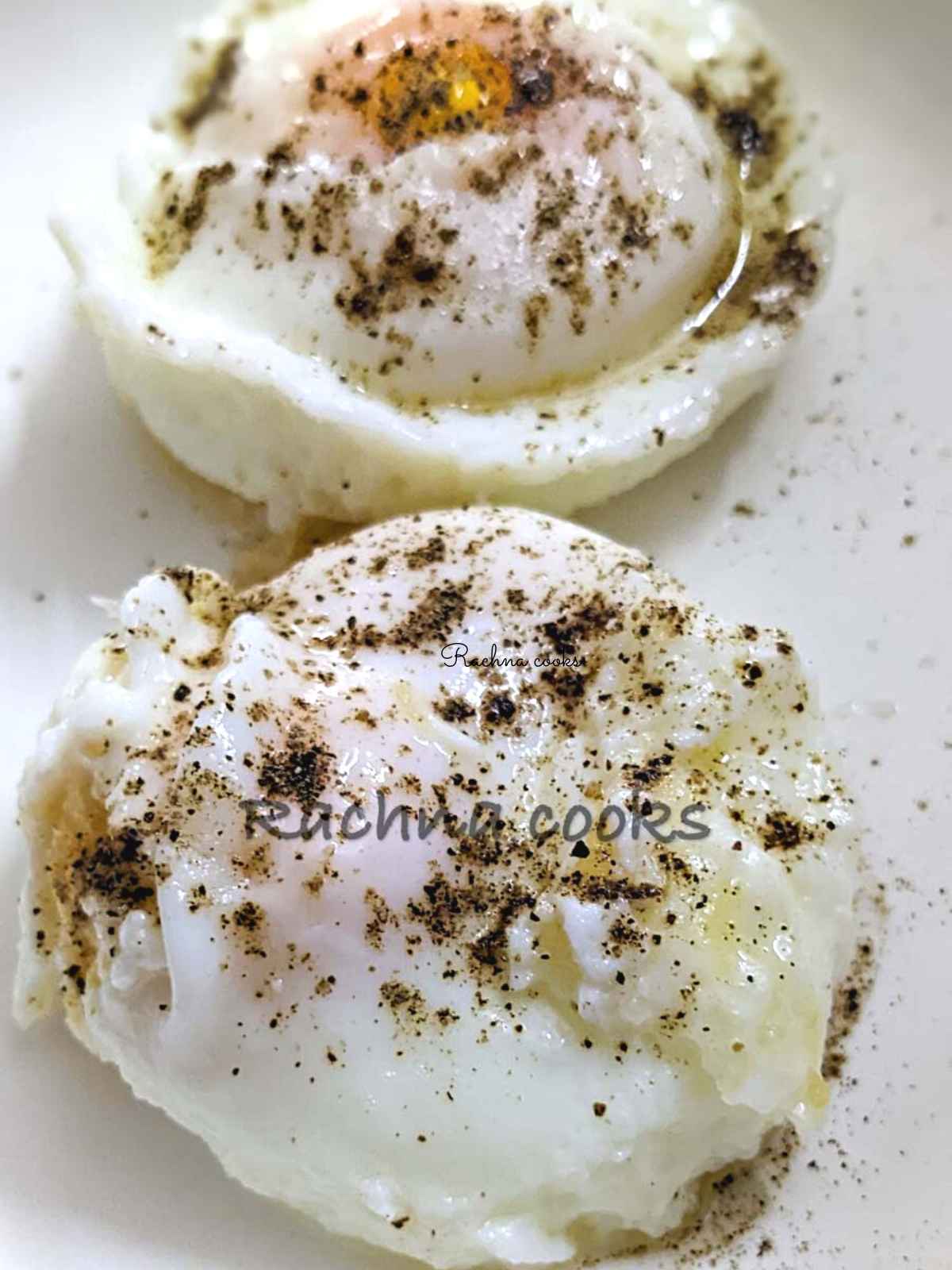 Delightful Poached Eggs can be done quickly and mess free in the air fryer. A great substitute for stove cooking.
20. Air fryer Orange Rolls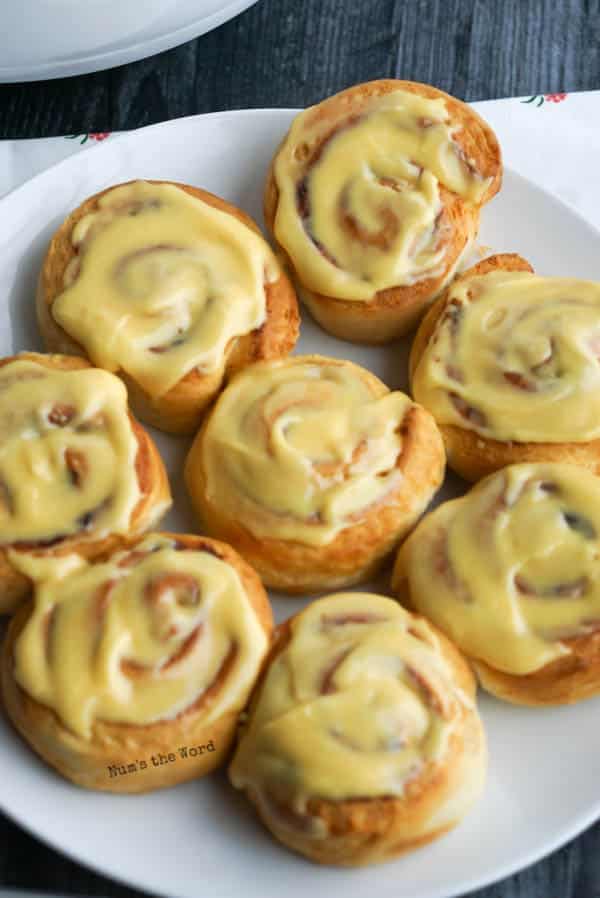 Air Fryer Orange Rolls are easy to make, taste delicious and cook in less time than your oven!
The perfect breakfast for busy school mornings or Saturday morning cartoons.
Save time and energy by making these Pillsbury Orange Rolls in your air fryer!
21. Potato Air fryer Tacos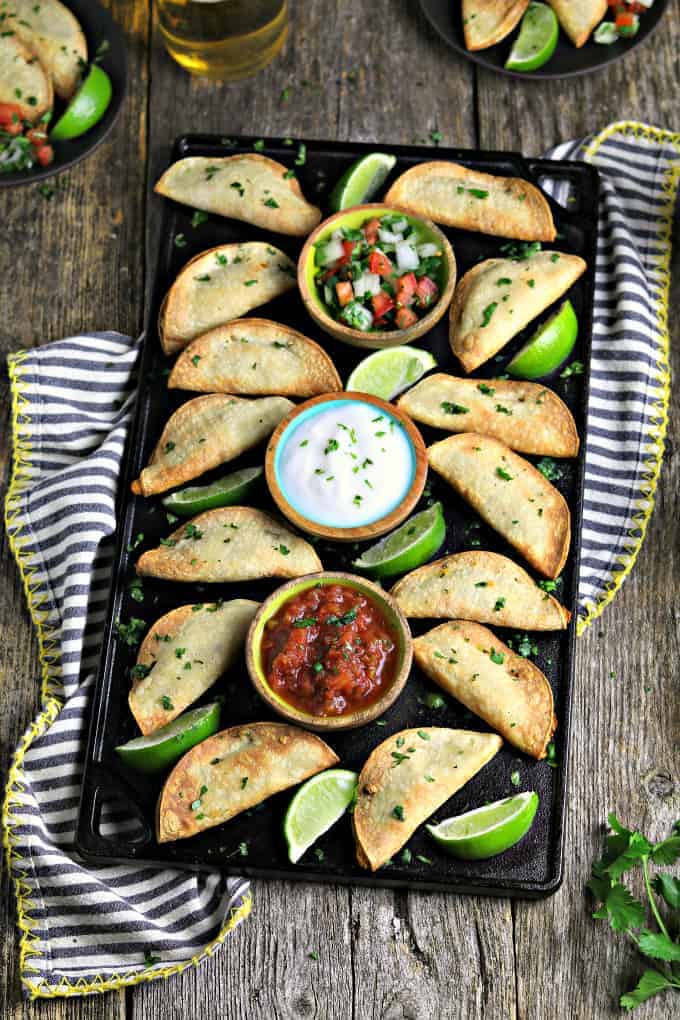 Score big on game day with these crispy Potato Air Fryer Tacos - they're bite-sized, perfect for dipping, and totally crowd-pleasing!
22. Vegan Air fryer Donut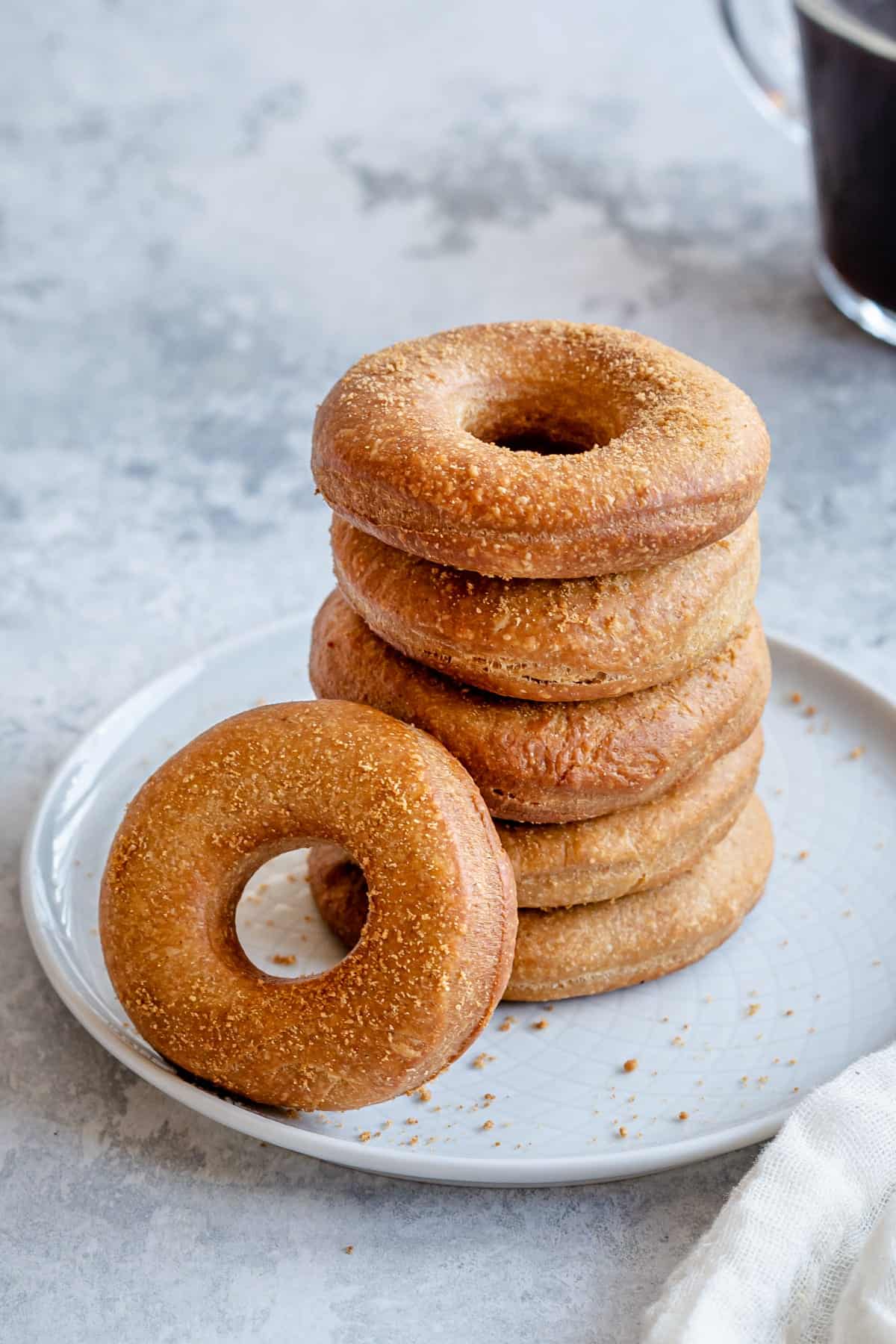 It is easy to make air fryer donuts: they are vegan, healthy and so delicious.
23. Air fryer Frozen Waffles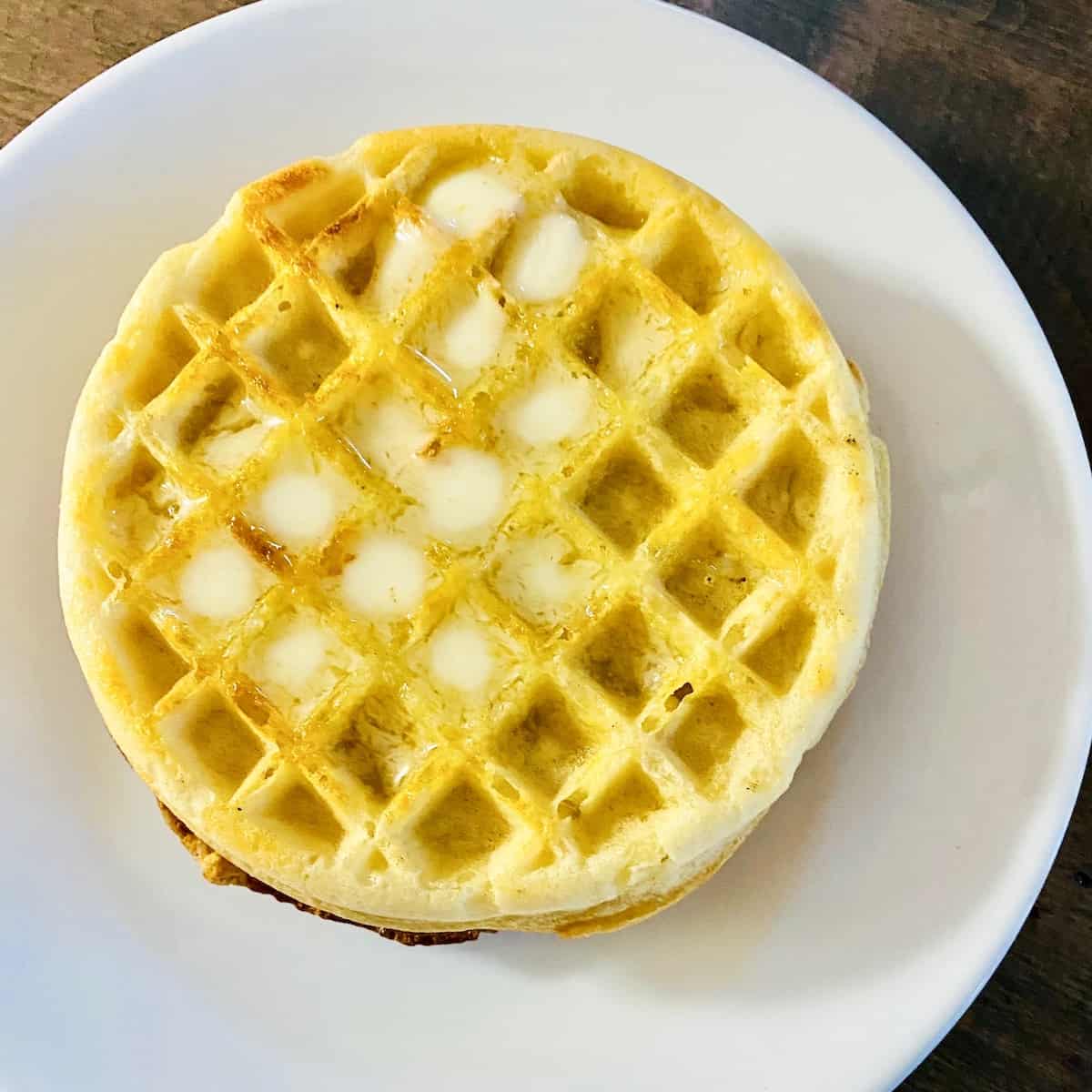 Yes, frozen waffles can be made in the air fryer & they come out fantastic.
If you love crispy waffles, this will be your new way to start the day.
24. Air fryer Toaster Strudel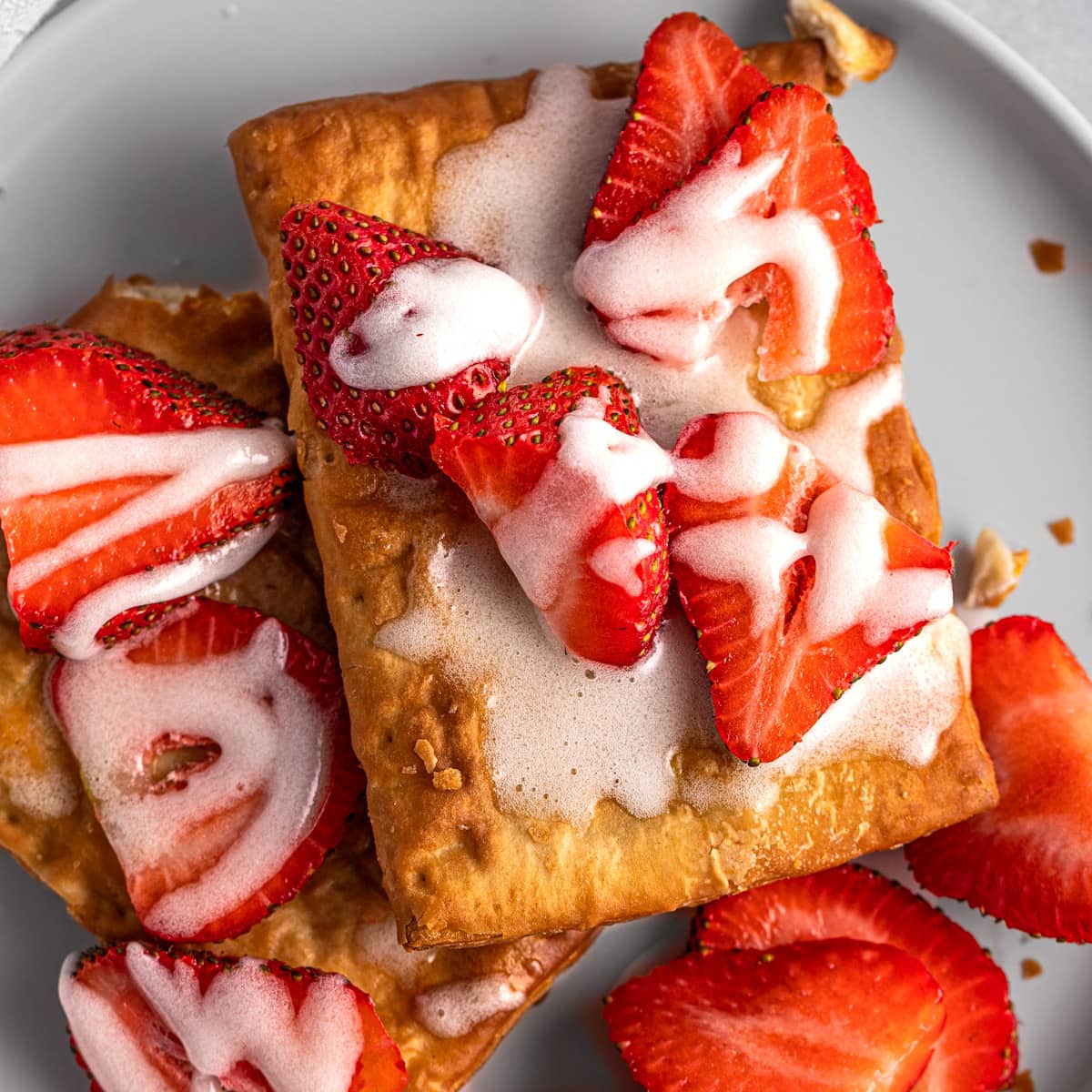 This easy air fryer toaster strudel takes 9 minutes to make!
Crispy, golden brown and perfectly flaky on the outside.
Soft and gooey on the inside.
25. Air fryer Blueberry Bread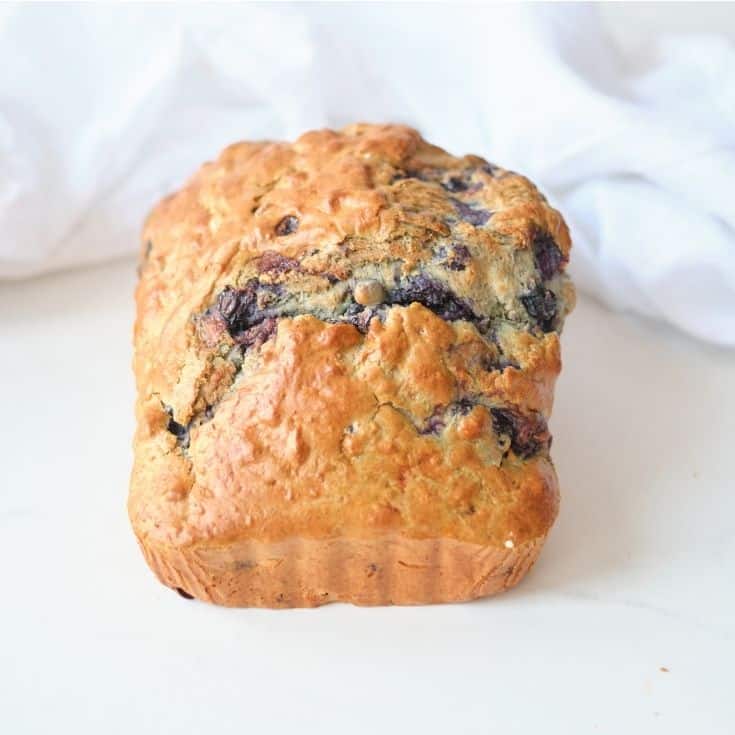 This easy air fryer blueberry bread is so soft, moist and loaded with blueberries.
This healthy, homemade recipe is super quick to throw together and tastes better than a bakery.
26. Air fryer Strawberry Turnovers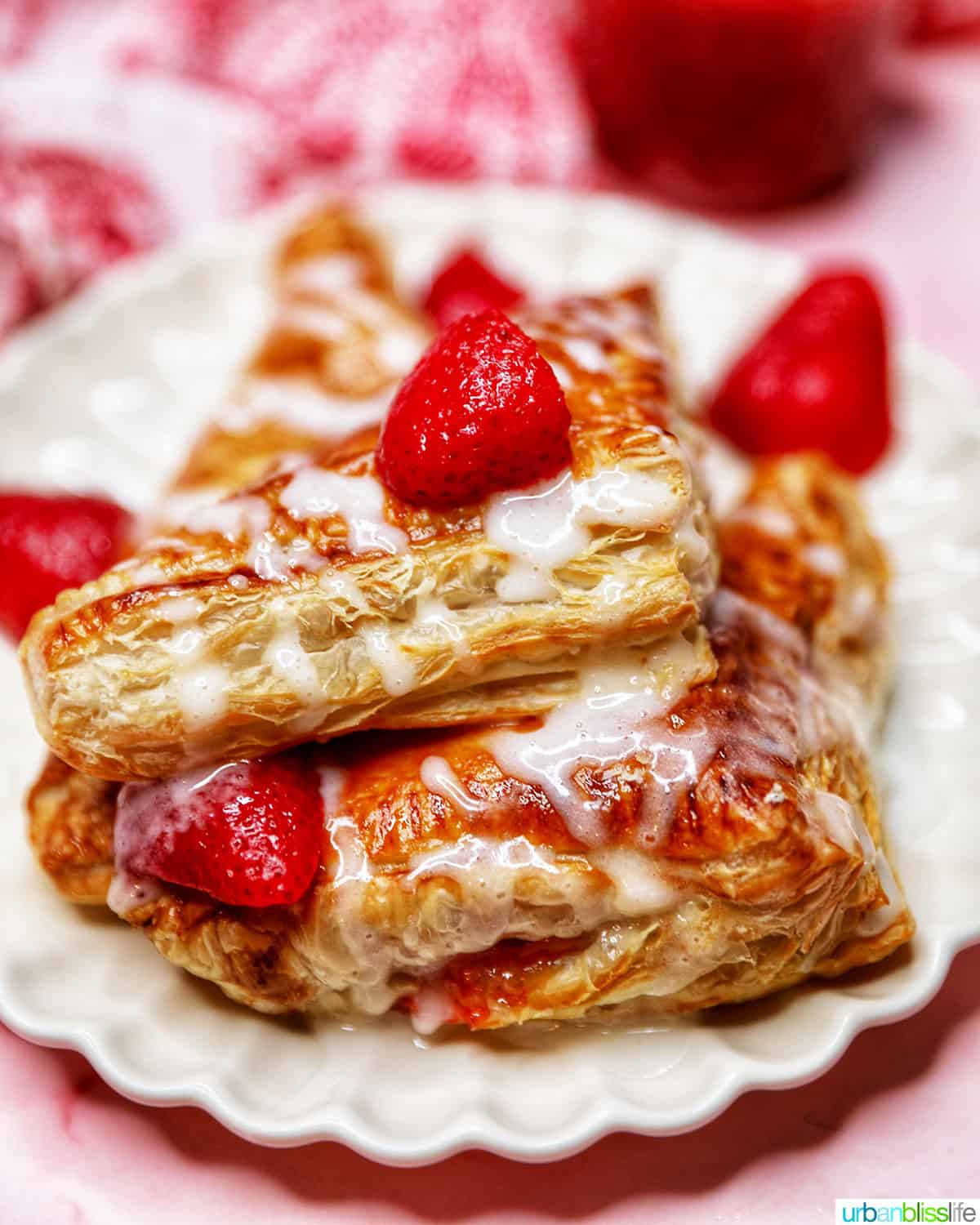 Skip a trip to the bakery and make these bakery-style Air Fryer Strawberry Turnovers at home!
So easy to make, and absolutely delicious, with juicy strawberries and a sweet glaze.
27. Air fryer Breakfast Pizza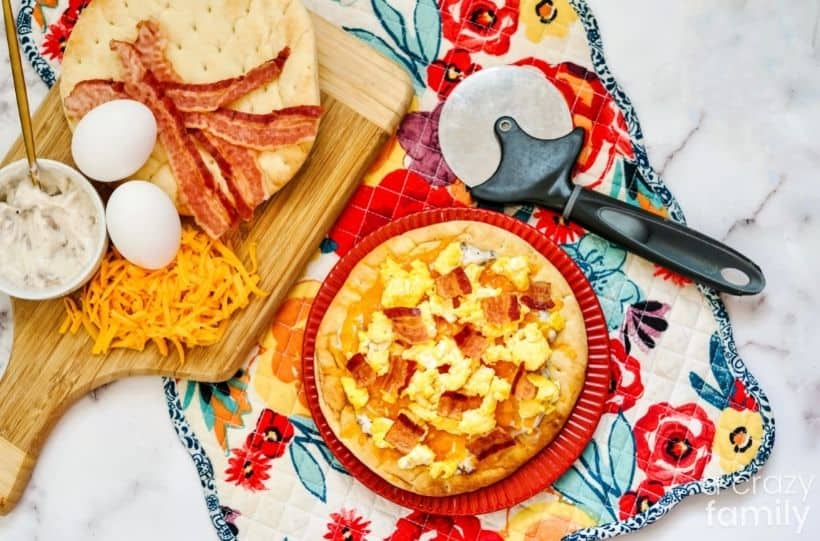 Pizza crust, sausage gravy, cheddar cheese, bacon & scrambled eggs make this breakfast pizza a great way to get your day started.
Best of all, you make it in your air fryer!
28. Mediterranean Salmon Lettuce Wraps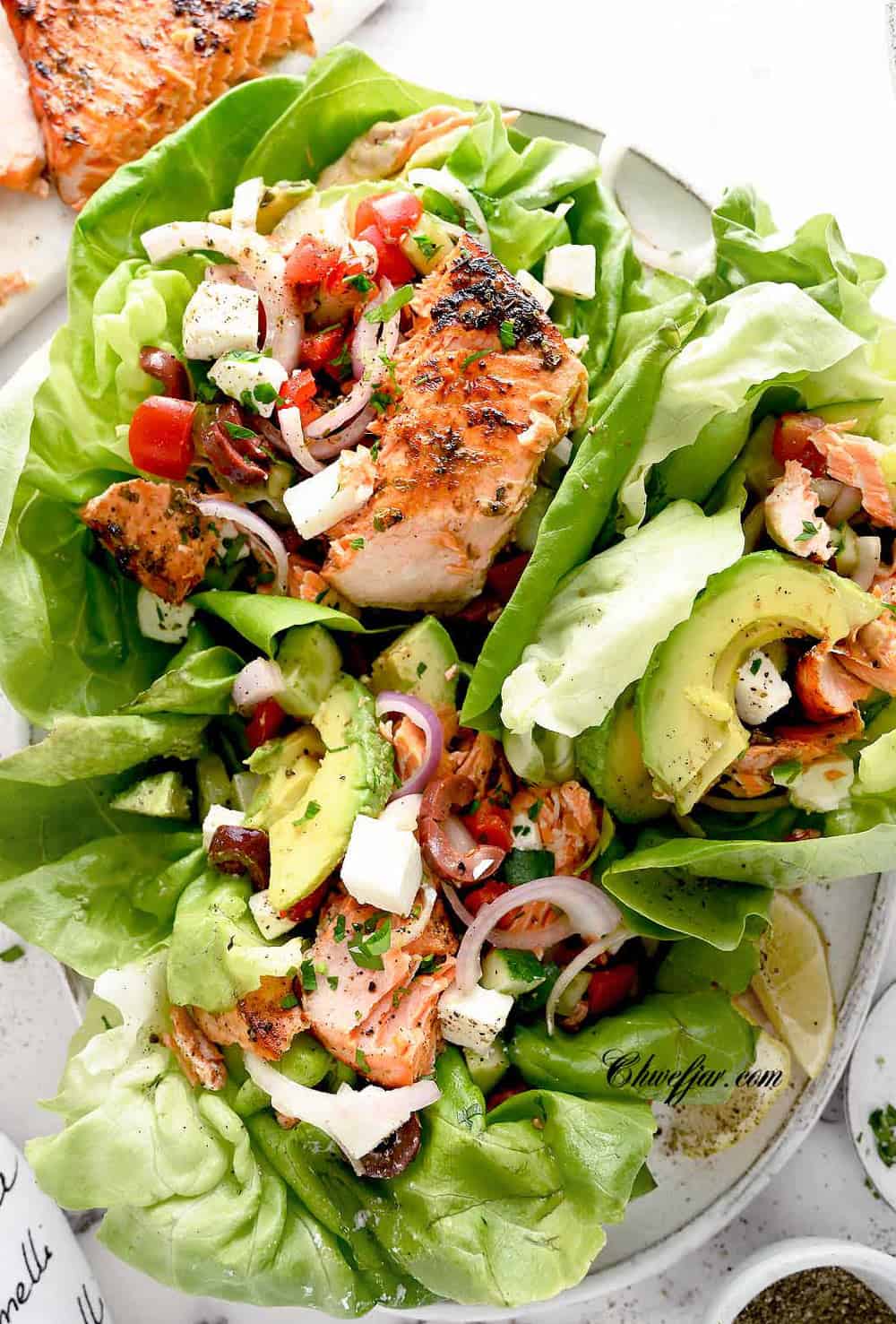 Fresh and healthy lettuce wrap with air fried salmon, cucumber, avocado, cherry tomatoes and simple dressing.
It is perfect air fryer breakfast idea!
29. Air fryer Donut Holes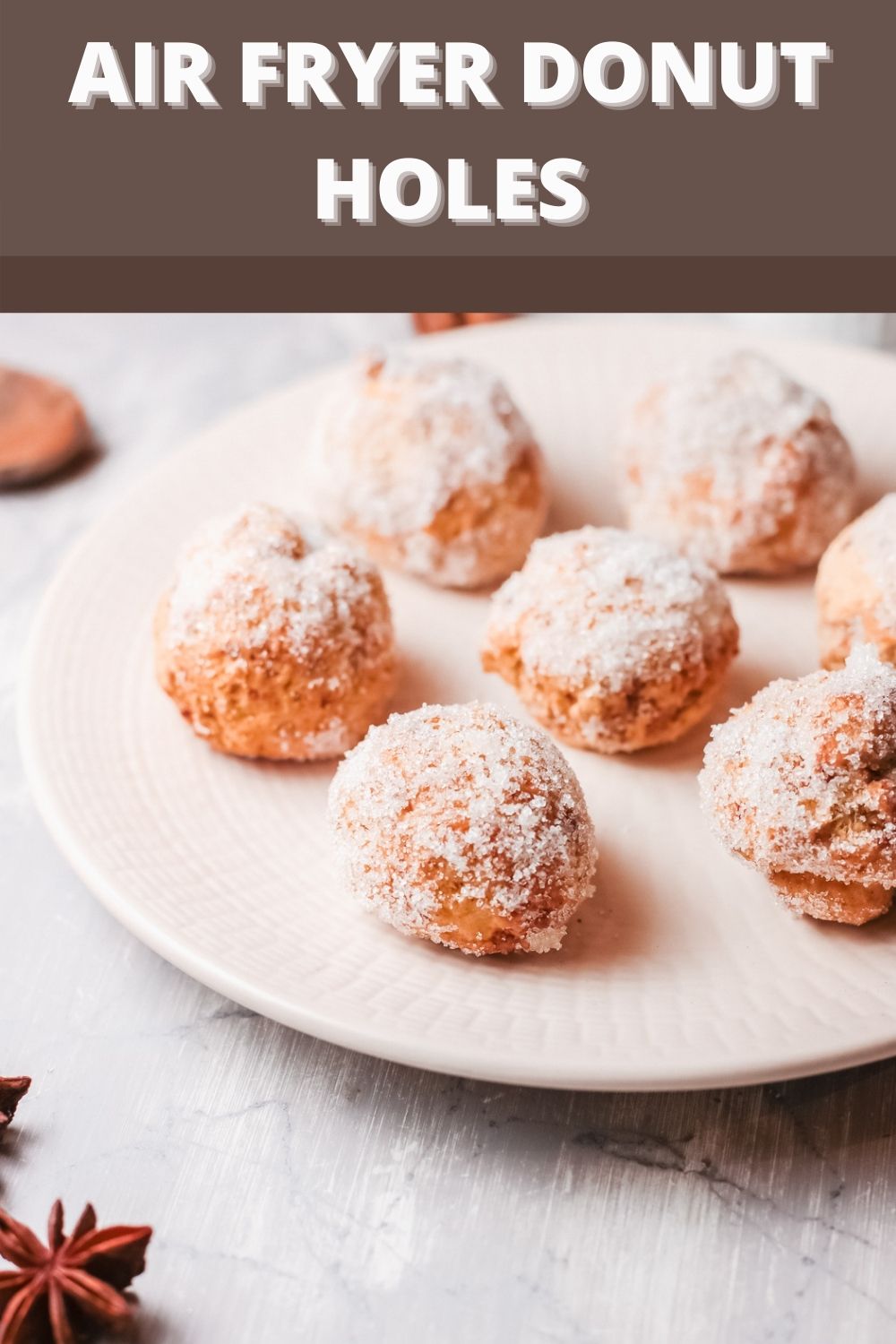 Air Fryer Donut Holes are a sweet way to enjoy fall.
This version uses pumpkin and are easy to make in your air fryer.
These would be great to serve before trick-or-treating or as a weekend snack.
30. Air fryer Pancakes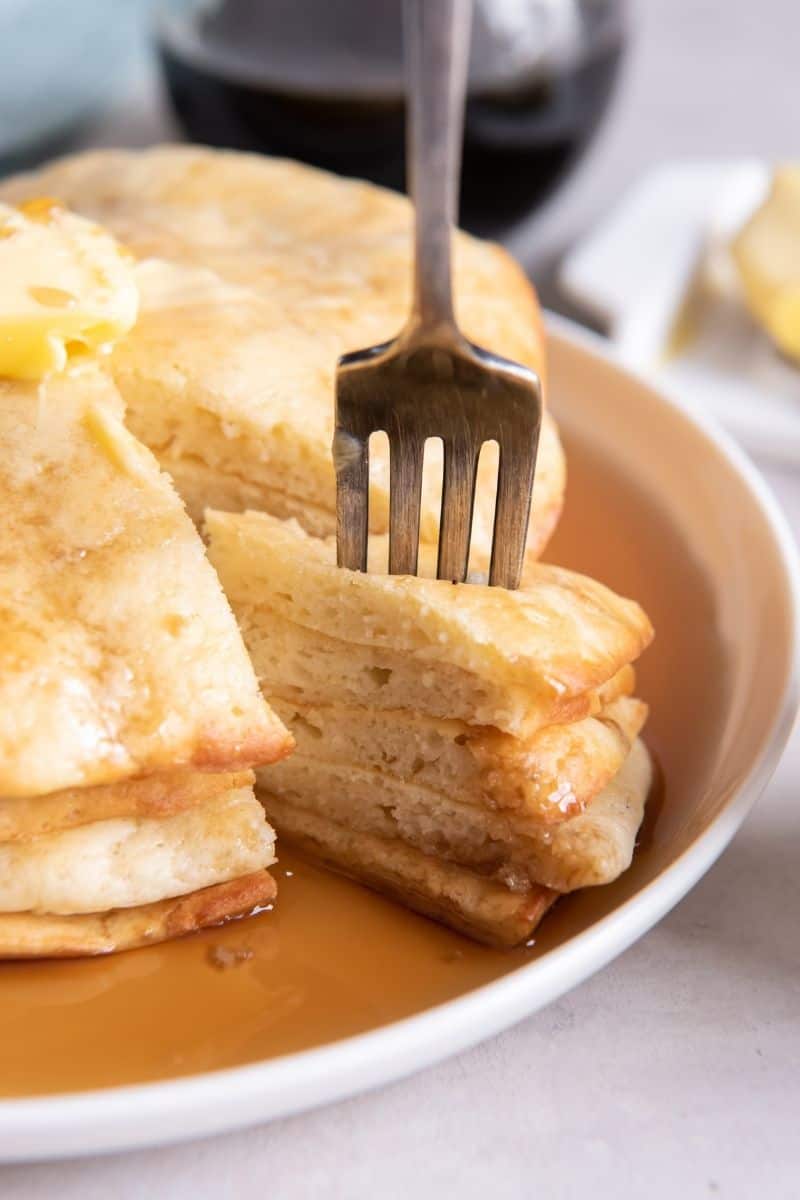 Have you ever made pancakes in the air fryer?
They come fluffy and delicious!
31. Air fryer Apple Fritters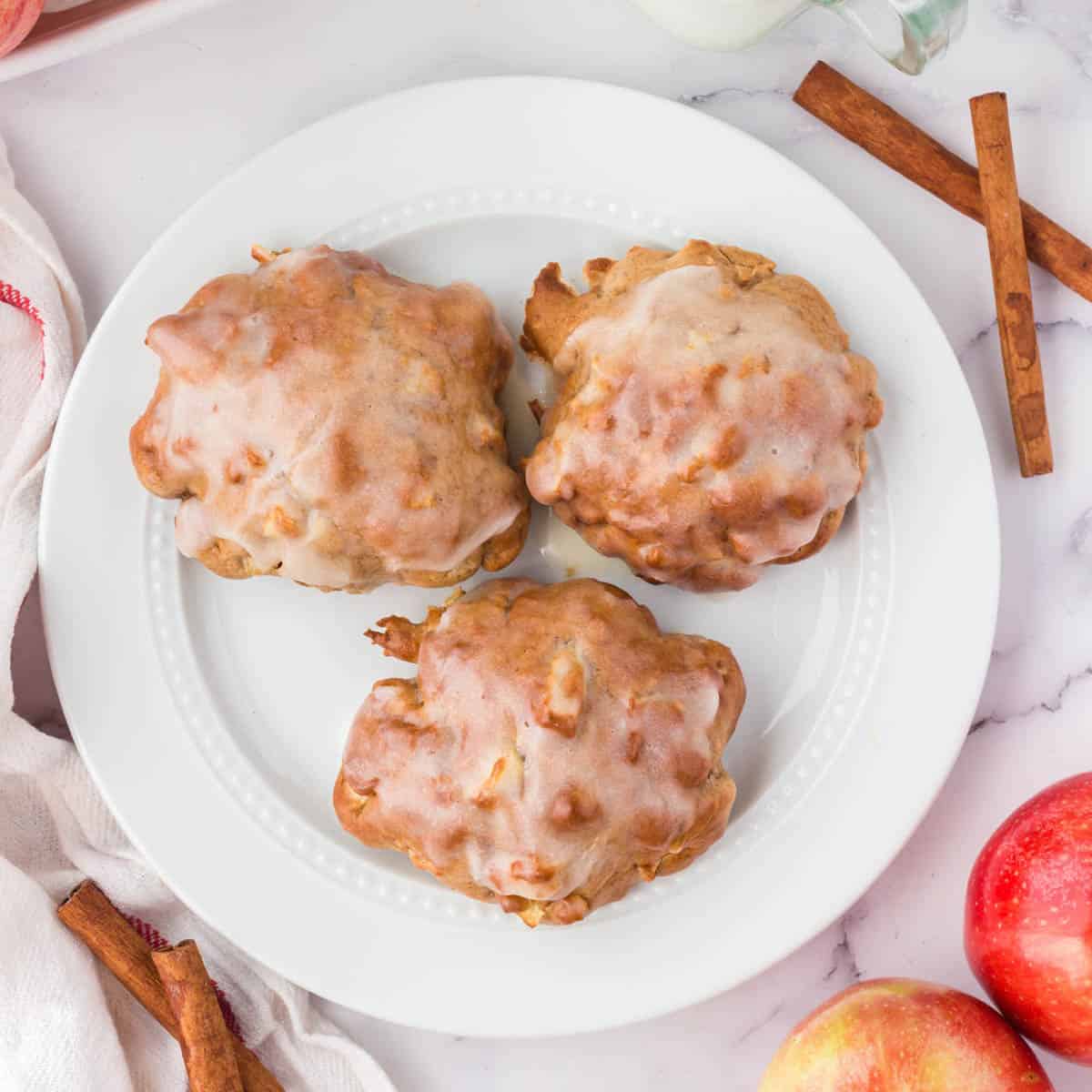 These air fryer apple fritters are not only easy to make but are full of flavor!
It's a sweet treat that's perfect to serve alongside or as a stand-alone, for any breakfast.
32. Soft Boiled Scotch Eggs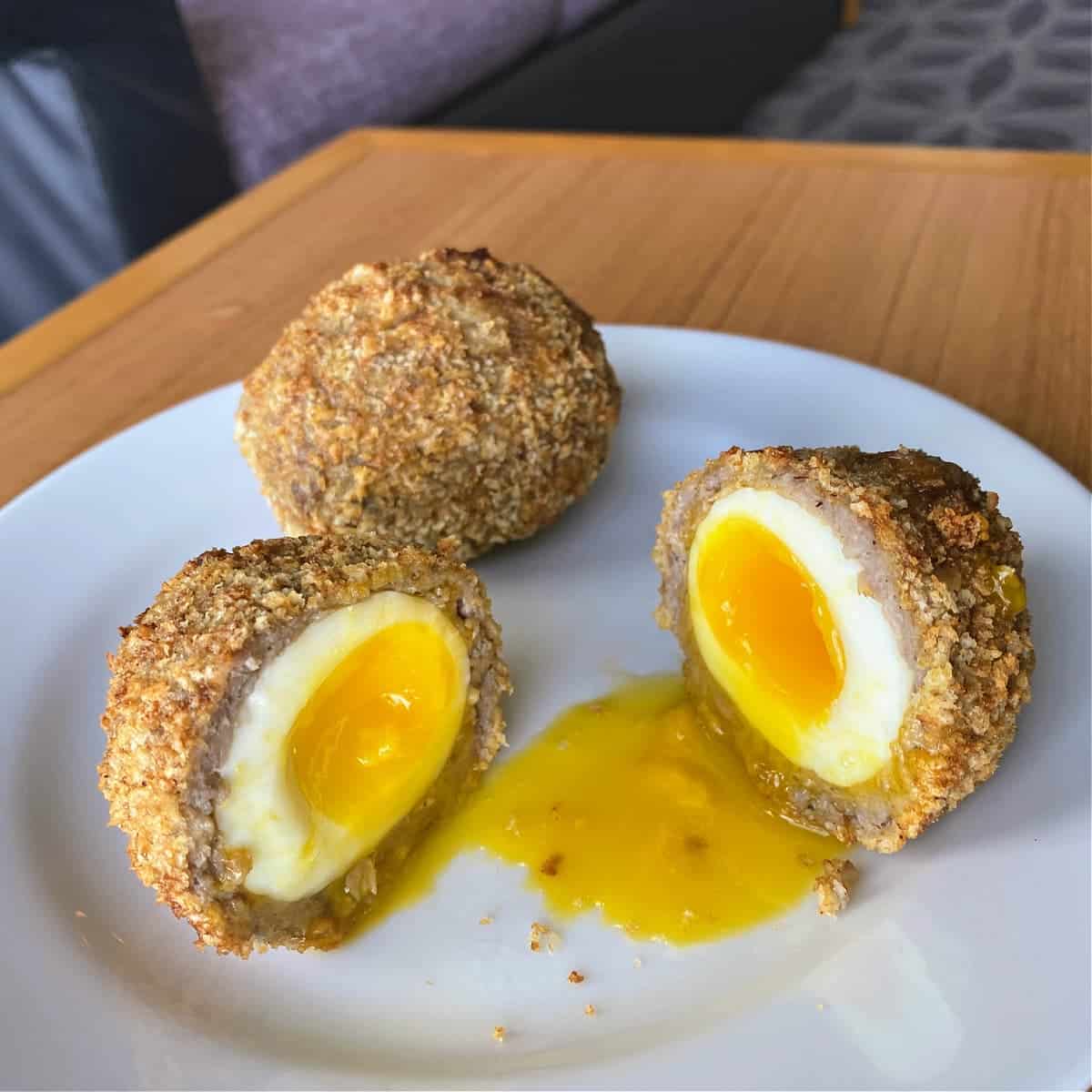 Scotch Eggs - crisp, savory sausage encasing creamy soft-boiled eggs - are quintessential British pub faire; perfect for brunching, munching, and picnicking.
Now you can easily make perfect Scotch Eggs at home in your air fryer!
Try these delicious air fryer breakfast recipes at home.
You may also like: 35+ Indian Air fryer Recipes and 41+ Air fryer Appetizers.