I normally make peanut butter at home. It is so easy that it literally is done in no time. Adding chocolate to it makes it even better in taste.
Peanuts are a heart healthy nut. As per American Heart Association they are loaded with healthy plant proteins, 30 vitamins and minerals, fibre and healthy fats.
Including peanut in your daily diet is a definite plus. One favourite way to consume peanuts is by spreading it on bread and having a quick and easy peanut butter sandwich.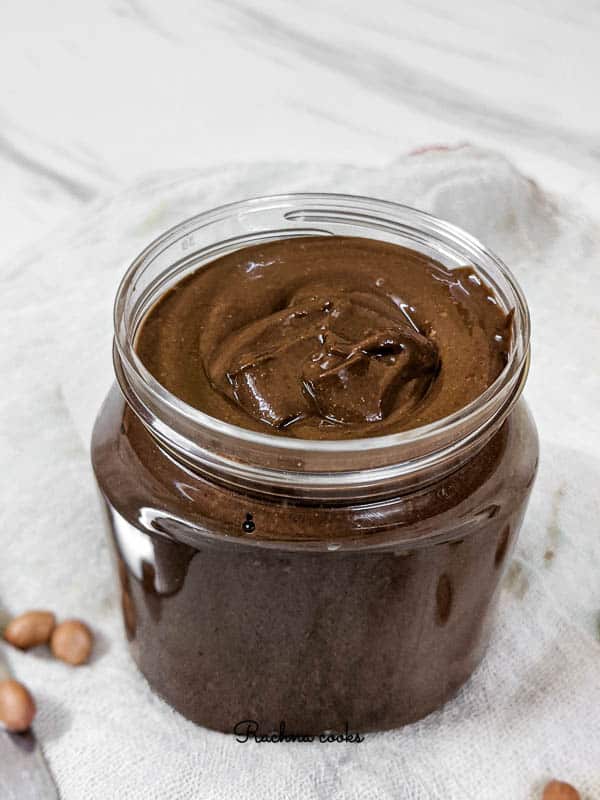 This peanut butter is so easy to make that it is done in under 5 minutes if you have roasted skinned peanuts at hand.
If not, you just need to roast the peanuts, skin them and then just blitz them in your blender.
I don't have a food processor so it's perfectly alright if you don't have one.
Benefits of making your own peanut butter
1. Taste: Yes, the taste is really different from the store-bought stuff and in a good way.
Perhaps it is all the additives or sugar they add, but the homemade stuff tastes so much nicer.
2. Control the sugar: Peanut butter is super healthy. But the excessive added sugar not only makes the taste worse but is not good for you either.
This way you control the sugar you add.
3. Easy: If there is one recipe that anyone can make, it is this.
It literally is just blending roasted nuts with a few addons and you have a creamy, smooth delectable peanut butter at home.
4. Economical: Have you seen how expensive peanut butter is when you buy it?
Compare that to buying your nuts and making it in under 10 minutes at home! Win-win, right!
5. Flavours: I personally love both the plain as well as the chocolate version. You can also do combos like almond and peanuts 50 percent each.
Even cashew tastes really good here. So go get creative and try out various combos and make your own nut butter.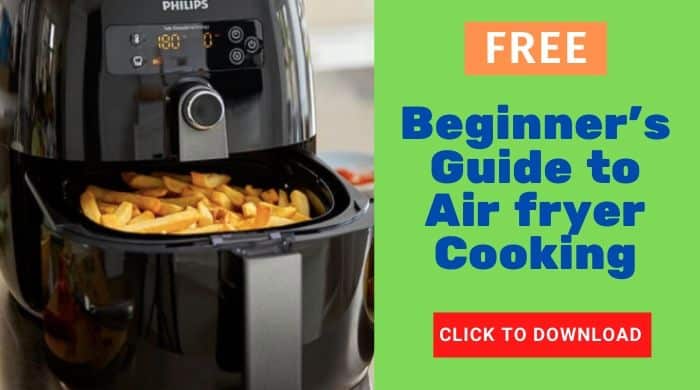 Here is my super easy recipe: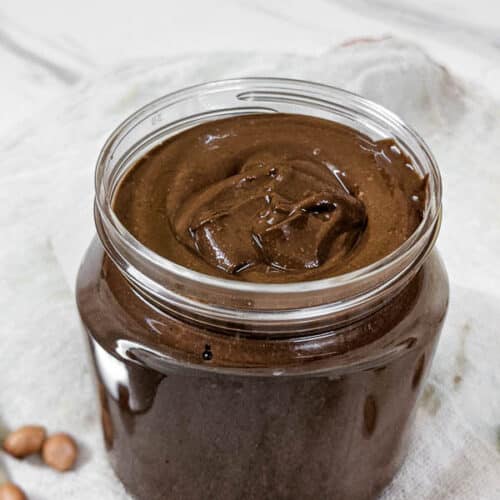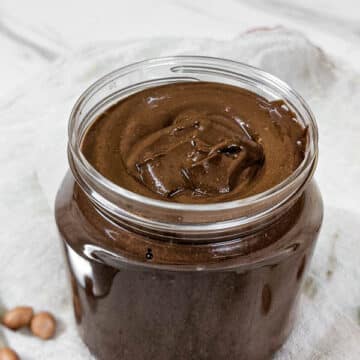 Homemade Chocolate Peanut Butter
Peanut butter is super easy to make at home. Try my delicious chocolate peanut butter with many tweaks.
Ingredients
2

cups

peanuts

skinned or roast and skin them about 300 gm.

½

cup

Hershey's cocoa powder

or any unsweetened cocoa powder

½

cup

sugar

or honey

1

tbsp.

vanilla

optional

1

pinch

sea salt

2

tsp.

peanut or olive oil
Instructions
Skillet roasting peanuts
Roast peanuts on a skillet.
Air frying peanuts
Preheat the Air fryer to 390 F or 200 C for 5 minutes. Spread the nuts on the basket and air fry for about 6-8 minutes turning them once in the middle. Take them out when they look darker. Be careful as they can burn very quickly.
Make peanut butter
Now if they are not skinned, then you need to take the skin off by rubbing them in between your palms. This could take a good 10 minutes. Buying skinned roasted peanuts or skinned peanuts definitely saves time.

In a food processor or blender, blend for about 2 minutes. The peanuts go from getting crushed to a powder, then paste, a thicker paste then a ball of peanut.

Add salt, sugar, cocoa, vanilla (if using) and 1 tsp. oil. Blend morel till you see the peanut butter get all shiny and liquid. You can vary the quantity of sugar depending upon your taste. You can also use honey or maple syrup in its place. Add more oil if the peanut butter looks too dry and blend some more.

Overall I took just about 3-4 minutes of blending for my peanut butter to be ready.
Notes
For an intense chocolate taste, use dark chocolate chips or bar in place of cocoa powder. Also remember to accordingly adjust the added sugar.
You can use salted peanuts in this recipe or even honey roasted peanuts. Makes your work much easier. Do skip the salt in the recipe in case you use salted ones. I prefer raw ones because I can control the salt I consume but yes that makes the process a bit longer.
Store in air tight jars on your table.
You can also refrigerate this peanut butter and it gets a bit thicker yet spreadable on cooling. Mine has lasted two weeks on the kitchen table so it is pretty stable and does not separate.
In case you find the oil separating from the butter just mix it again.
Enjoy your delightful chocolate peanut butter. You can use it in sandwiches, smoothies, cookies, shakes and so on.
For vegan version, ensure that your chocolate chips, bar or cocoa are vegan.
Nutrition
Calories:
109
kcal
Carbohydrates:
7
g
Protein:
4
g
Fat:
8
g
Saturated Fat:
1
g
Sodium:
5
mg
Potassium:
109
mg
Fiber:
1
g
Sugar:
5
g
Calcium:
15
mg
Iron:
1
mg
Check out our Food videos
Subscribe to our Food channel for recipe videos
Step-by-step Pictures
Roast peanuts in a skillet or in the Air fryer at 200 C or 390 F for about 6-8 minutes after preheating the Air fryer for 5 minutes.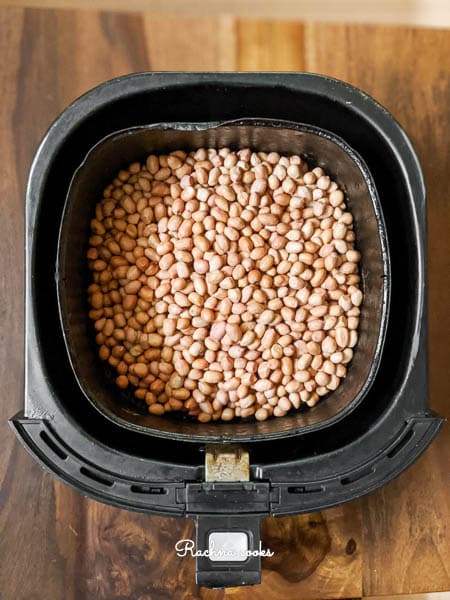 Skin the peanuts and start blending in a strong blender or food processor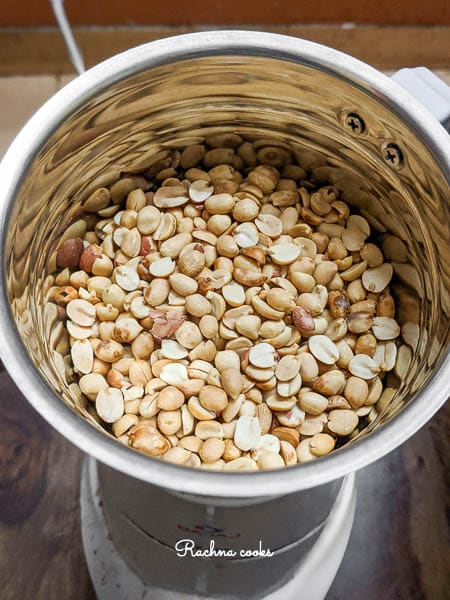 Turns crumbly after 1 minute of blending.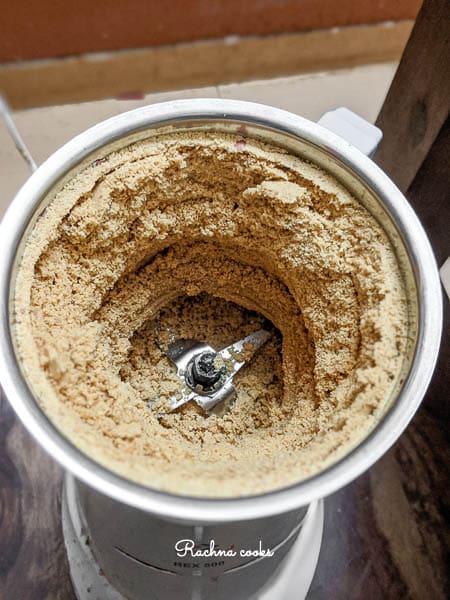 Add cocoa powder, sugar, salt, vanilla (if using) and 1 tsp. oil when it becomes a paste (after 2 minutes of blending).
You could skip the cocoa powder and use lightly sweet dark chocolate chips or bars in its place. This has a more intense chocolate taste.
Do skip or reduce the added sugar based on how much sugar your chocolate chips or bar have. I use dark chocolate.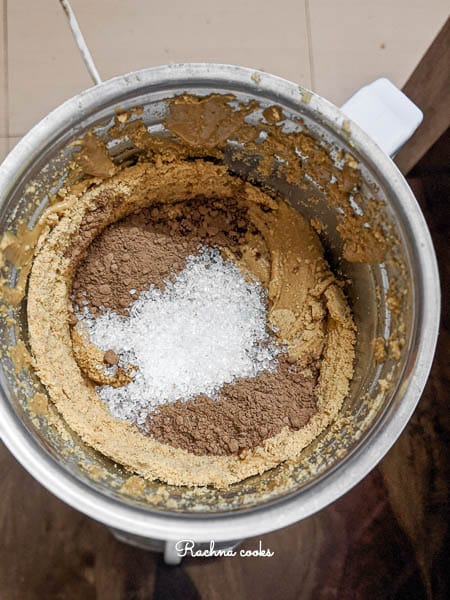 Blend more till it gets this shiny liquid peanut butter form.
Add more oil if it looks dry. Mine didn't need.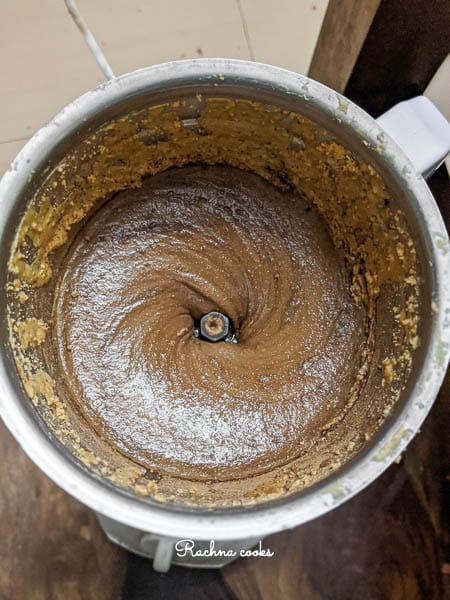 Gorgeous silky smooth chocolate peanut butter is ready to devour. Now store in airtight jars on the kitchen table or in the fridge.
It is nice and runny and very spreadable. Perhaps not as thick as the one you get in the store, but really delicious. Such an easy recipe too!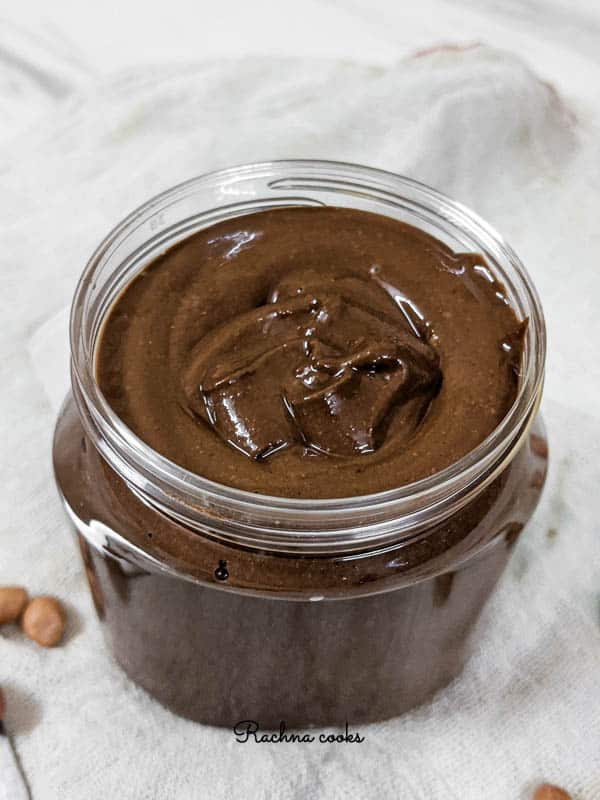 Do make it at home and let me know how it turned out.
If you liked the recipe, I request you to give it a star * rating.
You may also like
Easy chocolate peanut butter fudge
Easy 5-minute Chocolate Mousse Recipe
Avocado Banana and Chocolate Pudding
Pin This