Reheat fried pickles in air fryer and bring them very close to the original crunch and taste of fried pickles.
Fried foods and air fryers are a match made in heaven. I shied away from eating fried food when I deep fried them.
But now whether it is fried chicken, breaded shrimp, onion bhaji, fried fish or fried pickles, with air fryer they are a breeze to make.
So often I am left with leftovers. You know how terrible leftovers of fried food tastes.
You can't microwave them, and you don't want to trash them.
Worry not. Air fryer is spectacular when it comes to reheating fried food.
Reheat potatoes, reheat chicken wings, reheat sandwich, reheat chicken tenders, reheat tater tots, reheat McDonald's chicken McNuggets or fried pickles. Let's see how easy it is to do this.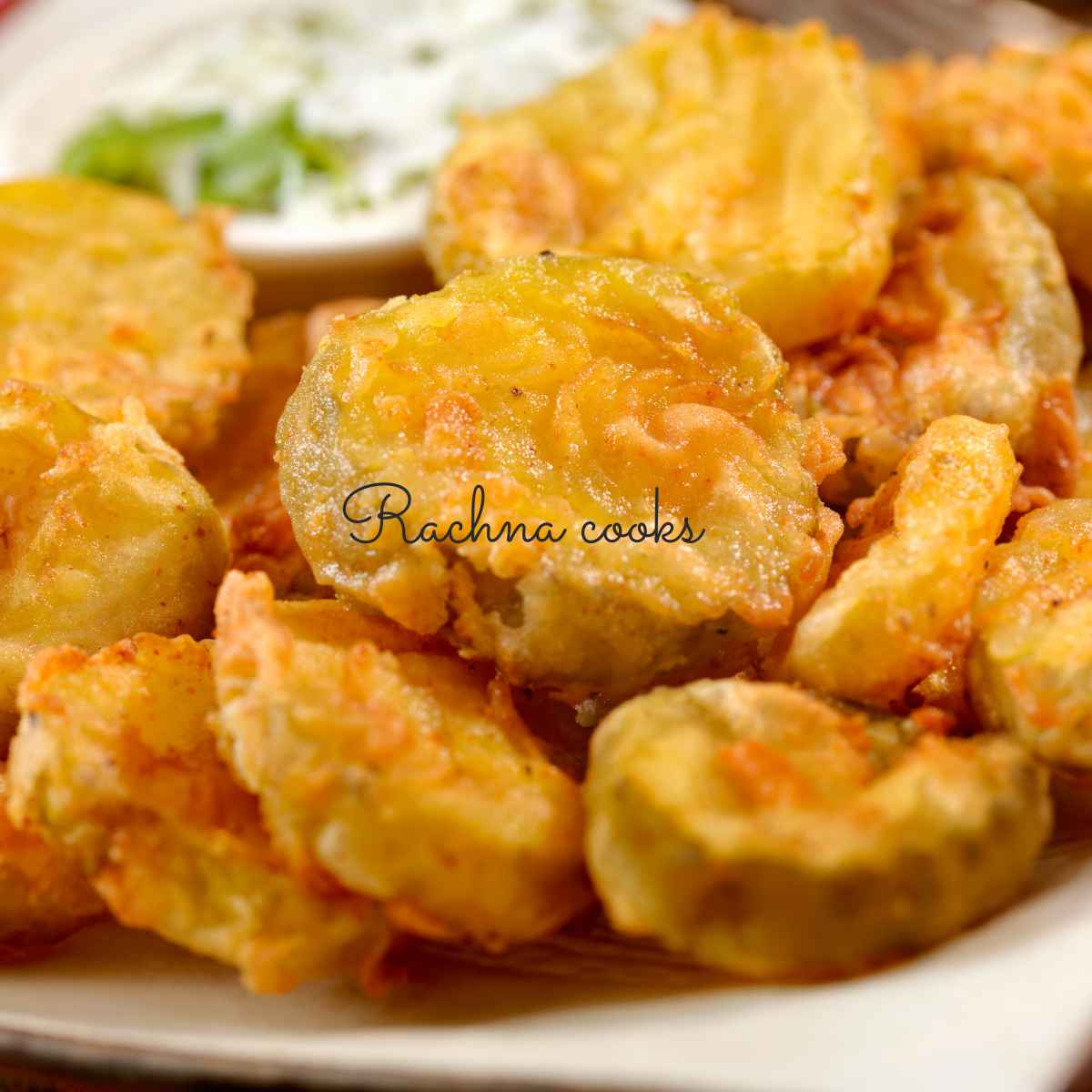 Reheating Fried Pickles in Air Fryer
Take leftover fried pickles out of the fridge.
Preheat air fryer to 360F or 180C.
Place fried pickles in a single layer in air fryer basket. Avoid any overlapping for even reheating.
Air fry them for 3-5 minutes at 360F or 180C or till heated through and crispy outside.
If needed, air fry for a couple of minutes more if still not crunchy.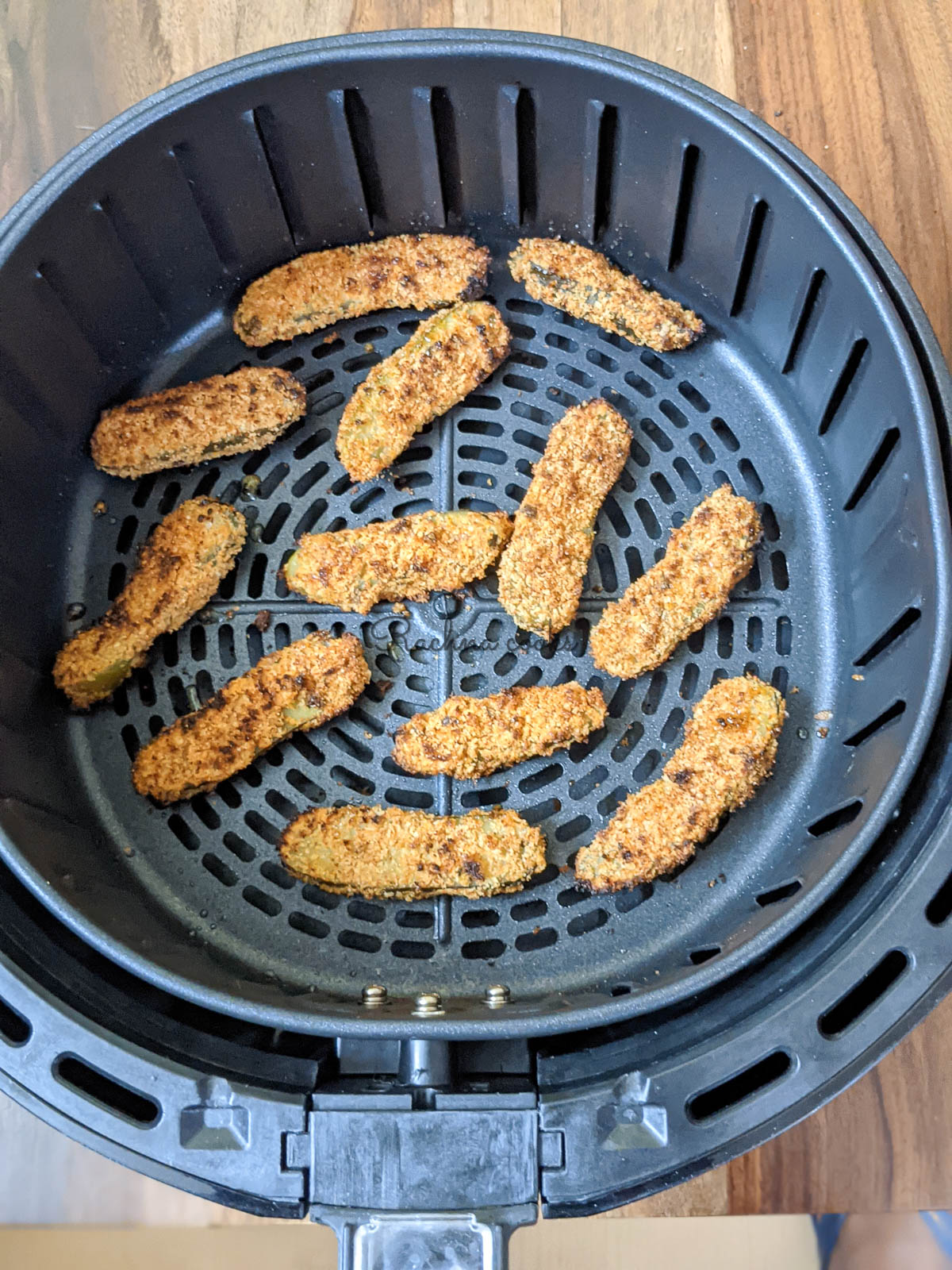 Crunchy, tasty fried pickles are ready to enjoy again.
Reheating Fried Pickles in an Oven
If you don't have an air fryer, oven can work as a good option though it takes much longer.
Also it may be a pain to heat up an oven to reheat a small batch of leftover fried pickles.
Instructions
Preheat the oven to 360F or 180C.
Take a baking tray and line with parchment paper. Place fried pickles in one layer without overlapping.
Bake them for around 10-12 minutes at 360F or 180C. Flip them midway for even reheating.
They should be hot and crunchy. If not, bake for 2-3 minutes more till done.
Your crispy fried pickles are done.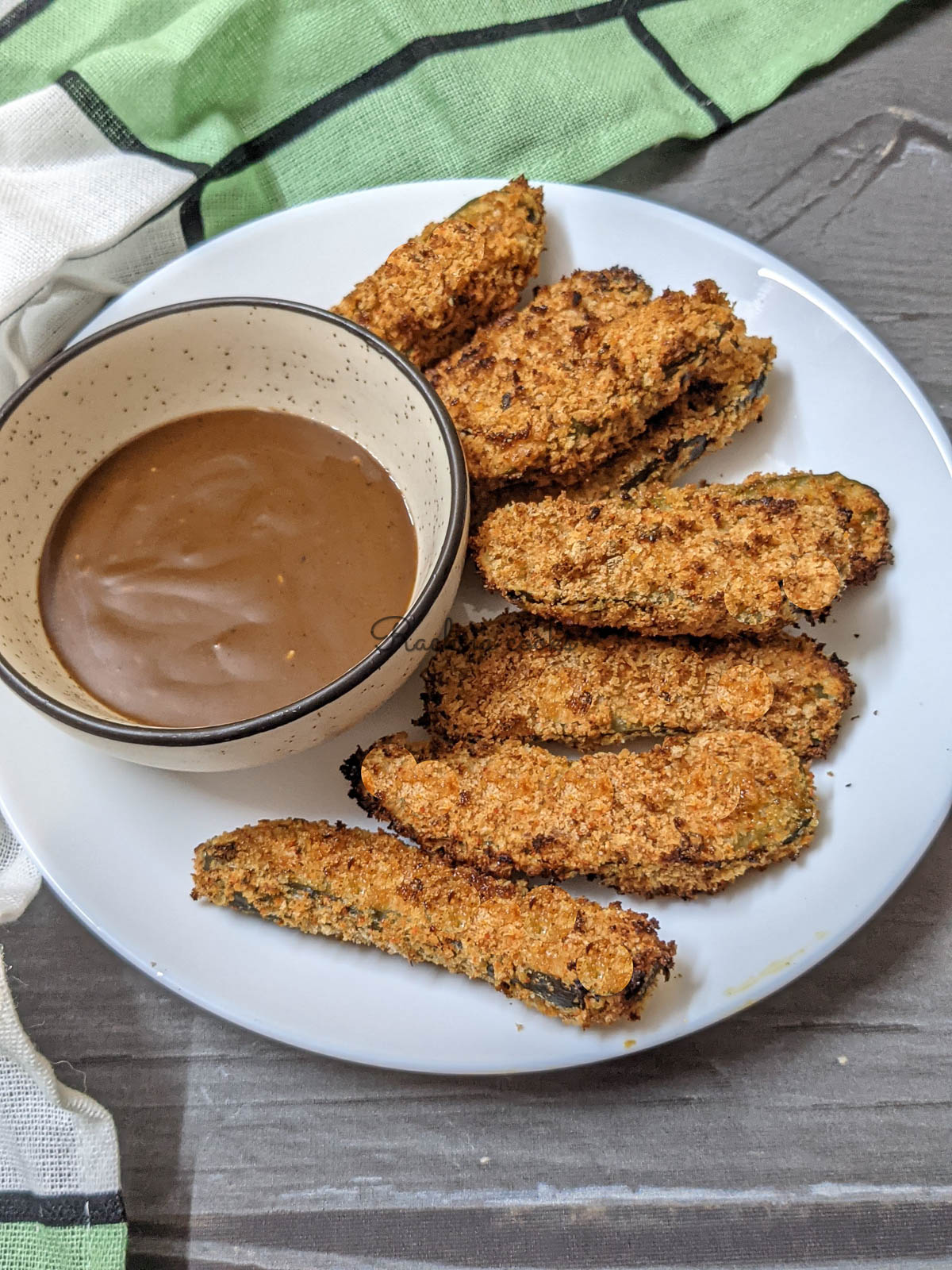 Why Microwaving Fried Pickles Is Not a Good Idea
Microwave is best avoided for reheating fried pickles.
They become limp and soggy when microwaved.
Definitely not pleasant to eat and not crunchy at all.
What to Serve with Fried Pickles
I love serving fried pickles with dips for a delicious snack or appetizer.
You can also make it a part of an appetizer platter.
How to Store Reheated Fried Pickles
Reheated fried pickles can be stored in refrigerator for a day or two. You will have to reheat them again before serving.
It is best to reheat them once and then consume them at one go.
Why Are My Reheated Pickles Not Crispy?
It happens sometimes. Maybe, your air fryer basket is crowded. Or perhaps you need to air fry for a minute or two more.