Reheating chicken tenders or strips in air fryer is so effective in maintaining that satisfying crispy texture and juicy flavor we all crave.
Leftovers are a common reality especially with delicious indulgences like chicken tenders.
Have you tried my healthy chicken tenders and buffalo chicken tenders both done in air fryer?
They are amazing. I regularly end up with leftovers. Definitely don't want to trash them.
Microwaving them gives sad results till I stumbled upon reheating in air fryer.
Chicken tenders might lose some of their appeal once they're no longer fresh but air fryer does a great job of heating them.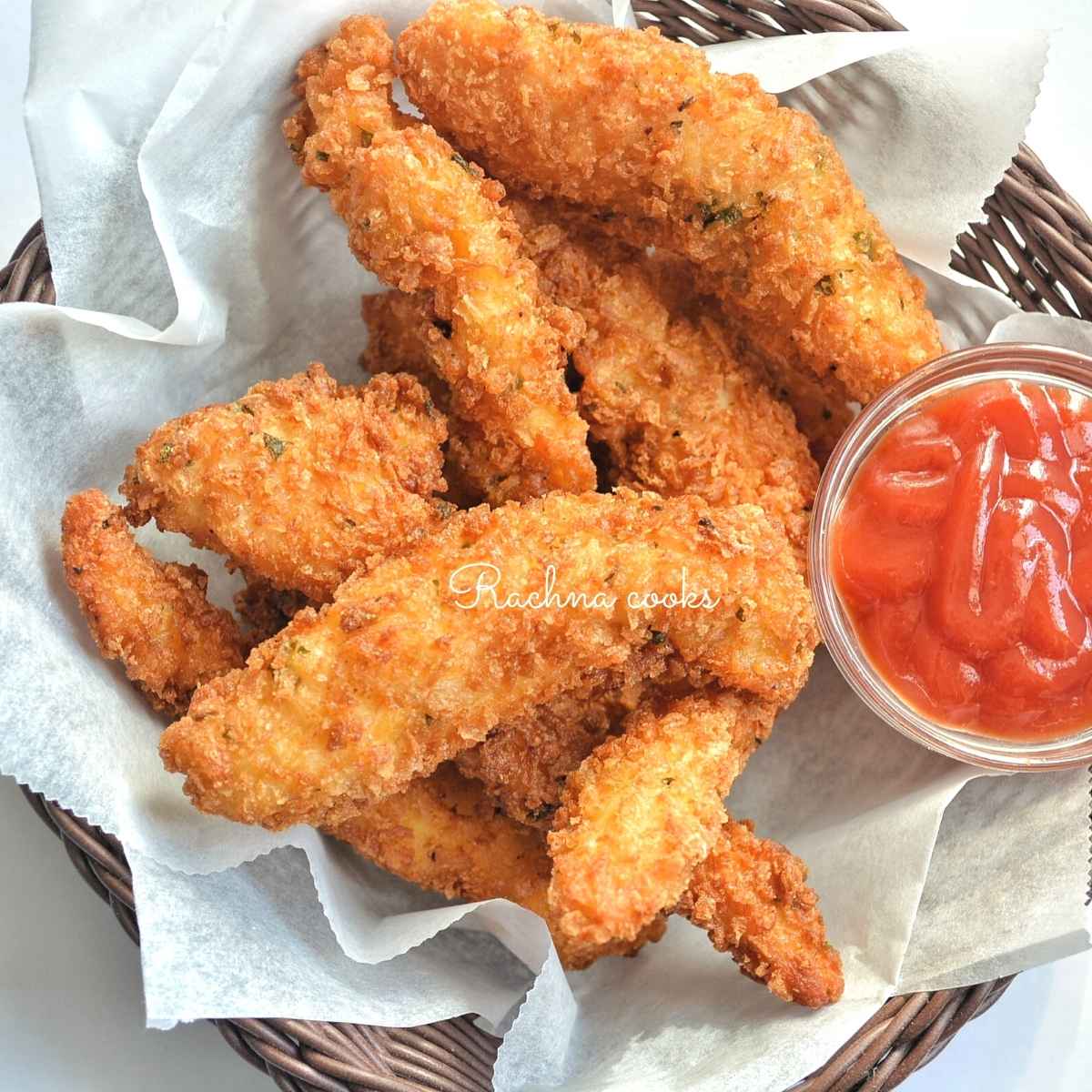 Why Air fryer is the Best Method to Reheat Chicken Tenders
The air fryer emerges as the most efficient method for reheating chicken tenders.
It recreates the original crispness of the chicken tenders without using too much oil.
Just a spray may be required. I don't need any additional oil at all.
As air fryer uses hot air, the tenders reheat evenly.
Thus chicken tenders stay crispy outside while being juicy inside. They don't dry out.
That is a real charm.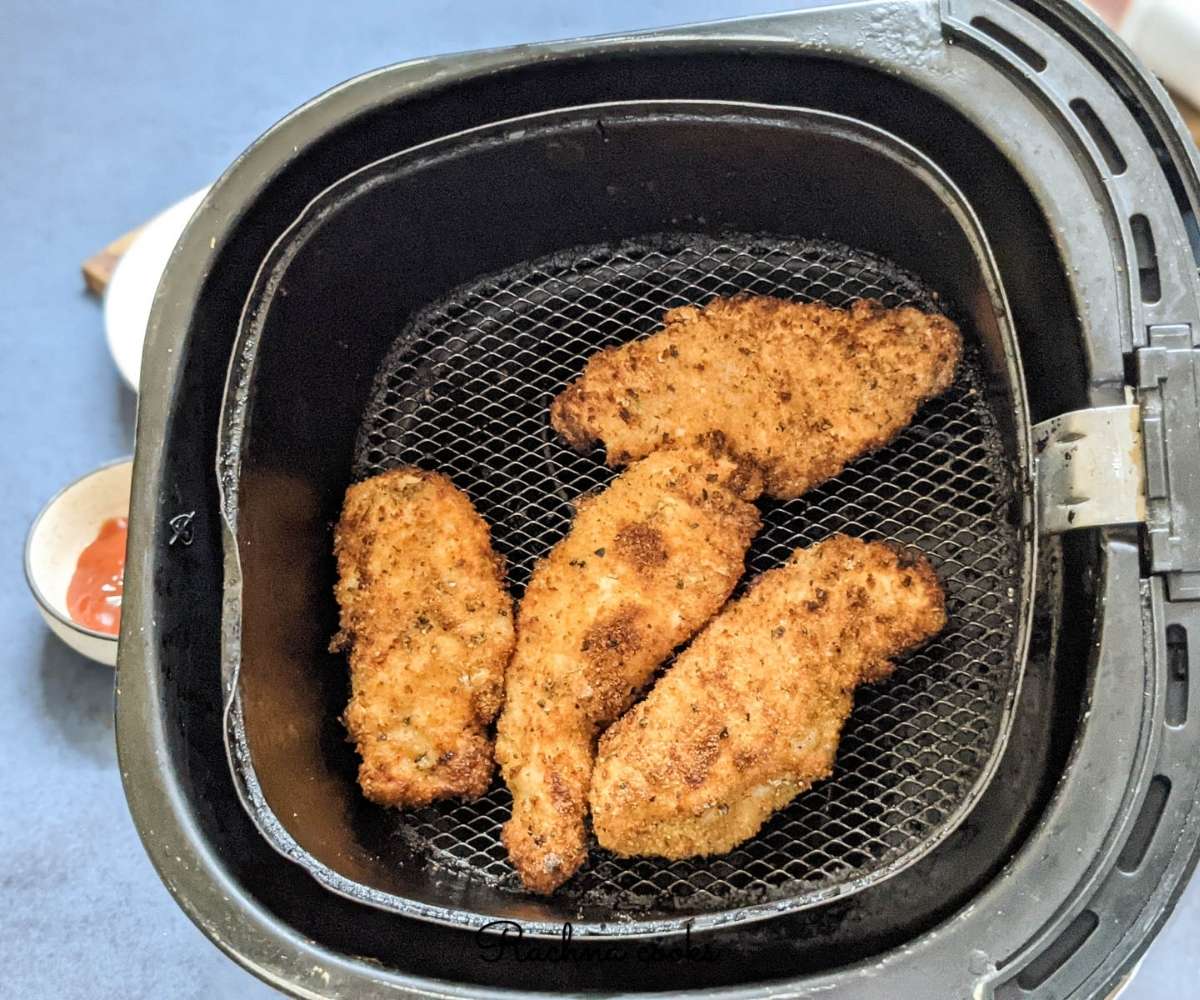 How to Reheat Chicken Strips or Tenders in Air Fryer
Preheat the air fryer at 375F or 190C for 5 minutes.
Place the chicken tenders in one layer in the air fryer basket. Avoid any overlap.
Air fry for 3-4 minutes at 375F or 190C. Flip chicken tenders midway.
Your tenders will be heated through and nice and hot.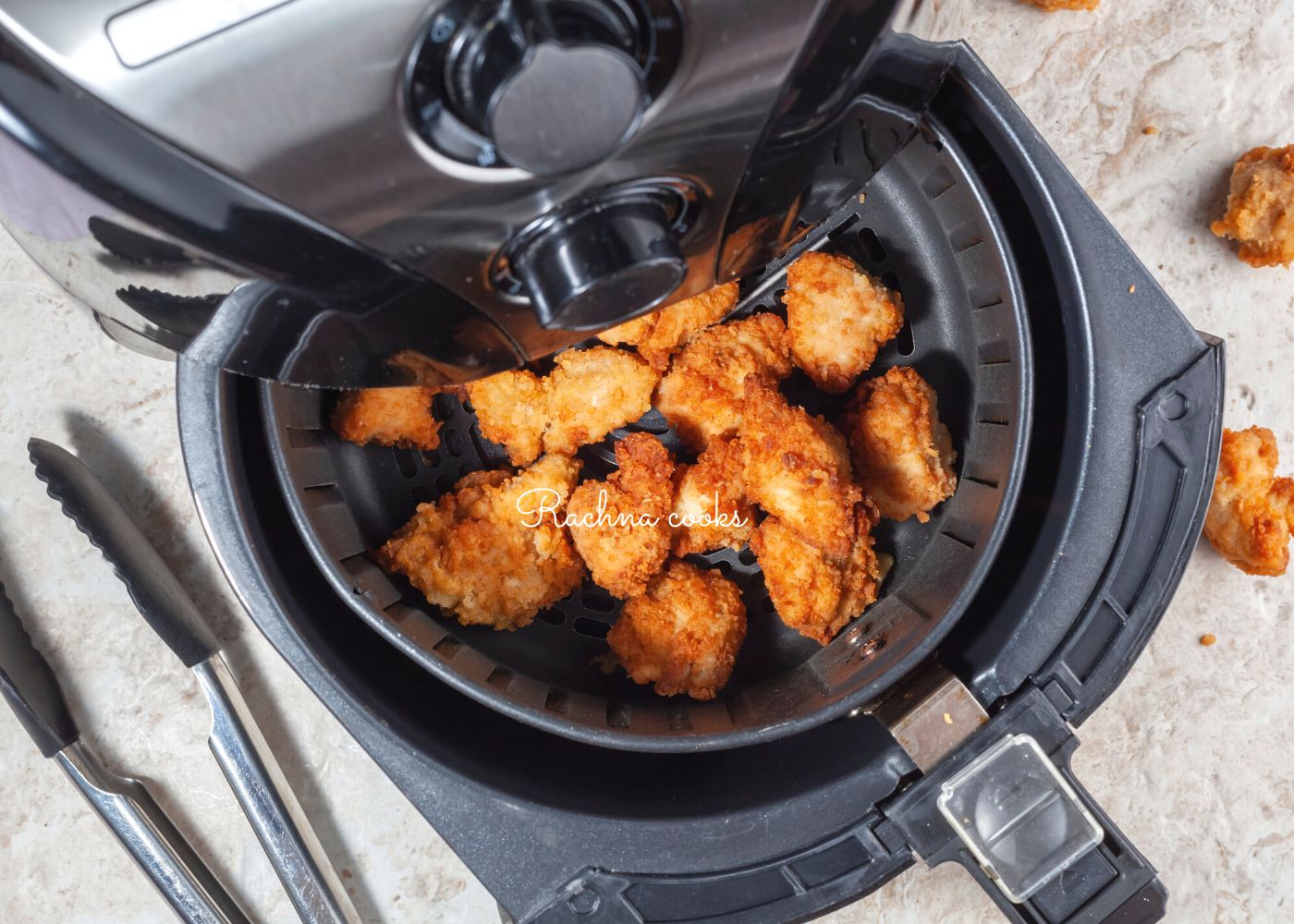 If still not hot enough, you can air fry for a minute or two more. Do keep an eye on them.
Don't overdo it as you are not cooking them, just reheating them.
We don't want to dry out the tenders.
For larger chicken tenders, you may need to extend the reheating time slightly.
Check that the chicken tenders are heated thoroughly before serving.
Enjoy with dip of your choice.
How to reheat chicken wings in air fryer
How to Reheat Chicken Tenders with Sauce in the Air fryer
Saucy Chicken Tenders like these buffalo chicken tenders can get a bit soggy.
While you can reheat them following the same instructions as for regular chicken tenders, you may need to air fry for a couple of minutes more.
They will not get too crunchy on the outside due to the sauce but will be heated through.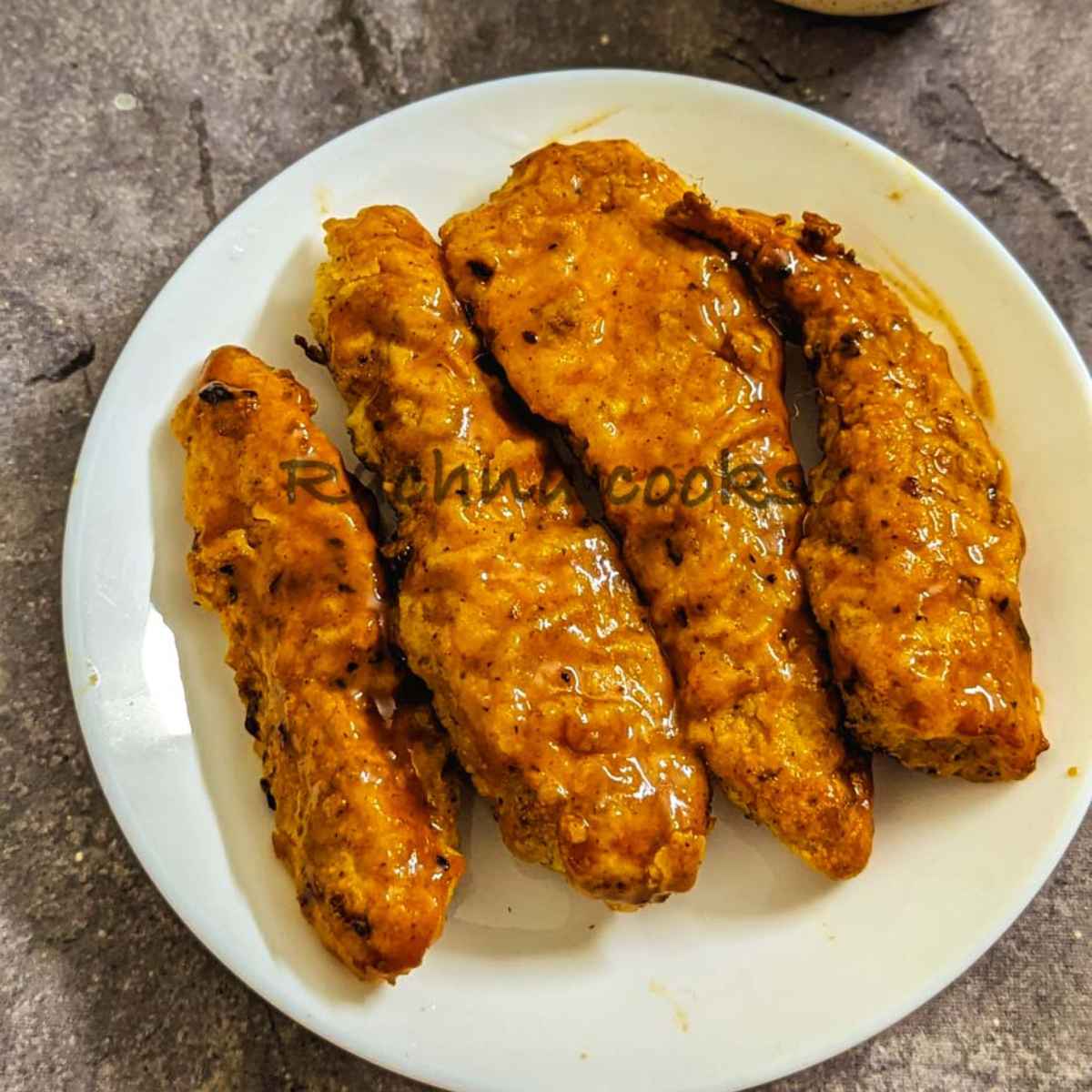 Other Methods for Reheating Chicken Tenders
If you don't have an air fryer, you can still reheat your chicken tenders effectively.
Oven: Preheat your oven to 400F or 200C.
Place your tenders on a parchment paper in a baking tray and heat them for about 10-15 minutes, flipping halfway through.
Your tenders should be reheated.
Stovetop: Heat a non-stick skillet over medium heat.
Add a little oil and heat your chicken tenders for about 2-3 minutes on each side.
This is not a perfect method but will work if you have nothing else at your disposal.
Microwave: I avoid this method because it does not heat the tenders uniformly and also dries them out.
Can You Store Leftover Chicken Tenders?
Absolutely, you can store leftover chicken tenders.
Simply place them in airtight containers and refrigerate within two hours of cooking.
Ideally, you should consume them within 3-4 days.
For longer storage, freeze them, but bear in mind that freezing can affect texture and flavor.
Serving Suggestions for Leftover Chicken Tenders
Reheated chicken tenders are versatile and can be served in various ways.
Pair them with dipping sauces, such as barbecue or honey mustard.
You can also chop them up for salads or wraps for a quick meal.
You can make them into a hearty chicken sandwich. The possibilities are nearly endless.
Enjoy your leftover chicken tenders by reheating them in air fryer.