Can you put metal in an air fryer is a question that plagues many air fryer users.
Air fryer is a relatively new appliance that has been available since the last 10 years.
Many people are switching to it for its compact size and health benefits as it uses way less oil while air frying.
There is a question about what is safe to use in the air fryer. In my previous post, I spoke about can you use plastic in air fryer.
Let us look at if metals are safe to use in air fryer.
As always, it is also recommended that you check your air fryer's manual for any specific instructions.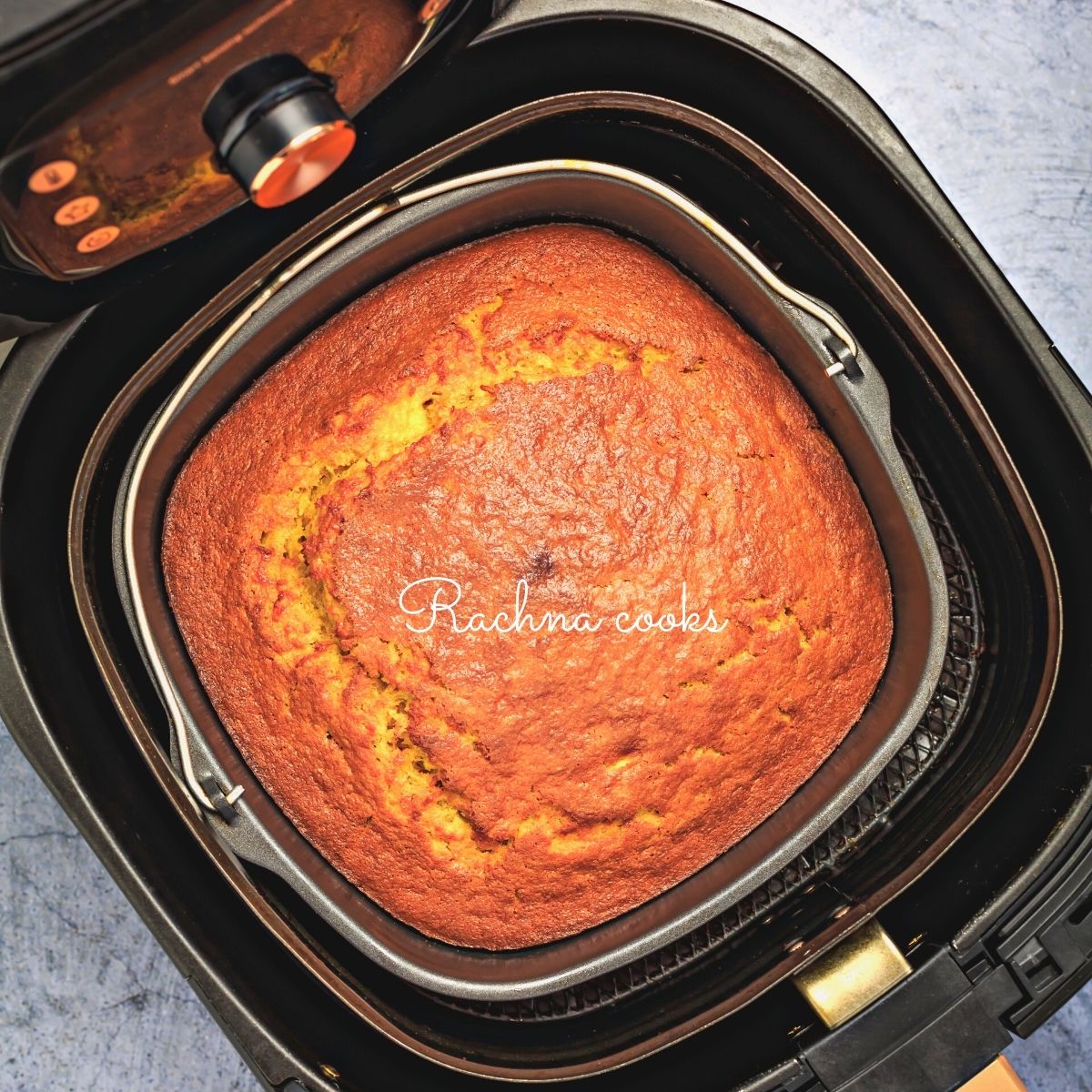 Do also read Can you put water in air fryer, 10 common mistakes you can avoid while using an air fryer and Can you use paper towels in air fryer
Understanding the Air Frying Process
To understand why specific containers can or cannot be used in an air fryer, one must first comprehend how an air fryer works.
Air fryers utilizes circulating hot air between temperatures of 200F or 93C) to 400F or 200C around the food.
This hot air helps in keeping food moist internally while giving it a nice fried appearance externally despite using barely any oil.
Therein lies the charm of using air fryers.
Here's how I made air fryer granola using a stainless steel container lined with parchment paper lining.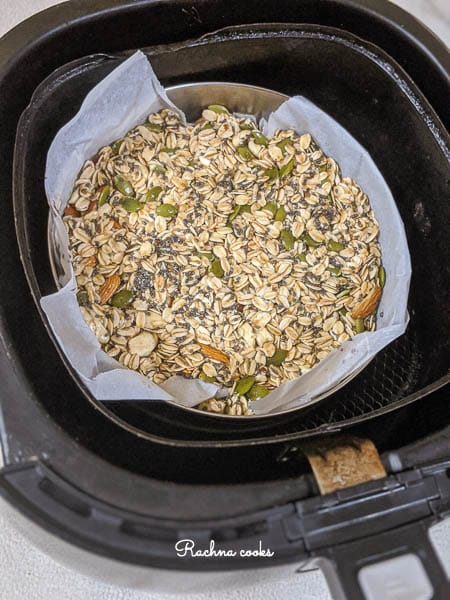 Can You Put Metal in Air Fryer?
The answer is yes, mostly.
Metals can generally withstand high temperatures.
This is the case with most pans that we use on stove tops or ovens.
One rule of thumb is that any metal container that is marked oven safe can be used in air fryer safely.
Metal baking tins, for example, can be used for baking items like cakes or muffins in your air fryer.
Here I am making omelet in air fryer.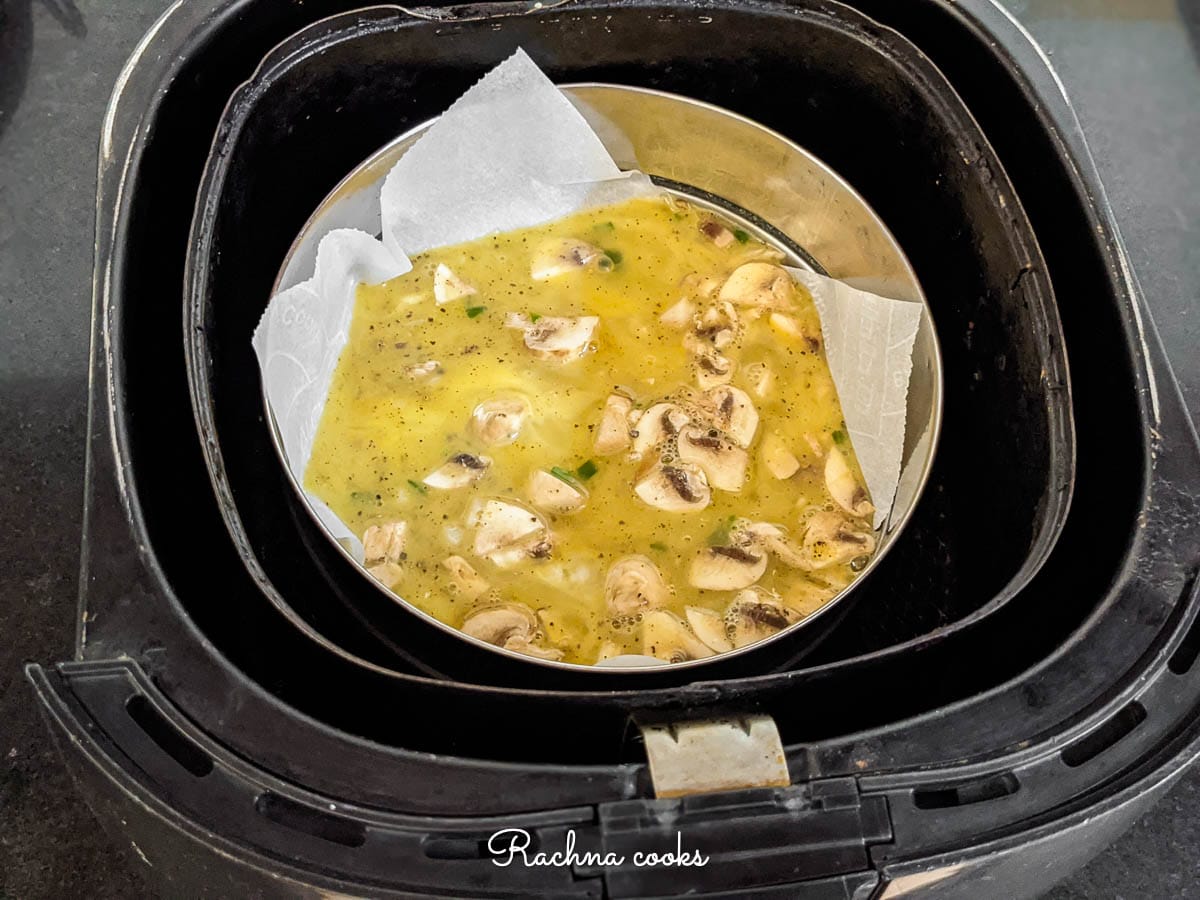 Stainless steel or aluminum foil can also be used to wrap food.
What Metal Containers Are Safe to Use in an Air Fryer?
When choosing metal containers to use in an air fryer, look for containers marked as oven safe.
Oven-safe metal containers like stainless steel, aluminum and cast iron pans that fit in your air fryer can be used effectively and safely.
Here's a set of air fryer accessories that one can use in air fryer.
Make sure to use containers that do not block the air circulation within the fryer.
Is There Any Metal Container That Must Not Be Used in an Air Fryer?
Although metal containers are generally safe to use in an air fryer, any container that has plastic or wooden parts needs to be avoided.
While metal may be safe, plastic or wooden parts may not be safe to use at high temperatures of air fryer.
Painted metals unless specifically mentioned safe to use at high temperatures are also best avoided.
Enamel paints used in cast iron cookware is safe and FDA certified.
Containers made from thin or low-quality metal may not be safe for use unless they are labeled oven safe.
Air fryers are a really useful appliance for making delicious, healthy meals.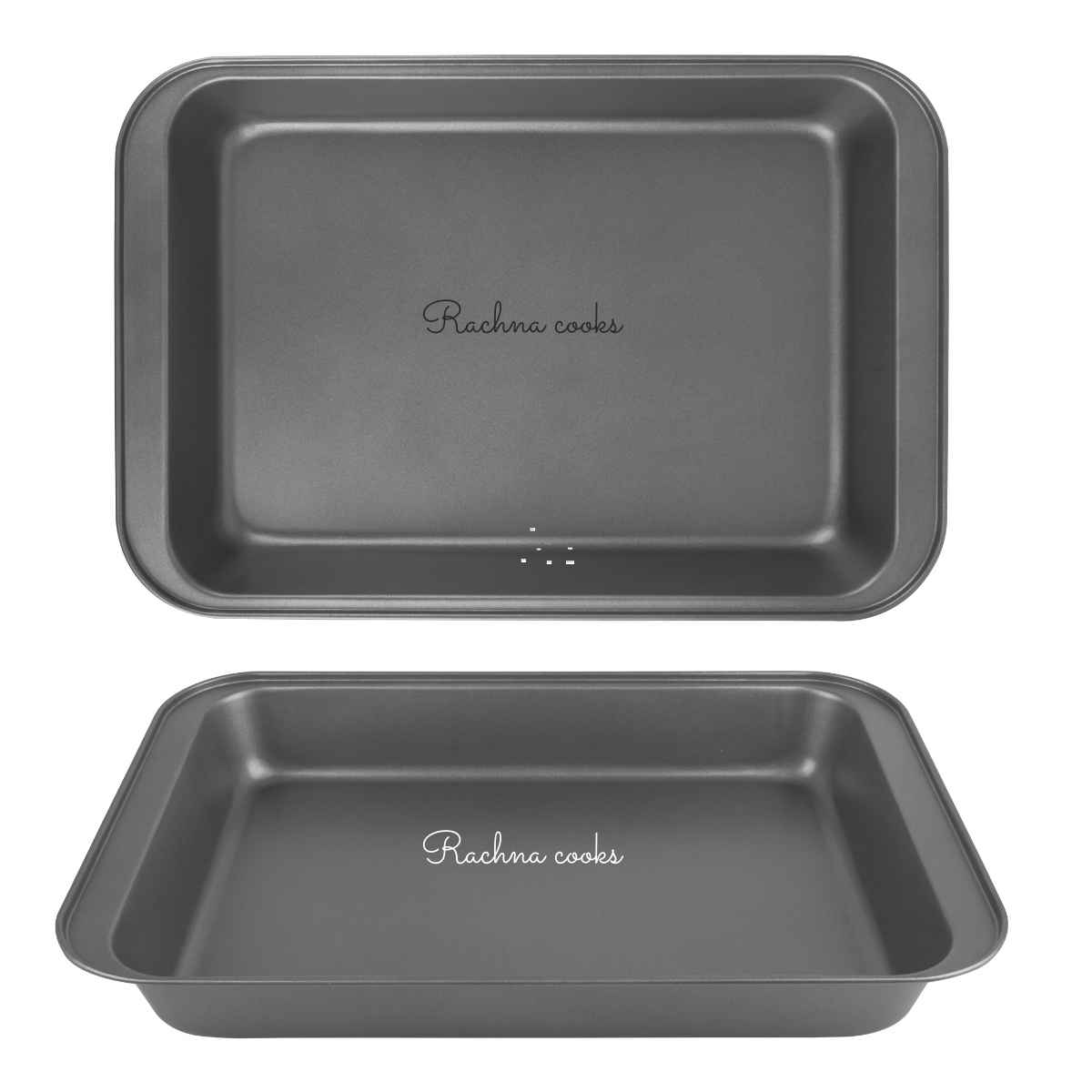 Choose best containers to try out your favourite recipes.
Here's how to clean your air fryer and best oil to use in air fryer.
You may also download my FREE Beginner's Guide to Air fryer Cooking
You can buy my Indian Air fryer Recipes Cookbook here and buy Air fryer Vegan and Vegetarian Recipes cookbook here.
Also join my Awesome Air fryer Recipes Facebook Group for more recipes, conversations and fun.