Can you put paper towels in air fryer? It's a very common question and a valid concern.
Good that you want to check before you actually use it inside your air fryer.
Air fryer is a handy appliance that has really caught the fancy of a lot of home cooks.
It is portable, compact and promises a fried appearance to food despite using very little oil.
It is imperative that one be aware of how to use this appliance and what accessories to use in an air fryer.
I am a Certified Nutritionist and Recipe Developer. I have been using an air fryer for a decade now.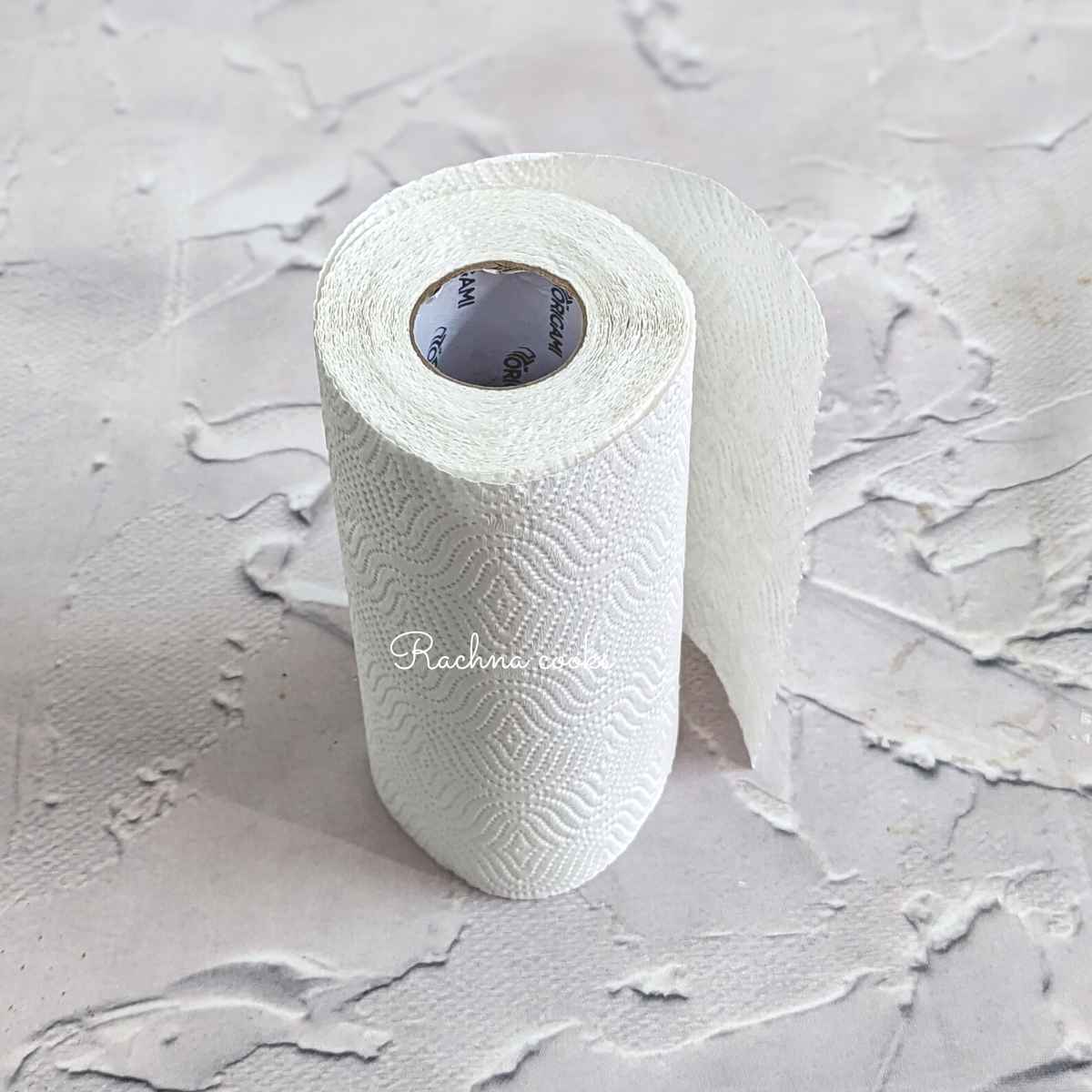 I have two air fryers currently and use them on a daily basis. Many people ask me this question. Let's get to it.
Paper catches fire easily. Paper being very light weight and easily flammable is very unsuitable for use in air fryer.
Any paper that you put inside an air fryer will burn pretty quickly. This is a serious fire hazard.
Never put anything inflammable inside the air fryer.
So the verdict is a resounding NO. Please do not use paper towels inside an air fryer.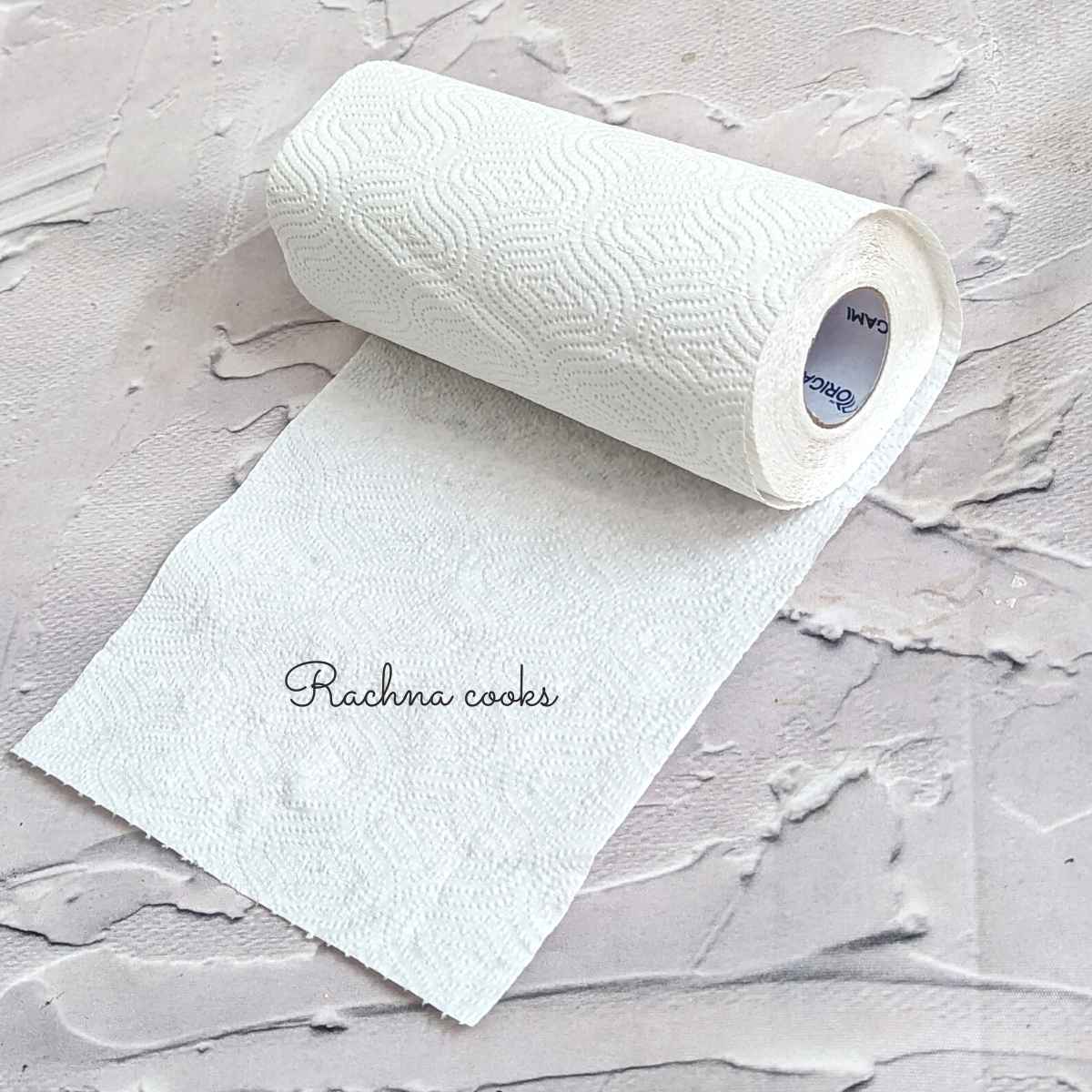 So what can you use then?
You may like My detailed Philips Air fryer User Review
10 common mistakes you can avoid while using an air fryer
Can You Put Parchment Paper in Air fryer?
A parchment paper has a silicone coating and hence can withstand high temperatures of above 200C or 400F that most air fryers operate at.
Hence parchment paper or lining paper that specifically say that they are for use in ovens or air fryers are great for lining air fryer baskets.
These perforated ones are even better as they allow free circulation of air for even cooking.
I have used them in my air fryer regularly to cook food. It's perfectly safe.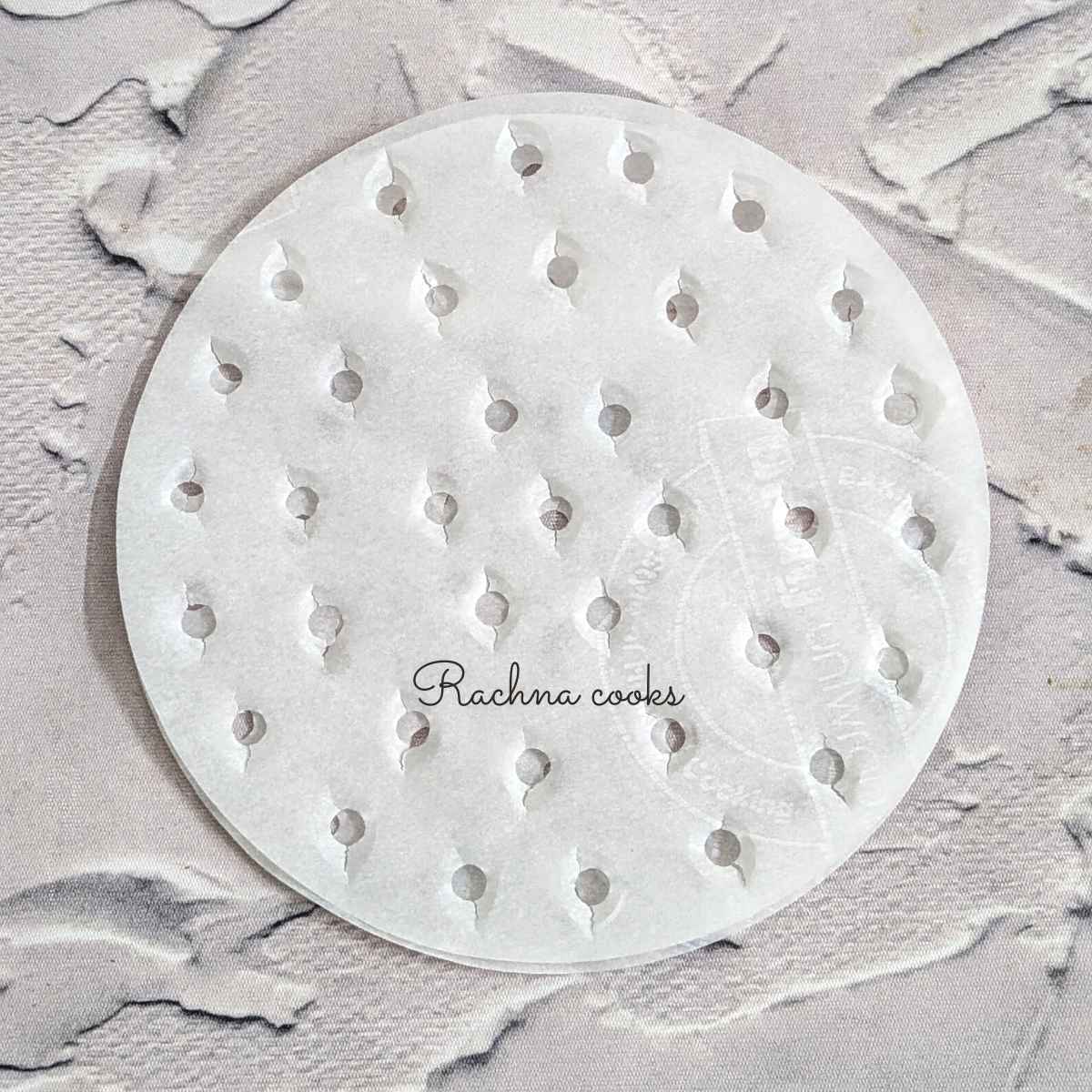 How to Safely Use Parchment Paper in Air fryer
Do remember that you cannot use sandwich wrapping paper or any other glazed paper that is not specifically for use in air fryer.
Unless you are sure that the paper can withstand temperatures above 200C or 400F, do not use that paper.
Also, another consideration is to never use parchment paper without food on top. Never keep it during preheating.
Parchment paper is lightweight. Without food on top to hold it down, it will fly up to the heating element and may catch fire.
So be very mindful of this. This is how you can use parchment paper in air fryer.
Can You Use Wax Paper in Air fryer?
Wax paper is not suitable for use in an air fryer. Wax paper is sensitive to heat and may easily catch fire and burn.
Do not use any paper or accessory that is not specifically for use in the air fryer.
How to Use Silicone Parchment Liners in Air fryer
Yes, these silicone parchment liners are wonderful for lining air fryer baskets. They make clean up easier.
They are better than parchment paper, as they are not disposable. They are environment friendly and cheaper in the long run.
Also they are heavier than paper, hence there is no danger of them ever flying to the heating element and catching fire.
Hope this article helps you in getting more clarity about whether to put paper towel in air fryer and if it is okay to use parchment paper, wax paper and silicone mats in air fryer.
Read here for can you put water in an air fryer.
Do let me know if you have any questions regarding this.
You may also download my FREE Beginner's Guide to Air fryer Cooking
You can buy my Indian Air fryer Recipes Cookbook here and buy Air fryer Vegan and Vegetarian Recipes cookbook here.
Also join my Awesome Air fryer Recipes Facebook Group for more recipes, conversations and fun.