When it comes to using air fryer, one question that many have asked me is, can you put plastic in an air fryer?
In this blog post, I answer this very pertinent question.
The question makes sense as many of us commonly use plastic containers like food safe plastic containers, Tupperware etc. at home.
Many are safe to use in a microwave.
But, it is important to note that plastic is not safe for use in the air fryer.
The only exception is silicone which is created for use at very high temperatures.
Yet, you need to check if it mentions oven safe on the container.
As always, it is also recommended that you check your air fryer's manual for any specific instructions.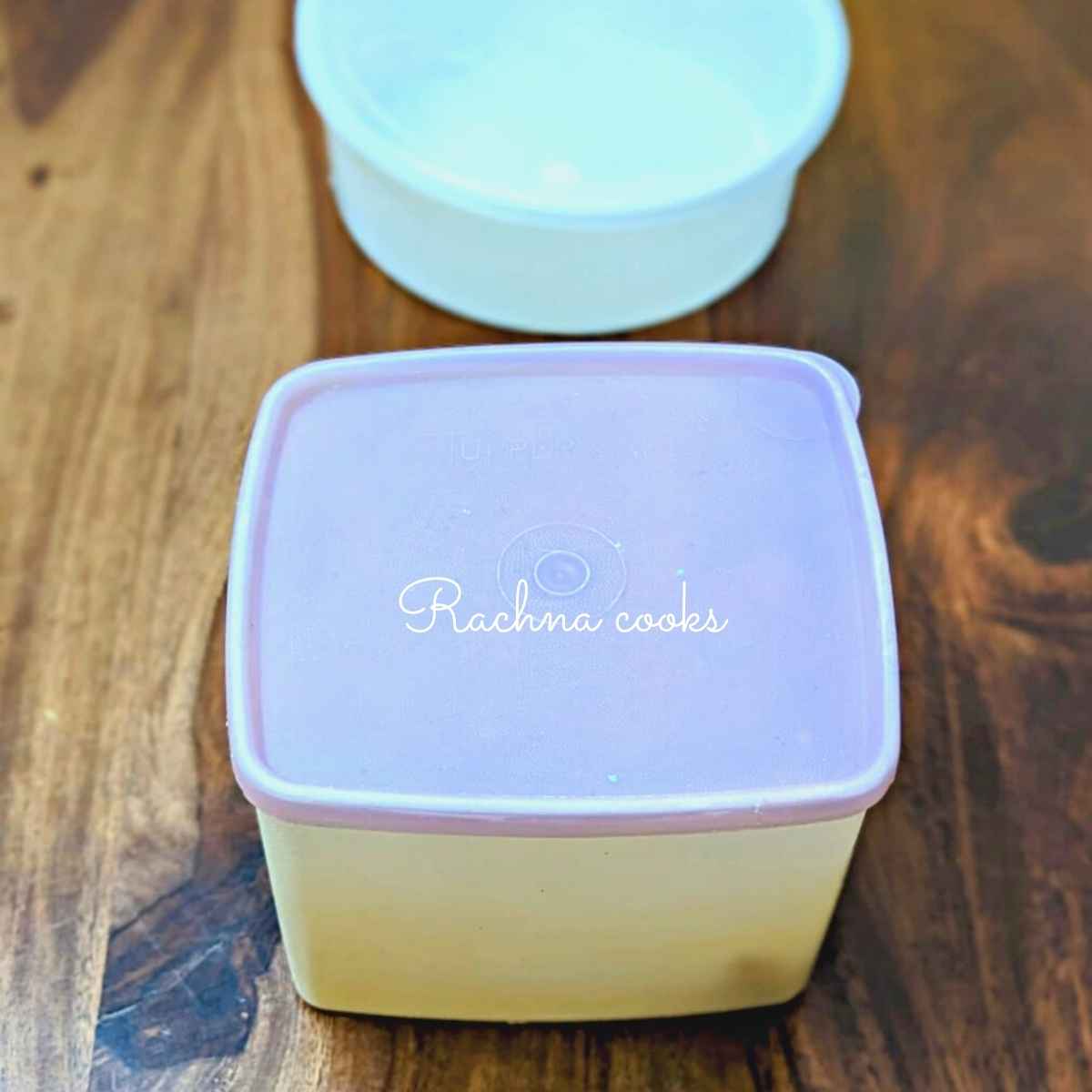 Do also read Can you put water in air fryer, 10 common mistakes you can avoid while using an air fryer and Can you use paper towels in air fryer
Understanding the Air Frying Process
Air fryers cook by circulating hot air at high temperatures upto 400F or 200C.
This hot air crisps up the outer layer while keeping the inside moist hence mimicking deep fried foods.
This helps in using minimal fat while still achieving good results after using air frying.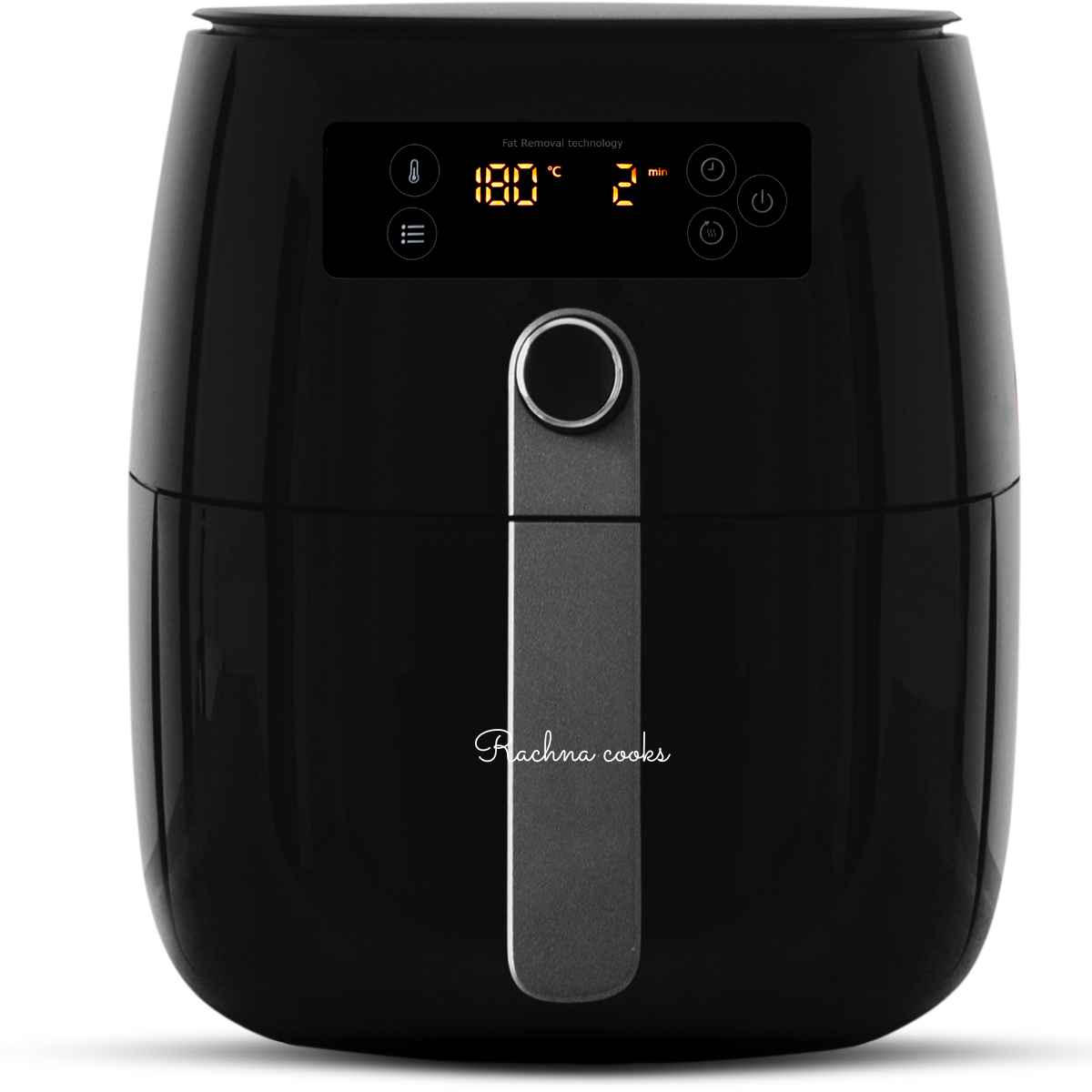 Can You Put Plastic in Air Fryer?
In a nutshell, using regular plastic in an air fryer is not recommended. 
Can you put a plastic bowl, plate or microwavable plastic containers in air fryer?
Not really, but there is a caveat.
Given the high temperatures that an air fryer operates at, most plastic items will quickly melt or warp, causing a sticky mess in your air fryer. 
Also, this can lead to toxic fumes being released, which is very harmful to your health.
Only specific plastics that can withstand very high temperatures can be used in air fryer or oven.
Is Any Plastic Safe to Use in an Air Fryer?
There are certain plastic cookware items like some silicone products, that are safe to use in air fryer.
These are often marked as oven safe.
I use this silicone cake mould for baking cakes in air fryer.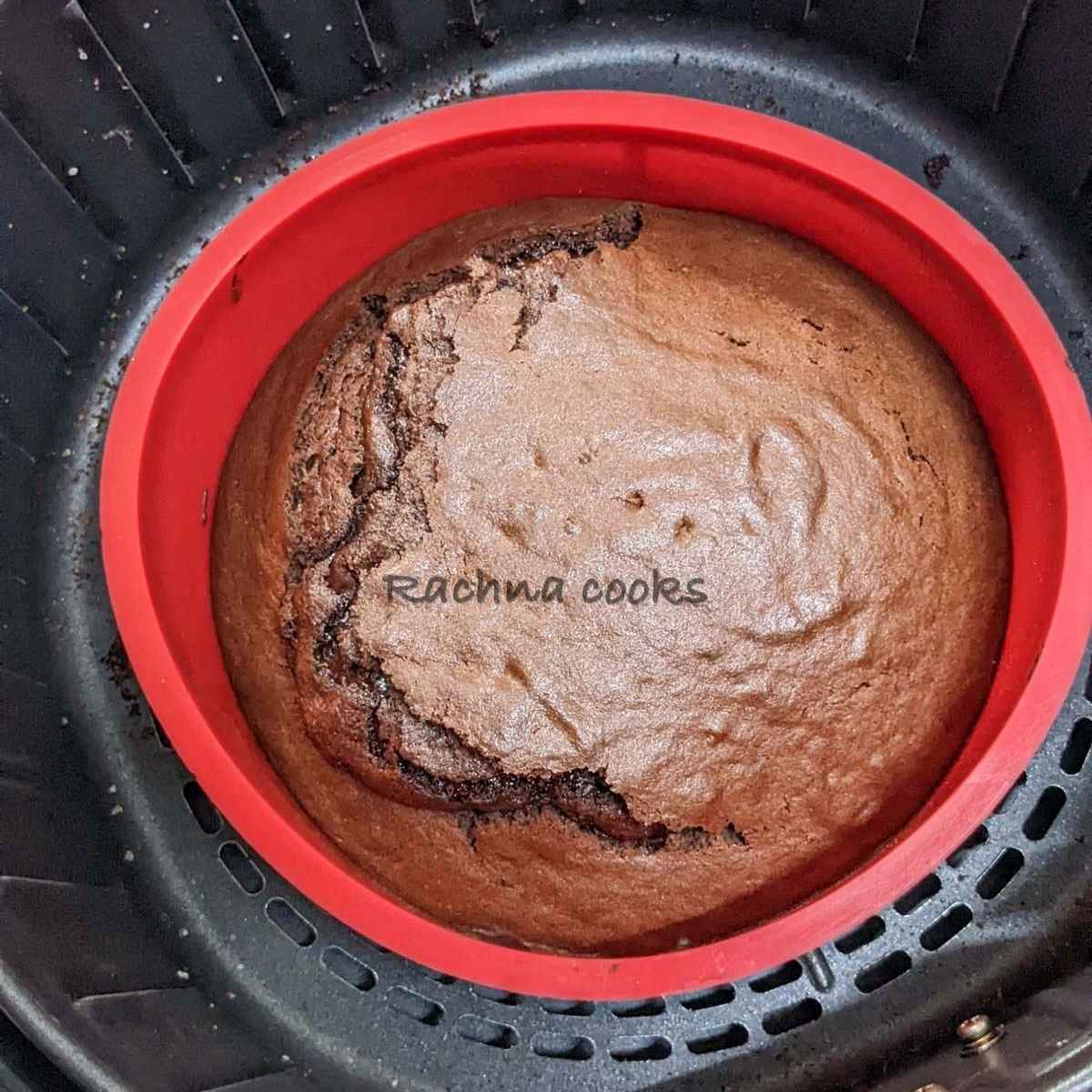 I have also used silicone cup cake moulds in certain recipes like these air fryer egg bites.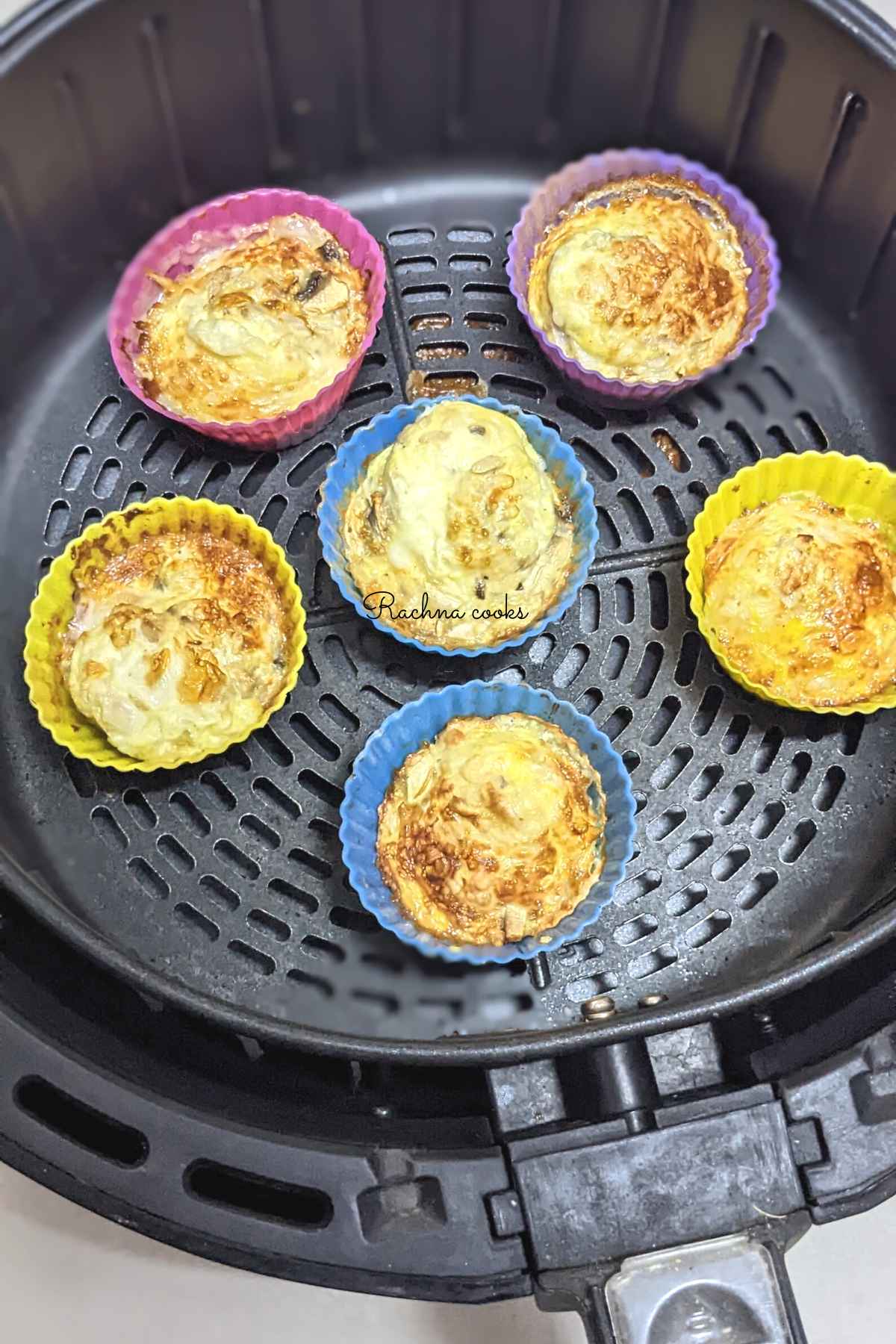 However, even with these heat-resistant plastics, caution is advised.
Always check the manufacturer's instructions to confirm the maximum temperature that the plastic can withstand.
If this temperature is lower than what your air fryer operates at, it's best not to use it.
What are the Harmful Effects of Plastic?
When plastic is subjected to high heat, it can begin to degrade and release toxic chemicals.
Inhaling these fumes can cause respiratory issues and other health problems.
Also, if food comes into contact with melted plastic, these chemicals will contaminate the food, which can lead to harmful effects when ingested.
What Containers are Safe to Use in an Air Fryer?
When it comes to choosing containers for your air fryer, it's best to stick with materials that are designed to handle high heat.
Metal, stainless steel or ceramic containers, specifically made for oven use, are typically safe options.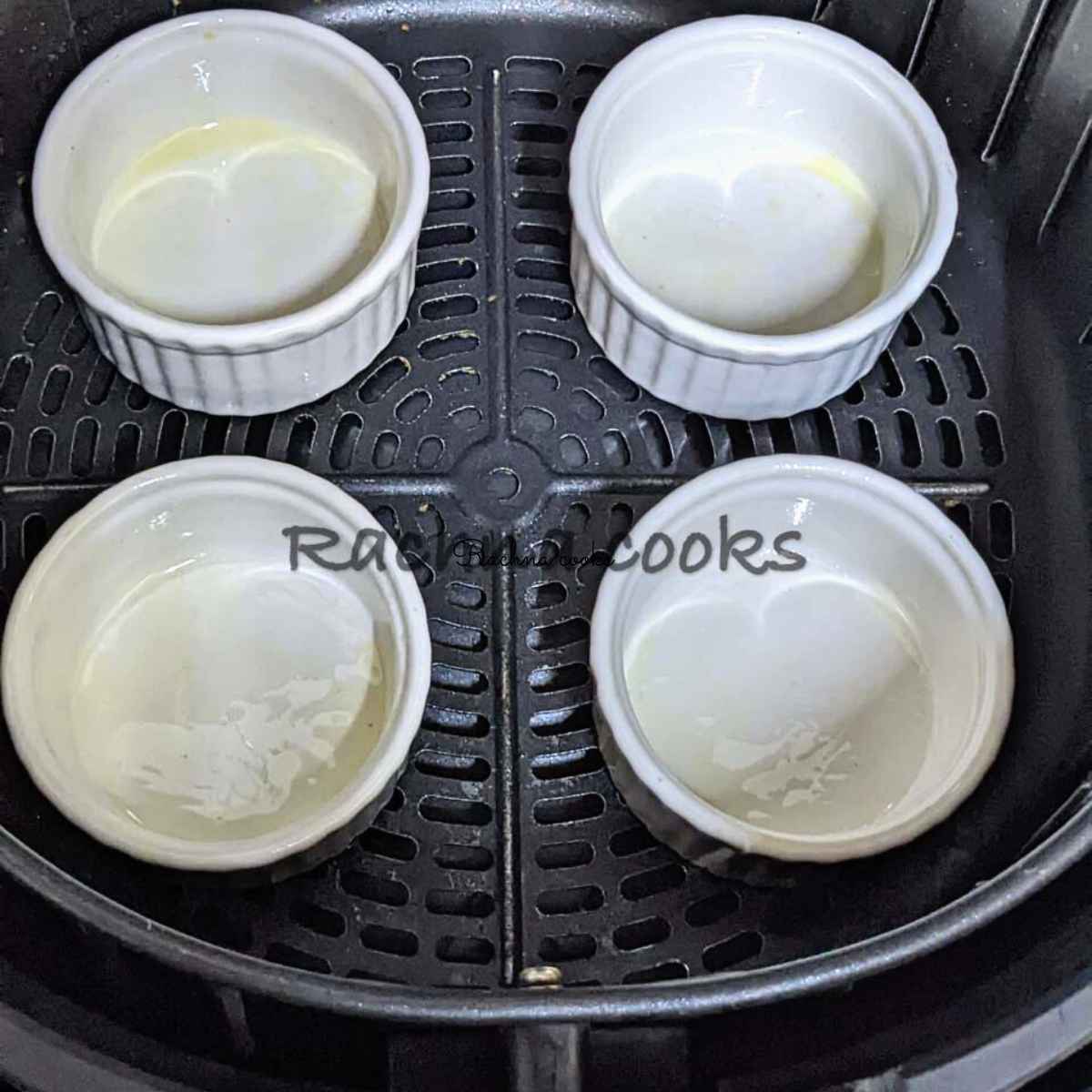 Some air fryers come with their own safe-to-use accessories, like baking pans and skewers, that are designed to fit perfectly inside the appliance.
Always ensure the containers or accessories you use are labeled as air fryer safe or oven safe to avoid any unwanted accidents.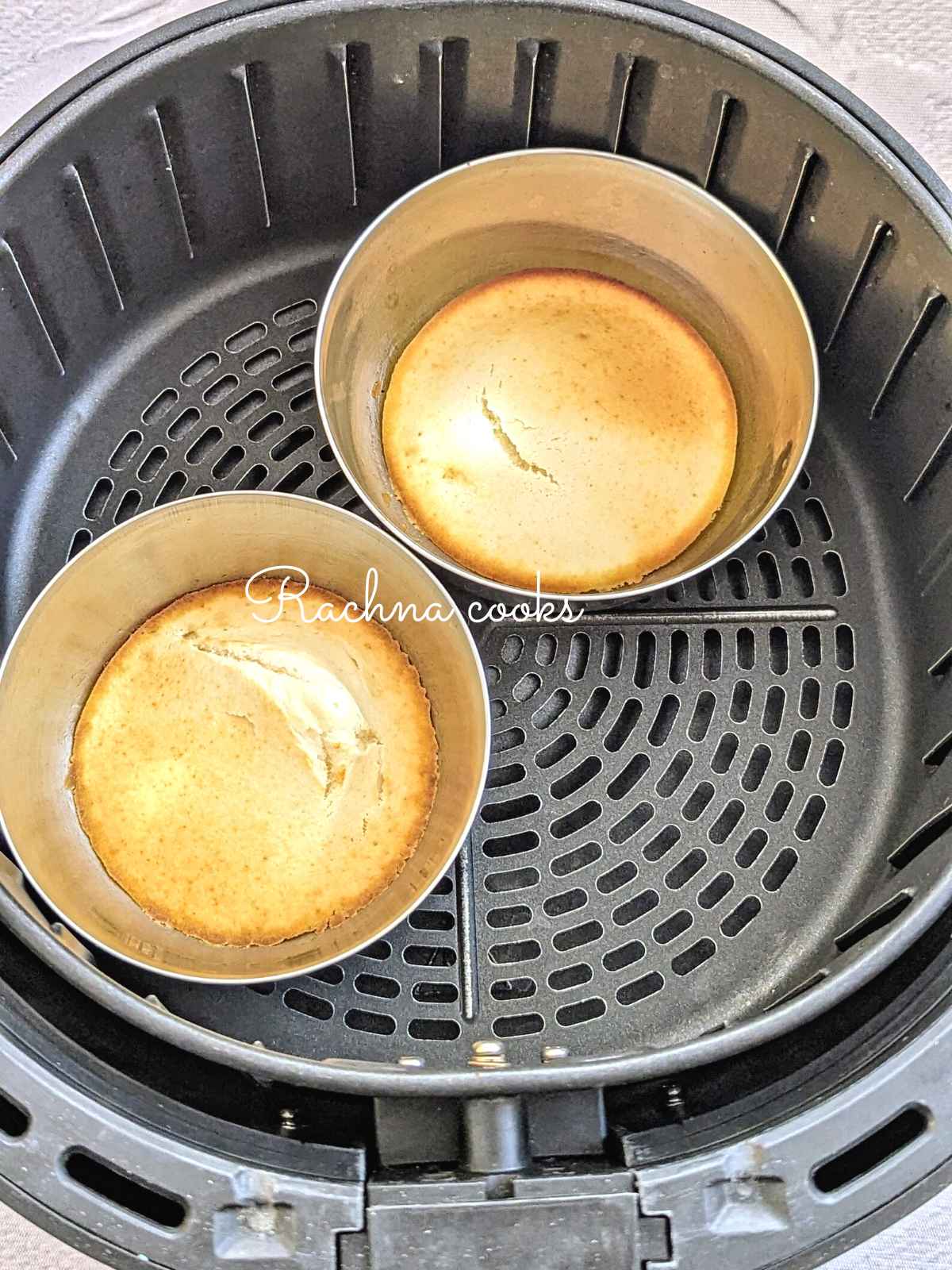 Air fryers are a very handy appliance for making delicious, healthy meals.
However, be safe when choosing accessories to use. Regular plastic is not suitable for air frying.
Even heat-resistant plastic should be used with caution after confirming what temperatures it is safe to cook at.
Here's how to clean your air fryer and best oil to use in air fryer.
You may also download my FREE Beginner's Guide to Air fryer Cooking
You can buy my Indian Air fryer Recipes Cookbook here and buy Air fryer Vegan and Vegetarian Recipes cookbook here.
Also join my Awesome Air fryer Recipes Facebook Group for more recipes, conversations and fun.