Frozen chicken patties in air fryer go from frozen to super crispy in a matter of minutes. Make fantastic chicken burgers in air fryer using these patties for a quick meal.
The best part about air frying is how consistently and evenly frozen foods cook in air fryer. Perfect every single time and no thawing needed.
My kids love burgers. I guess all kids do. While I do make patties from scratch many times, these frozen ones are a real lifesaver when you are in a rush for something quick and tasty.
You can use Tyson's, Yummies or any other brand frozen breaded chicken patties. Hamburgers or veggie burger patties will work just as well.
You may also like these delicious frozen hash browns, frozen wings in air fryer, frozen pizza rolls and frozen French fries.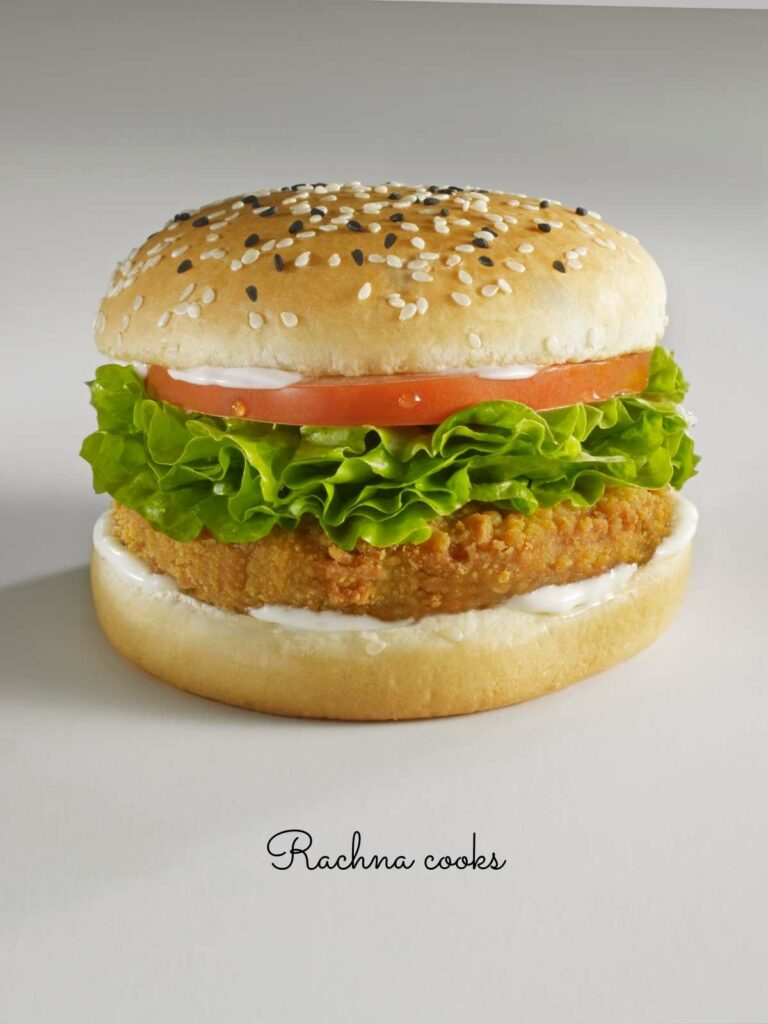 How to Assemble the Burger
1. Preheat air fryer at 200 C for 3 minutes. Take the frozen chicken patties and arrange in air fryer basket.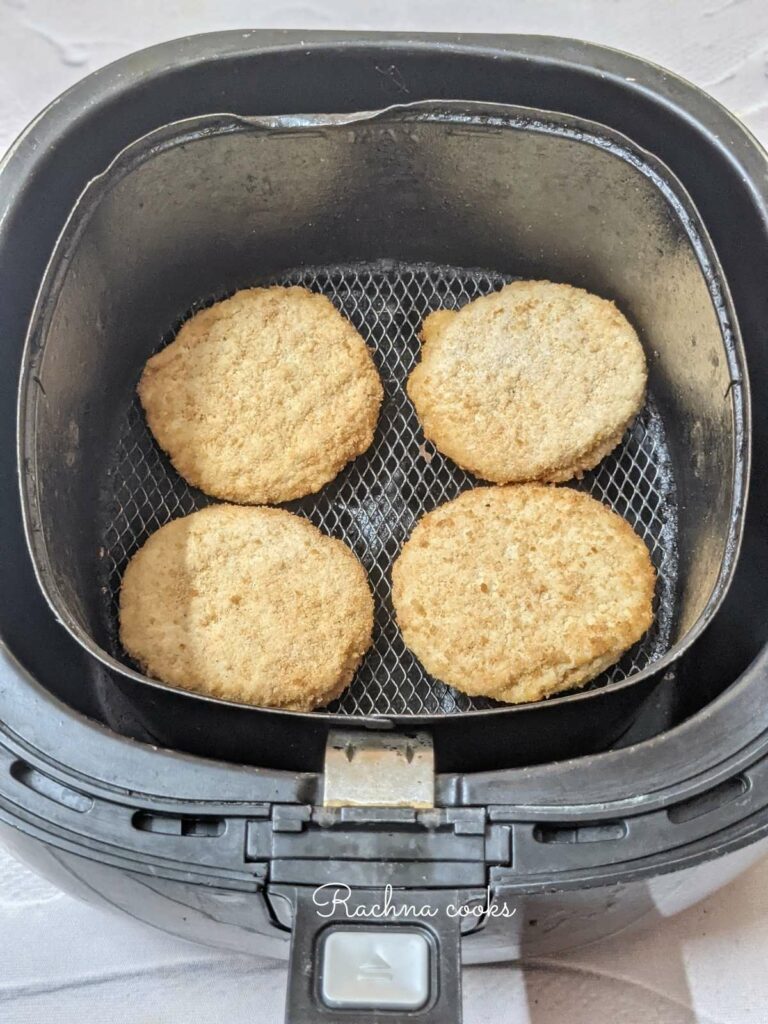 Cook the chicken patties for 6-8 minutes at 200 C in the air fryer till crispy golden brown and well cooked.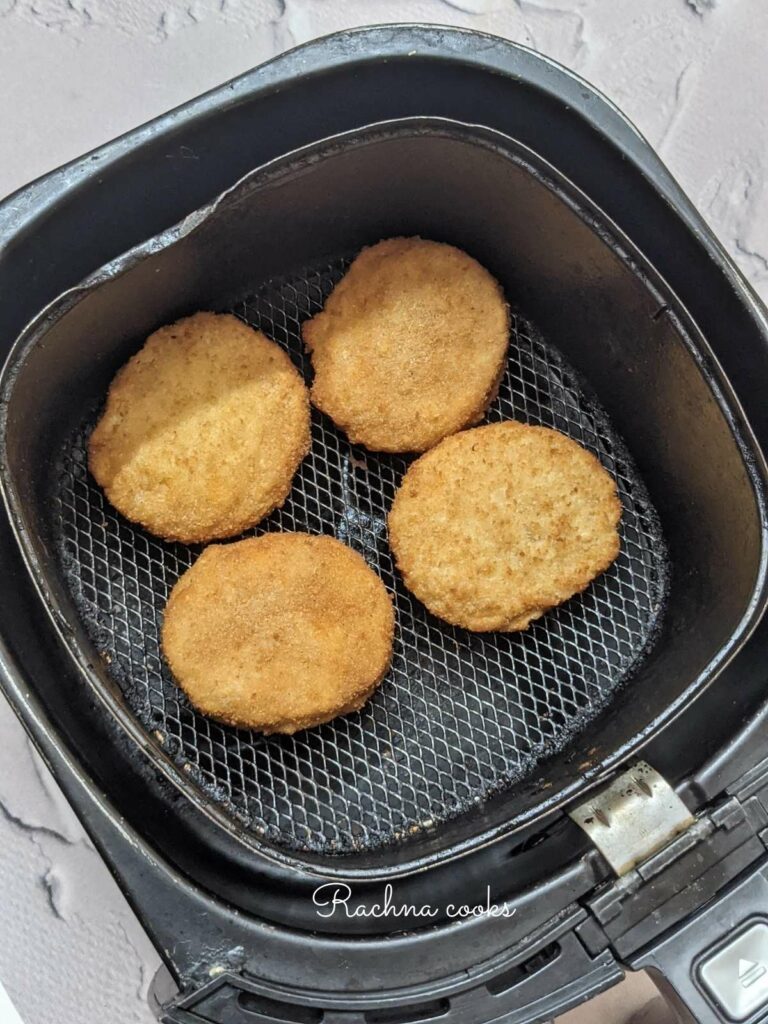 2. Slit the burger bun: Toast it lightly in the skillet or in air fry at 200 C for 2 minutes.
3. Keep slices of tomatoes, onion and lettuce.
4. Cheese slice are optional.
4. Keep mayo and honey mustard sauces or any other sauces that you like.
5. To assemble, lightly brush your sauces/mayo on the internal sides of the split bun.
Pile lettuce leaves, tomato and onion slices, cheese slice and plop the burger patty.
Put some more sauce or any spice mix of your choice if you like. Close the bun and consume.
Here's the recipe card: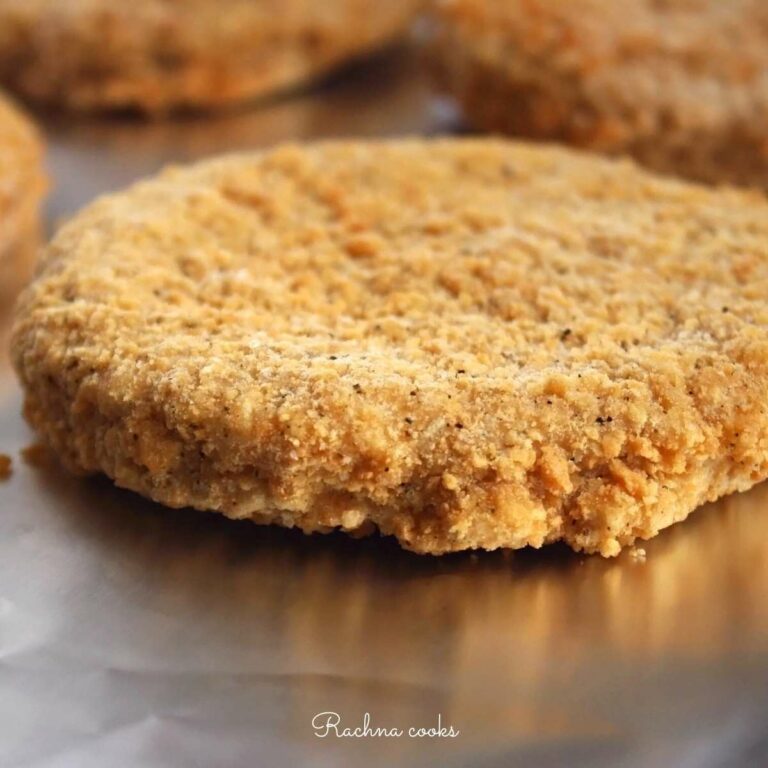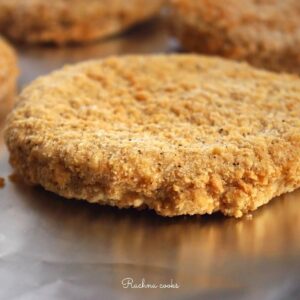 Air fryer Frozen Chicken Patties
These air fryer frozen chicken patties are done in minutes. Make perfect air fryer chicken burger by toasting the bun, using the patty with veggies and sauces.
Instructions
Preheat air fryer at 200 C or 390 F for about 3 minutes.

Put in the burgers from frozen into the air fryer basket. Make sure there is space between them.

Air fry for about 6-8 minutes till crispy golden brown and well cooked. You can flip them in the middle.

Take them out.

Now slit the burger buns into halves. Toast them for about 2 minutes at 390F till they are lightly toasted. Take them out.

If you don't wish to toast your burger buns, you can have them as is.
Notes
1. You can make the burgers without preheating the air fryer. You may take 2 minutes more of air frying time.
2. Burger buns can be toasted or had as it is as per your choice.
3. To assemble the burgers put in the sauces/relishes of your choice in the split buns. Add tomato, onion and lettuces slices, cheese slice (optional) and the patty. Put some more sauce and enjoy your burger. You can add any toppings that you like.
Nutrition
Calories:
145.5
kcal
Carbohydrates:
11.42
g
Protein:
6.5
g
Fat:
5.7
g
Saturated Fat:
2.26
g
Sugar:
1.4
g
Check out our Food videos
Subscribe to our Food channel for recipe videos
If you liked the recipe, I request you to give it a star * rating. Thanks.