Lychee is a sweet and juicy tropical fruit. This post shares all you need to know about lychee including how to eat lychee.
Lychees or litchis are a delicious white fleshed fruit which is sweet with a hint of tartness. It has a fruity smell almost rose like.
It is a very tasty fruit that can be eaten as it is or used to make delicious lychee lemonade, ice cream or lychee mojito with it.
I have grown up eating lychees in India, where it is a summer fruit. Vendors sell it in bunches. Long stems laden with pink skinned fruit.
Peel and eat for a heavenly delight.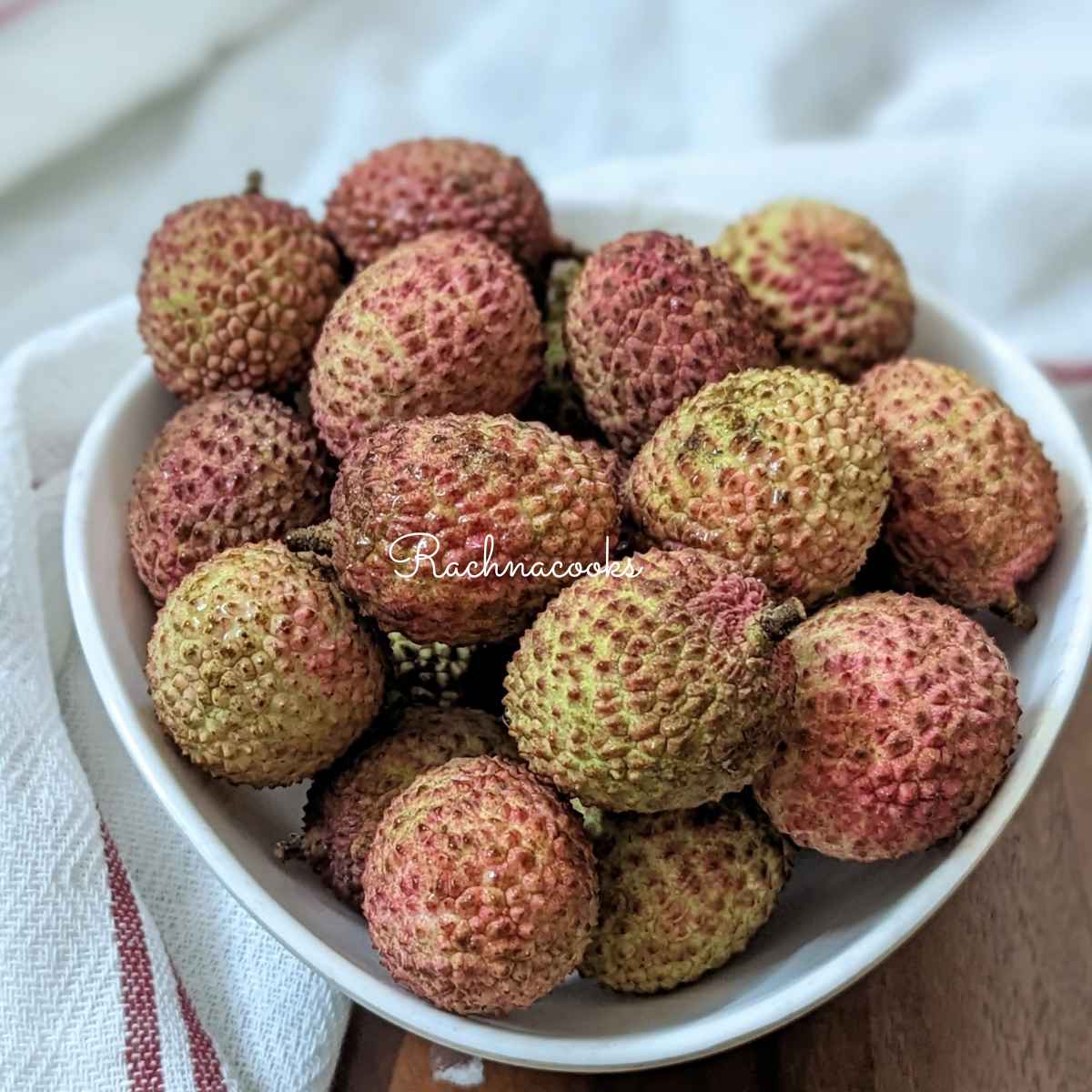 What is Lychee Fruit?
The lychee fruit, also known as litchi, is an oval shaped fruit with plump white flesh.
It has rough dark pink skin that is peeled away to reveal the juicy fruit inside.
There is a dark brown pit or seed that must be discarded. This is not edible.
Where Did Lychee Originate
Lychee is native of China. This luscious fruit is also found in South Asia including India, Philippines, Thailand etc.
It quickly became a staple in many local diets. It also grows in Florida.
It is now available all over the world. You can also find canned lychees easily.
What Makes Lychee So Delicious?
Lychee is a universally loved fruit for its sweetness and taste. It has a hint of tartness and a fruity aroma that reminds me of fresh roses.
It has a clean, really sweet and luscious pulp that is so delightful when had as is.
You must taste lychees if you have not done it so far.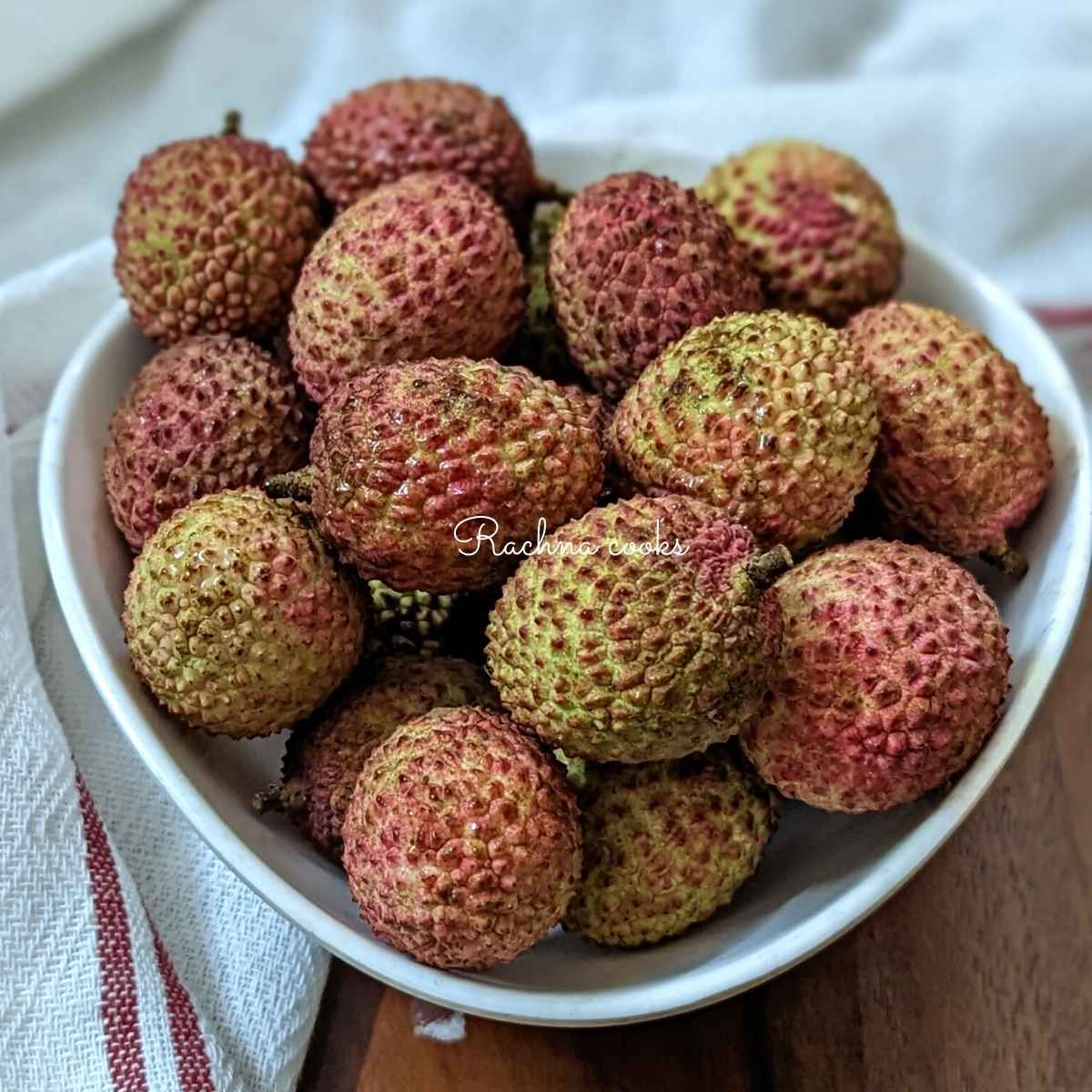 Nutritional Value of Lychee
Lychee is packed with nutrients that are beneficial for health.
It is rich in Vitamin C, an antioxidant that supports immune function and skin health.
The fruit also contains dietary fiber, beneficial for digestion.
Lychee is a source of B-vitamins, potassium, and copper.
Despite its sweet taste, it's low in calories, making it a healthy choice for those looking to maintain a balanced diet.
Tips for Selecting the Best Lychee
At your fruit seller or grocery store, look for fruits that have a vibrant red or pink-red colour. These are generally ripe.
When pressed, a ripe lychee yields a little. It should not be too squishy or too hard.
Unripe lychees should never be consumed. Ripe lychees only stay for 3-4 days before going bad.
Ripe lychees also have a nice sweet aroma. Choose ripe or almost lychees for consumption.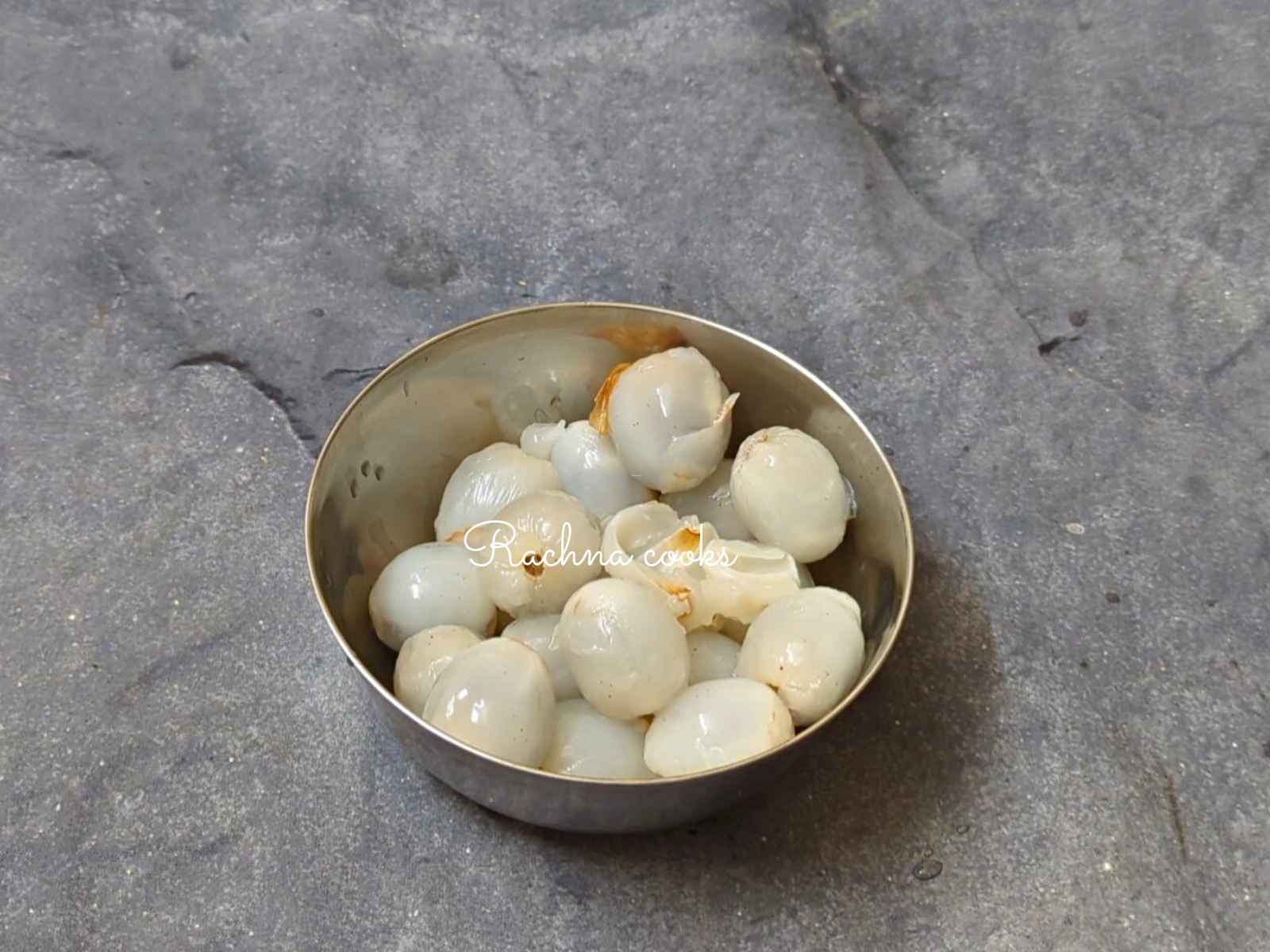 Storage of Lychee
If you're planning to consume the lychee within a few days, store them in a cool, dry place.
However, if you want to keep them fresh for a longer period, place them in a brown paper bag and refrigerate.
This method can extend their life for up to two weeks.
Do not wash them until you're ready to eat, as excess moisture can lead to mold.
If you want to store lychee for a longer period, you can peel and deseed the fruit and then freeze it.
How to Peel and Eat Lychee
Pick the lychee or litchi fruit. It has a dark pink scaly skin.
Using your fingers, peel the skin to reveal the juicy lychee fruit.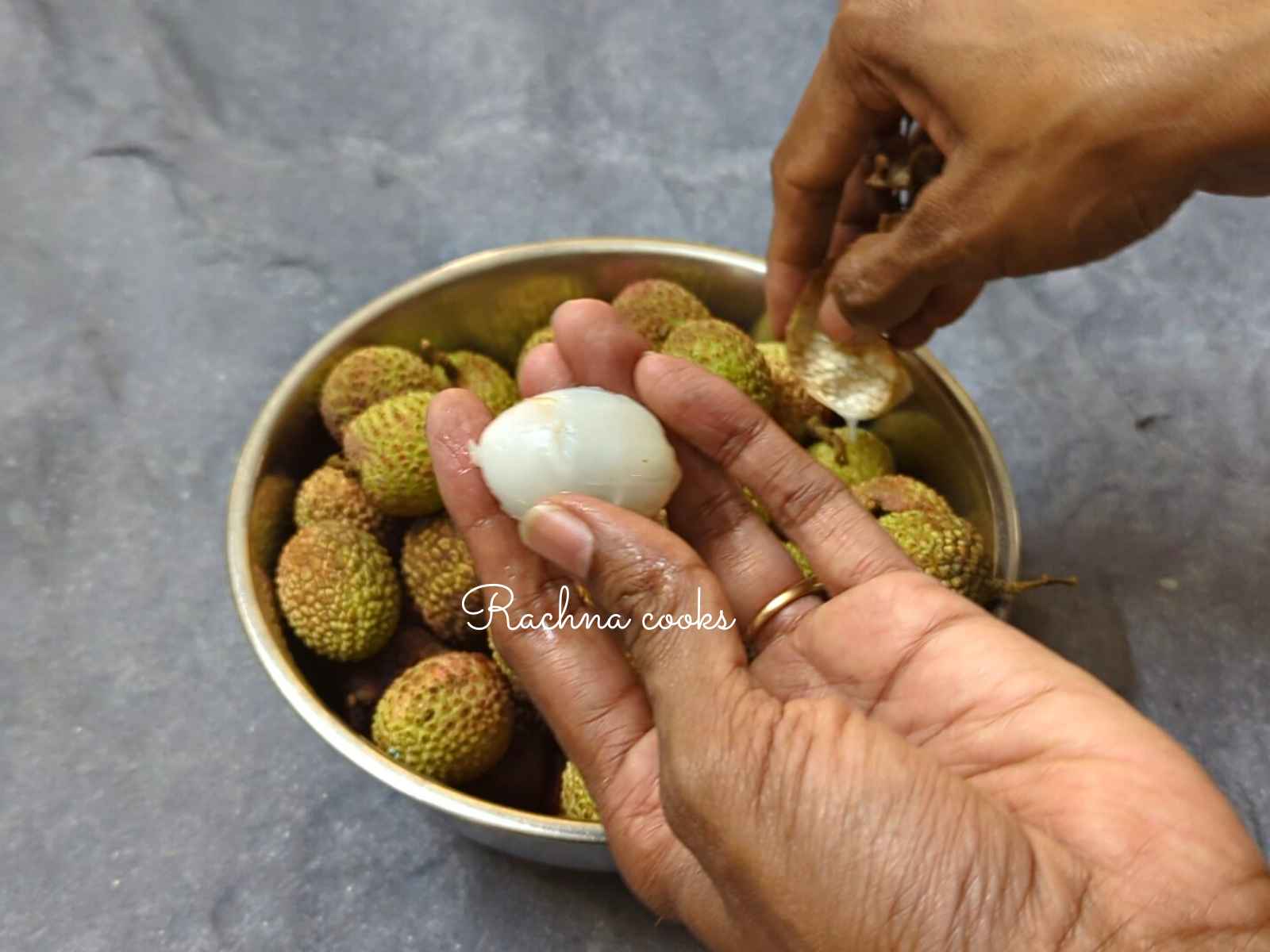 You can put the fruit in your mouth and using your teeth take the pulp out.
There is a pit or seeds inside. That must not be eaten. It is inedible and can cause upset stomach.
Spit it out.
Remember to not consume unripe lychees and never to consume the seed. Enjoy this delicious fruit.