You've already read the recipe of my tangy Nimbu ka achaar. This is the second version I made with the lemons from my mother-in-law's tree -- a sweet sour pickle. Again, a pretty simple recipe. I love to have it with parathas or as a side for lunch or dinner
So let's go for the recipe:
Ingredients:
Lemons/lime (500 gms.) I used yellow ripe lemons
2 tbsp. salt
2 tbsp. black salt
2 tbsp. red chilly powder (Kashmiri red chilly powder if you don't want your pickle hot)
1 tbsp. turmeric powder
1 tbsp.  ajwain (carrom seeds)
About 10 green chillies (100 gm.) cut into large pieces
1 cup sugar (more if you like your pickle sweeter)
Recipe:
Wash and dry the lemons.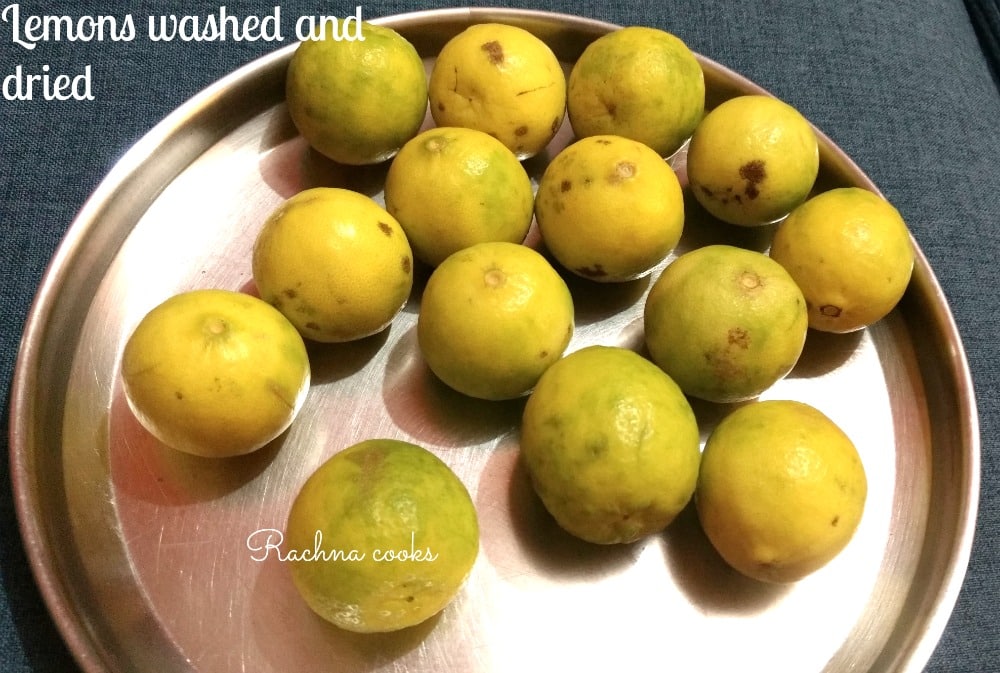 Cut them into halves, quarters or eight parts as I did. Remove the seeds. Then add chopped chillies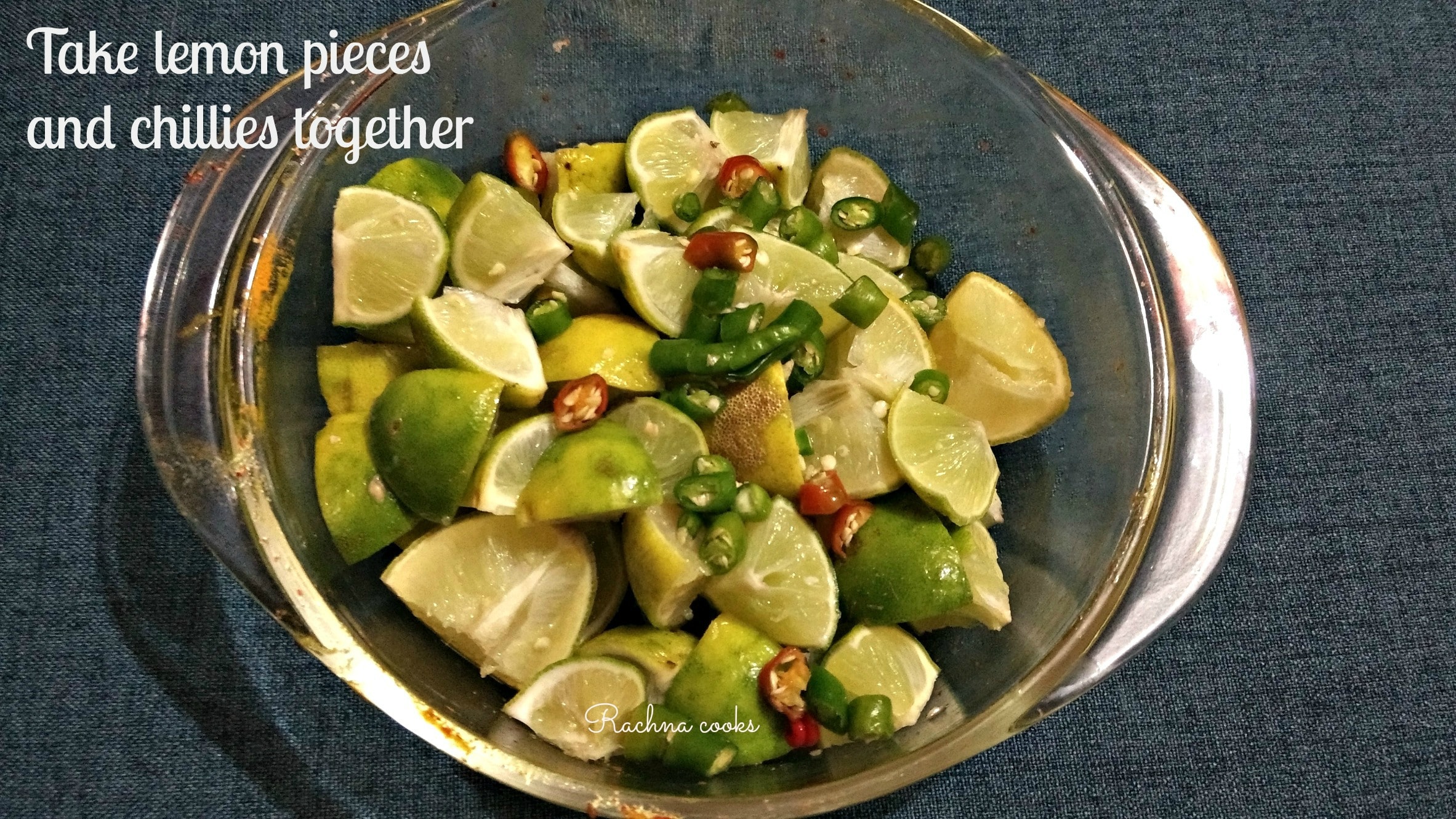 Now take a large pan. Add in the salts, chilly powder, carrom seeds and turmeric and mix well.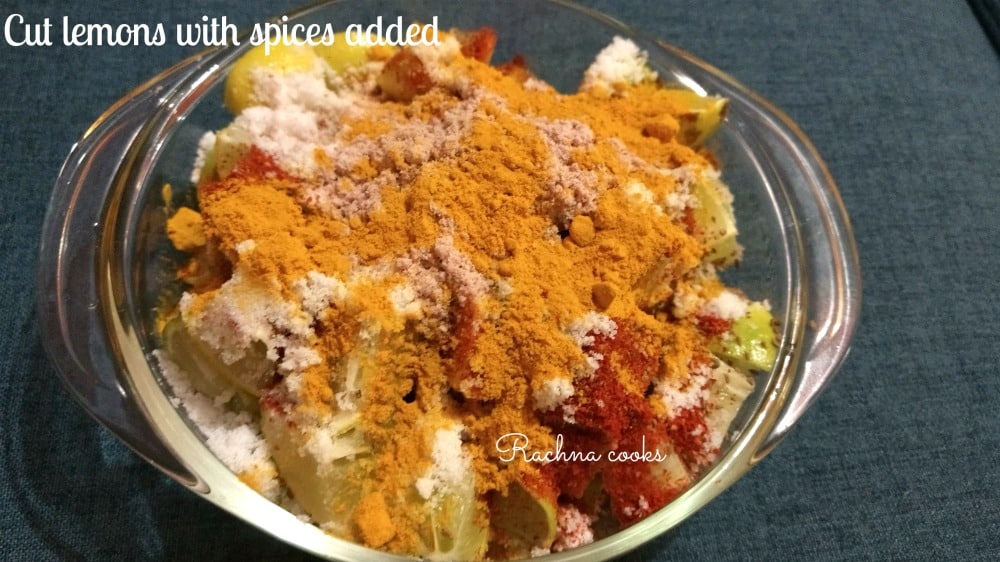 Mix well and now add sugar.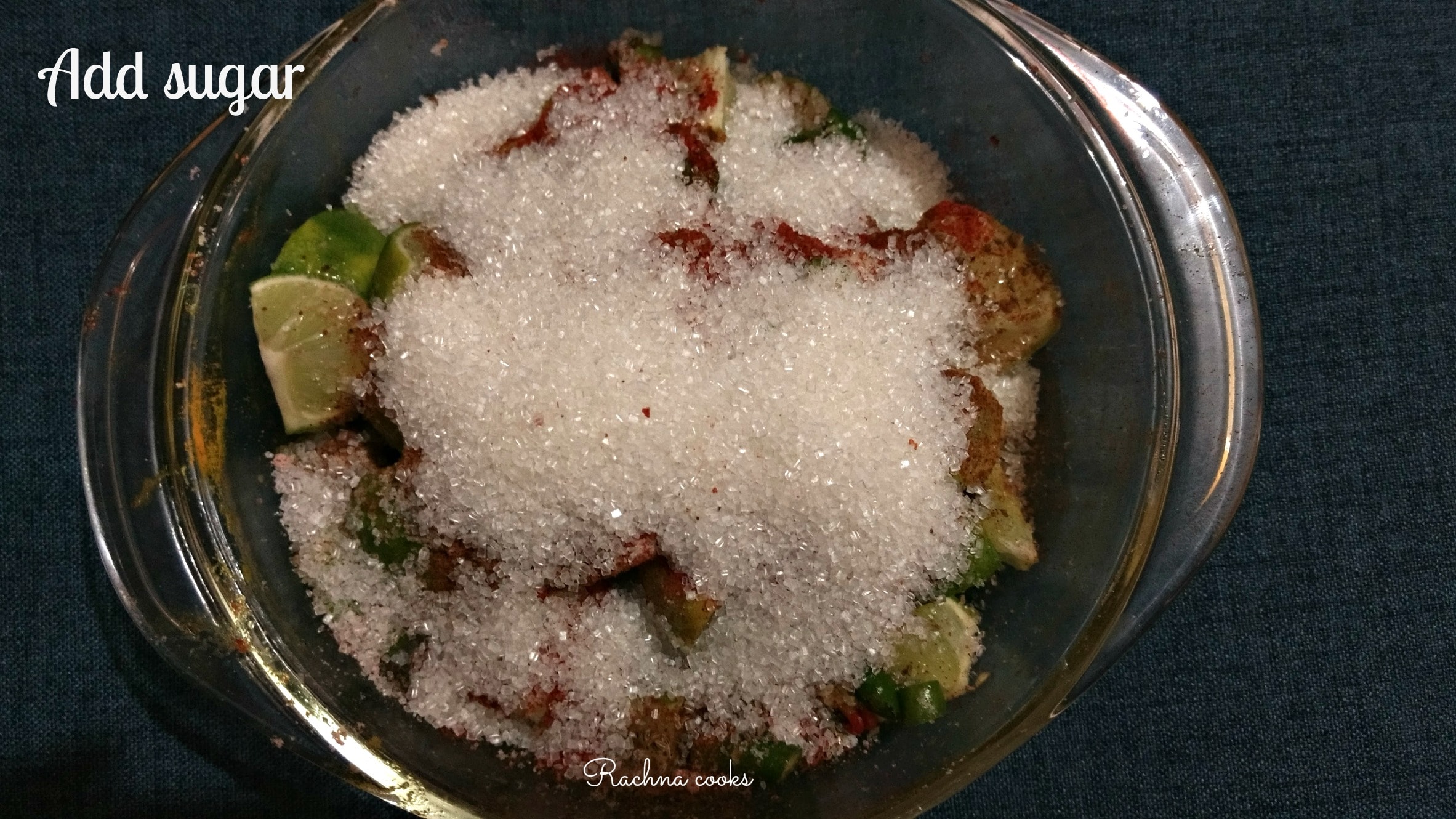 Mix again and add to a clean and dry pickle jar. Use glass or ceramic barnis (jars). Sterilize the jars with some hot water and dry in the sun if possible.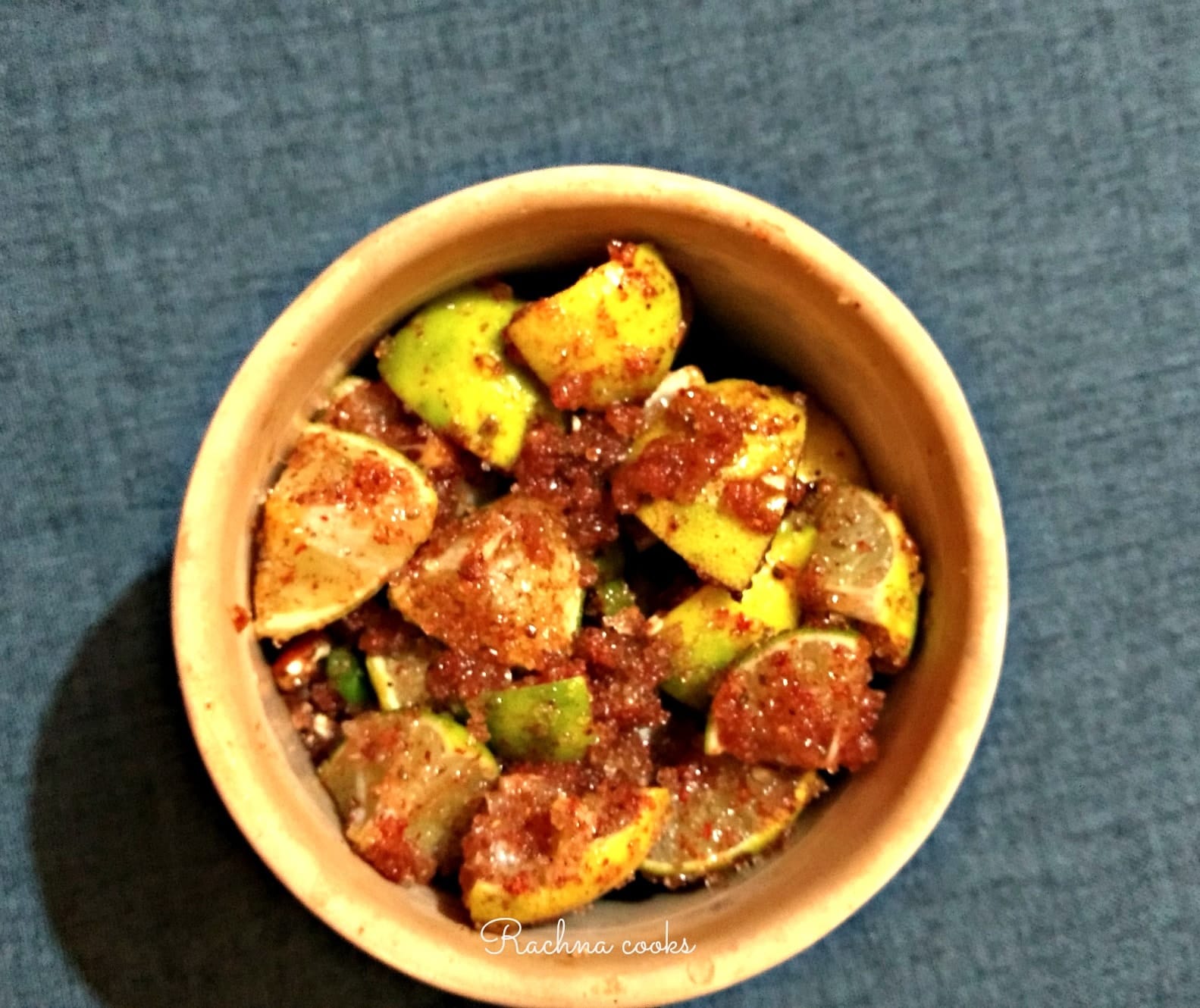 Now comes the maturing part. You will need to keep this glass jar out in the sun from morning to evening during sunlight hours. Shake it well everyday.
I needed about 10 days in the sun for the lemon pickle to mature and for the peel to soften. The pickle will reduce in quantity as water comes out of lemons, and it will also darken and become syrupy with time.
Mix well and it is ready to eat. Enjoy this tangy sweet treat.
Tips:
Always keep everything very clean and take the pickle out with dry spoon.
You can vary the quantity of sugar and chilly powder as per taste.
Some people add pepper powder and garam masala to make the pickle more spicy.
This pickle will last you for months about 4-6 months if stored in a cool, dry place. No need to refrigerate.
Let me know if you try this pickle. It really is an easy recipe. This khatta meetha nimbu ka achaar goes well with lunch, dinner or with parathas, rotis and pooris.