As someone who has been exercising regularly for the past 15 years, through 2 pregnancies and now mid-life, let me tell you being regular is not easy.
Staying consistent with your fitness and health goals is even tougher. But you can do it even if you fall off the wagon multiple times.
My younger son calls me the fittest mom my age, and I take that as a huge compliment and motivator. After all, I can outjog the kids during my 5K runs.
It is Achievable
For someone who was utterly unfit in my school days, I have come a long way. I had stiff limbs and big fitness issues while being really slim.
I am sure many envied me for my slender figure while I wanted to get fitter.
Grass is always greener on the other side.
Yes, you can get fit if you put your mind and a plan to it. Believe me!
Take Baby Steps and Grow Progressively
Let's face it. Most of us workout to lose weight or stay in shape.
The other benefits like increased stamina, better emotional wellbeing, flexible joints, stronger bones and better muscle tone unveil themselves slowly.
If you have lead a completely sedentary life, start slow. Start 3 days a week with just a 15-minute walk.
Document your journey somewhere. Maintain a journal. Tick on a calendar. Try social media. But track you must.
I am doing a 100-day fitness challenge on twitter. You can follow my updates there. My handle is @rachnaparmar.
Increase your pace as you go along. If you are stuck at 15 minutes per day even after a month, you need to push.
When working out, your body gets used to a certain workout and will stop showing results.
Hence, you must progressively increase either time or intensity or both with passing weeks.
It is very important to progressively challenge your body more. Else, your results will plateau.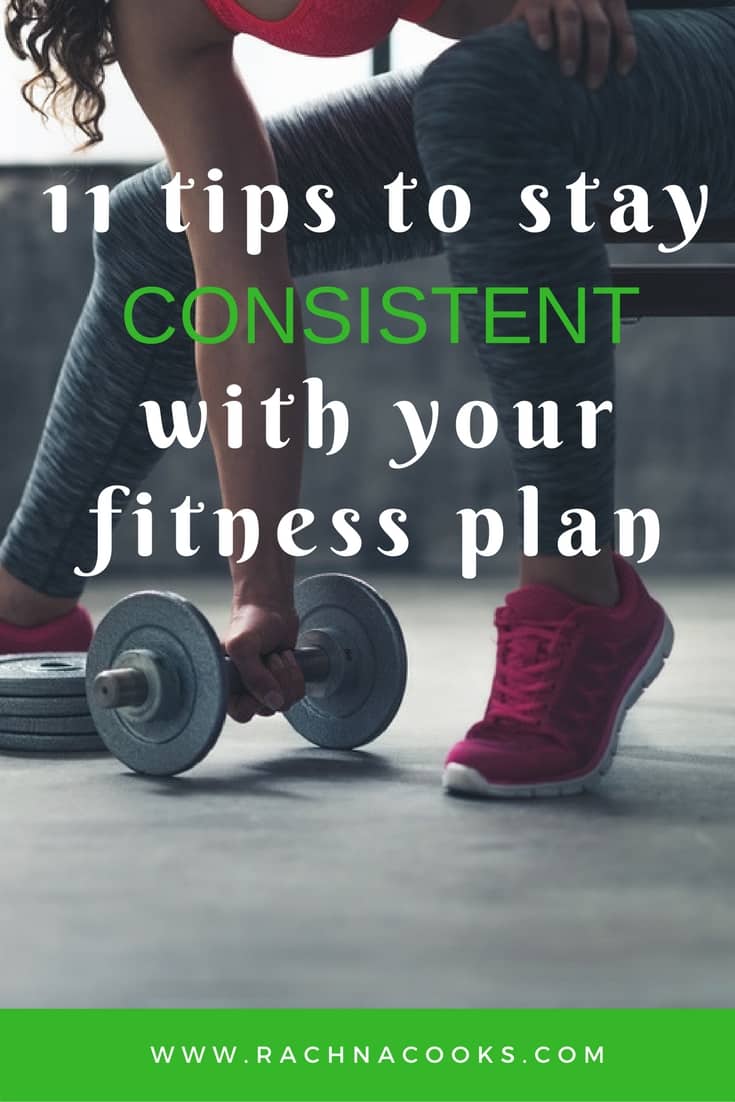 Make a Workout Plan
Optimally you should workout 5 days a week and give your body 2 days of active rest (light yoga or just stay physically active).
Cardio activities include: Brisk walking, jogging, running, cycling, treadmill, swimming, sports, cardio routines like burpees, jumps, aerobics routines, Zumba and dance routines .
Muscle work includes: Strength training with weights or body weight. Things like lunges, squats, curls, pushups etc.
Never do muscle work on the same muscle groups two days in a row. When starting out, it is best to do muscle work with a trainer to avoid injury.
Some workouts have a combination of both.
It is very important to incorporate strength training in your workout. It tones your body and strengthens your bones.
Women in late 30s and early 40s really must do it for their bone health. For some reason, women shy away from lifting weights. Trust me, there is no reason to.
My workout plan typically for a week is:
Day 1: Run/Jog 5K. I have progressively increased my speed to about 8-9 km. per hour.
Day 2: Strength Training: Lower body + core with some HIIT (cardio)
Day 3: Yoga/Run/Jog
Day 4: Strength training: Upper body strength training + some cardio
Day 5: Run/Jog
Day 6 and 7 Active Rest
Create your own plan to cater to your fitness level and goals.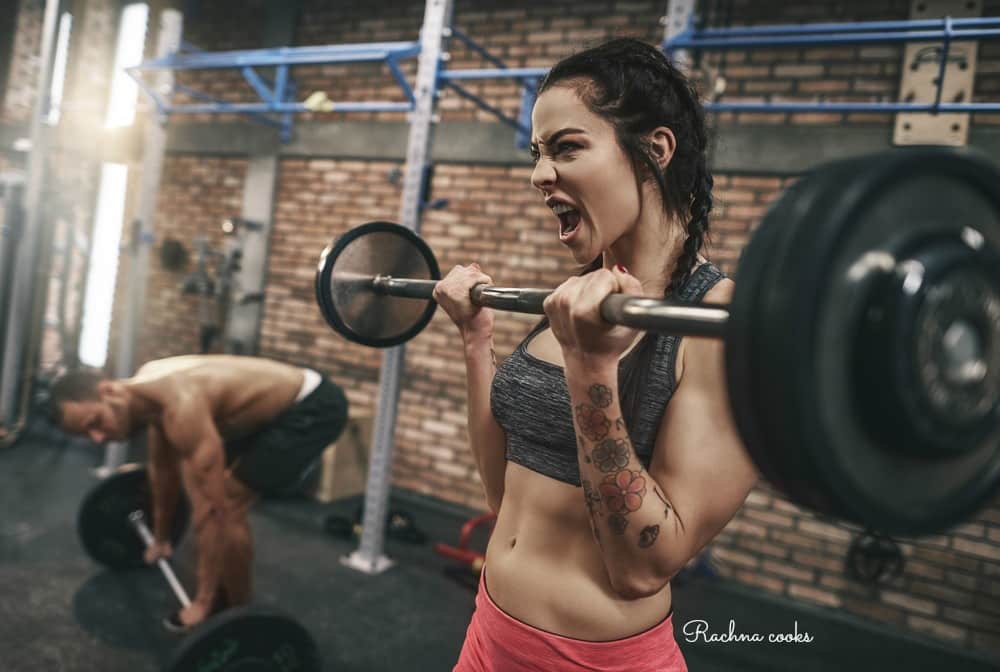 Start with Small Goals:
It takes a lot to stay on track and lose weight steadily. Even the best of people fail. It is best to start small and keep realistic goals.
As you go along, keep increasing your goals every month. A loss of 10-15 Kgs. looks very big and defeats you even before you begin. But, a loss of 1-2 Kgs. per month is achievable.
Remember, regularity is the key. Despite the best intentions, work deadlines, sickness, tiredness etc. may cause you to stop working out.
Just get back on. Keep doing it till it becomes a part of your routine. Research has shown that it takes about 20 – 40 days for a habit to form till it becomes a part of your lifestyle.
Make Rules You will Stick with:
For me such rules are: I will exercise once every 3 days. I make sure that I stick by this rule. It is doable, isn't it?
I will not eat more than 2 meals without eating enough protein. This keeps me in check with regards to complete nutrition.
I will drink 3 litres of water daily. This helps me to keep a filled bottle with me that I keep sipping from.
Also avoid fitness mistakes like diet fads, yoyo diets and so on. Reaching out to a nutritionist that can customise your diet plans to your needs is quite helpful.
Stay on Track:
It helps to have a fitness buddy. My husband and I have been working out since years. We may run/jog together but do our muscle work individually. We motivate each other to carry on.
These days, we also take our dog for a walk. And now, come evening, he is charged up to be taken out. Who can refuse him? 🙂
Find a friend/spouse/colleague. Find a fitness group on social media. Do what works for you. Join a class.
Most importantly, seek internal motivation. That will egg you on in the long run.
Switch with Seasons:
I prefer to jog/run outdoors, as it lifts my moods. Some of my friends prefer gyms or treadmills in their homes.
I also enjoy working out to FitnessBlender.com videos at home. My husband does weights at the neighbourhood gym.
Find what suits you and choose that. Also, during rainy season, you may end up missing out workouts due to rain and wet streets. Switch to a gym or workout at home.
During summers, outdoors may be too hot, try swimming or indoor cardio then or workout early mornings and evenings.
Switch the mode and time of workout to ensure that you stay consistent and regular.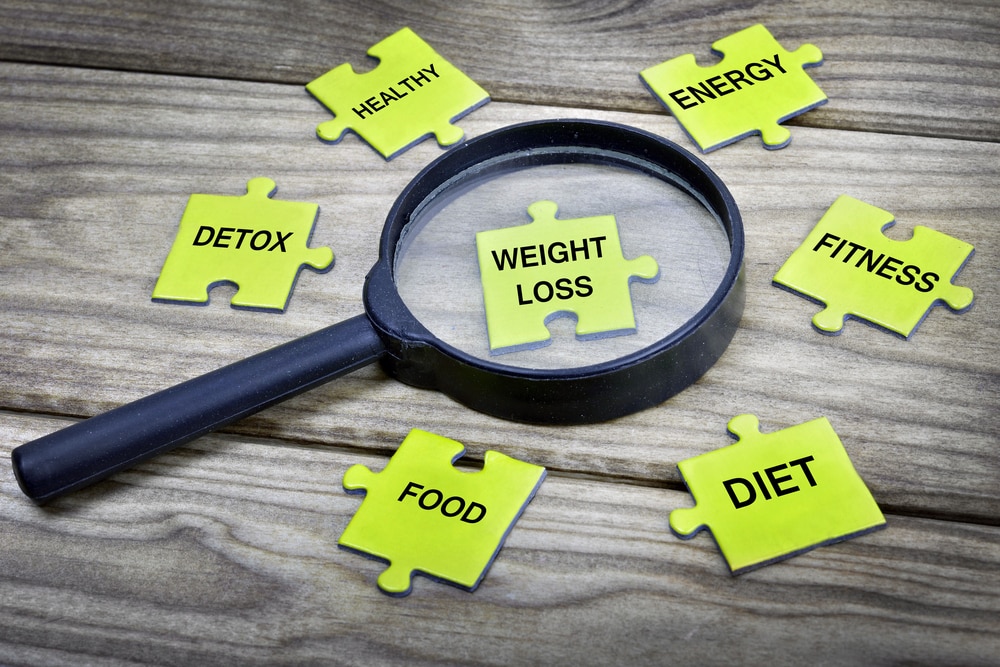 Don't Obsess over Weight
Losing weight is important when you are overweight but don't be obsessed with it. I don't weigh myself regularly.
As a matter of fact, I know I have gained weight purely based on how my clothes fit. But if you are starting with a weight loss goal, weigh yourself once a fortnight/month to check your progress.
Don't climb on the scale daily or after a heavy meal and demotivate yourself.
Choose sensible goals like losing a kg or two over a month.
Pay Attention to Diet
I can't say this often enough. If you don't pay attention to your diet, all your work at workout is down the drain.
One day of binge eating and you are done for. This is not to say that you have to contend with eating boiled/tasteless food for the rest of your life.
Understand what is a nutritionally balanced meal and watch the portions you eat. I would recommend maintaining a food journal.
It is a bit tiresome but it is totally worth it. It will reveal things you never expected and will also help you eat and drink sensibly.
Eating pre- and post-workout is also very important to get the most out of your exercise. Don't workout on an empty stomach unless you are doing Yoga.
You can try this weight gain smoothie.
Get Enough Sleep
On the days when I don't get adequate sleep, I don't workout. Your body needs adequate rest to benefit from workout.
Don't push it when it is tired. Make sure that enough sleep is a part of your fitness plan.
It is the time when your body heals and recovers from injuries. I need 7-8 hours sleep daily to function optimally.
Don't Compare
You can't reach my fitness level in a few days or months. I can't reach that of marathoners or sportspersons in a few months, so set realistic goals.
Your journey is different, and your challenges are different. Progressively increase your goals, and enjoy yourself when you are doing it.
Know that your body is thanking you.
Hope these tips will motivate you to make fitness a part of your routine and life.
Do share your own fitness routines and issues in the comments.