I regularly make stuffed parathas at home. They are a favourite weekend breakfast. Served with curd and pickle, they provide a balanced start to a day. Mooli paratha or the one made with radish stuffing is a bit tricky to get right. At my home, my mum would used the raw radish stuffing but my husband enjoys the cooked stuffing more. It is also easier to roll out the paratha when you used cooked stuffing. So here's that recipe for you.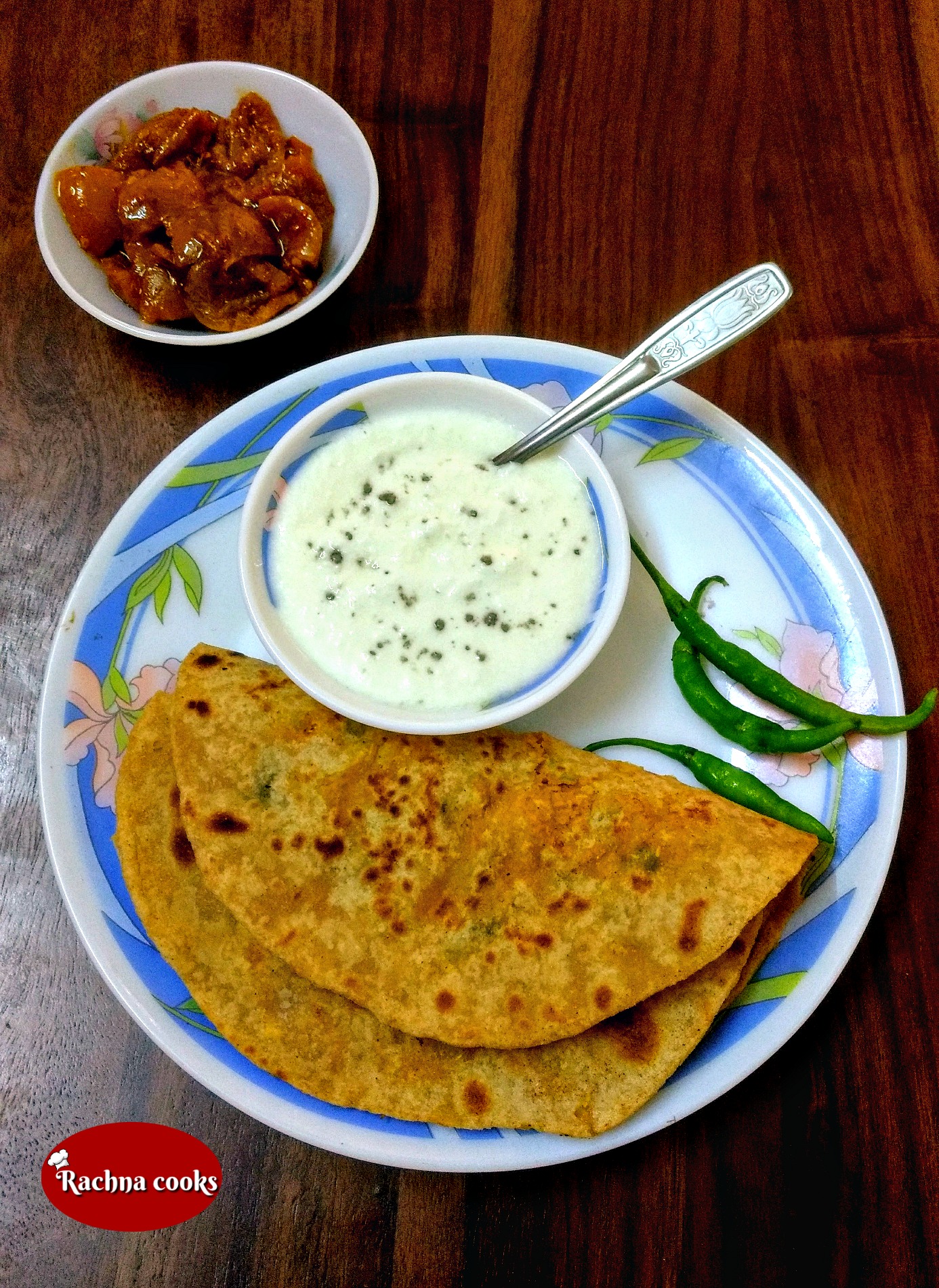 Makes about 10 parathas
Preparation Time: 30 minutes
Ingredients
For the stuffing
½ Kg radish, scraped and grated
1 tsp. green chilly grated (optional)
1 tsp. carrom seeds (ajwain)
1 tsp. cumin seeds (jeera)
½ tsp. turmeric powder
1 tsp. red chilly powder
½ tsp. garam masala powder
Some grated coriander leaves
salt to taste
For the dough
2 cups wholewheat flour
Water to knead
Some vegetable oil or ghee
Recipe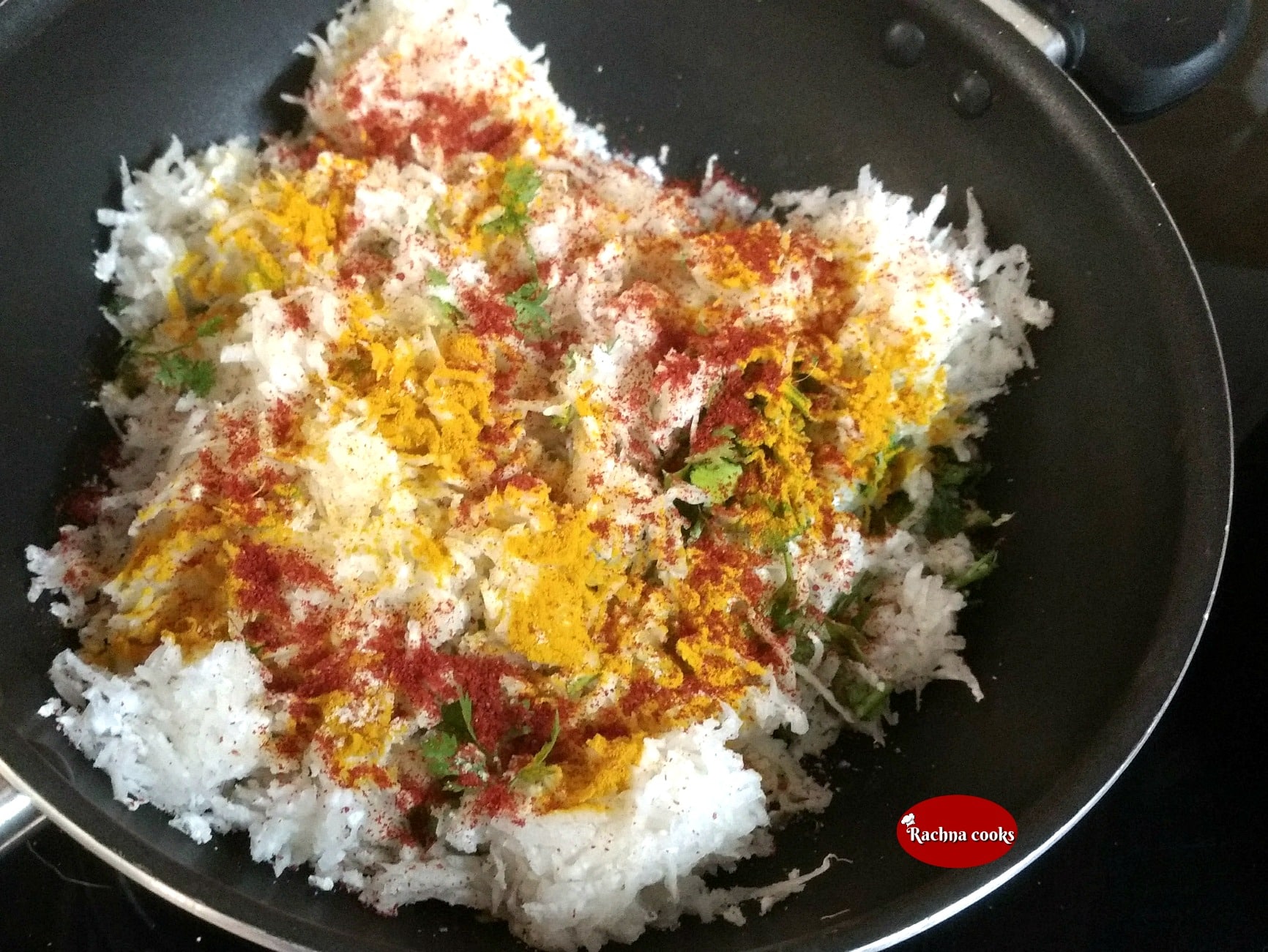 First take the grated radish and add some salt to it. Keep aside for 5 minutes. Now squeeze it well to drain out all water. You can use this water to knead your dough.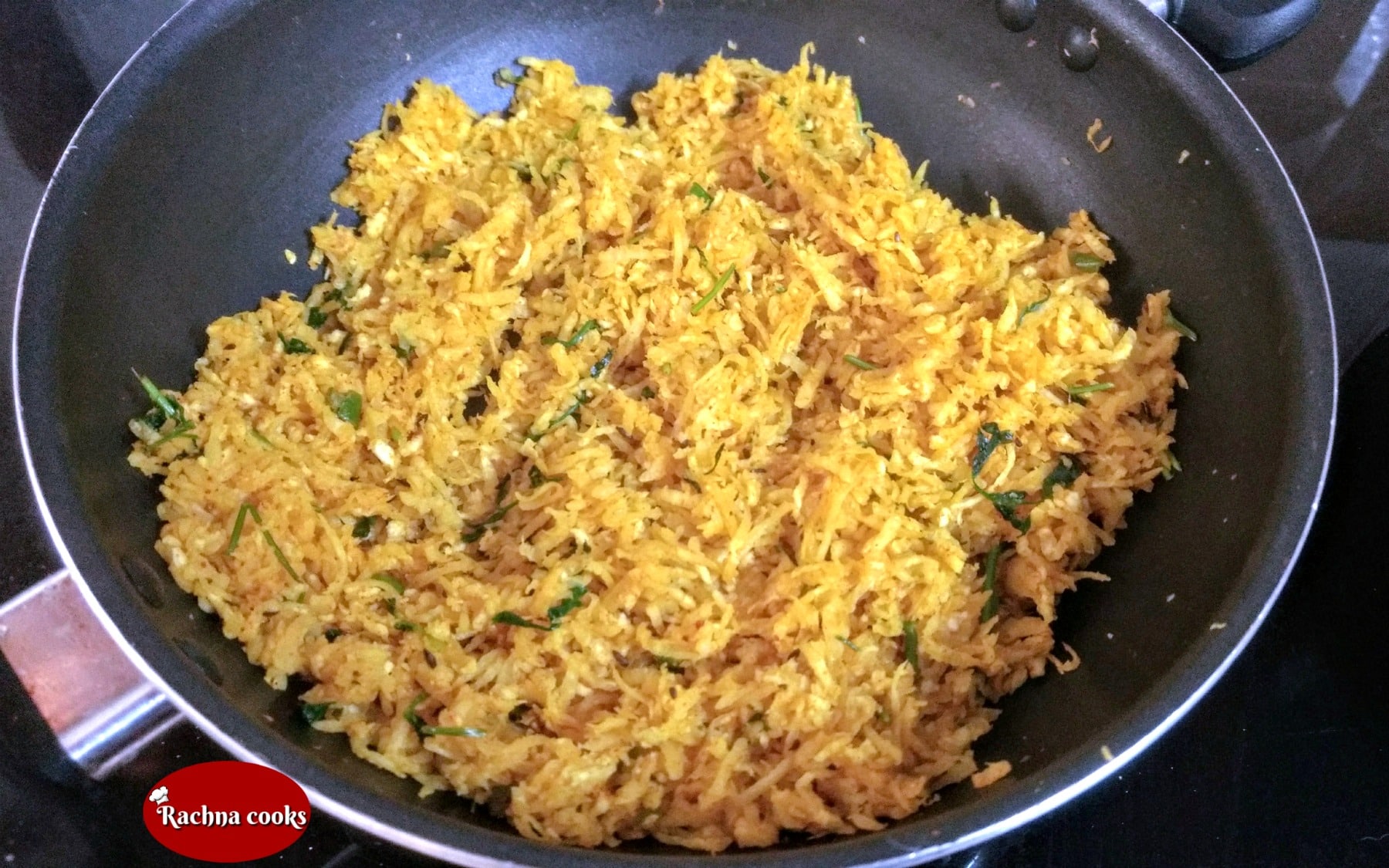 Once the radish mix is dry, add all the dry masalas mentioned in the stuffing to it and mix well. Take a little oil in a kadhai/pan and cook this mooli mix for about 3-5 minutes till it does not seem raw. Taste and adjust seasoning.
Set aside and allow to completely cool.
Now knead your wholewheat flour with water till you have a chapati dough. Set is aside to rest for about 10 minutes.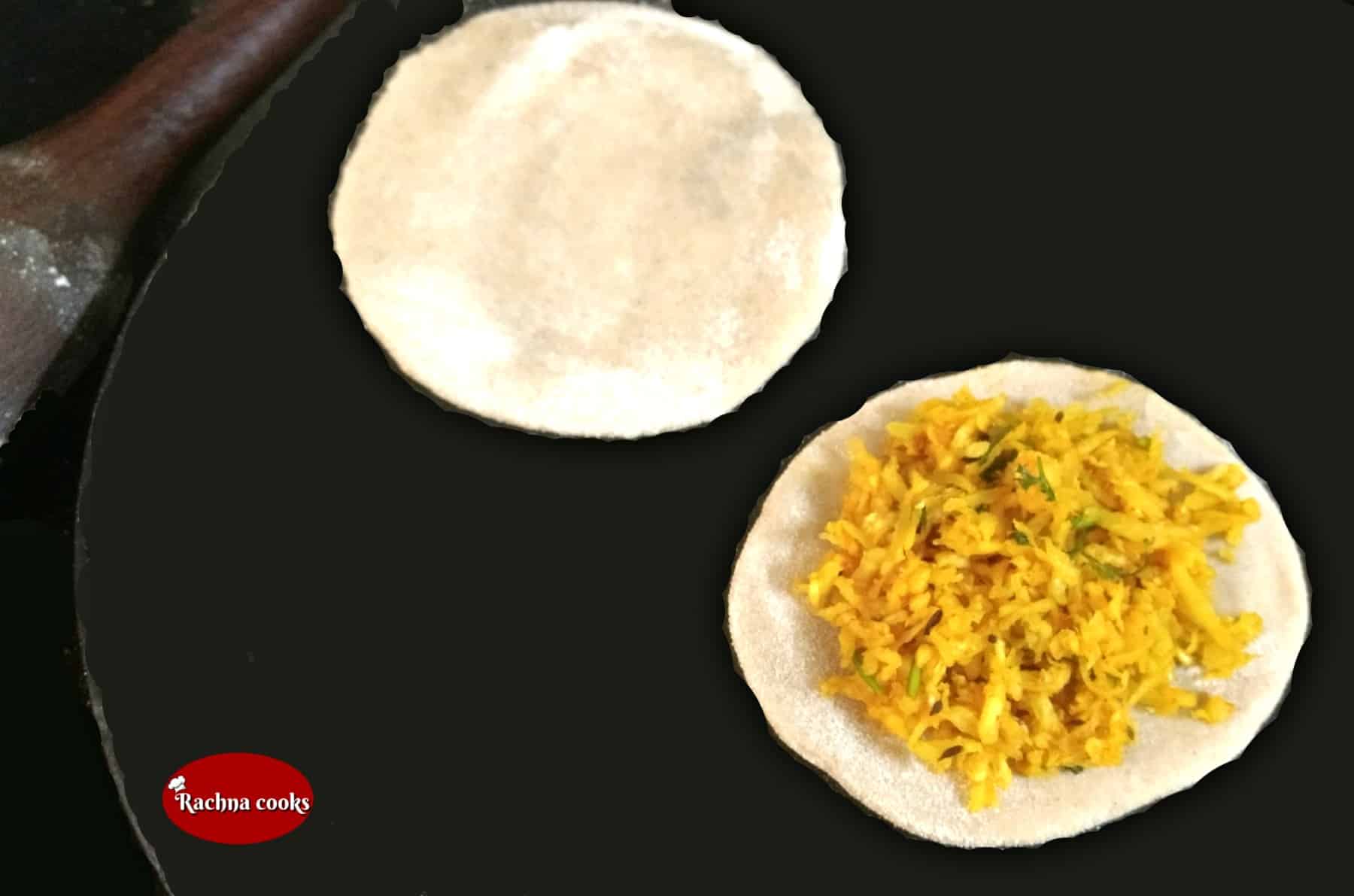 To make parathas, take two small balls of dough and roll them out into smallish discs. Add sufficient stuffing on one disc (I like more stuffing in my paratha). Put the other disc on top and seal the edges with fingers. Now take a little dry flour and roll out the paratha gently so as not to break it.
Cook them on a tava/griddle applying oil or ghee on both sides. Serve hot with pickle/chutney and curd (seasoned with black salt and cumin powder). It is delicious. Do try it and let me know. This tastes good in your child's lunch box too.