I had read about garbage enzyme or organic household cleaner and its amazing properties in one of the groups that I am a part of and was instantly motivated to make it at home. It is so very easy to make and in 90 days you have very own garbage enzyme as it is popularly known that you can put to multiple uses including but not limited to kitchen and household cleaner, pesticide and organic fertilizer for your plants, bathroom cleaner and more.
Method to Make your  own Garbage Enzyme or Household Cleaner: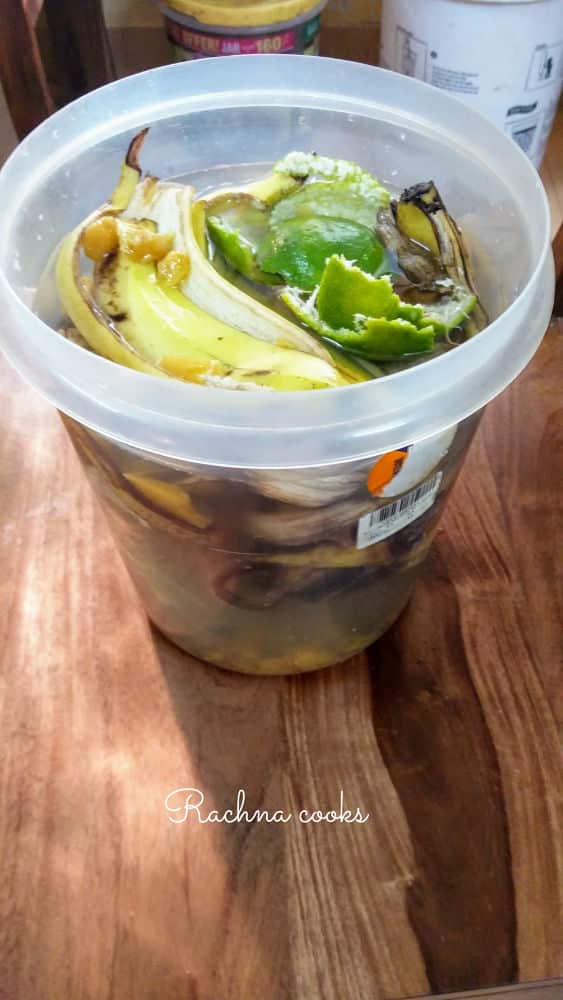 I took a plastic can with a cover. Take jaggery and fruit peels in the ratio of 1:3. I used a combination of banana, papaya and citrus peels like orange and lemon. Using more citrus peels gives a nice citrusy aroma to your final enzyme which is like vinegar. You can make the same with vegetable peels as well. So now weigh your jaggery (you may use sugar as well) and fruit peels. Use 300 gms. of peels to 100 gm. of jaggery and add it to 1 litre of water. Maintain this proportion for larger batches.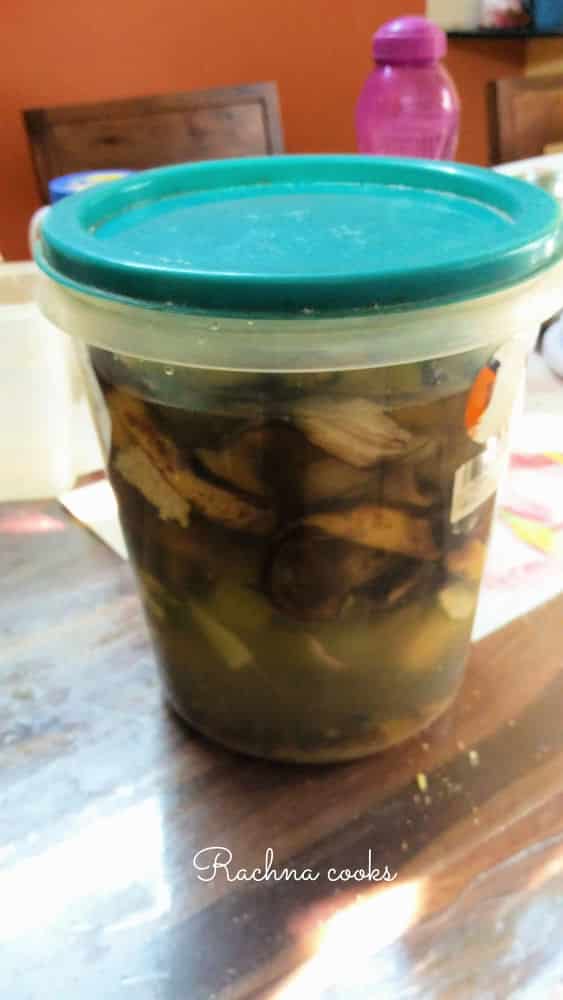 Keep it in a tight jar in a dry, dark corner. Open it everyday to release the gases that accumulate in the jar and then shut it tightly. Do it every day for the first two weeks. Subsequently once every 2-3 days and later even lesser. In 3 months your garbage enzyme is ready.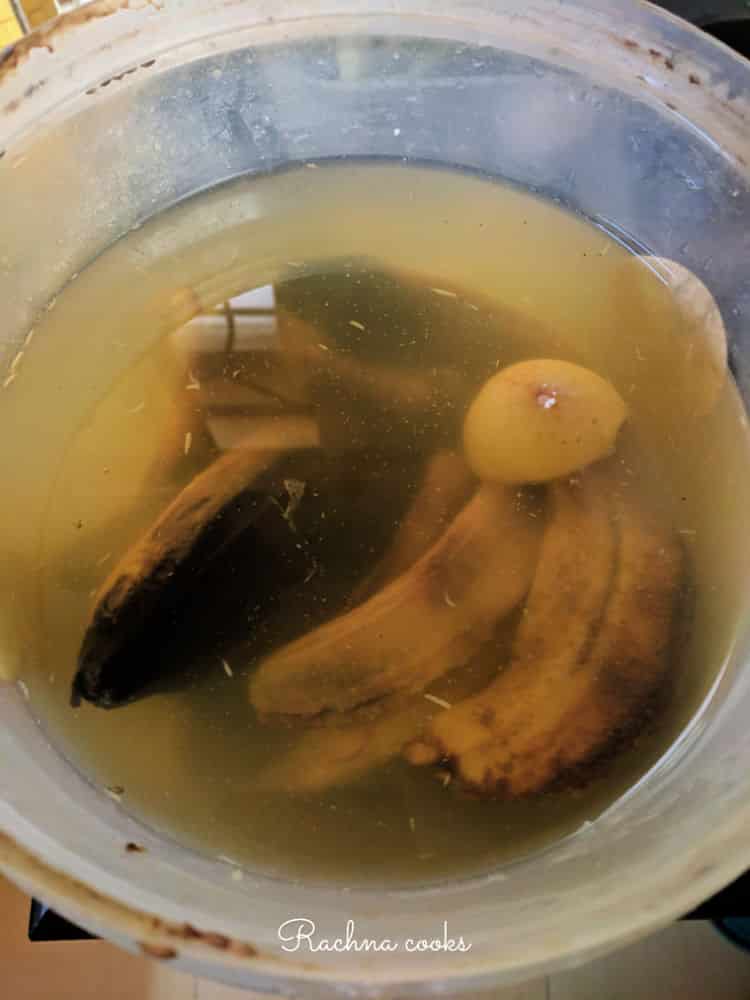 This is how it looks when done. The colour will depend upon the colour of peels. Strain it and fill it in bottles to use.  Dilute it before using and test it out in small batches to nail the right concentration. For heavy duty cleaning use this with baking soda.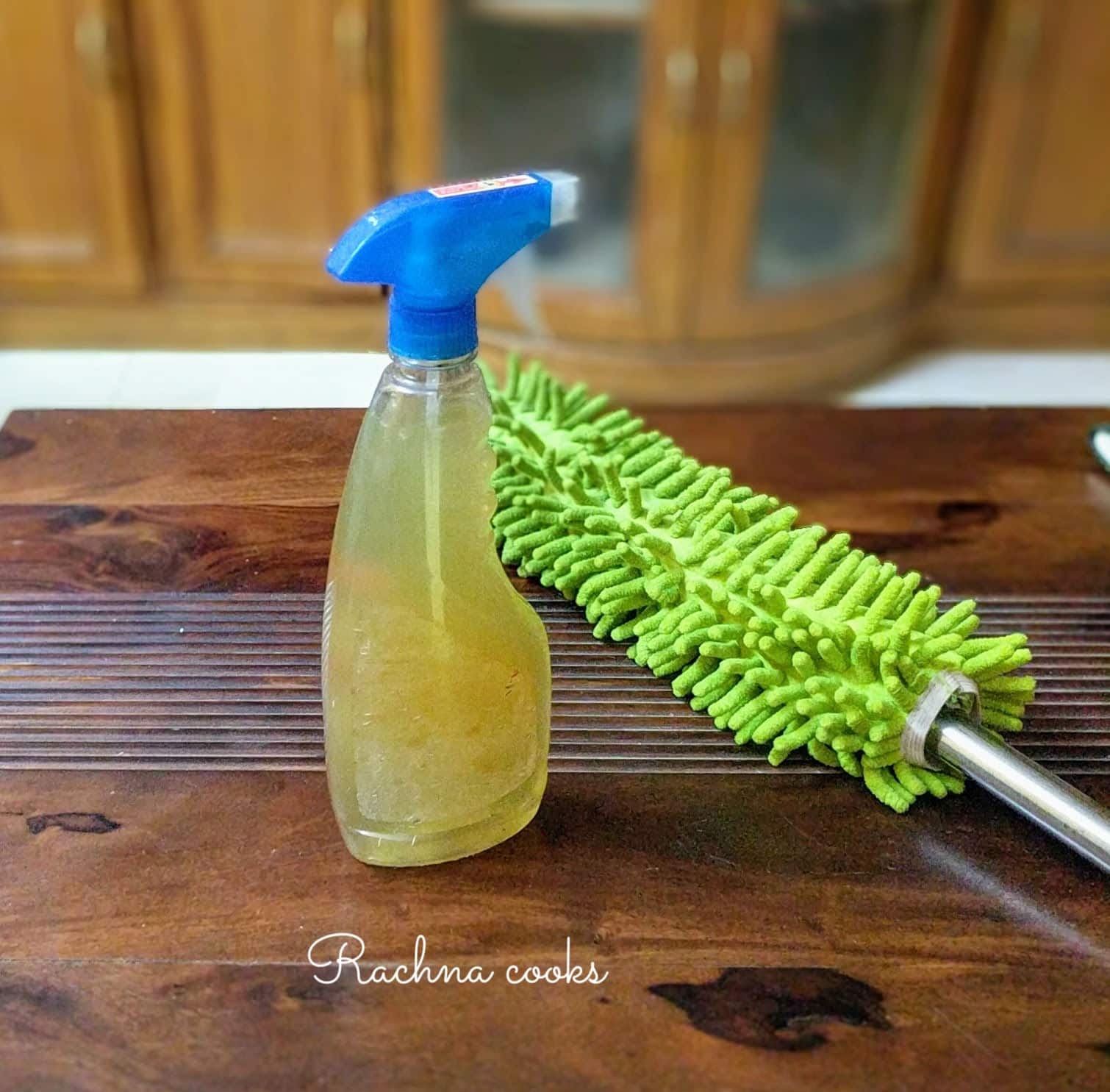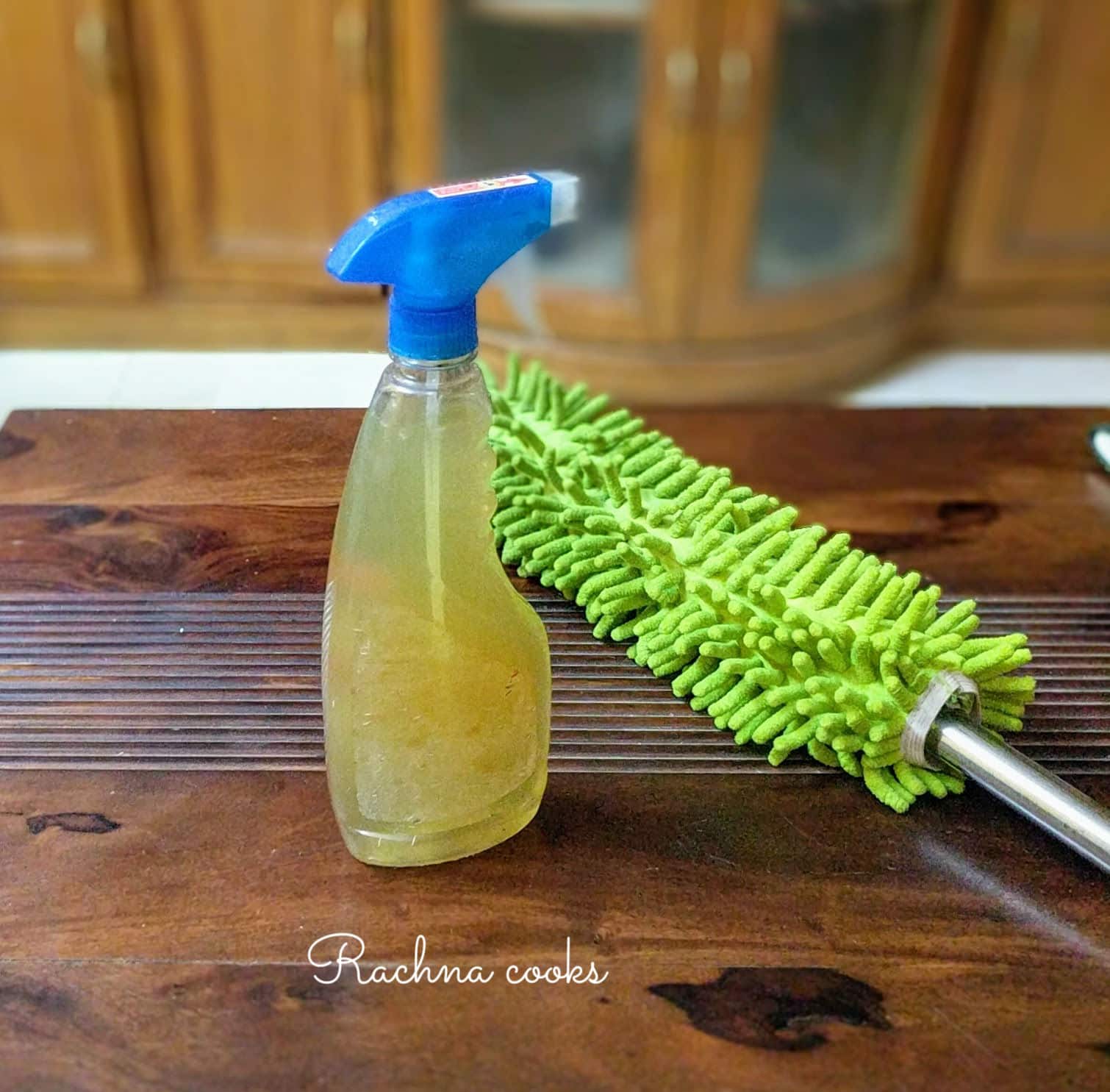 Household uses of Organic Household Cleaner:
For cleaning and disinfecting glass, sinks, kitchen, toilet and taps. I am using it in place of my regular cleaner. It is pretty effective.
For mopping floors: Use two capfuls in one small bucket of water for squeaky clean floors.
In your toilet: Use it to get rid of mold, scales on your tap and in your cistern to clean your toilet and also clean the quality of water.
For your plants: I have to start doing this. Diluted to 1000 parts, this can be used as an organic pesticide and fertilizer for plants. It is known to repel insects and promote plant growth. I am very excited to try this as pests are a big problem when you grown organic produce.
Use it to clean your car.
Use it to disinfect shoes and rooms by diluting it and spraying it.
At the moment I am using it as all-purpose cleaner. Apparently you can use it to wash utensils but I didn't find it soapy so perhaps adding it to your regular dishwash liquid can enhance its effectiveness especially the germicidal ability. I think I can use it with soapnut extract for an efficient cleaning solution. Haven't tried it so far though. You can also use it as a hand wash. Again have not tried it plus it does have a vinegary smell to it.
It is also known to clean water bodies. Imagine what we could achieve if all of us made this garbage enzyme at home!
This bio enzyme is made from waste peels and costs next to nothing. It is completely organic and safe for your water supply so can be easily used for all your household cleaning needs. The peels can be composted after the vinegar is made and you can use this enzyme as a starter for your next batch and also in your composting bin to break down the wet waste faster. Amazing, isn't it?
If you like this post, do share this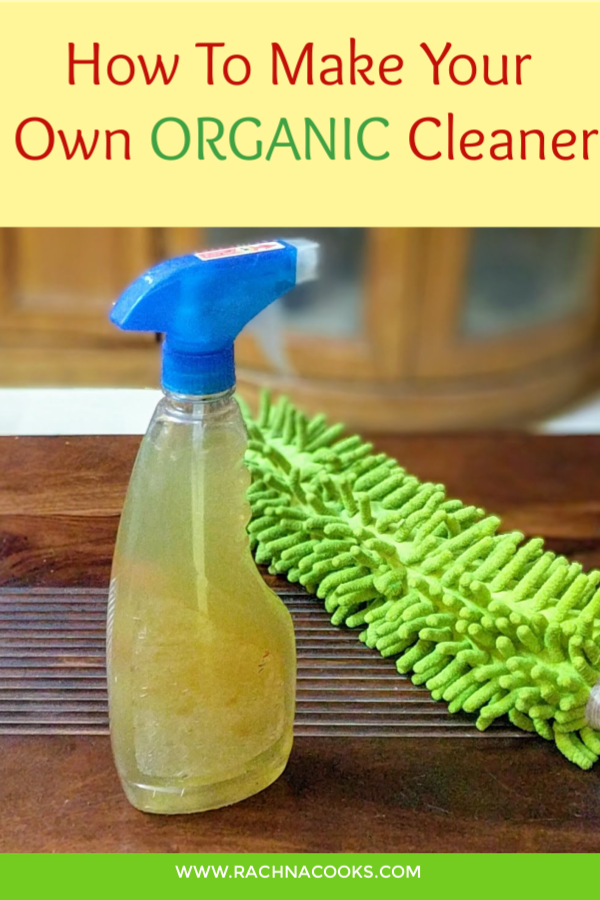 Are you motivated enough to try this on your own?