Mangodi are small dumplings made with moong dal or split mung beans. These are a tasty way of having lentils in a curry. Mangodis or moong dal vadis are very easy to make and can be had both steamed and dried for later use. My mum used to make them regularly at home. I end up buying them readymade most times.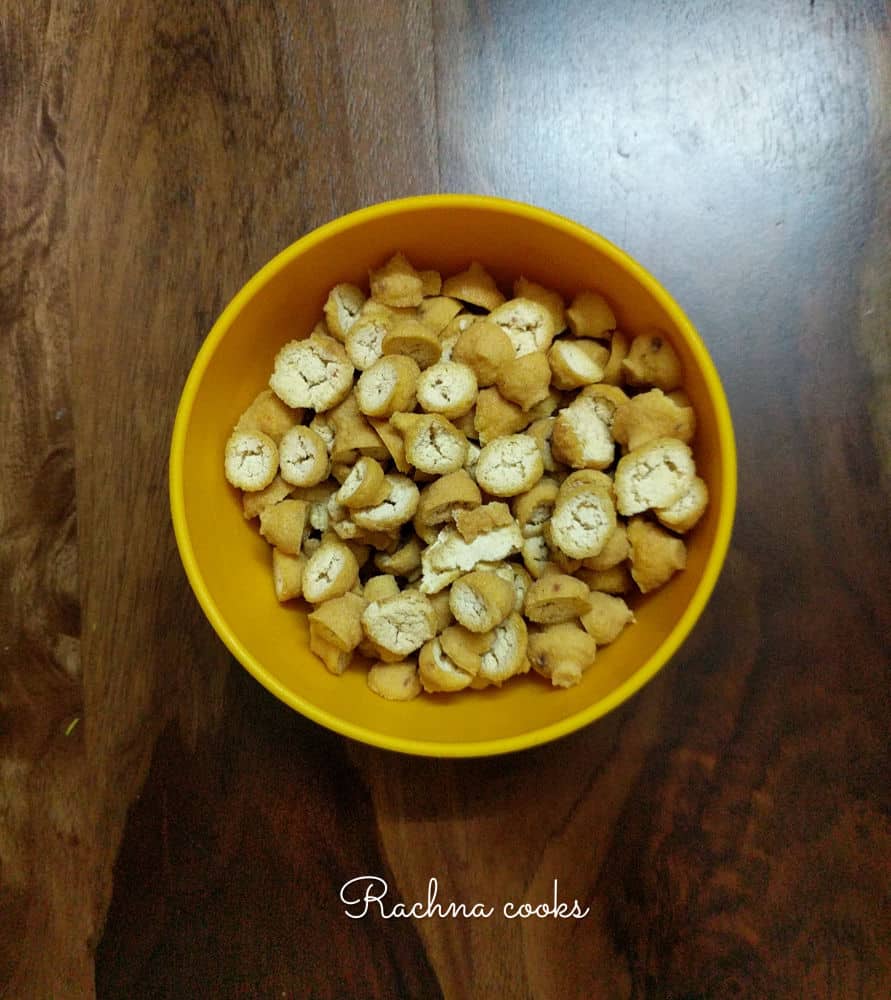 Here's the simple recipe of how to make Moong Dal mangodi:
Ingredients:
1 cup moong dal
½ tsp. asafetida or heeng
2 tsp. ginger-garlic paste
¼ tsp. cumin seeds
Some oil for greasing
Recipe:
Soak moong dal or split mung beans in water overnight or for 6-8 hours.
Grind it with asafetida, cumin seeds and ginger-garlic paste without using any water.
Now fill in a piping bag or fold a clean plastic sheet to form a cone and snip off its bottom.
Take a flat plate and grease. Now pipe out small triangle shaped moong dal mongodis all over the plate. Let them dry in the sun for 1-2 days and then store in an air tight jar.
Notes
You can also use freshly made mangodis in your curry by steaming the fresh dumplings and then adding them to your curry. They will be softer and cook faster.
If you liked this, do share with your friends.
Pin this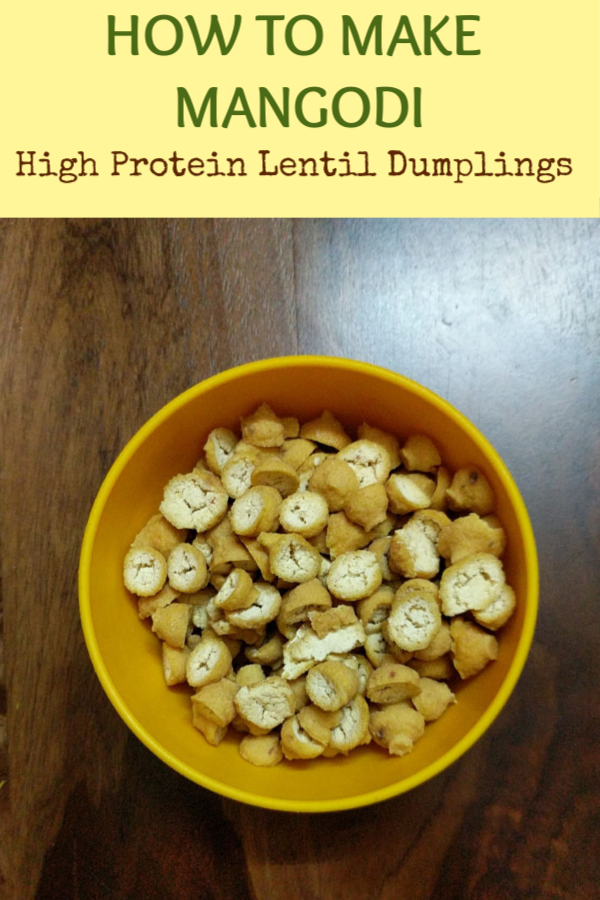 Here is a recipe of mangodi aloo curry that you can make with these mangodis.