Soapnuts or Reetha as they are known in Hindi are miracle nuts. Actually, they are not nuts just berries.
I know my mum used it along with some other lovely stuff to wash her hair. But it never appealed to me.
It requires work and doesn't look as appealing as lovely smelling, colourful stuff in bottles. What can I say, with age comes wisdom.
So, since last year, I've been using soapnuts to wash my laundry. And, the experience has been fantastic
You can't tell the difference if I didn't tell you that I had ditched my expensive laundry liquid detergent for this ecofriendly homemade detergent using soapnuts. Yes, it's so simple and effective.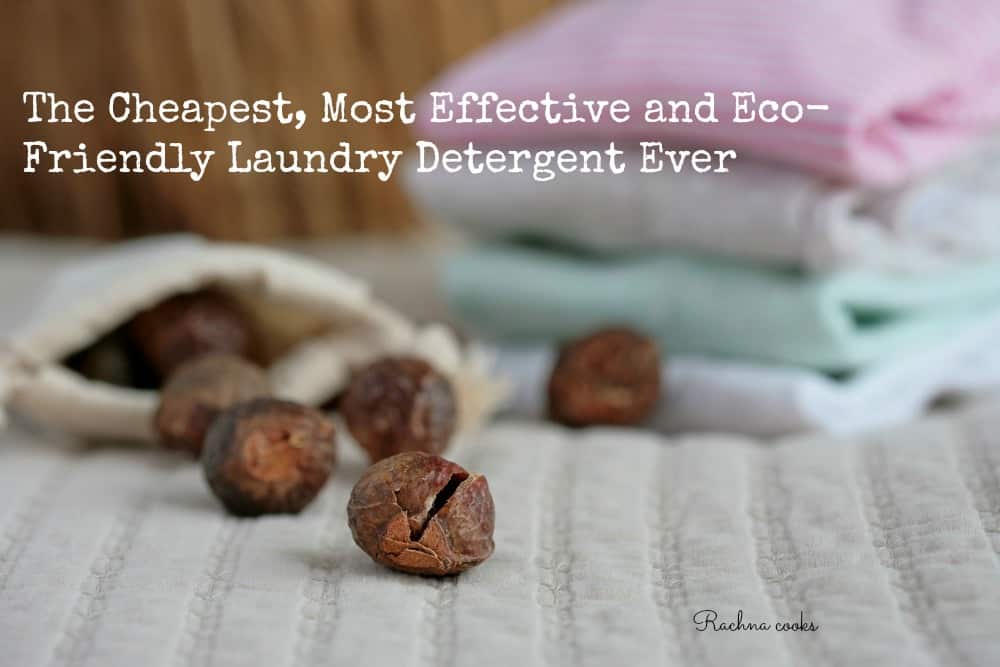 Wash laundry with whole soapnuts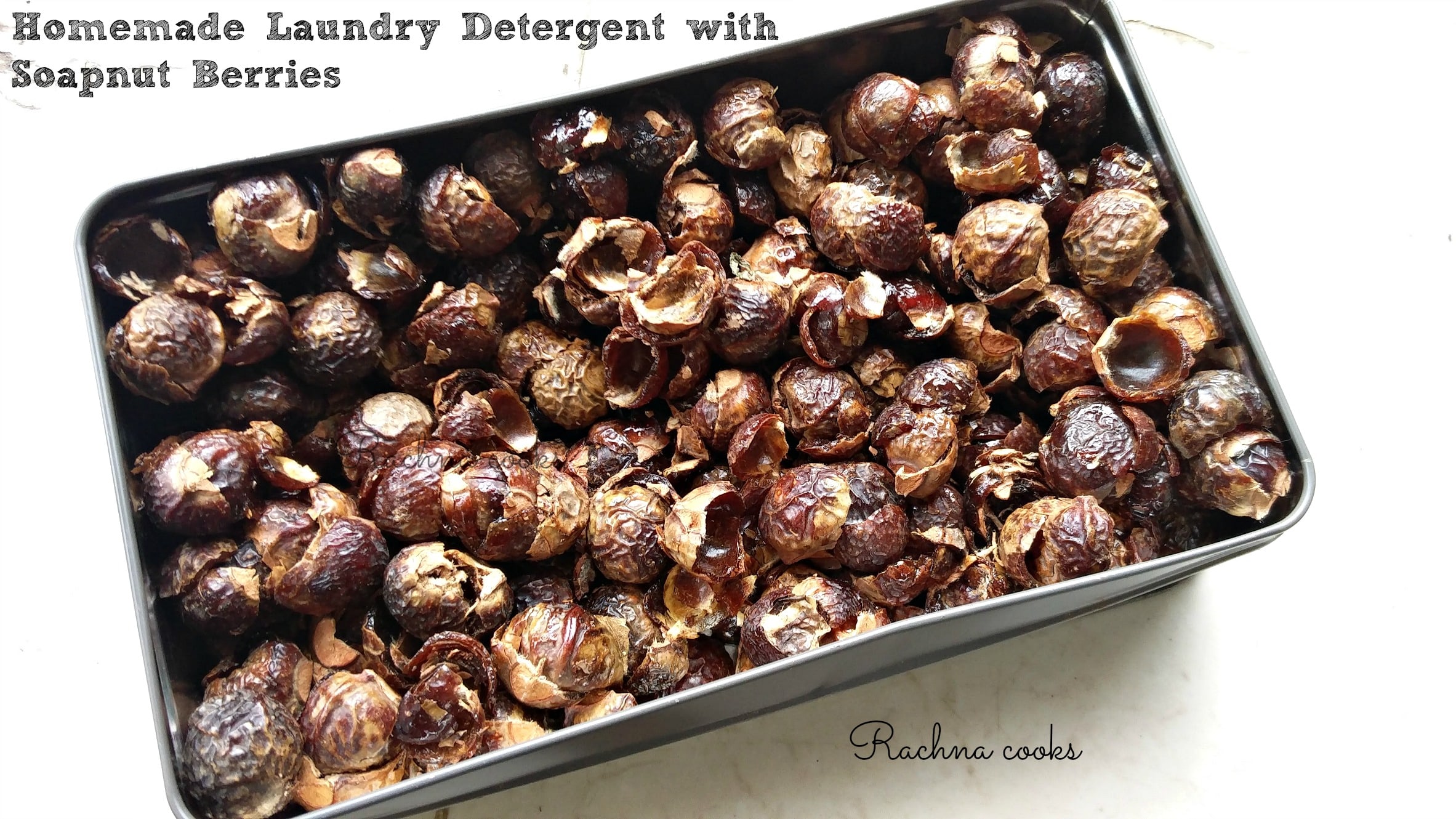 These are whole soapnuts berries. They have something called saponins or surfactants which help in cleaning.
From clothes to dishes and hair and face, they have been used for thousands of years in India for cleaning before commercial cleaners came along.
For one single load in my washing machine, I just take about 8 soapnuts in a fabric bag. You can use a used sock if you don't have a fabric bag.
Secure with a string or rubber band. Throw it in your washing machine and then put in your clothes and wash as you would normally.
Yes, it's that easy. Your clothes will come out clean, soft and with almost no smell.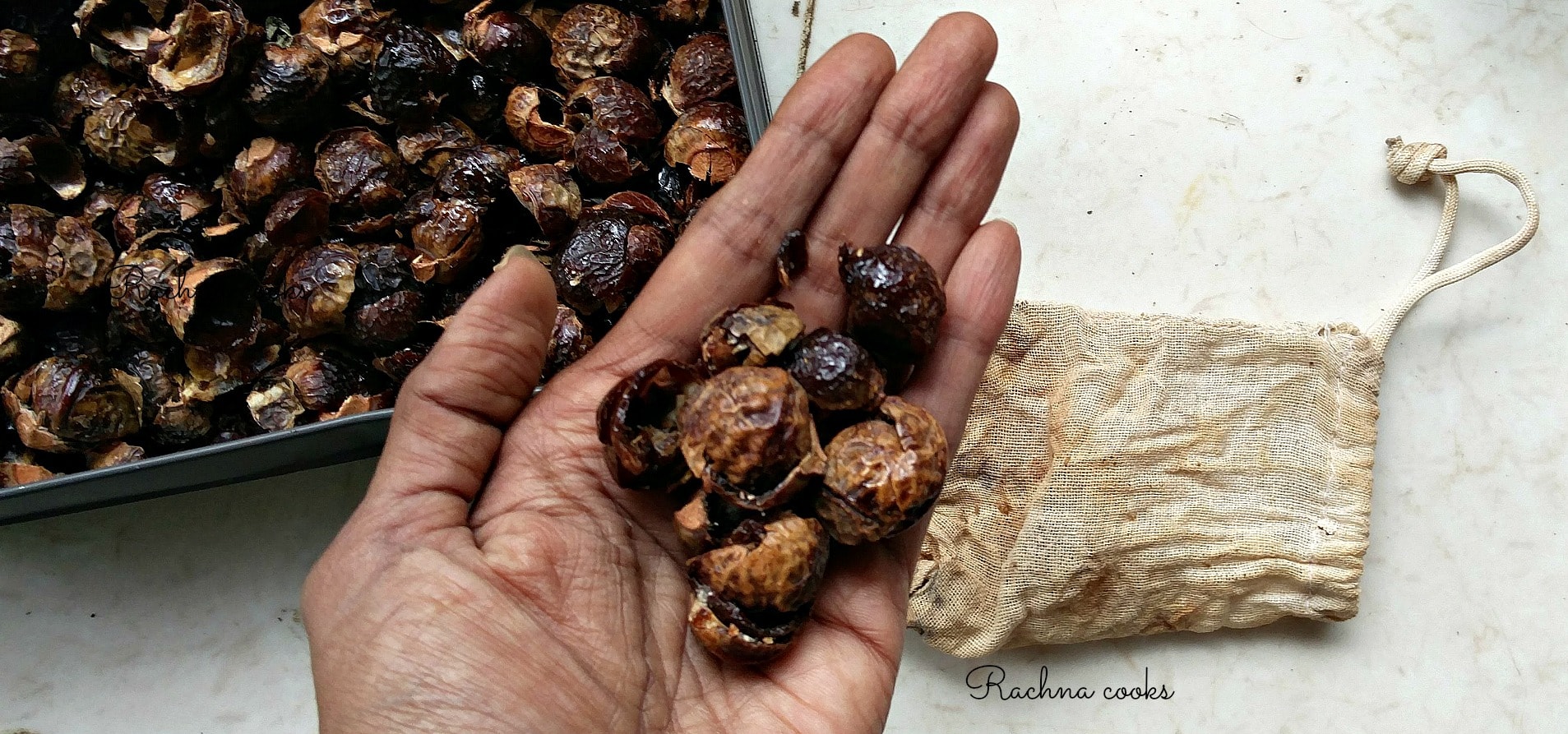 I use the berries for 2-3 loads. Yes, they are reusable. I've heard people using them for 4-5 loads as well.
Discard when the berries get very soft and pale in colour. Just compost the berries after use and the water from your washing machine being devoid of chemicals is very safe to let off into the water stream.
Isn't it fantastic? I sure think it is. And the best part, it is so economical. A Kg. of this stuff will easily last you 6-8 months, even if you wash your clothes daily.
Make a soap solution with soapnuts:
While the above method is the simplest and best for the lazy me, you could also try making a liquid from the soapnuts if you prefer using a liquid.
Just soak about 15-20 soapnuts overnight in 3 cups water. Bring them to a boil in the soaking water and add another cup of water to it.
Simmer for about 30 minutes. These hard berries will become softer after soaking and boiling.
Crush them further to release some more of the good stuff. The soap solution is pale brown. Cool and strain. You can store it for about a week in the fridge. After that it spoils.
Or you can freeze it. Then use one cube (equals one tablespoon) for doing your laundry or as a dishwashing liquid.
Easy, isn't it? You generally need about a tablespoon for one laundry load. For heavy soiled load, add in more.

You can easily buy it from your local kirana or neighbourhood store. If not, there is always Amazon.
The quality was really good and these were shelled berries that I got along with a fabric bag.
You can also buy powdered soapnuts from the market or make yours at home. The only hitch, you can't reuse powder unlike berries.
I also have been using homemade shampoo using soapnuts. Will share that recipe soon with you.
So what do you say? Are you ready to try out soapnuts in your home?
It is cheap, ecofriendly, efficient and gives you really clean clothes. What's not to like?