Garam masala is the secret behind delicious Indian curries and vegetable dishes. This spice mix is very aromatic and adds delicious flavor to your food.
This garam masala recipe is a UP or Punjabi style garam masala that my mum used to make.
Every Indian family has its own recipe, and there are multiple variations in terms of flavour, colour and taste.
Most of such recipes are passed down in the family and work with andaaz (roughly translated means approximation).
My mother used to make garam masala at home after painstakingly roasting each spice and then pounding it. The house would smell heavenly on that day.
The garam masala tasted more potent and smelled better than any store-bought stuff.
If you plan well, you can make a jar say about 150 gm. and use it for a month or more depending upon your family's usage.
You may also like: ground coriander, ground cumin, Rasam powder.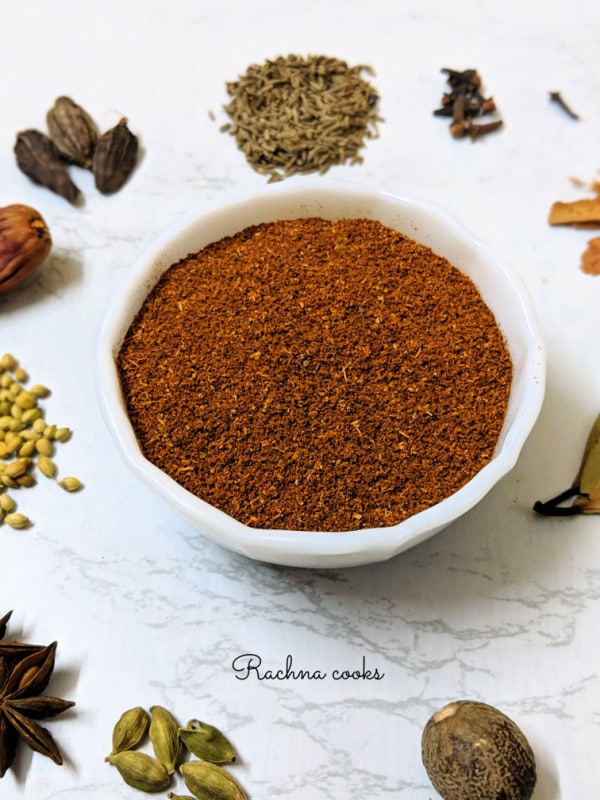 I would highly recommend making your own garam masala spice mix at home. I am sharing a recipe that makes about 150 gms. or about 5 oz.
This usually lasts me 3-4 weeks. You will need lesser quantity of this compared to the store-bought stuff as this is highly flavourful and lower on fillers. Like I said, this stuff is more potent.
Here's how to make garam masala at home:
Stepwise Pictures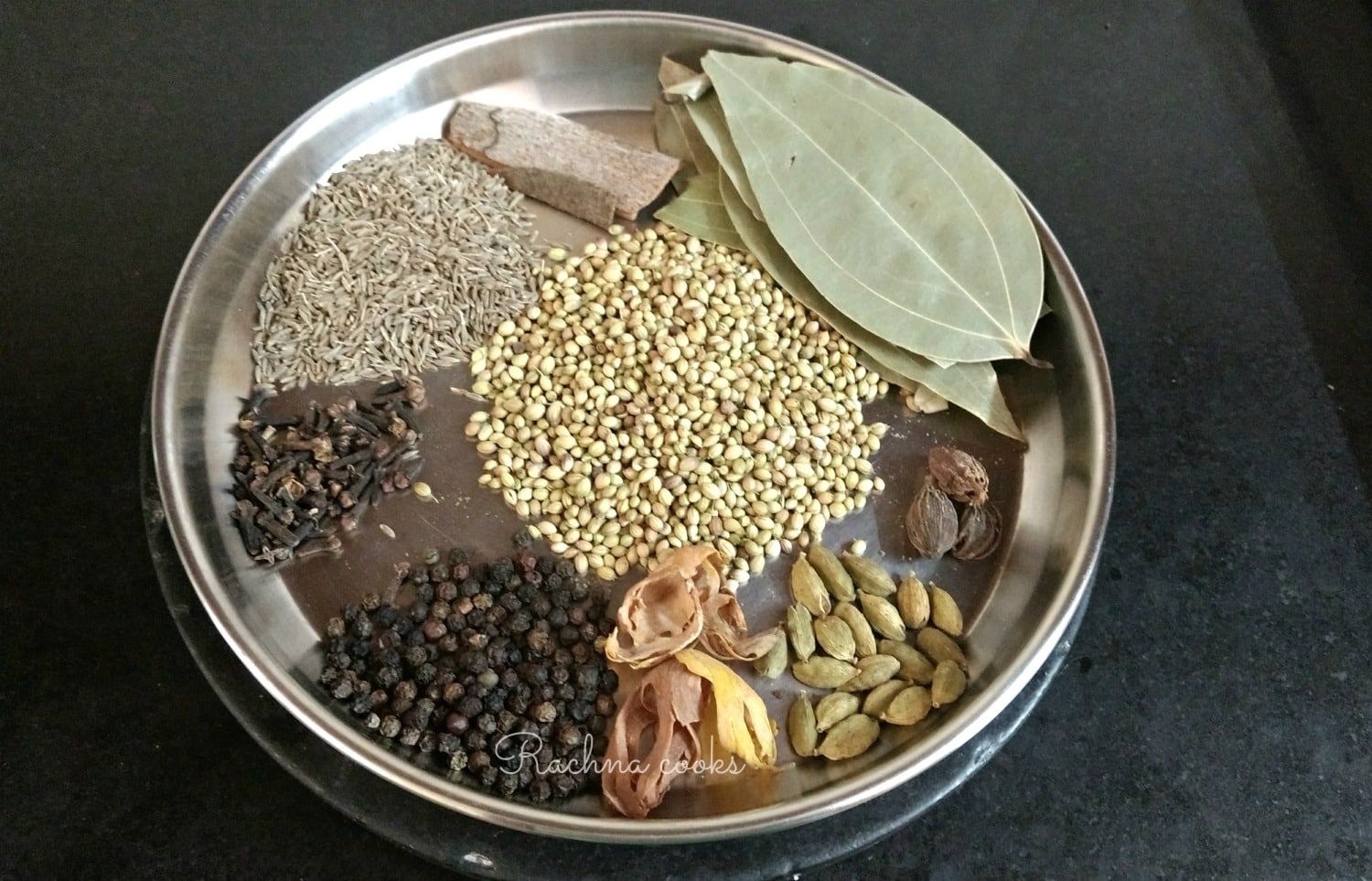 Lightly toast each of the spices on a low flame till aromatic.
Let them cool before blending.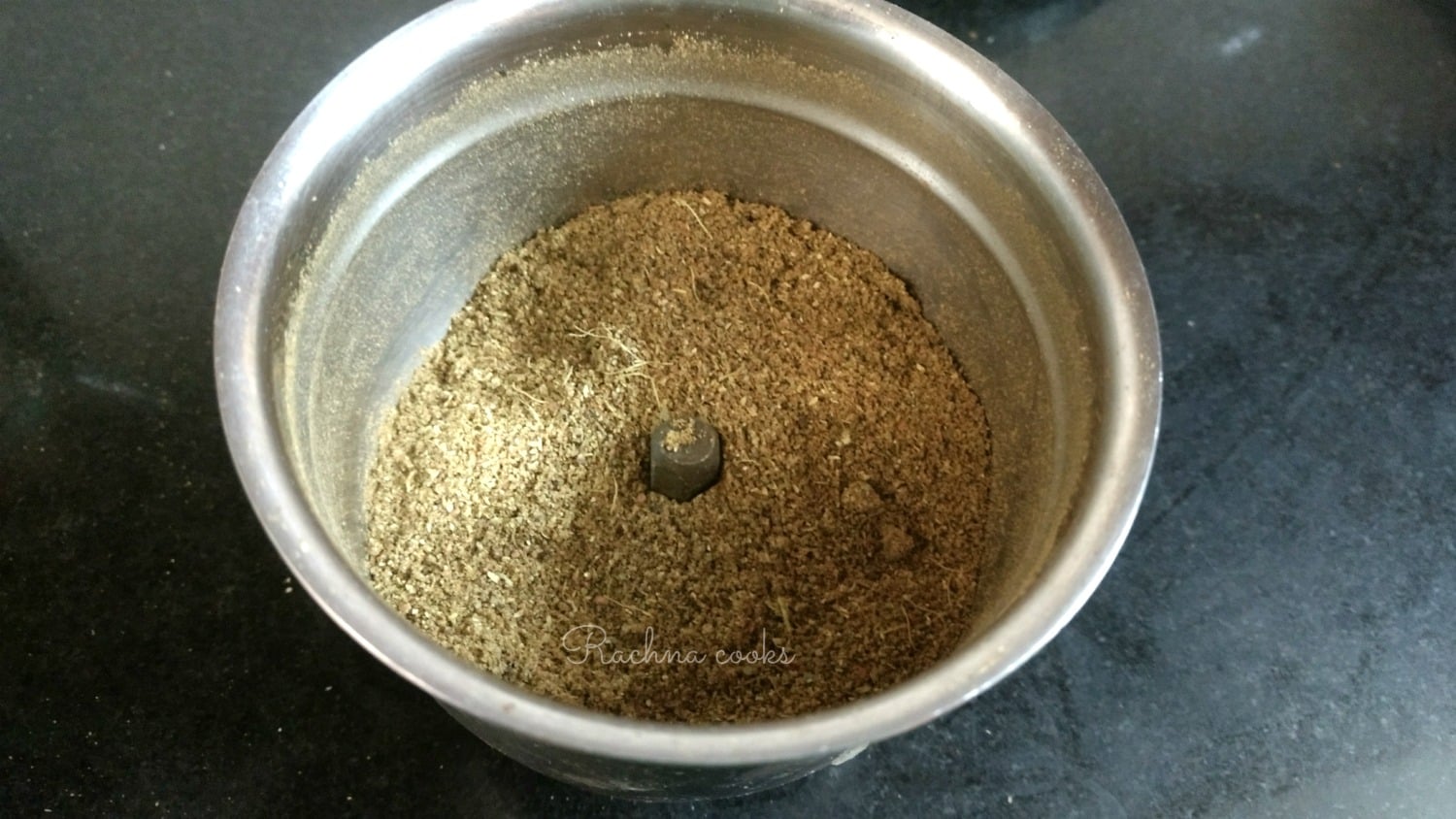 Use your spice blender to make this garam masala powder. Store in an airtight container and use.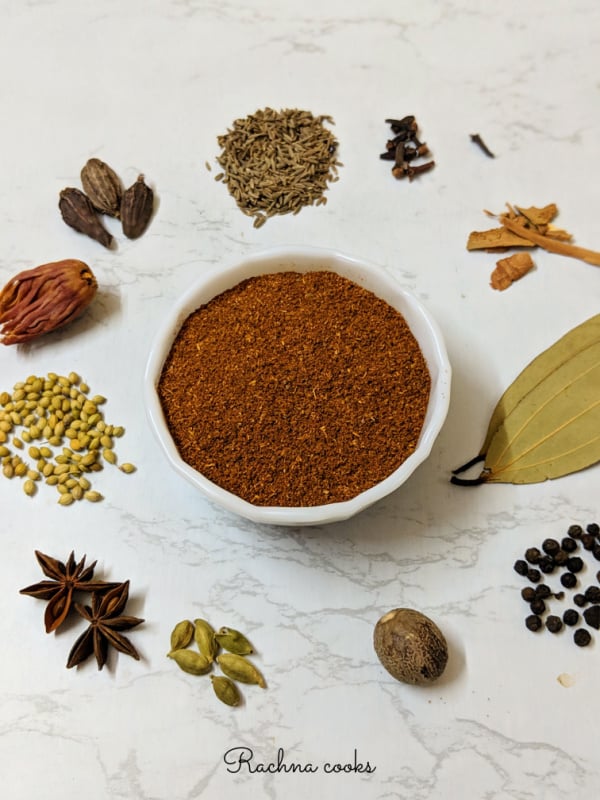 Keep this powder in an airtight container. It will last you for more than a month easily. You can store it in the fridge if you wish to use it longer.
Though, fresh masala powders do lose their freshness and aroma if kept around for so long.
Make a lesser quantity if you do not use it regularly. Use about ½ tsp. to 1 tsp. for a spicy hit to your curries.
Here's the recipe card:
📖 Recipe Card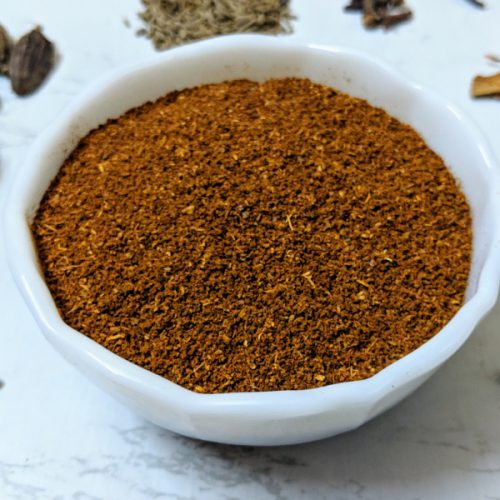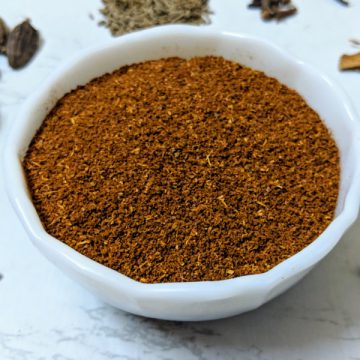 Garam Masala Powder Recipe
This is my family recipe to make Indian Garam Masala powder at home. Every family makes it differently, and this provides a signature taste to your curries. Do try.
Instructions
Lightly toast each of them separately on a low flame till aromatic. This helps their essential oils to come out and brings out the flavour and fragrance.

After toasting, cool the ingredients and pound them in a mortar or pestle or if you are more realistic, use your spice blender. 🙂 I generally sieve the mix after blending and then re-blend the hard bits to get a consistent garam masala mix.

Keep this garam masala powder in an airtight container. It will last you for 2-3 months if you don't use it before that. You can store it in the fridge if you wish to use it longer. Though, fresh masala powders do lose their freshness and aroma if kept around for too long.
Notes
Toasting of spices on low flame is important not only to bring out their flavours but so that they are absolutely dry. That increases the shelf life of the powder.
Always blend the spices only after they have cooled down.
Blend individual spices separately as each takes a different time to toast. We don't want one spice burning and another being under toasted.
I generally toast coriander seeds, cumin seeds and red chillies separately. Rest of them I toast together.
You can use fewer red chillies, skip them and reduce quantity of black pepper as per your taste.
This garam masala powder is spicy as I like it spicy. It is also very aromatic and flavourful. 
Preferably use your garam masala spice mix within a month. It does not spoil if kept longer but may lose some of its aroma and fresh taste. 
Always store spice mixes in airtight containers.
You can change the proportion of spices as per your taste or add another spice that you like.
Some people add fennel seeds (saunf), star anise etc. as per their taste. I omit them.
Nutrition
Calories:
42
kcal
Carbohydrates:
7
g
Protein:
1
g
Fat:
1
g
Sodium:
8
mg
Potassium:
174
mg
Fiber:
3
g
Vitamin A:
55
IU
Vitamin C:
1.8
mg
Calcium:
87
mg
Iron:
3.5
mg
Check out our Food videos
Subscribe to our Food channel for recipe videos
If you liked the recipe, do give a * star rating either on the recipe or when you comment. Thank you.