Spices are the backbone of Indian cuisine. Fragrant homemade spice mixes can make a lot of difference to flavour of the simplest of dishes to the most complex of recipes. Garam masala powder (Indian curry powder), ground coriander, ground cumin, red chilli powder, ground turmeric are used daily in Indian dishes.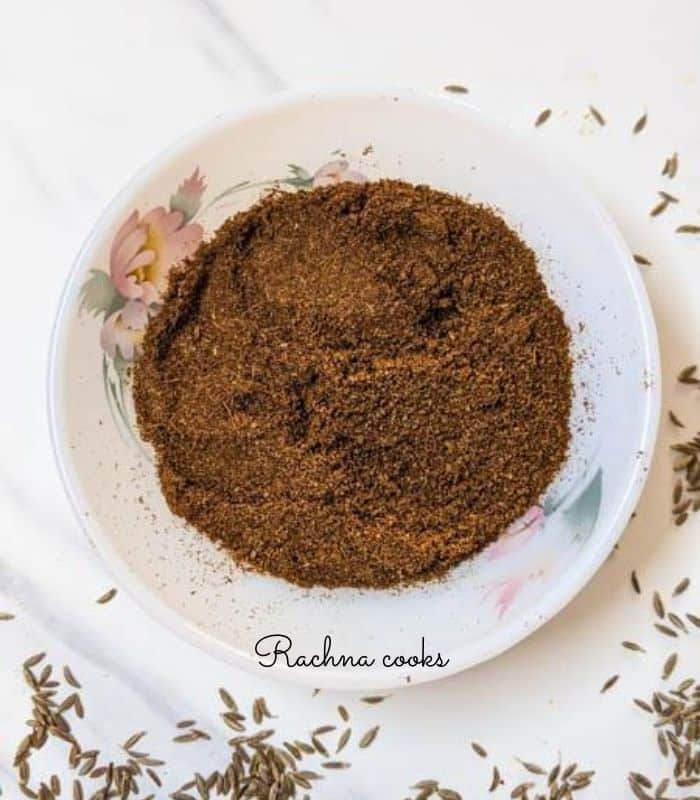 What is Cumin?
Cumin is a light brown spice that is used both whole and in its powder form. It looks similar to caraway seeds. It is commonly used in Asian, Mexican, Indian and Middle-Eastern cuisines. Cumin has an earthy flavour and is also used in spice mixes like the Indian garam masala. Cumin is roasted on low heat to release its warm, earthy flavours.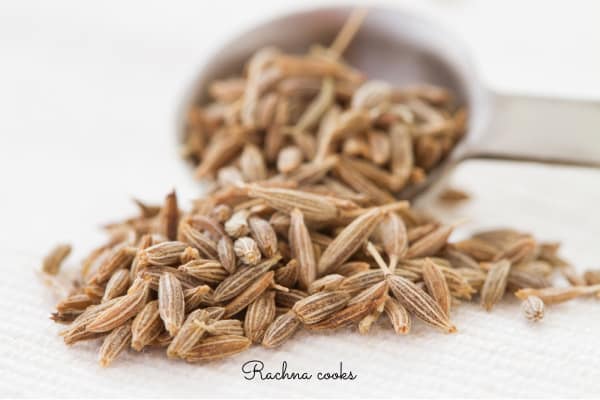 Health Benefits of Cumin
Cumin has generated a lot of interest in recent years due to its perceived health benefits like aiding weight loss in women, reduction of cholesterol as per this study as well as in reducing blood sugar as this study suggests. Cumin helps with digestion issues. In India, it is commonly boiled with water and then this water is taken to aid digestion.
What is Cumin used for?
Both whole cumin and cumin powder are used in recipes. It is used as a spice in spice mixes like garam masala. Cumin powder is also used as a spice in raitas. It is used as a dry rub or in marinades of both meat and vegetarian dishes. It is very commonly used in tempering dals or lentils. When using whole cumin add it to oil or masala paste right in the start of the cooking to release its flavours. Hence you need to use larger quantities. Ground cumin is more intense in flavour and is used in smaller quantities comparatively.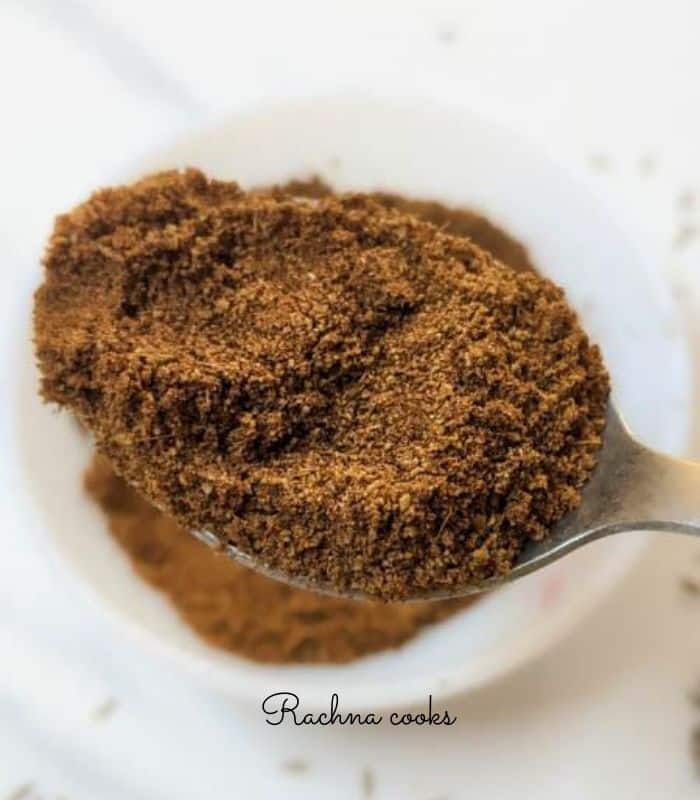 Here are some recipes that use cumin or jeera powder:
Jeera Aloo or Cumin spiced potatoes
What is shahi jeera or black cumin?
Shahi jeera or black cumin is darker and longer and belongs to the cumin family. Unlike regular cumin seeds which are used quite often, shahi jeera is considered more intense in flavour and is used in specific dishes like kormas, biryanis, tandoori dishes and those from Mughlai cuisine.
Here's how to make cumin powder at home:
📖 Recipe Card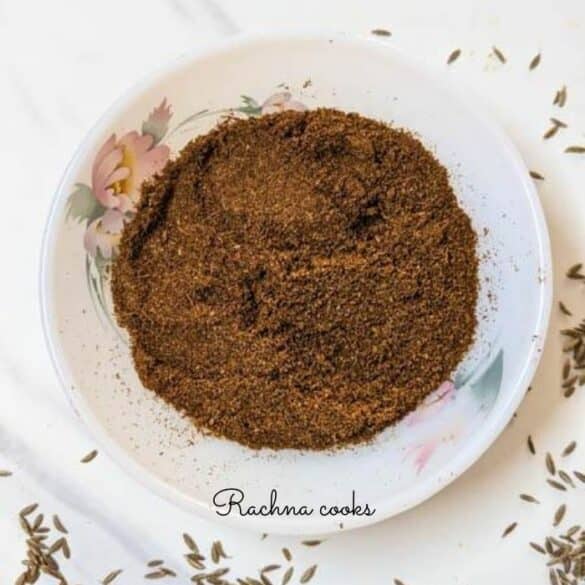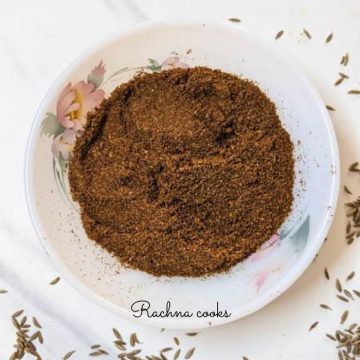 Cumin powder | How to Make Ground Cumin
This post talks about cumin, its health benefits, how to use cumin and how to make cumin powder at home.
Ingredients
1

cup

cumin seeds or 100 gm.
Instructions
Take a hot pan or skillet.

Roast cumin seeds on the skillet till they are dark golden brown.

Cool and blend in a blender. Your cumin powder is ready. Store in an airtight jar and use.
Notes
You should always toast spices on low flame else they may burn and not cook uniformly.
Toasting the spices helps release their flavour.
Instead of toasting you could also sun dry cumin seeds and use.
Always blend when cool and then store in an airtight container.
This quantity of cumin powder should easily last you a month or more without spoiling while retaining its original aroma and taste.
You can store cumin seeds in a cool, dry place for 3-4 years.
Cumin powder will not spoil for upto 6 months but will lose its fresh aroma and taste if it is kept for too long.
Nutrition
Calories:
19
kcal
Carbohydrates:
2
g
Protein:
1
g
Fat:
1
g
Saturated Fat:
1
g
Sodium:
8
mg
Potassium:
89
mg
Fiber:
1
g
Sugar:
1
g
Vitamin A:
64
IU
Vitamin C:
1
mg
Calcium:
47
mg
Iron:
3
mg
Check out our Food videos
Subscribe to our Food channel for recipe videos
How to Make Cumin Spice Powder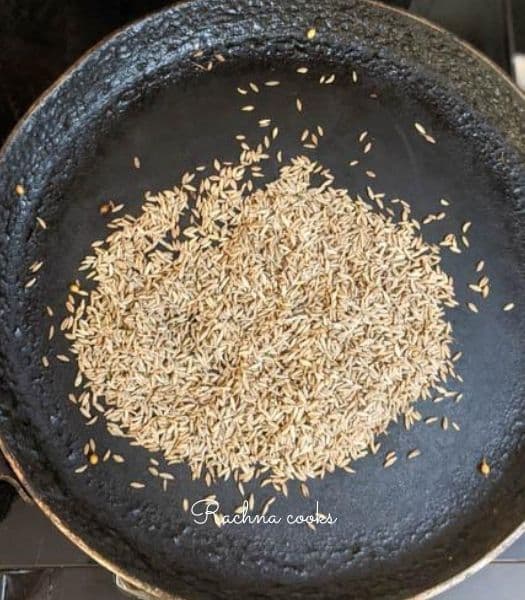 Heat a skillet and toast cumin seeds on low flame till they darken in colour to a nice toasty brown.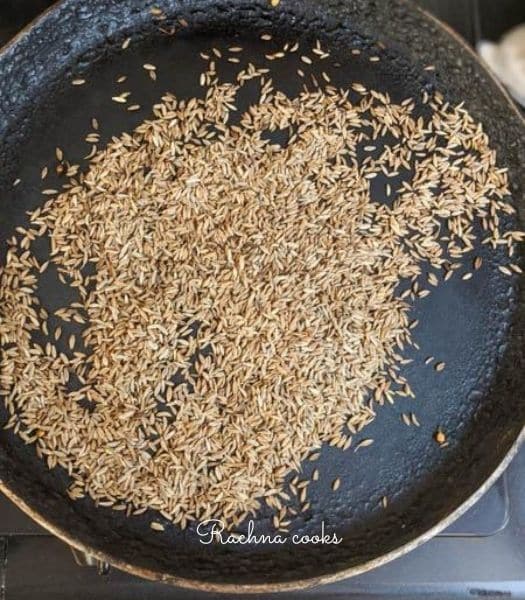 Cool and powder in a blender for your homemade ground cumin. Store in an air-tight jar.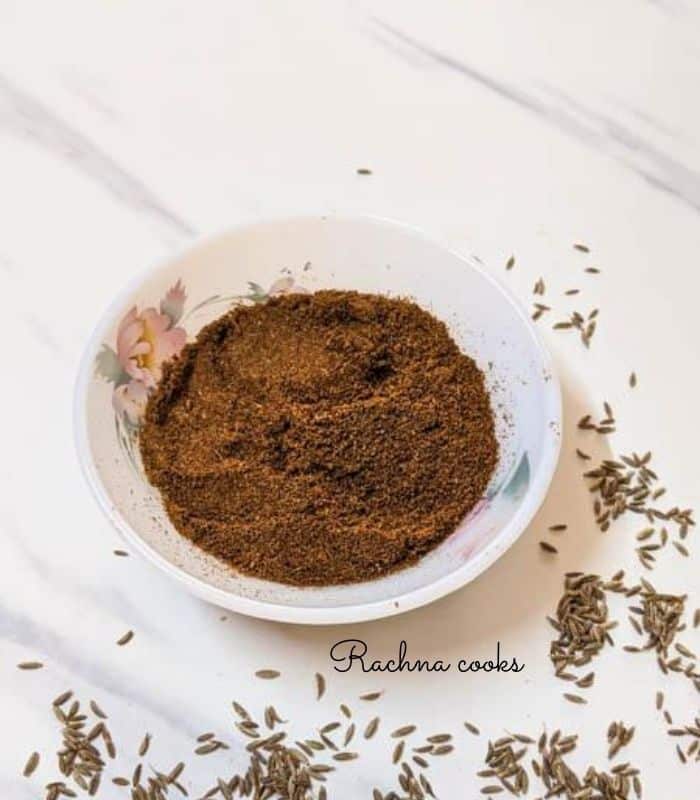 It is super easy to make cumin powder instead of using store-bought powder. Do try it. Makes a world of difference to your recipes. You can also check out how to make coriander powder here. These two spices are used in tandem in a lot of dishes.
If you liked this post, I request you to give it a star * rating. Thanks.
Pin This