This is a recipe I've been making for years now. I first saw this recipe on a food show by Madhur Jaffrey and immediately wanted to try it. It is made with a few ingredients in a matter of minutes and is incredibly delicious. It is also versatile. Use any firm fish that you can find.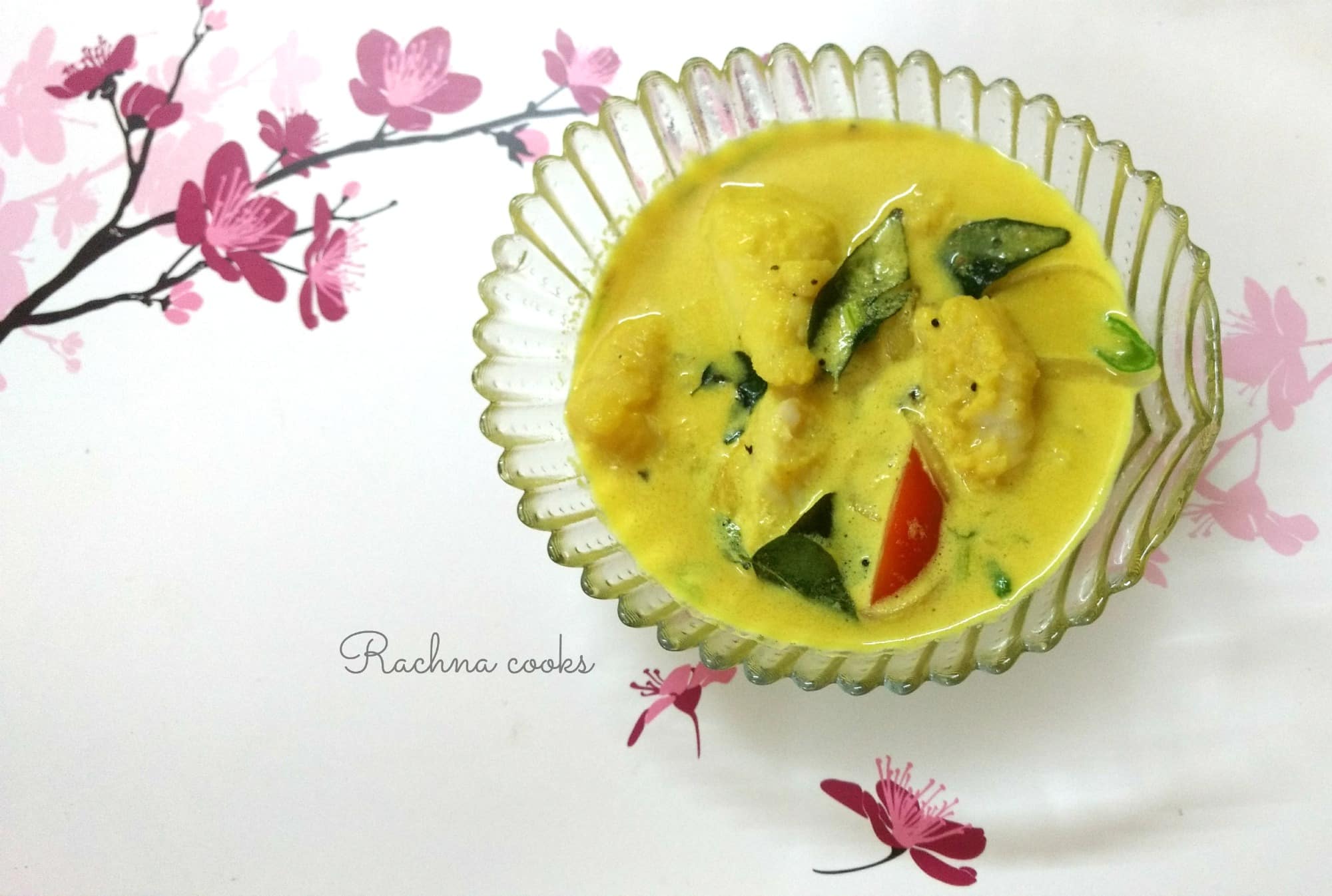 Ingredients
500 gms. firm fish cut in pieces (mackerel, king fish etc.)
400 ml. coconut milk (Use fresh or tetra pack)
2 onions sliced
1 tbsp. minced ginger-garlic
2-3 green chillies (or less depending on your taste)
2 tsp. vegetable oil
1 tsp. mustard seeds
½ tsp. fenugreek seeds
1 sprig curry leaves
1 tsp. black pepper powder
2 tomatoes cut in eighths
salt to taste
Marinade for fish
½ tsp. turmeric powder
Juice of 1 lemon
1 tbsp. oil for shallow frying.
salt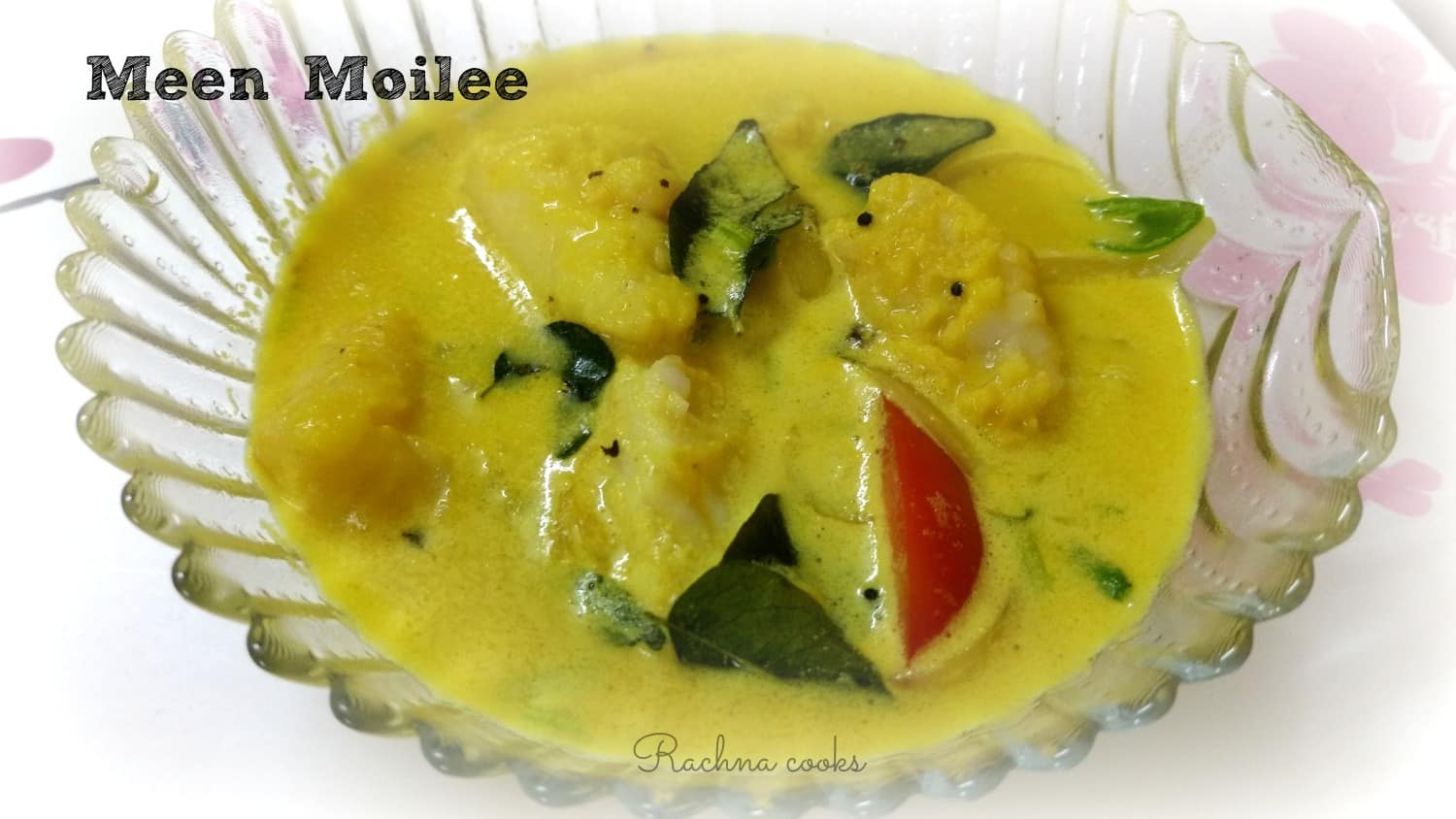 Recipe:
Marinate the fish pieces for about 15 minutes. Shallow fry it in oil and keep aside.
Take oil in a kadhai/pan. Tip in the mustard seeds and fenugreek seeds. Fry till mustard seeds have sputtered. Now add in the sliced onions, slit green chillies and curry leaves. Cook for 2-3 minutes till transparent. Now add in minced ginger garlic and cook for a couple of minutes more.
Add in the coconut milk now along with the fish pieces. Add salt. Let it come to a boil and cook for 2-3 minutes more or till the fish is cooked. Lower the heat and add the tomatoes. Cook for about a minute more. Don't let them get mushy. Taste and adjust seasoning.
Serve meen moilee hot with boiled rice. Simple and delicious.
Note: The traditional recipe of meen moilee uses coconut oil for cooking. But I skip that as I am not too fond of the taste of coconut oil.
Do watch the video of the same recipe: