Adai dosa or Adai is a protein rich crepe like a dosa that is made with lentils and rice. It is from Tamil cuisine. My mother-in-law's sister aptly calls it Protein dosa. It is simpler than the dosa as it does not require fermentation. So just soaking the lentils with rice at night is enough. Grind the lentils in the morning and you have a delicious breakfast ready. Best of all, this is a really versatile recipe. You can vary the lentils used, can use millets in place of rice to suit your taste and dietary preferences. Here is the recipe I make most often at home: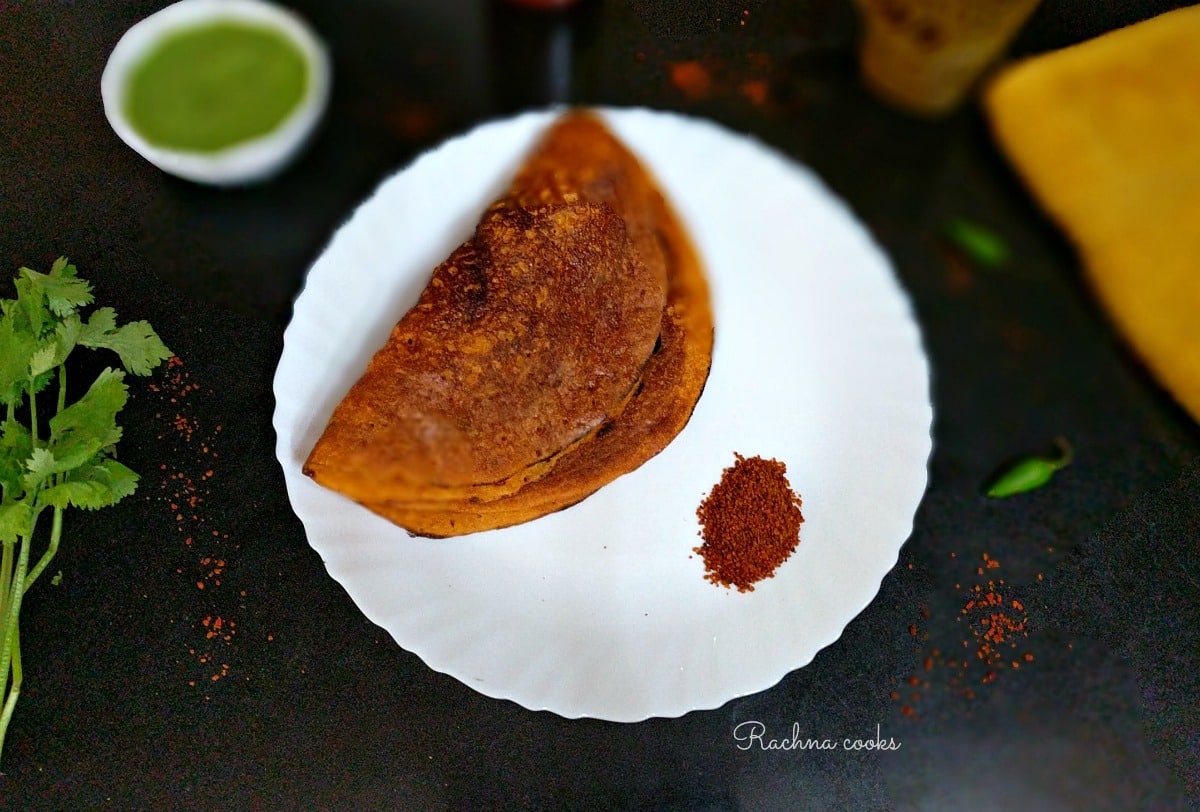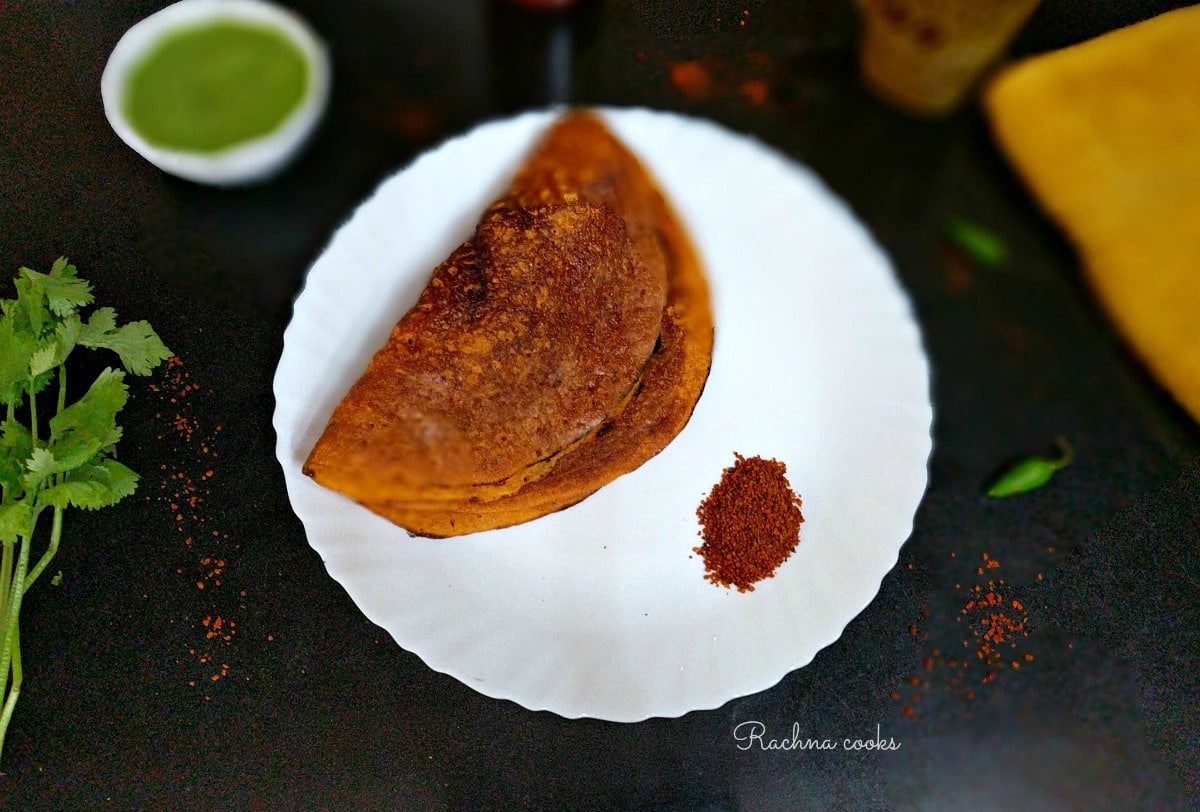 📖 Recipe Card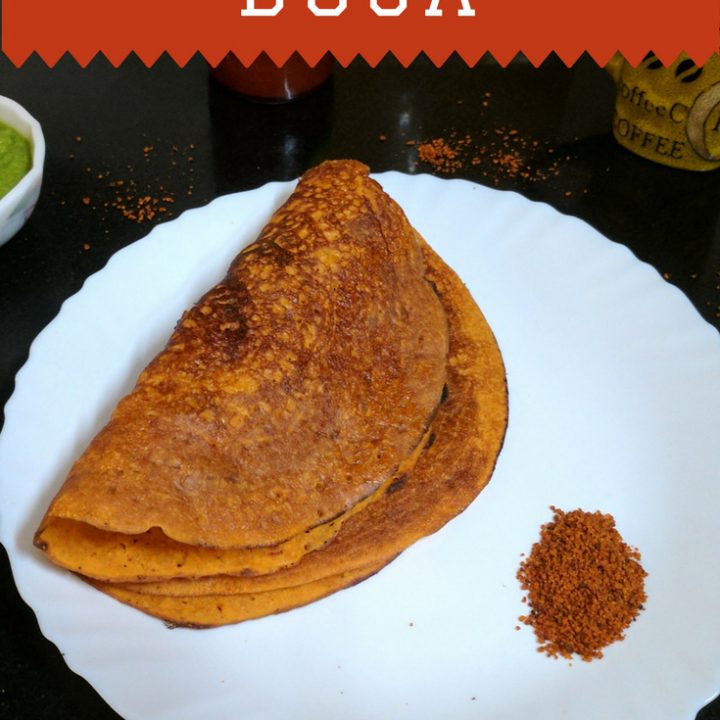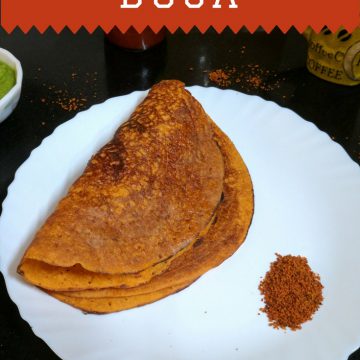 Adai | Adai Dosa Recipe | Easy Recipe to Make Adai Dosa
This is a delicious adai dosa recipe that is quick and easy to make. It is healthy and is a wonderful lunchbox idea as well.
Ingredients
1.5

cup

dosa rice

1.5

cup

mixed lentils

tuar dal, urad dal, whole moong, masoor dal

1

inch

piece ginger chopped

2

green chillies

as per taste

1

pinch

hing

asafoetida

1

tsp.

cumin seeds

Few curry leaves

½

tsp.

turmeric powder

1

onion finely chopped

1

tbsp.

dill finely chopped

optional

1

tbsp.

coriander leaves finely chopped

salt to taste

Oil to fry
Instructions
Wash and soak the rice in water for 3-4 hours or overnight.

Wash and soak the pigeon peas (tuar dal), whole green bean (moong), orange lentils (masoor dal) and split black gram lentils (urad dal) in water for 3-4 hours or overnight.

Drain the rice and dals.

Blend them to a thin batter with ginger, green chillies and curry leaves. Let the batter be of dosa consistency.

Add salt, hing, cumin seeds, turmeric powder, chopped onion, dill (if using) and coriander leaves and mix well. Your batter is ready.

Heat a tava and spread a little oil.

Take the batter and spread it out just as you would a dosa. I prefer my adai dosa to be thin and crispy. You can make it thicker as per your choice.

Serve it hot after cooking on both sides with coconut chutney or amla chutney as I sometimes do.
Notes
1. You can use a different combination of lentils if you desire. The taste varies depending upon the lentils used.
2. You can use finely chopped greens like spinach leaves.
3. You can add finely chopped veggies like grated carrot, cabbage or mushroom as per your taste.
4. You can substitute rice with millets like finger millet, foxtail millet or barnyard millet.
5. You can easily pack it in your kids' lunchbox. It tastes good even when cold.
Check out our Food videos
Subscribe to our Food channel for recipe videos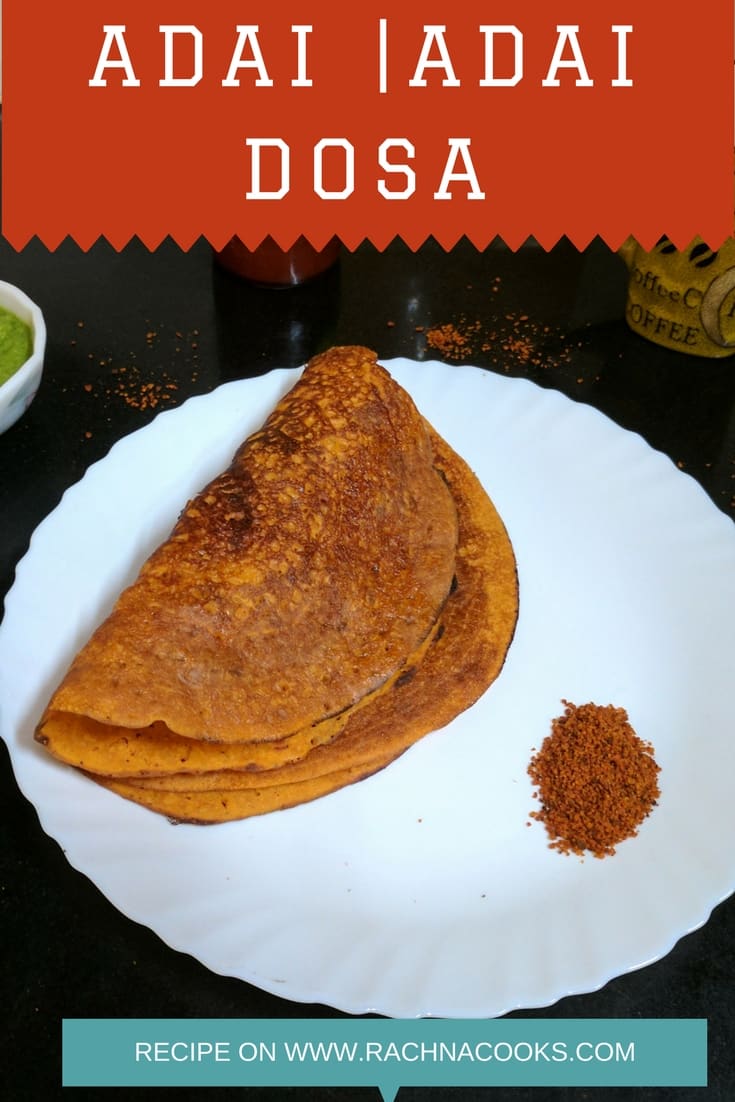 I do hope you try this recipe. It will be a good change from the regular dosa. Since we are using many lentils, the taste is quite nice and its nutritious value is higher too. A good protein and carbohydrate combination for your morning breakfast or evening snack.