I just love Punjabi chole (chickpea curry). I have been having this dark-coloured spicy gravy since childhood and it is my absolute favourite. I remember my mother making it usually by late evening. We would have it as a snack – a bowl of chole topped with chopped onions, green chillies and coriander leaves with a sprinkling of lemon juice along with toasted bread. Then these same chole would be cherished for dinner along with steamed basmati rice. Heavenly!
This takes a little time to cook but if you have the ingredients ready and at hand, it is quite easy actually. Always make more quantity if everyone in your house loves it. I make half kg. of raw chickpeas into a gravy. Yep, that is a lot of quantity but it is eaten in a jiffy. Here's my recipe. You can reduce the quantities proportionately if you cook with lesser quantity.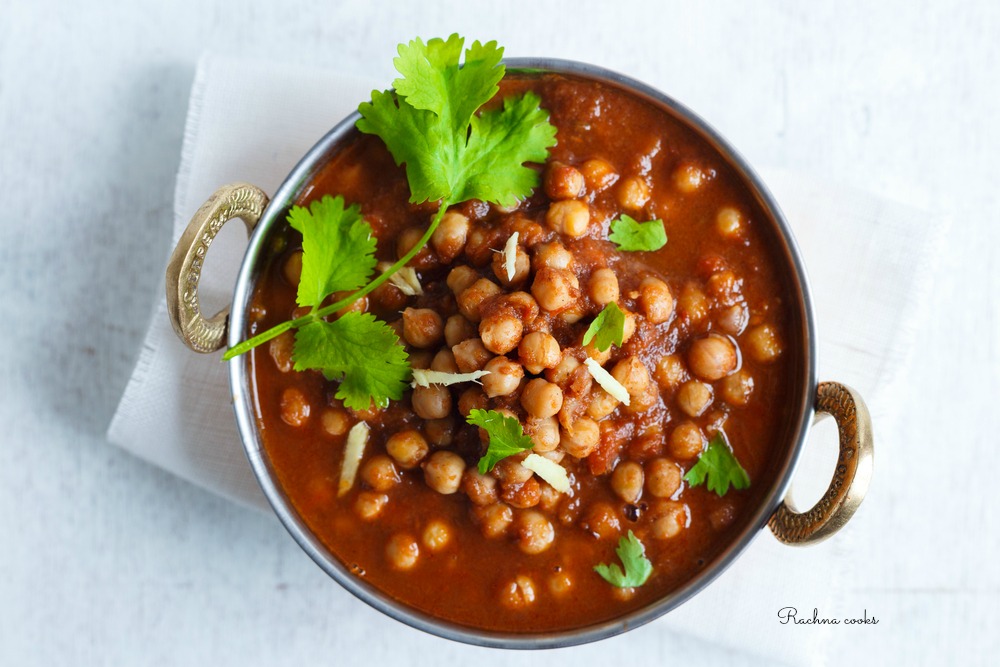 Ingredients:
½ Kg. raw chickpeas (washed and soaked in adequate water overnight or for at least 8 hours)
For the ingredients to be put while boiling chickpeas:
Whole spices: 1 large bay leaf, 10-12 whole black pepper, 5-6 cloves, 2 small cinnamon sticks and 1 tsp. tea leaves (in a muslin cloth or a mesh dispenser)
Salt to taste (2-3 tsp.)
For the curry:
3 medium onions sliced
2 tsp. ginger paste
4-5 ripe large tomatoes
3 green chillies (reduce if you want less heat)
3 tsp. oil
3 tbsp. chole masala ( You can make your own. I bought some from Amritsar, and it is really wonderful)
3 tsp. coriander powder
3 tsp. roasted cumin powder
3 tsp. pomegranate seeds (anardana) powder
Salt to taste
For garnish:
Slivers of ginger, chopped onion, coriander and lemon slices
Recipe:
Use a pressure cooker to cook the chickpeas. It is faster and easier. Put in all the ingredients mentioned above for addition while boiling chickpeas tied in a muslin cloth or a mesh dispenser. Put in 3 cups water and cook for 7-8 whistles till the chickpeas are cooked yet retain their shape. Don't allow them to get mushy. Remove the muslin cloth or mesh dispenser.
To make the gravy, take oil in a kadhai/wok. Heat it. Now add chopped onions and fry for a bit till they turn golden. Add ginger paste and fry for a couple of minutes more. Now tip in the tomatoes and green chillies and cook till everything is squishy.
I prefer smooth gravy so I blend this masala. Add this curry paste to the cooked chhole with the dark liquor. Add in all the dry masala powders. Cook and simmer for about 10 minutes. Smash some chickpeas with the back of the ladle to make the gravy thicker.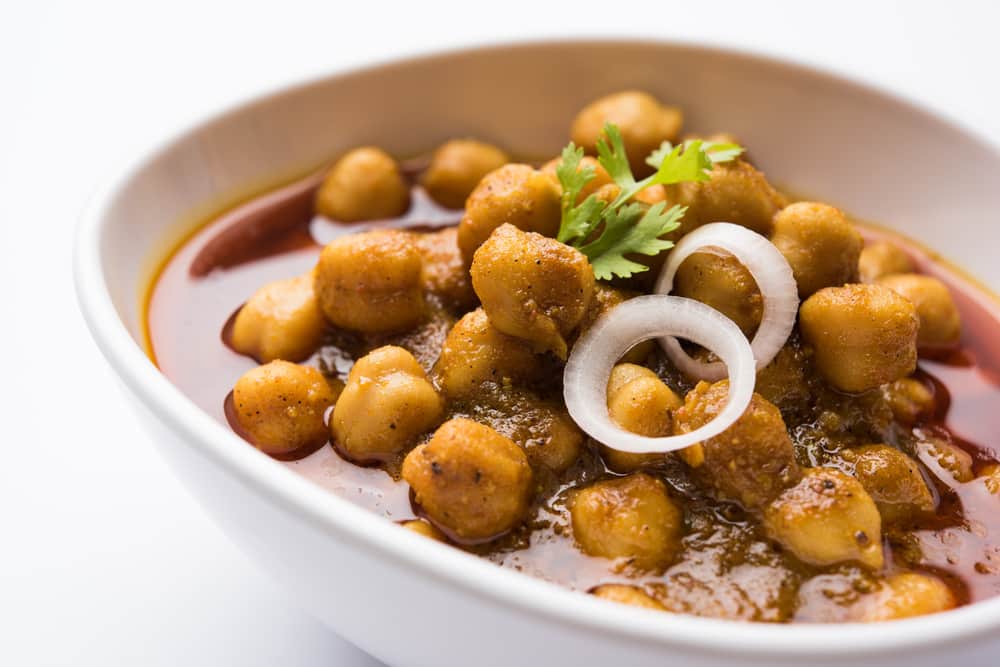 Taste and adjust seasoning as per taste. I prefer watery gravy that goes well with steamed basmati rice. If you are having with puris, bhature or naan, you can make it thicker. Enjoy your tangy spicy, absolutely  delightful Punjabi chole recipe. Garnish with slivered ginger, chopped onion, green chillies and coriander leaves. Serve with lemon slices.
Do tag #rachnacooks if you make this and share pictures. I would love to know if you tried out this easy recipe.
Pin this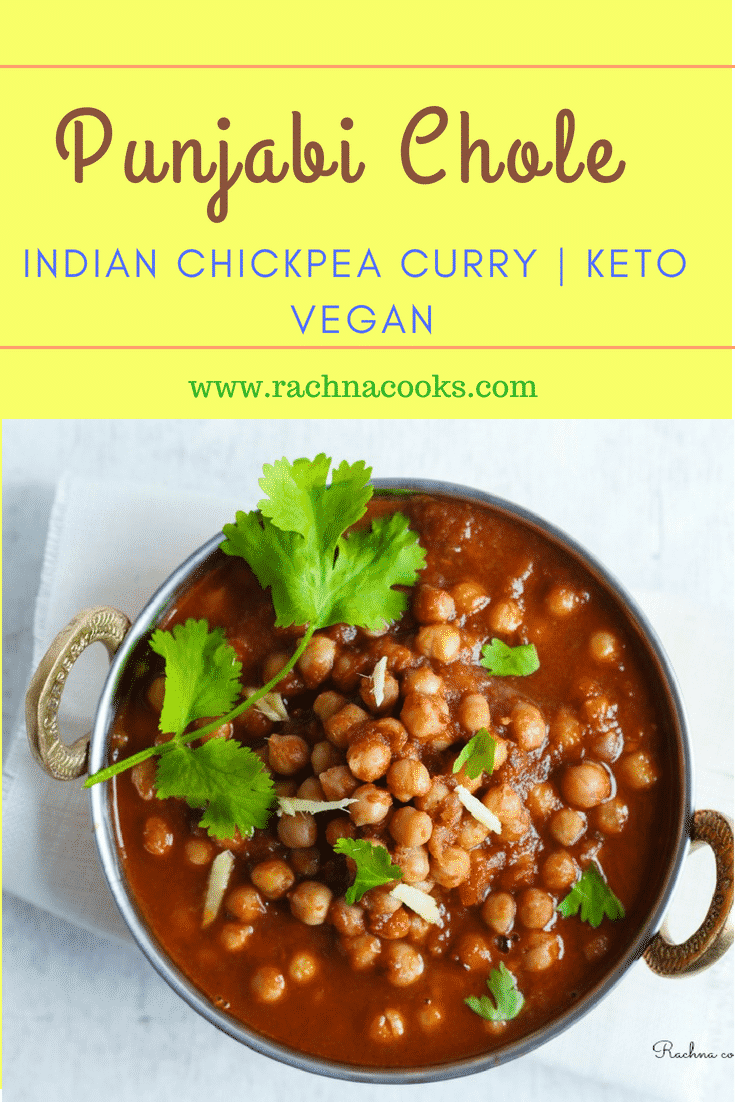 Subscribe to my monthly newsletter for more such recipes, health, food and fitness tips:
Click here to join