Bengalis along with the Malayalis know how to cook their seafood well. I remember falling in love with the mustard curry that they cook their fish in, the first time I tasted it at a Bengali friend's house. I tried making it multiple times till I got the proportion of mustard right and since then I cook it regularly with rohu or catla fish at home. I love prawns. I really do. And, it was on one stray talk that my Bengali neighbour promised to show me a prawn recipe that was so simple that no one could go wrong with it. I have to give it to her. This is .a fool proof recipe, ready in minutes and delicious. Even a novice will be able to get it right.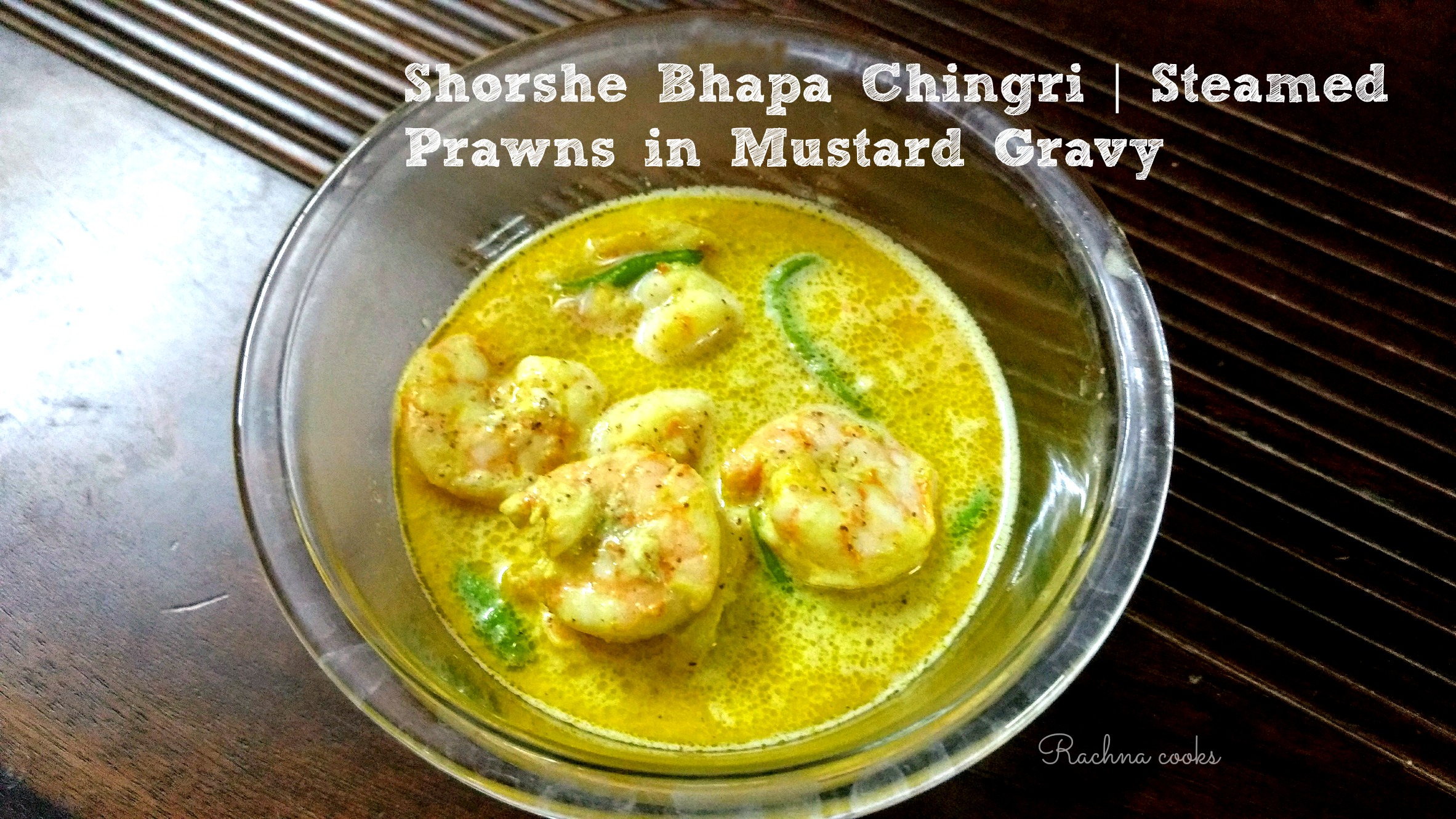 So here is the recipe that I saw her make in her kitchen and later duplicated at home:
Ingredients:
About 25 large prawns
2 tbsp. mustard seeds
1 tbsp. poppy seeds
250 ml. coconut milk or ½ fresh grated coconut
5-6 green chillies slit
3-4 tsp. mustard oil
½ tsp. turmeric powder
a pinch of sugar
salt to taste
Recipe:
Clean and devein prawns. Leave the tails on. Marinate them in turmeric powder and salt. Keep aside for 15 minutes.
Soak mustard seeds and poppy seeds in warm water for about 10 minutes and make a thick paste with a little salt and 2-3 green chillies. I steamed the prawns in a pressure cooker. You can use any steaming vessel. In a steel container, mix together the marinated prawns, mustard-poppy seeds paste, slit green chillies and coconut milk/grated coconut. Add salt and sugar and generously sprinkle mustard oil on top.
Now steam this container in a pressure cooker for about 10 minutes.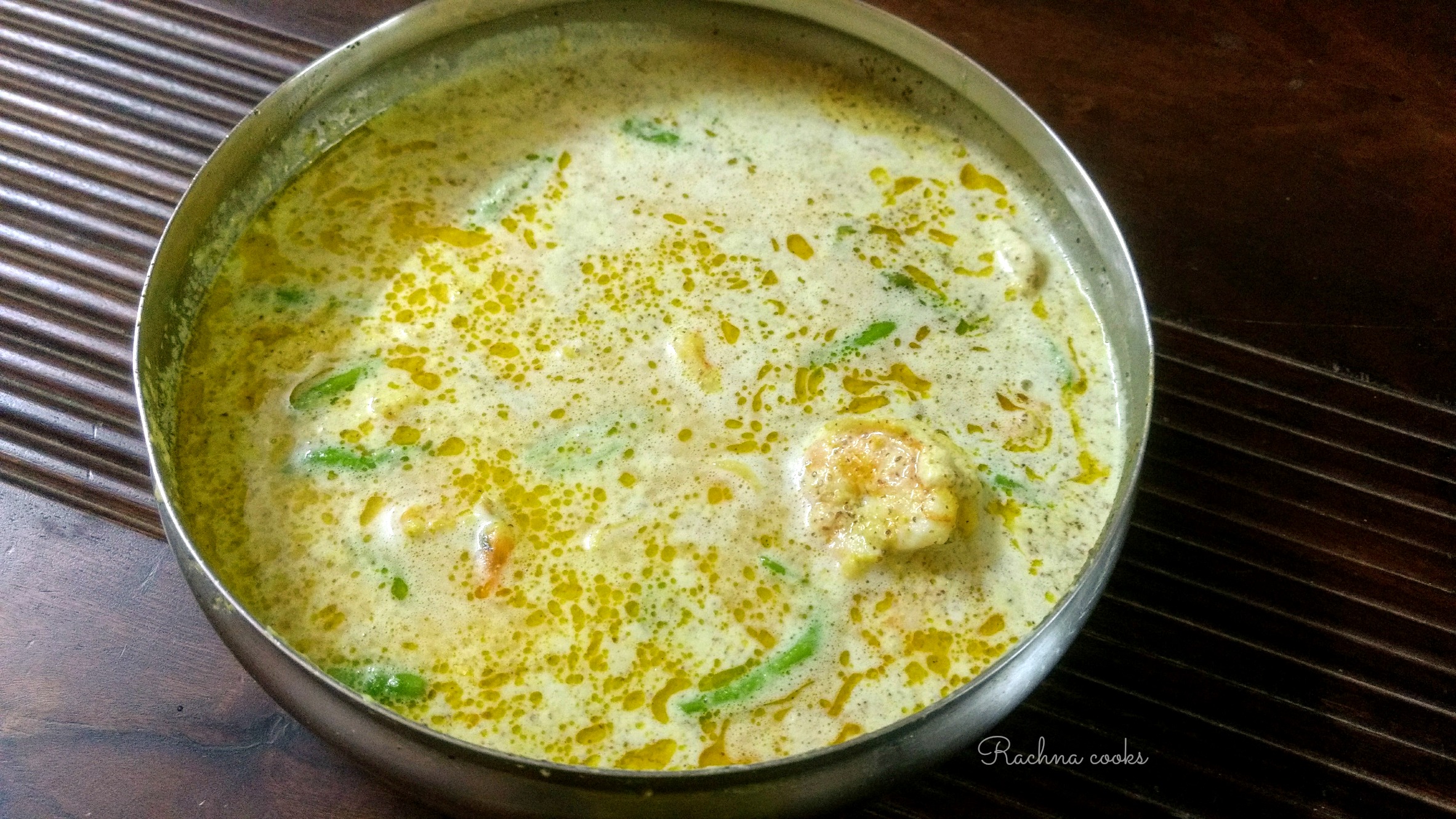 That's it. Your Shorshe bhapa chingri is ready to serve with some steaming hot rice. Enjoy this delicious gravy that has the punch of mustard complementing the sweetness of prawns. You will love it.
Tips:
You can vary the quantity of mustard used depending upon how much pungency you enjoy. Bengalis like it more pungent. I have reduced the quantity of mustard seeds to my taste.
Don't overcook the prawns. Keep their size in mind while deciding the steaming time. 10 minutes is right time for medium large prawns.
Using fresh coconut gives a thicker gravy. As I like my gravies runnier, I used coconut milk. Both taste great.