Drumstick leaves are a treasure trove of nutrients ranging from B and C vitamins to iron and manganese, calcium and proteins.  It is known to reduce blood pressure and regulate blood sugar levels. Of late, they have joined the bandwagon of superfoods. I do sincerely hope that it does mean that this indigenous green becomes exorbitantly expensive. My mother-in-law has a drumstick tree at her place, and she has been consuming the leaves for decades now along with the drumsticks. Cooked simply, you can have it as a side dish or even put it in your dal/lentils or dosa batter. It has a slightly pungent taste, and it took me a bit getting used to. You can also wash and dry the leaves to increase their shelf life. Just like in the picture below. Then you can consume a tbsp. of powder twice daily to enjoy its health benefits. You can also use it in curries, soups or in your roti dough.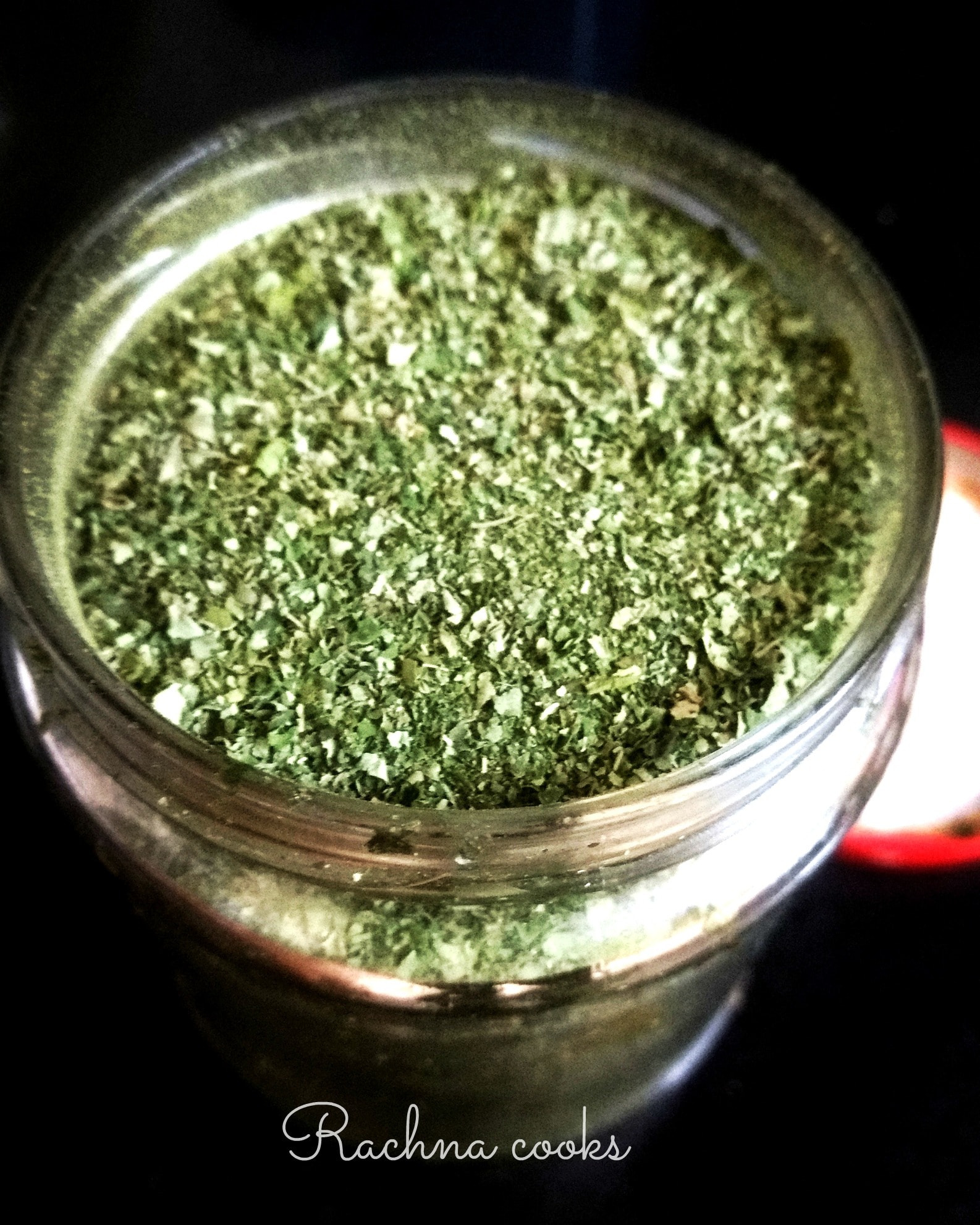 Here is a simple South Indian stir fry. I have to warn you that these greens take quite a lot of time to clean. Aside from that they are a breeze to cook with:
Ingredients:
2 cups cleaned and washed tender drumstick/moringa leaves
1 tbsp. oil
1/2 tsp. mustard seeds
1/2 tsp. udad dal (split black lentils)
2-3 dry red chillies
1 onion finely chopped
salt to taste
1/2 tsp. amchur powder (optional)
2 tbsp. grated coconut
Recipe:
Heat oil in a pan. Tip in mustard seeds, udad dal and dry red chillies. Wait for mustard seeds to pop. Now add the chopped onion and cook till it is slightly browned. Add in moringa leaves and salt and cook covered for a few minutes till the moisture has evaporated. Add amchur powder (if using). Cook for a minute more. Now add grated coconut, mix well and cook for a couple of minutes more.
Serve hot with rotis and dal. It is a nice healthy green to include in your diet.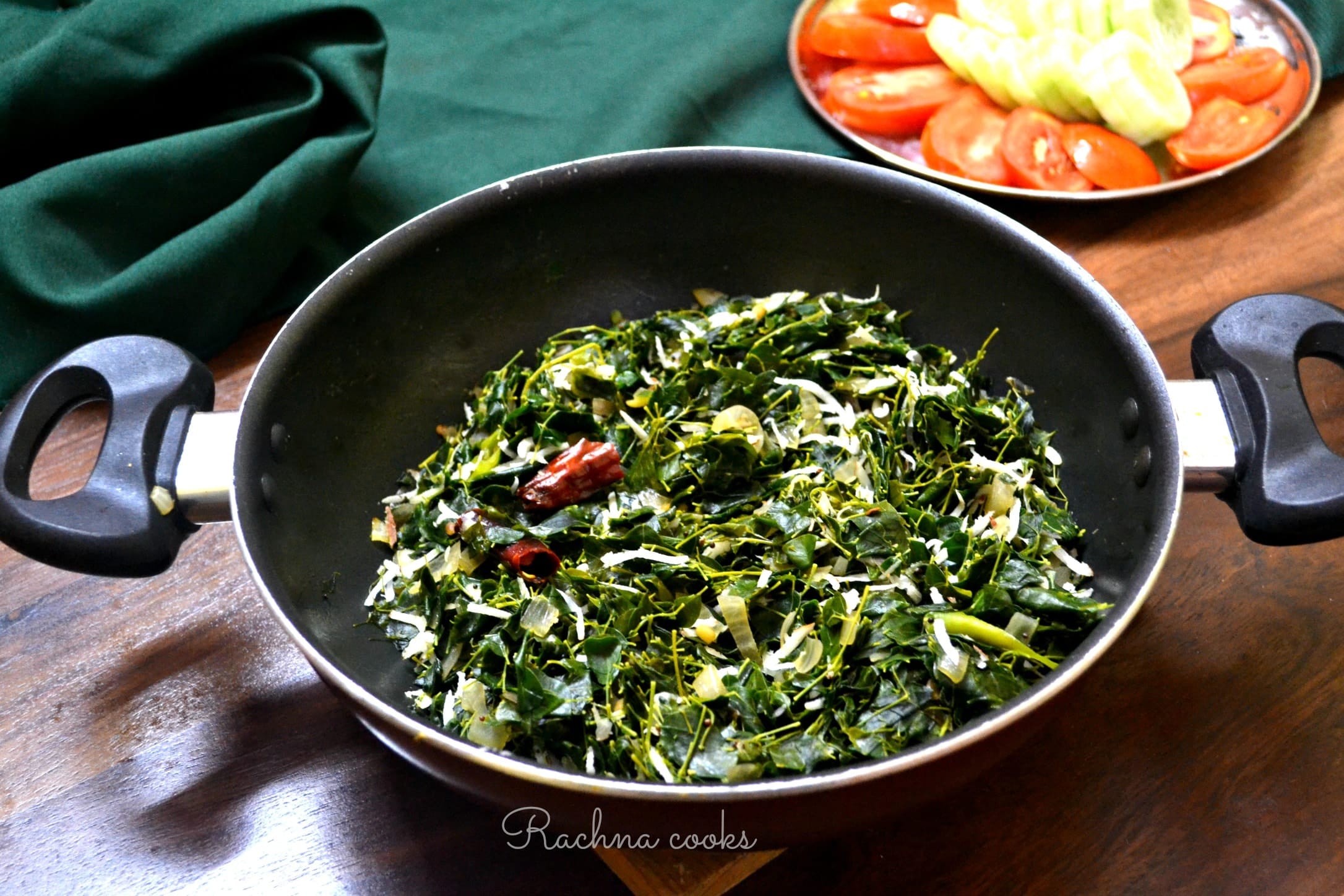 Do you cook with moringa?