I have loved Vaya Tyffyn from the time it was launched and have watched with interest as really interesting variants were launched since the original launch. You can read my review of Vaya Tyffyn 1000 ml. that I have shared earlier on this blog. Vaya now also comes in a new variant called Vaya Tyffyn Lyte that has a stainless steel shell and steel containers with partitions, suitable even for younger kids (5th grade and above) to carry. It is a favourite of my younger son who specially asks me to pack his lunch in Vaya Tyffyn only.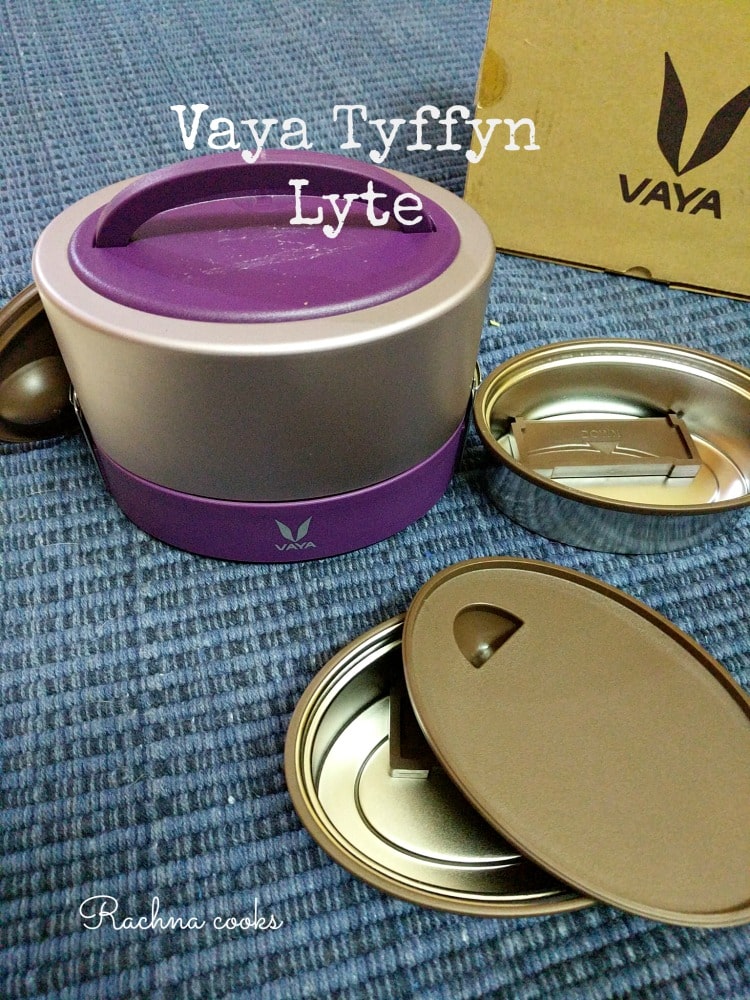 That it keeps the food comfortably warm is a big plus for him. Whether it is aloo parathas with dahi or rajma with rice everything works best with Vaya. And its stylish good looks get him a lot of attention from peers. That doesn't hurt, right? 🙂 Even my husband had colleagues walk up to him to ask about the new tiffin he carried that looked nothing like the traditional dabba. Who doesn't enjoy being the centre of attention, right?
So I thought of sharing 3 lunchbox ideas for adults that will be perfect for you: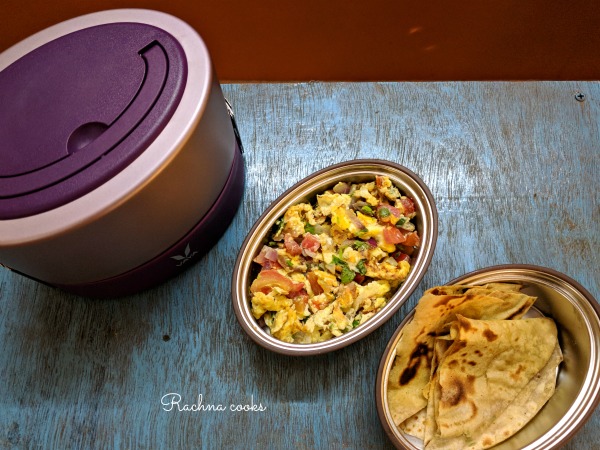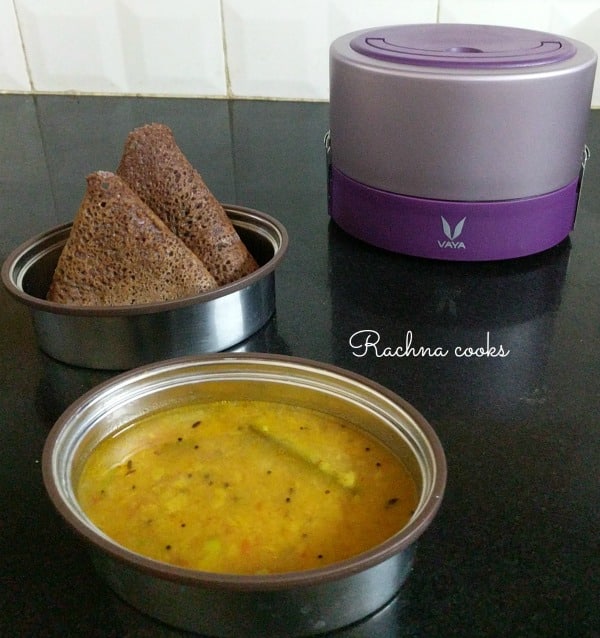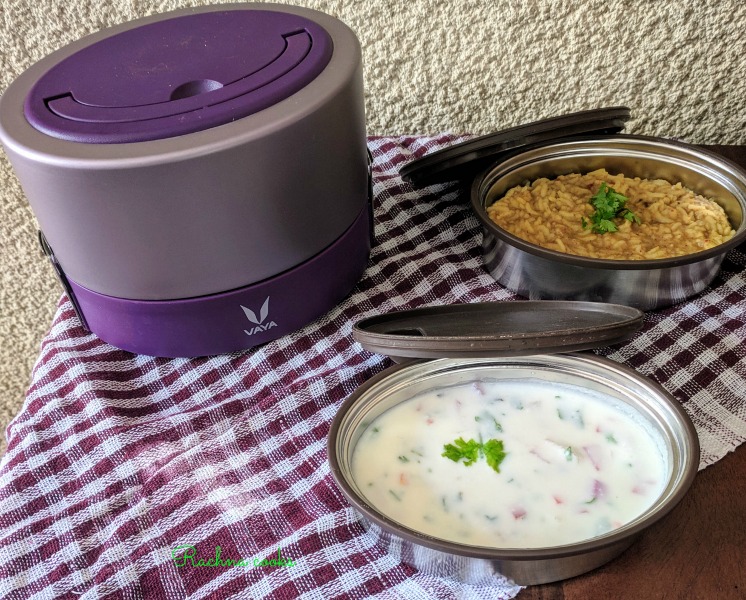 All these ideas have been carried in Vaya Tyffyn and stay nice, warm and tasty after 4-5 hours. Click on the links to get the recipes.
Here are some observations while using Vaya Tyffyn:
The food stays comfortably warm though not steaming hot after 4-5 hours.
Keep your hottest food in the top container so that it stays warm.
Avoid mixing cold and hot foods together.
Do not use a partition to separate a curry or a liquid from something dry as the partitions are not 100% leak proof.
Preferably pack curd in a separate container. I add a little milk to the curd so that it is of perfect set sweet consistency 5 hours later especially during summers.
When you pack your food, keep it piping hot. Also immersing the containers in hot water make them retain the heat better.
Always keep the Tyffyn upright to prevent leakages.
Do not use abrasive scourers to wash the outer shells as it can cause the coating to come off. I just wipe it down with a damp cloth unless it has become dirty when I use liquid dishwash.
I would highly recommend this product both from functional point of view and as a headturner.
You can buy it on Vaya website.
If you liked the post, do share:
If you want more lunch box ideas, you can follow me on www.instagram.com/rachna.parmar where I regularly share my lunch box ideas.
Also subscribe to my newsletter here.
I have an amazing resource for you coming up in May end when I send out my newsletter when you will get access to my 30 day Lunch Box Ideas for Kids and Adults along with bonus snack ideas. It will help you plan the meals for yourself and your kids better. It will have helpful links to recipes as well. Remember staying fit and healthy is all about planning. If you want it, don't forget to join.
Disclaimer: I had received Vaya Tyffyn for review. All thoughts and opinions are honest and based on my own experience of using it.