I love making these creamy mango popsicles in summer. As we are blessed with a bounty of juicy, delicious mangoes in summer, popsicles are the perfect choice for both kids and adults. This is such a simple recipe that even a novice can make and it turns out perfect every single time. Try this easy recipe of creamy mango popsicles this summer and delight your family and friends.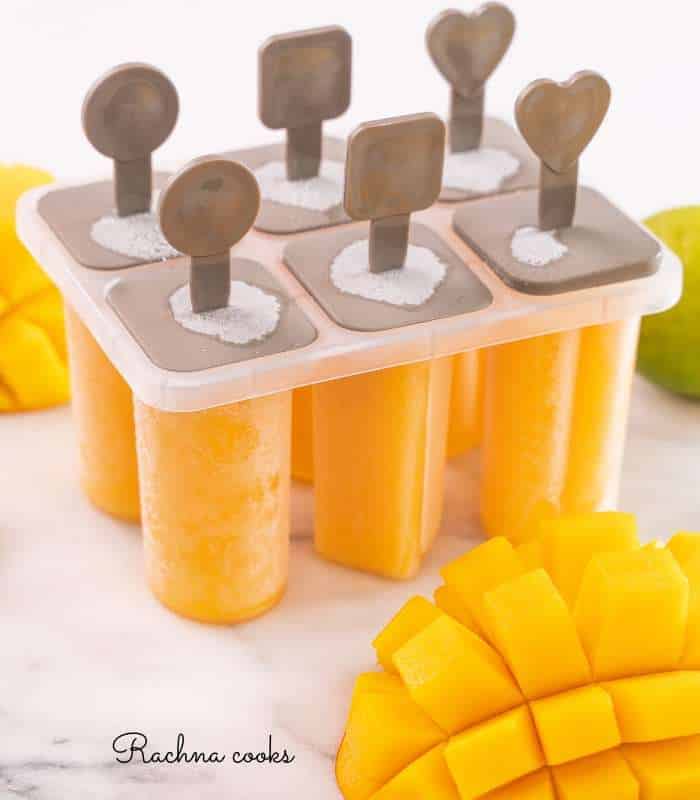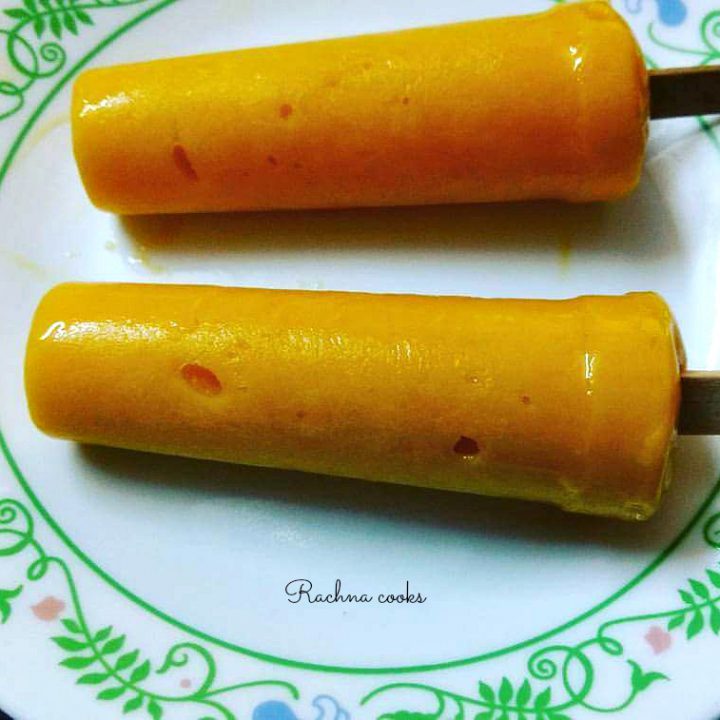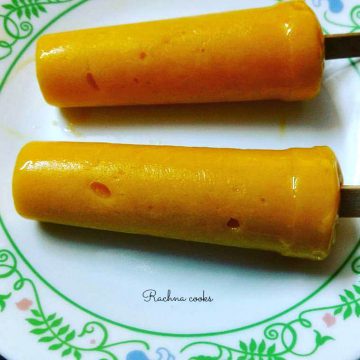 Creamy Mango Popsicles Perfect for Summer
This is a perfect recipe for creamy mango popsicle that is easy to make and wonderful in summer when mangoes are available in plenty
Ingredients
2

cups

mango pieces

¼

cup

finely chopped pieces for an added texture

1

cup

milk or coconut milk

sugar to taste
Instructions
Blend 2 cup mangoes and milk together.

Taste and if low on sugar, add more.

I was happy with the sweetness of mangoes and did not add more.

Keep some finely cut pieces of mango aside.

Now add these cut pieces of mango in the mould and top with the mango-milk blended mix. Freeze till done.

Your delicious popsicles are ready.

I used kulfi moulds with disposable sticks. You can buy them at your neighbourhood store or even online on Amazon.
Notes
You can use coconut milk in place of milk if you are lactose intolerant or if you prefer the taste of coconut milk.
You can use condensed milk in place of regular milk. Just use half the quantity of regular milk. Also remember that it is sweetened so don't add any extra sugar.
Adjust sugar as per taste.
You can make interesting fruit combinations like mango with banana with it. It is fun.
Check out our Food videos
Subscribe to our Food channel for recipe videos
Your creamy mango popsicle is ready to serve. Demould and serve to your children or have it when the mood strikes. It is delicious.
You May Also Like
Easy Homemade Mango Jam Recipe
Do tag #rachnacooks if you make this and share pictures. I would love to know if you tried out this easy recipe.
Subscribe to my monthly newsletter for more such recipes, health, food and fitness tips:
Click here to join
Pin This