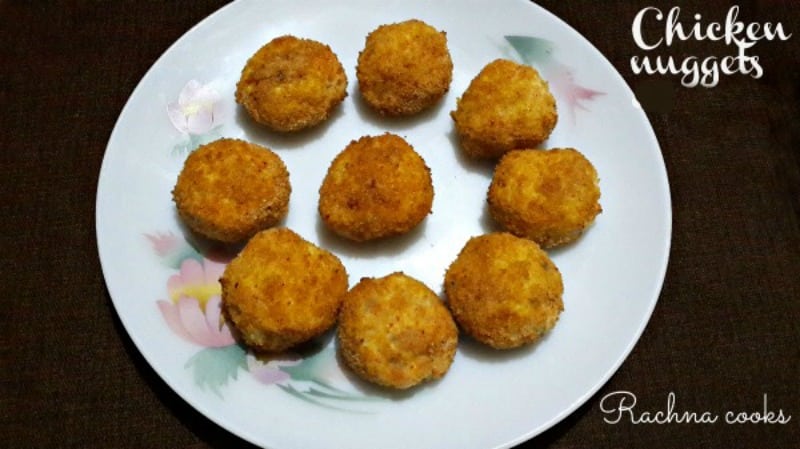 My kids love chicken nuggets, the husband as well. I mean they are pure golden goodness and yummy too. Though earlier, we tried making the frozen stuff from the bag, these days, I prefer to make them myself at home. You know they are not difficult to make or time consuming either. And, I prefer consuming fresh food. Needless to mention that it's always very healthy and hygienic. It is tastier too. So here is my simple recipe of chicken nuggets with an Indian tadka.
Ingredients:
500 gm. boneless chicken breast cut into pieces
1 tsp. black pepper powder
Some chopped coriander
Marinade:
¼ cup buttermilk
1 tsp. chilly powder
2 tsp. ginger garlic paste
Salt to taste
For the nuggets shell:
1 cup breadcrumbs
¼ cup flour
1 egg
Recipe:
Marinate your boneless chicken pieces in the marinade ingredients for at least 4 hours. Overnight is even better.  Now drain out the liquid well. Make sure the pieces are almost dry.
Add some chopped coriander, ½ tsp. black pepper and chicken pieces and mince it in your food processor. The mince must be nice and moist but not runny. I always enjoy mincing it in my Morphy Richards Food Processor.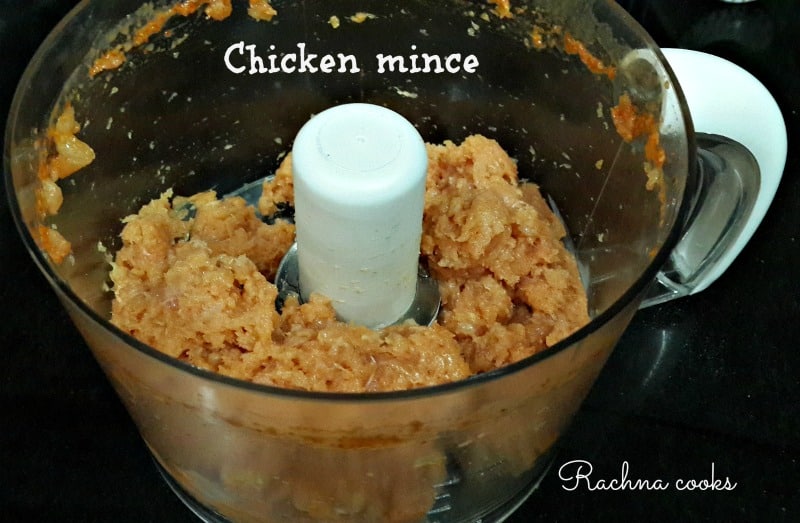 Now to assemble, take your breadcrumbs in a plate.  I make my own breadcrumbs by throwing in a couple of slices of  bread in the blender. Just blend a little and you have great quality breadcrumbs. Season with some salt and pepper. But keep it less as the chicken already has its own salt and spices.
Take flour in a plate and whip the egg in another bowl.
Now using your hands, form the chicken mince in the shape of nuggets. Dip them gently in flour first, then in egg mix and in bread crumbs. Make all the nuggets in this manner.
Now either shallow fry on each side in a pan or deep fry them in hot oil. They are done in a few minutes. Take them out when golden brown and serve hot with the chutney of your choice.
This is a great recipe as a snack in the evening.