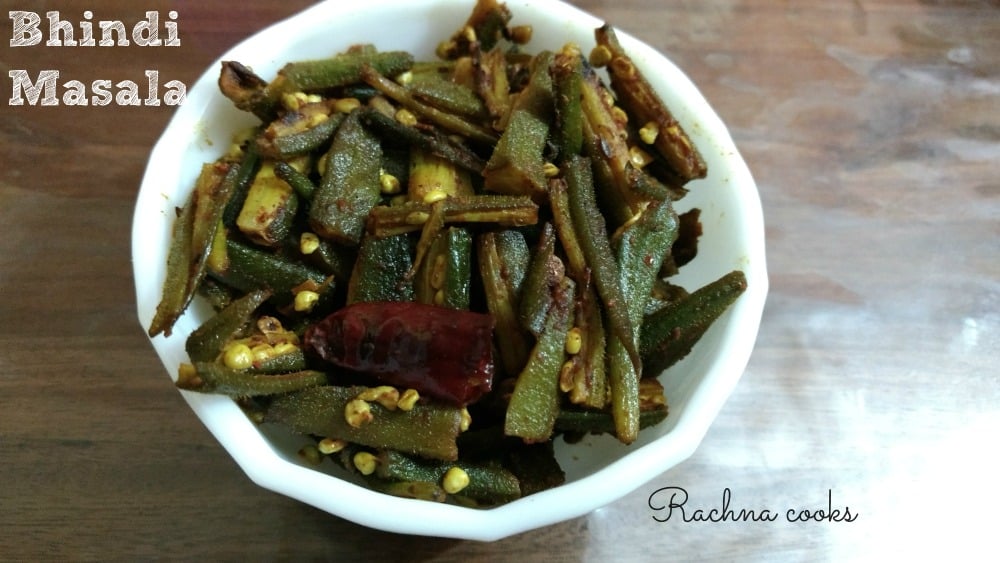 This is a really simple recipe and is an adaptation of a recipe that my mum used to make when she had more time at hand. Her version involved slitting each okra lengthwise, filling it with the dry masala and then stir frying in oil. Since I like to make faster recipes, I adapted that one by cutting the okra length wise so that we get thick slivers.
Once you have cut all the okra, the recipe barely takes 15 minutes to cook. So here we go:
Ingredients:
Bhindi/Okra/Ladyfingers 1/2 Kg.
4-5 garlic cloves finely chopped
2-3 tsp. oil
1/2 tsp. cumin seeds
1-2 dry red chillies
salt to taste
For the dry masala:
1/2 tsp. roasted and powdered cumin
1 tsp. roasted coriander powder
1/2 tsp. garam masala powder
1/2 tsp. turmeric powder
1 tsp. chilly powder (or as per taste)
1/2 tsp. amchur powder (dry mango powder for sourness)
Recipe:
Wash, dry and cut the okra as mentioned above lengthwise. Mix all the dry masala powder together. Now heat oil in a wok/kadhai. Tip in the cumin seeds and broken dry red chillies. Once they sputter, add in the garlic and cook for one minute. Now tip in the okra and mix well with the oil. Add in the masala powder and mix well to let it coat every okra. Add in the salt and mix well. Now lower the heat and cook it without covering. This way you will find that your bhindi does not become discoloured and mushy. It stays crispy and bright green. Make sure that you keep mixing and turning the okra from time to time.
It will be completely cooked in about 10-15 minutes. Serve it with hot chapatis.
Tip:
Always dry your okra before cutting. That prevents it from getting slimy. Also the use of a souring agent right in the start also prevents the okra from becoming mushy and slimy.